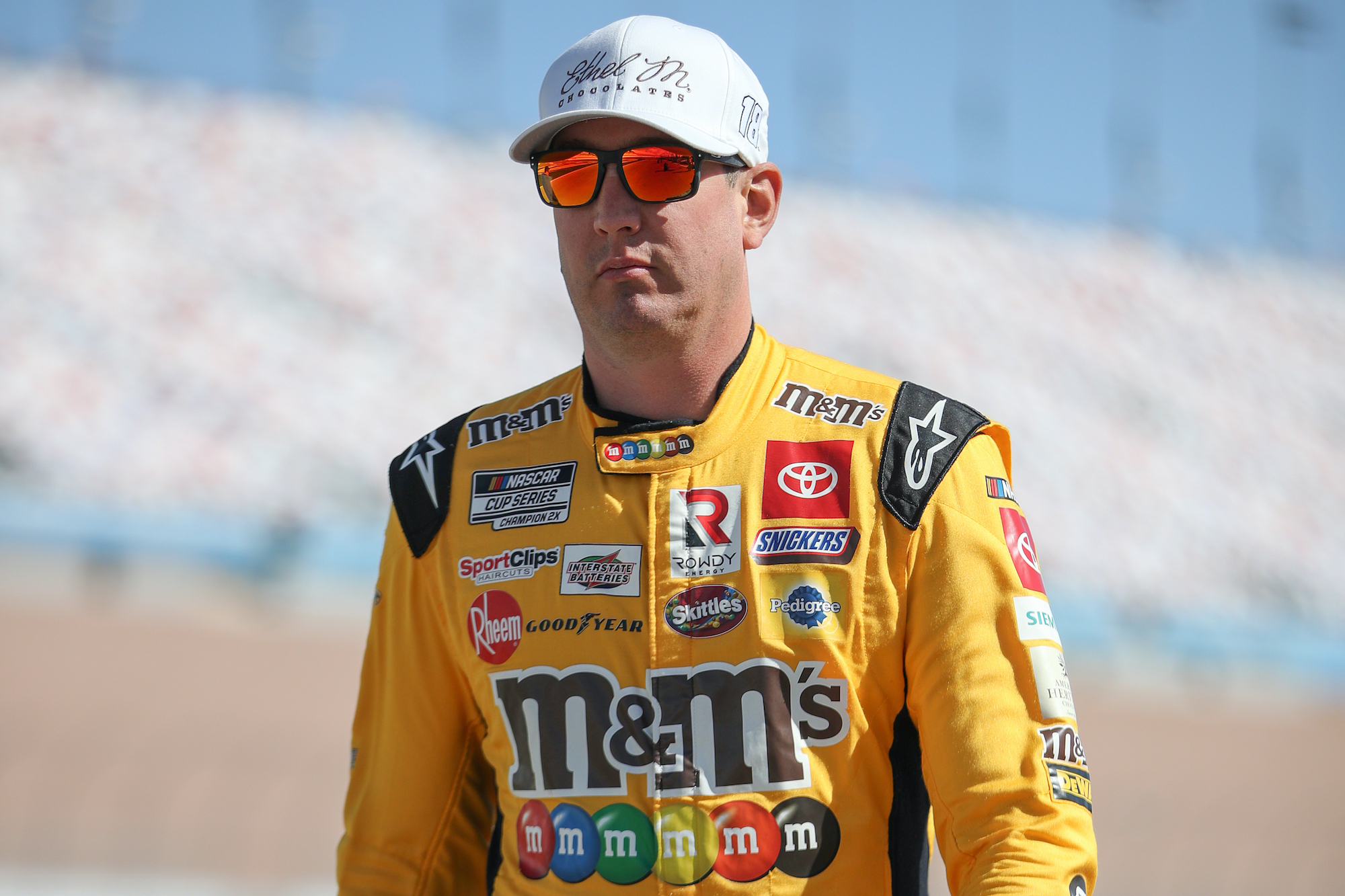 Kyle Busch's Surprising Behavior Gets Called out by Danica Patrick During Vegas Cup Series Race
Kyle Busch surprised Danica Patrick during the Cup Series race in Vegas for his surprising behavior.
Kyle Busch returned this past weekend to his home track at Las Vegas Motor Speedway, where he won once before in 2009. Most expected the Joe Gibbs Racing team, which as a whole has struggled early in the season, to perform well because of its solid 1.5-mile program.
Unfortunately, Busch started the weekend horribly, wrecking early in the practice session and moving to a backup car. Once the green flag dropped, he made his way forward, with a couple of different incidences slowing his progress. After talking about one of the issues over the radio with his team, Danica Patrick noted the driver's surprising behavior during the broadcast. 
Kyle Busch started weekend in Vegas on a bad note
Kyle Busch's return to his home track at Las Vegas couldn't have started any worse. Less than 10 minutes into Saturday's practice session, the No. 18 suffered a flat left-rear tire in Turn 3, which sent him spinning and backing into the outside wall for a heavy hit. 
While the new cars are more durable and teams have been able to make repairs and return them to the track, this was not one of those situations. Busch missed out on qualifying and was forced to go to a backup car.
Backup car is being generous. The car Busch would eventually race with was intended to serve as a parts car for the JGR teams. It didn't have an engine in it and even had the back glass with Hamlin's name on it. In other words, most thought it was a stretch to consider the two-time Cup Series champion a real contender for the Las Vegas race, especially because he would be starting from the back.  
Danica Patrick surprised by Kyle Busch's behavior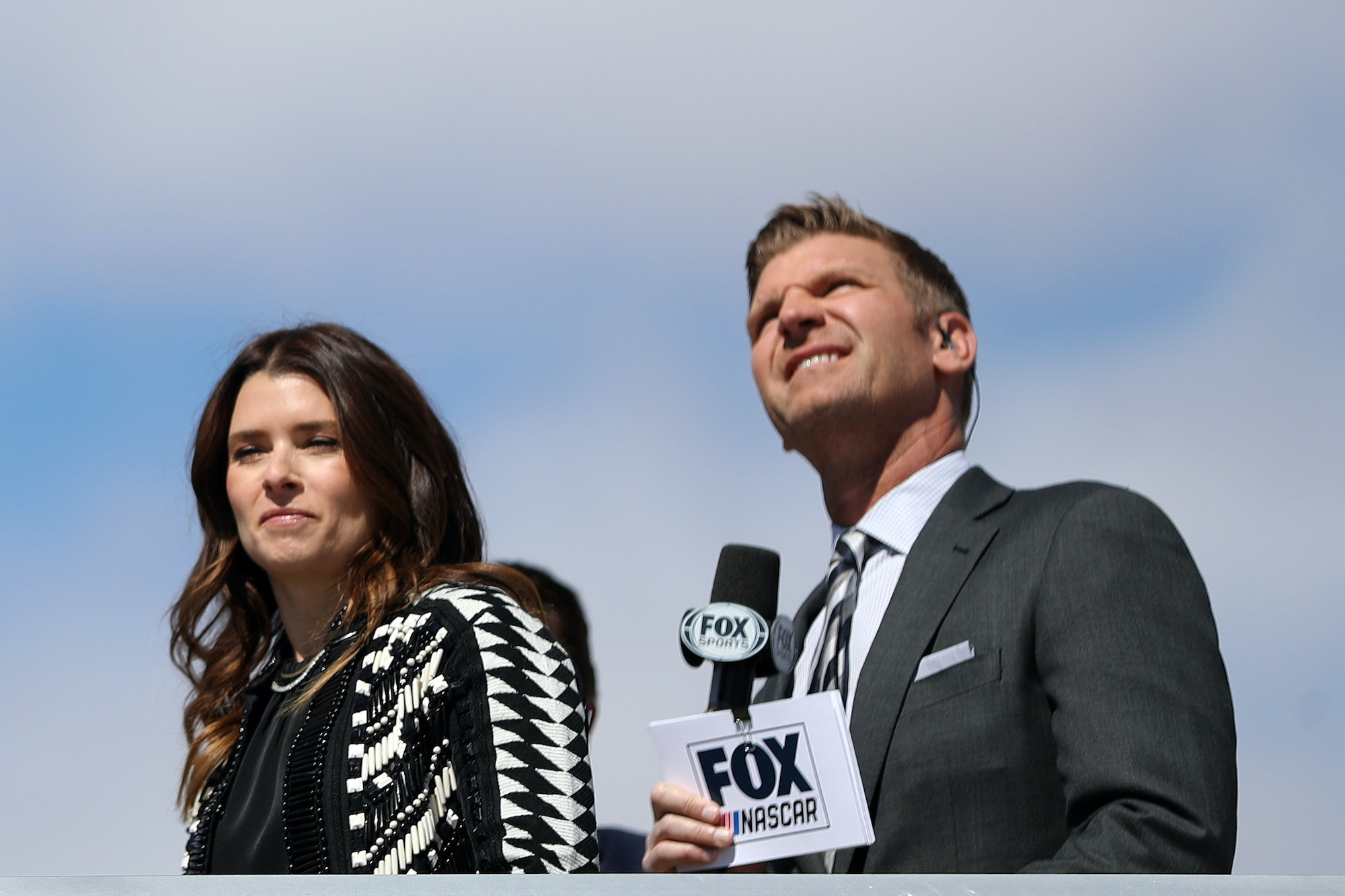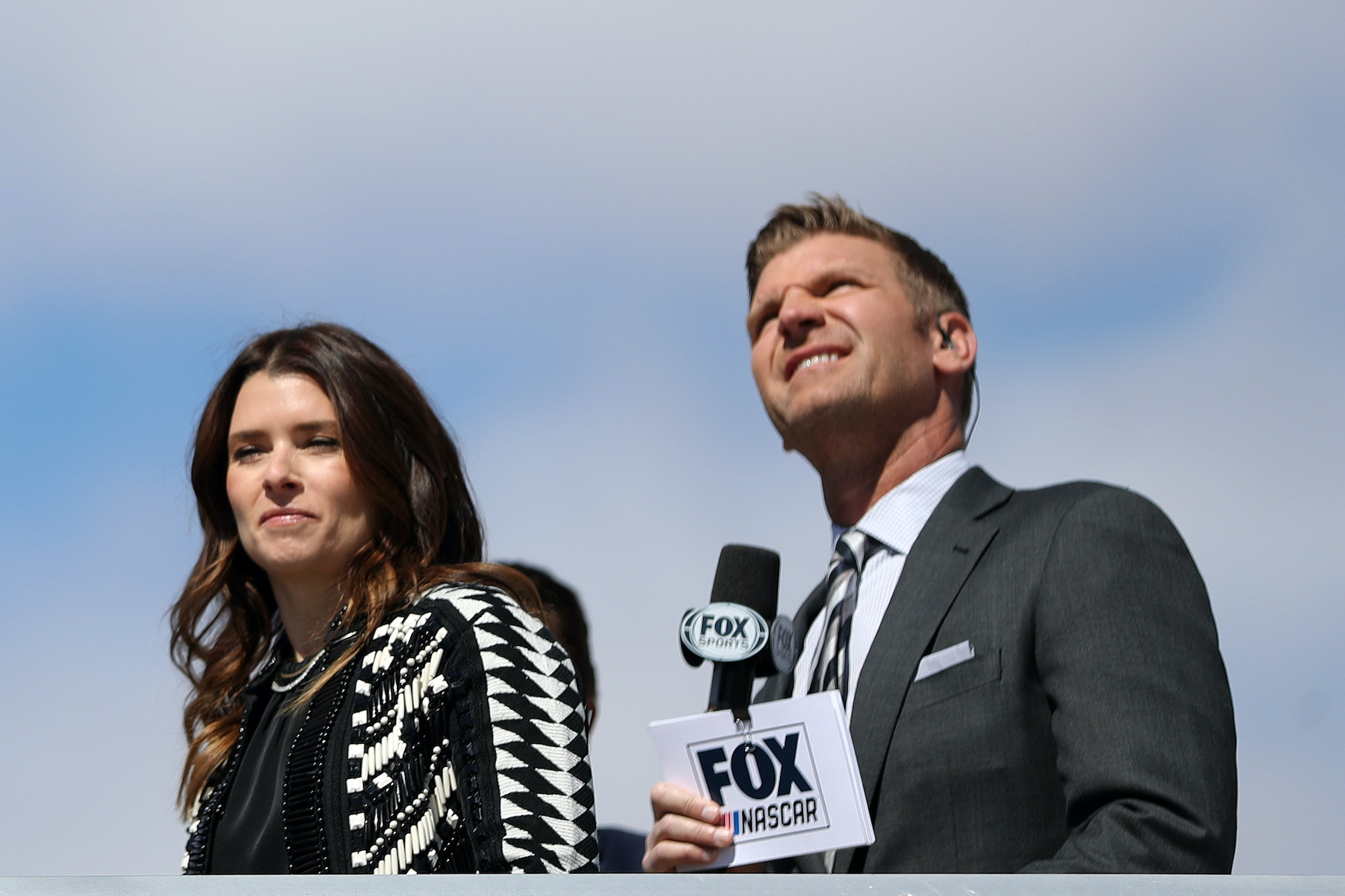 In the race's opening stage, Busch made his way into the top 20 before encountering transmission problems that resulted in a prolonged pit stop and dropped him back in the pack. With 38 laps remaining in the stage, he ran into trouble of a different kind when Austin Dillon and Justin Haley made contact and spun in front of him. Making an evasive move, the No. 18 got sideways but managed to avoid contact. 
"Everything else is fine except just getting straight," Busch said over the team radio. "Packed from the back. Pretty good lick. We'll have to check the diffuser. There's nothing we can do about it."
Moments later, Clint Bowyer talked about Busch's driving skill and his impressive ability to save his car during the incident. Danica Patrick was more intrigued by the driver's demeanor during the radio conversation.
"Sounded pretty calm," Patrick said. 
"For spinning out at a 170 miles an hour, right," Bowyer replied. 
"And for Kyle Busch," she noted. 
"Exactly," Bowyer said with a chuckle. 
Goes ballistic at race's conclusion
Interestingly, Busch's calm demeanor lasted throughout the race, which he appeared destined to win heading into the final laps. However, a late caution changed his fortune and, unsurprisingly, dramatically changed his attitude. Moments after watching Alex Bowman win the race, the future Hall of Famer went ballistic over his radio.
"The same f****** guy who backs into every f****** win that he ever f****** gets backs into another f****** win," Busch said of Bowman. "Bulls***!"
Busch was understandably frustrated after overcoming the odds in a backup car, including the multiple mishaps earlier in the race. Seeing an improbable chance at victory slip through his hands during the final laps on his home track was just too much and he exploded.
And he proved despite it being a new year with a new car, it's the same old Kyle Busch. And his fans couldn't be happier.
Like Sportscasting on Facebook. Follow us on Twitter @sportscasting19.