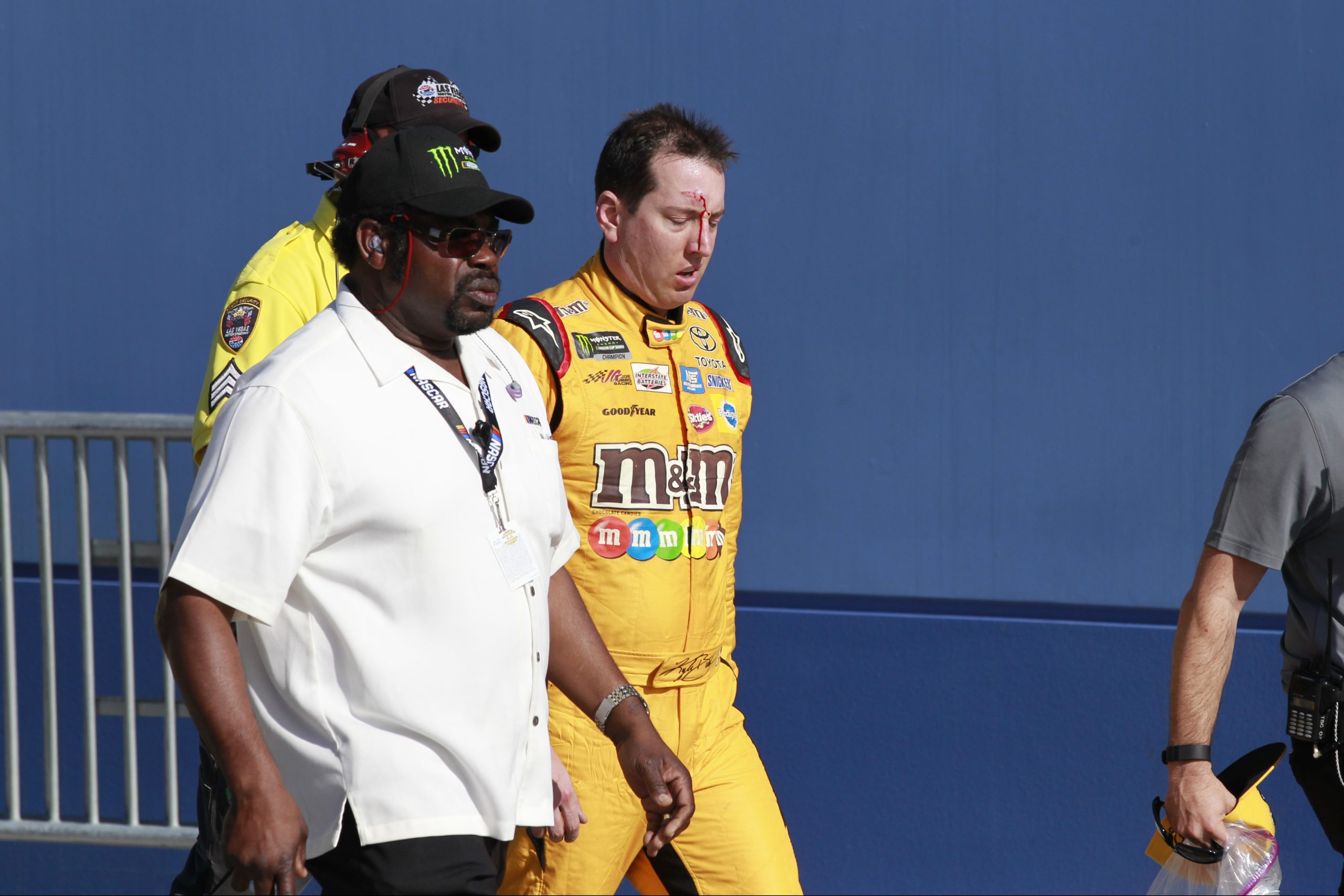 Kyle Busch Is the 1 NASCAR Driver 2018 Indianapolis 500 Champion Will Power Admits He Wants to Fight
Kyle Busch likes confrontation and 2018 Indianapolis 500 winner Will Power admitted he's willing to fight Busch.
Kyle Busch has never been one to shy away from confrontation. Off the track, he's challenged the media and even fans. On the NASCAR Cup Series track, he's had feuds with Kevin Harvick and Joey Logano, to name a few. 
On Friday, during a press conference before the IndyCar race in Detroit, 2018 Indianapolis 500 Will Power admitted he was looking forward to the new SRX series and hoped it included some fighting action. He also then suggested with celebrity fights becoming more of a thing lately, NASCAR and IndyCar drivers should scrap, and he would sign up to fight Busch.   
Will Power wants to fight Kyle Busch
The Superstar Racing Experience series has received considerable buzz in recent weeks with its debut on Saturday night. Drivers from other series are naturally interested in watching some of the all-time racing greats battle it out on short tracks across the nation.
During a press conference in Detroit, Will Power and Alexander Rossi both admitted they are excited to watch the action on the track and added it would be even better if it included extra action off the track. 
"Fights. All the stuff people watch racing for, nothing to do with the technicality," Power told reporters. "All the training you do, take someone out, crash and fight, for crying out loud. I just think it would be awesome if we had fights afterwards, no?"
Power said he'd personally be interested in fighting and then suggested a format.  
"A couple of drivers, one INDYCAR driver should do it with a NASCAR driver. I'd put my hand up for the INDYCAR driver, to be the one."
When asked who he'd like to be his first opponent, he offered a surprising answer.
"I don't know. One of them. Kyle Busch maybe," Power suggested.
"That's the wrong choice," Rossi promptly replied. 
Busch has a pre-fight strategy
Kyle Busch not only has a history of fighting, but in recent years he developed a pre-fight strategy. He said it is all the result of past conversations with his father-in-law.
"My father-in-law, he grew up in the gym when he was a kid and was a little bit of a fighter," Busch told the crew on a recent episode of I Am Athlete. "We were always kind of talking fighting stories and stuff like that. He's seen the NASCAR fights are wimp fights. It's a little bit of (motions with soft punches). And then somebody gets in and pulls them apart. He's like, 'I'm tired of seeing that s***. I want to see someone just f***ing go up and clock a dude.' So I always remembered that. I'm like, alright, I'm just going to go up and f***ing do it."
Busch sucker punches Joey Logano
Busch finally got his chance to implement the pre-fight strategy at the 2017 race in Las Vegas. After Busch believed Joey Logano intentionally wrecked him in the race, he decided to confront him after the race. Busch, who is typically very talkative on his radio throughout a race, never mentioned a word on the radio about what he was about to do.
"I got out of my car and marched my happy ass down pit road, and I turned right into where he was," Busch said. "I just pulled it back and let it rip. Hit him right across the face. Of course, I got the one hit in because the whole rest of the fight was all these dudes pulling us apart."
In that moment, Busch showed his willingness to fight. Power, who admitted in the press conference he got into some fights in his younger days, would likely have a willing opponent in Busch. Sounds like a celebrity fight just waiting to happen and there's no doubt plenty of racing fans would pay to see it.  
Like Sportscasting on Facebook. Follow us on Twitter @sportscasting19.