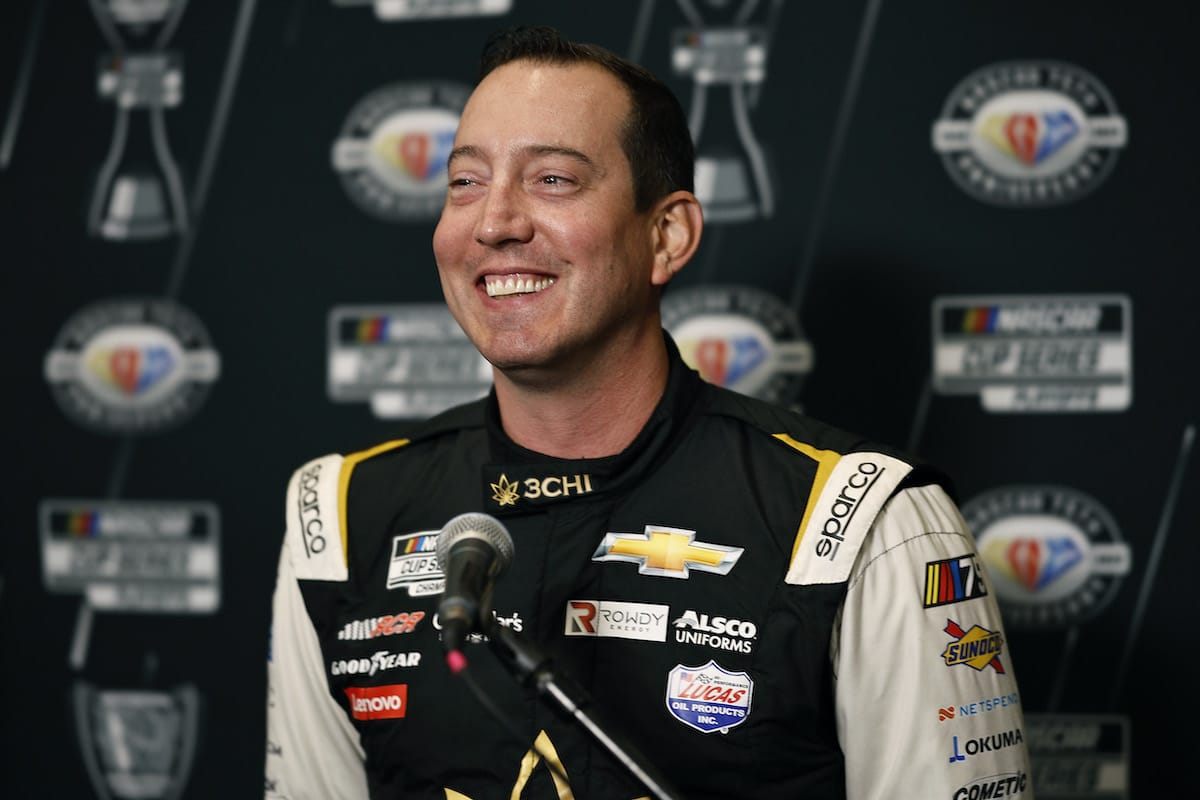 Why Kyle Busch Will Win the 2023 Cup Series Title Based on the Calendar, Season Win Total, and Who Won Last Year
Kyle Busch odds of winning a championship in 2023 are looking good based on the calendar, how many wins he has already, and who won last year.
Kyle Busch is in the 2023 NASCAR Cup Series playoffs. It's a familiar place. He's consistently been part of the postseason throughout his career, with a couple of trips culminating in the championship. 
The Richard Childress Racing driver is looking to capture his third title in 2023. For those Rowdy fans who are into numerology or just looking for an extra reason to believe, taking a closer look at the patterns of his championship-winning history would seem to indicate this is the year that it happens.  
Kyle Busch has had a roller-coaster season in 2023
Kyle Busch and all of his fans expected moving over to RCR after 15 years at Joe Gibbs Racing would provide him with a fresh start and, hopefully, more success than what he had achieved recently, with just four wins over the previous three seasons, or low by his lofty standards.
By the basic measurement of win total, the 2023 campaign has been a smashing success, with three trips to Victory Lane in 27 races and still nine more remaining. Despite that success, Busch would readily admit that this season has had more ups and downs than a trip around Watkins Glen or COTA. 
Those three wins have been outnumbered by five DNFs. He had six in all of 2022, which was his worst season since 2012, when he also had a single win and finished 13th in the points standings. 
Despite those lackluster results, it would still be unwise to discount Busch as a contender simply because he's in elite company with Joey Logano as the only active two-time champs still competing in the postseason. 
Past championships won four years apart with five wins in a season
Logano joined Busch in the two-time club last year. The Team Penske driver claimed his first championship five years ago in 2018. Guess who won it the year after? 
The now-38-year-old Busch won his second trophy in 2019, a year when he recorded five wins, including the finale at Homestead. Interestingly, Busch has won five times during a season on two other occasions in his career, both in 2017 and 2015.  
In 2015, that's when he won his first title. So now, looking back on his career, he's won championships in 2015 and 2019, or four years apart. 2023 is, you guessed it, four years after his last title. 
While it might seem far-fetched to think the odds of winning a title are in Busch's favor because of a simple number pattern, or more specifically, a quadrennial happening, if he wins a fourth race any time in the next few weeks, this whole theory might, appropriately enough, pick up speed, because, as mentioned, he's only won championships in seasons when he was also won five times.   
Numerologists unite. 
To stay up to date on the latest happenings in NASCAR, including breaking stories you can't find anywhere else, follow Kyle on YouTube and Twitter.