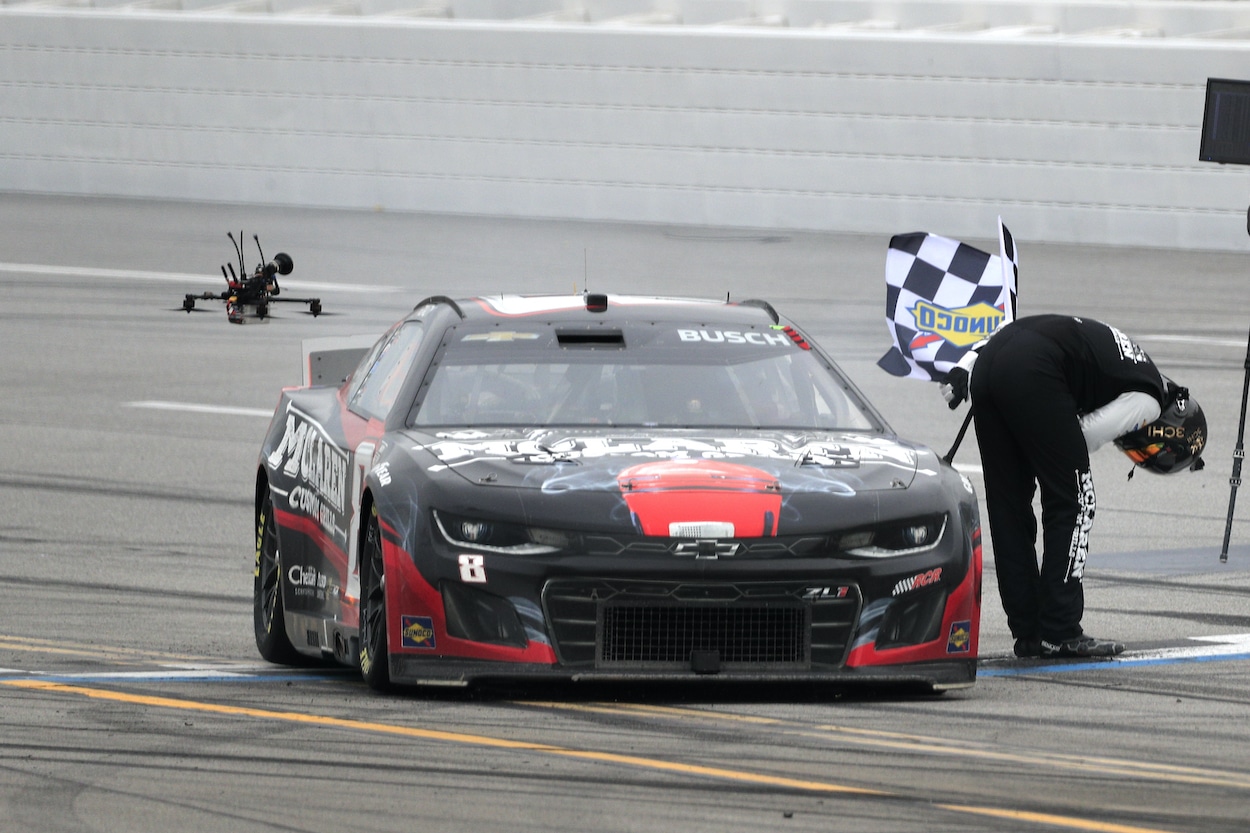 This Single but Very Embarrassing Stat Confirms Kyle Busch Made the Right Decision to Leave Joe Gibbs Racing
Kyle Busch has posted some impressive numbers in his career but there's one telling statistic in 2023 that: a) confirms the driver made the right decision to leave and b) is embarrassing to Joe Gibbs Racing.
A year ago at Talladega Superspeedway, Kyle Busch first hinted that there was a crack in what many believed to be an unbreakable bond between the driver and Joe Gibbs Racing. It broke. 
Now, 10 races into the 2023 NASCAR Cup Series season, it's a good point to stop and reflect on the season's first quarter and, more specifically, how the driver has fared in the move to Richard Childress Racing versus how his previous organization is doing. Interestingly, there's one single but very telling statistic that is a huge embarrassment for his former employer. 
Kyle Busch ends impressive run at Joe Gibbs Racing
Kyle Busch might not have liked how things ended at JGR, but that doesn't diminish the impressive accomplishments achieved while paired together. During that 15-year partnership, the driver recorded 56 Cup wins en route to winning a pair of championships in 2015 and 2019 for the organization. 
However, this time a year ago, the future Hall of Famer got testy with the media at Talladega when asked about his future with the organization, tersely suggesting a couple of times that reporters talk with the team owner. In hindsight, that was the beginning of the end.
As much as JGR officials insisted they wanted to bring the company's best driver back in 2023, the numbers never lined up. The driver opted to pursue opportunities with other teams and announced in September that he would pilot the No. 8 car with RCR in 2023.
Busch already won twice in first year at RCR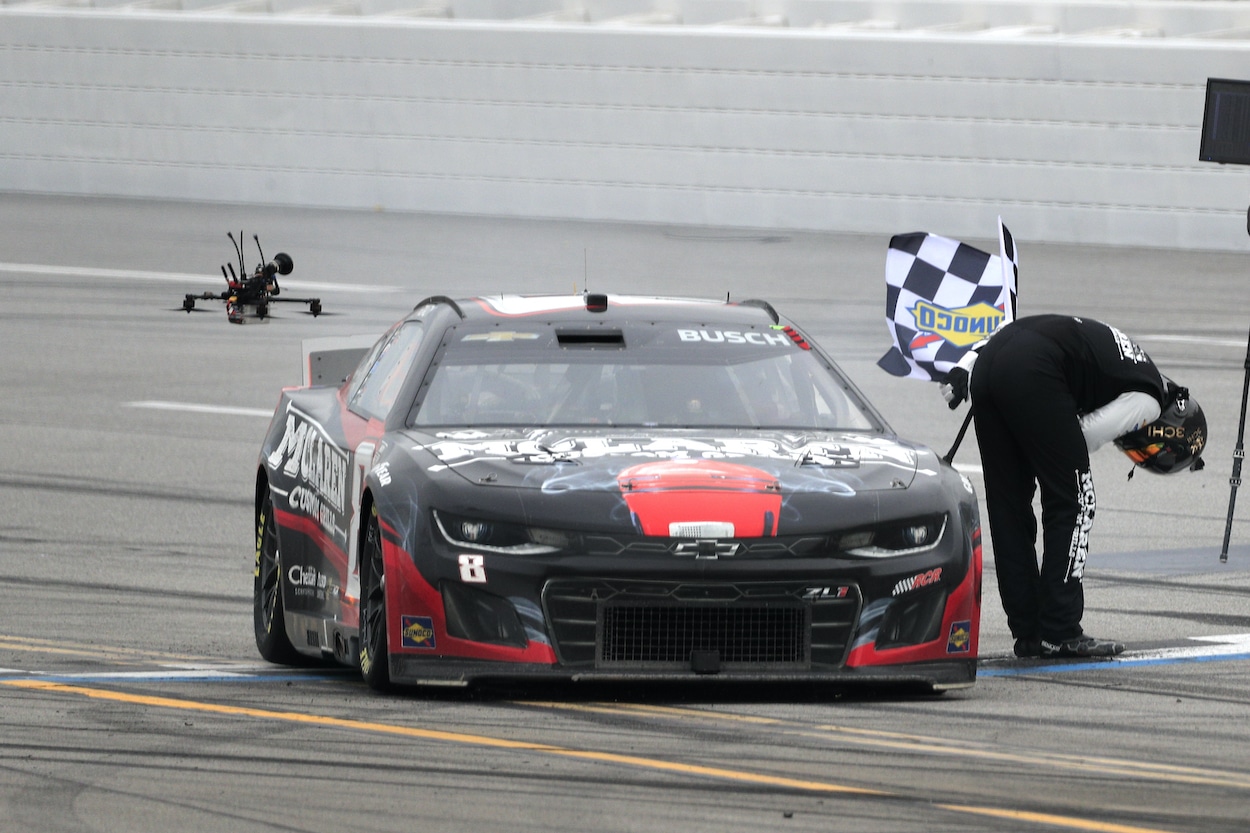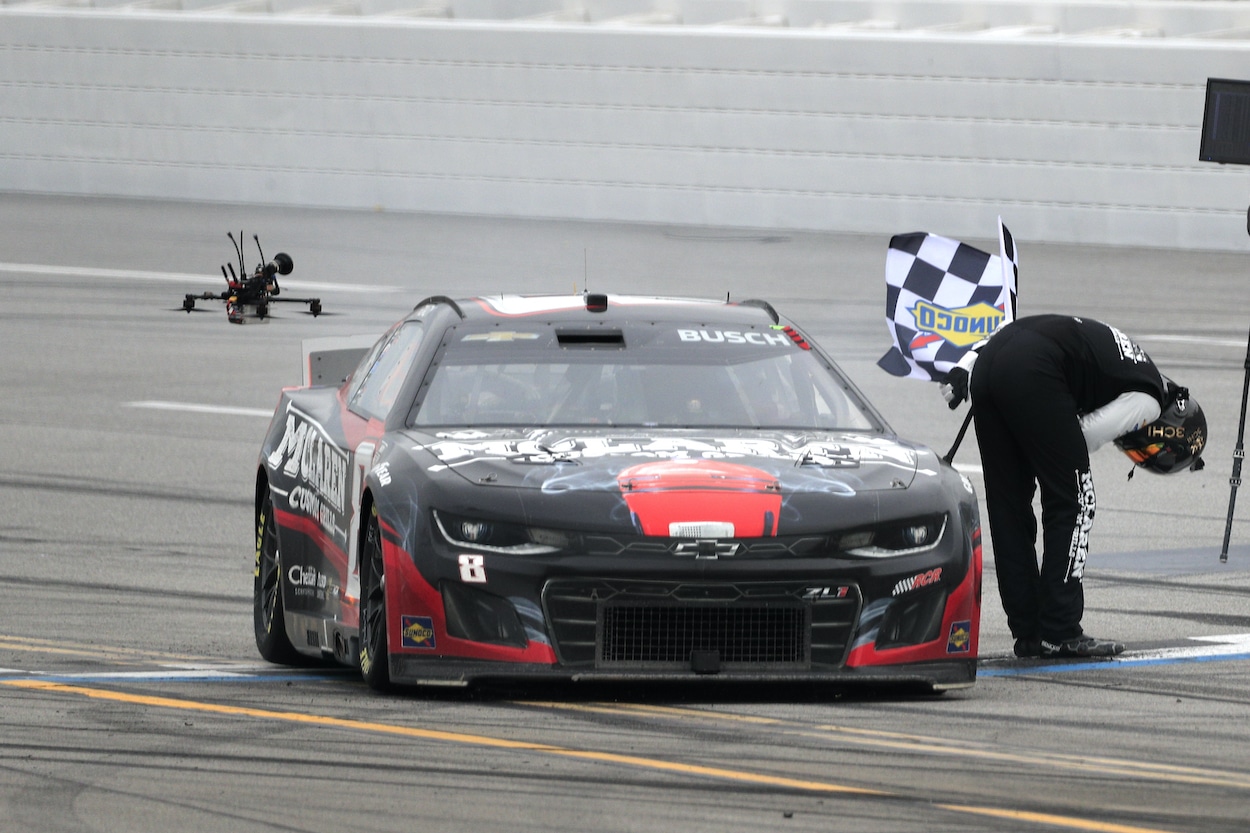 Kyle Busch finished 19th at Daytona in his first start with RCR but left encouraged after finding himself in contention late, even leading on Lap 200. That confidence carried over to Fontana a week later, and the 37-year-old scored a win that was historic on several levels, including it was the final race on the 2-mile configuration of the track and he extended his winning streak to 19 consecutive seasons with a victory, surpassing Richard Petty. 
The driver couldn't have scripted a better start with his new team. He followed that up over the next seven weeks with three top-10 finishes, including a runner-up at Circuit of the Americas. After a couple of struggles on the Bristol Dirt and Martinsville, Rowdy gave his fans something to cheer about at Talladega on Sunday, making a late-race move in overtime to avoid a crashing Bubba Wallace, and he was ruled in front of Ryan Blaney when the caution came out.
Busch won his second race in 10 attempts at RCR. He hadn't won two races this early in a season since 2019, during his last championship year when he had won three times at JGR.
Joe Gibbs Racing has a single win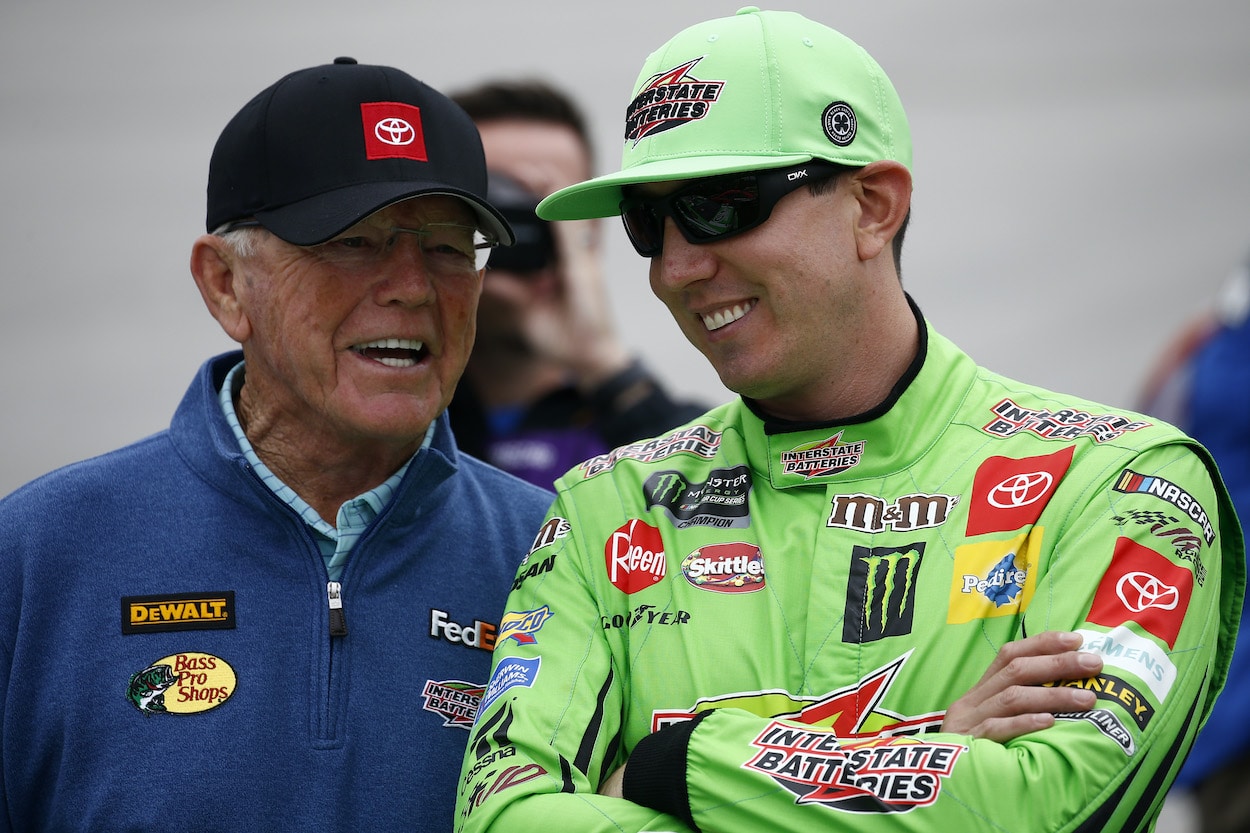 While Busch is off to a great start in 2023, his former organization is not. That's evident in a single and embarrassing stat — victories. Christopher Bell has the lone win for JGR on the Bristol dirt.
The 28-year-old is the new star with the team, earning six additional top-10 finishes, including four top-fives. Unfortunately, that's about it for Gibbs as far as highlights this year.
Veterans Denny Hamlin and Martin Truex Jr. have a combined total of seven top 10s this year. Rookie Ty Gibbs has performed well in his first full-time year and has four top-10 results of his own. 
But overall, those numbers aren't good for an organization normally contending for wins, especially compared to its biggest competition, Hendrick Motorsports, which already has four wins to its credit. 
That can't be a good feeling to be behind your main competition in wins at any point in the season, but it's magnified and even more embarrassing when you trail your former driver who brought you so much success in the past. 
For the latest breaking news and information about NASCAR's three national series, check out @kdsportswriter on Twitter.