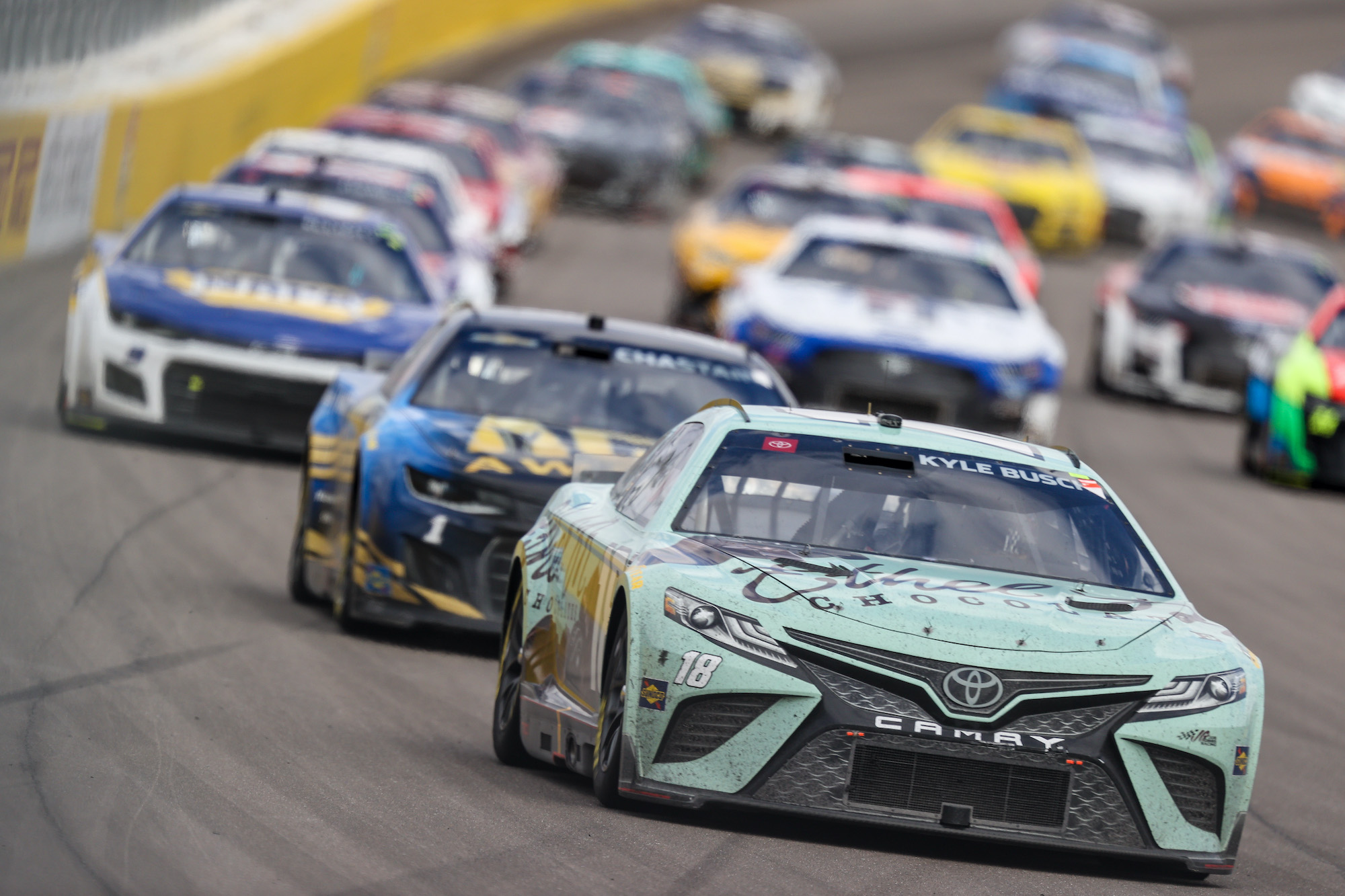 Kyle Busch Receives Sympathy from Unexpected Places After Disappointing Finish in Las Vegas
Kyle Busch went ballistic after not winning at Las Vegas. This week we learned there were others in unexpected places who felt sorry for the driver.
No one expected Kyle Busch to be in position to win at Las Vegas last weekend racing in a backup parts car. The 36-year-old went out and proved why he is one of the greatest drivers in NASCAR history when he made his way from the back to the front, and appeared poised for victory with just a few laps remaining. 
But an Erik Jones crash, the subsequent pit stop, and differing tire strategies during that stop changed the course of the race. Busch didn't win. He finished fourth. This week, Clint Bowyer and Mike Joy admitted they felt sorry for Rowdy in the unfortunate turn of events.
Kyle Busch overcomes adversity but comes up just short 
Kyle Busch started his weekend in Vegas in the worst way, wrecking his primary car less than 10 minutes into the practice session when he suffered a flat left-rear tire in Turn 3, and backed into the outside wall. He was forced to go to a backup car.
When the green flag dropped, the two-time Cup Series champion promptly began navigating his way through the field before transmission problems, and a near-miss of another accident temporarily delayed his progress. Despite those setbacks, by the end of Stage 1, he had moved up to ninth. At the end of Stage 2, he was fifth.
In the final stage, Busch was the dominant car late, leading 40 of the final 45 laps. He appeared headed for Victory Lane until Erik Jones brought out a caution, slamming hard into the outside wall with a couple of laps remaining. 
During the pit stop, Busch's team went with four tires. The Hendrick Motorsports cars running near the front took two. That was the difference as Alex Bowman held off Kyle Larson to win the race. The No. 18 disappointingly finished fourth. 
Fox broadcast team feels bad for Busch
A week later during practice and qualifying at Phoenix, the Fox broadcast team of Mike Joy, Clint Bowyer, and Danica Patrick reflected back on last week's race with Busch and all admitted they felt sorry for him.
"I'm going to say it once. Please don't anyone write it down," Joy opened. "I felt so bad for Kyle Busch last Sunday. What a storybook ending that would have been? To take a backup car, put it all together, get out there, lead a bunch of laps, be in position to win, seal the deal, and circumstances dictated the outcome."
"I actually saw him practicing the other night with the kids at Millbridge and I told him that same thing, Mike," Bowyer said. "I said, 'You know, it's not every day as a competitor you feel bad for a Busch on a race track and I felt bad for you.' Man, that was a heartbreaker."
"You said it, Clint," Patrick echoed. "I'm sure there's a lot of people out there that don't feel bad for him at all but when you take the reputation and the stigma out of the equation, you think this guy had such a rough weekend. Backup car and so many attritional things throughout the race and there he is, right there at the end, just without winning it." 
Busch surprised Patrick early in race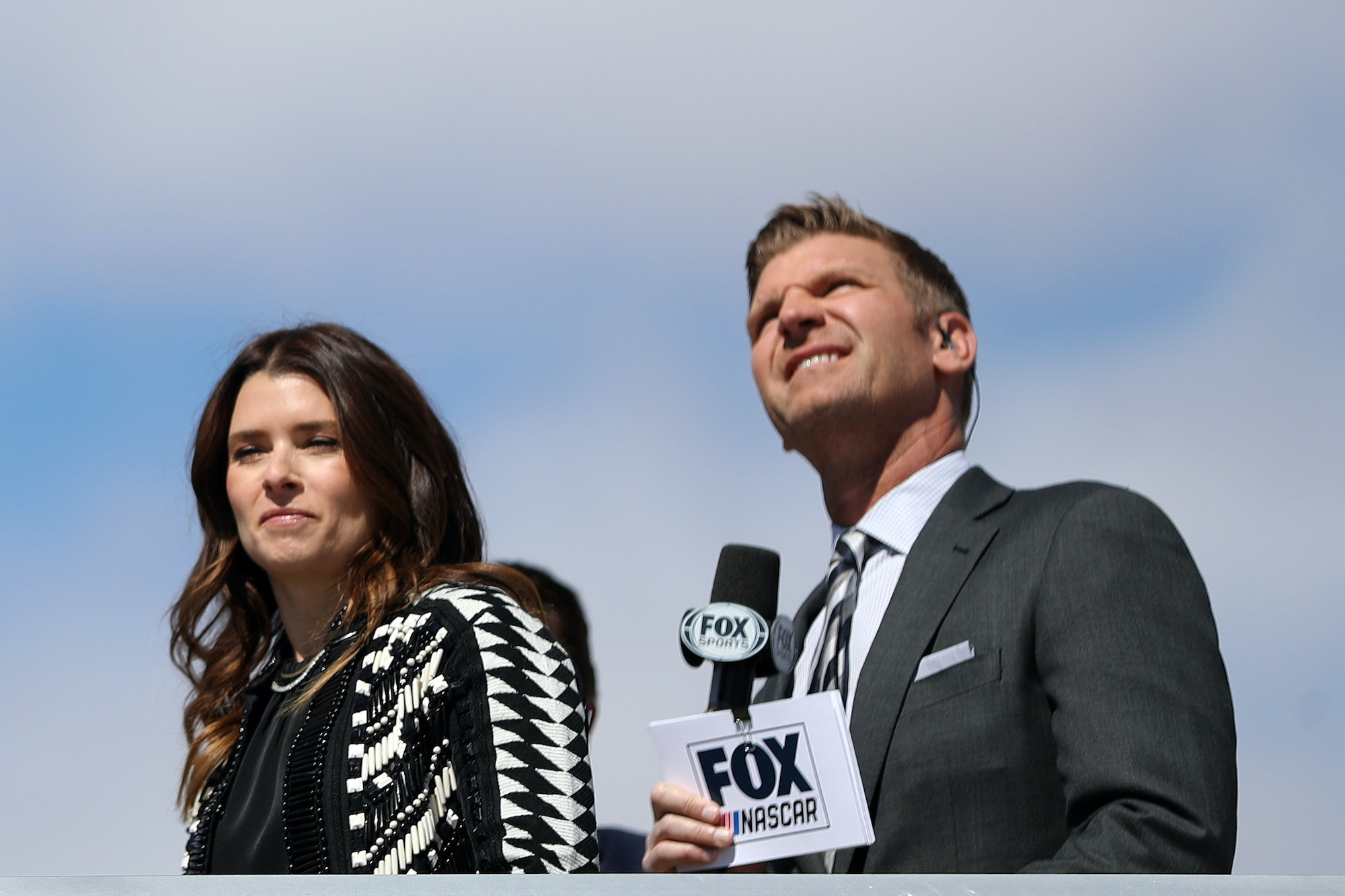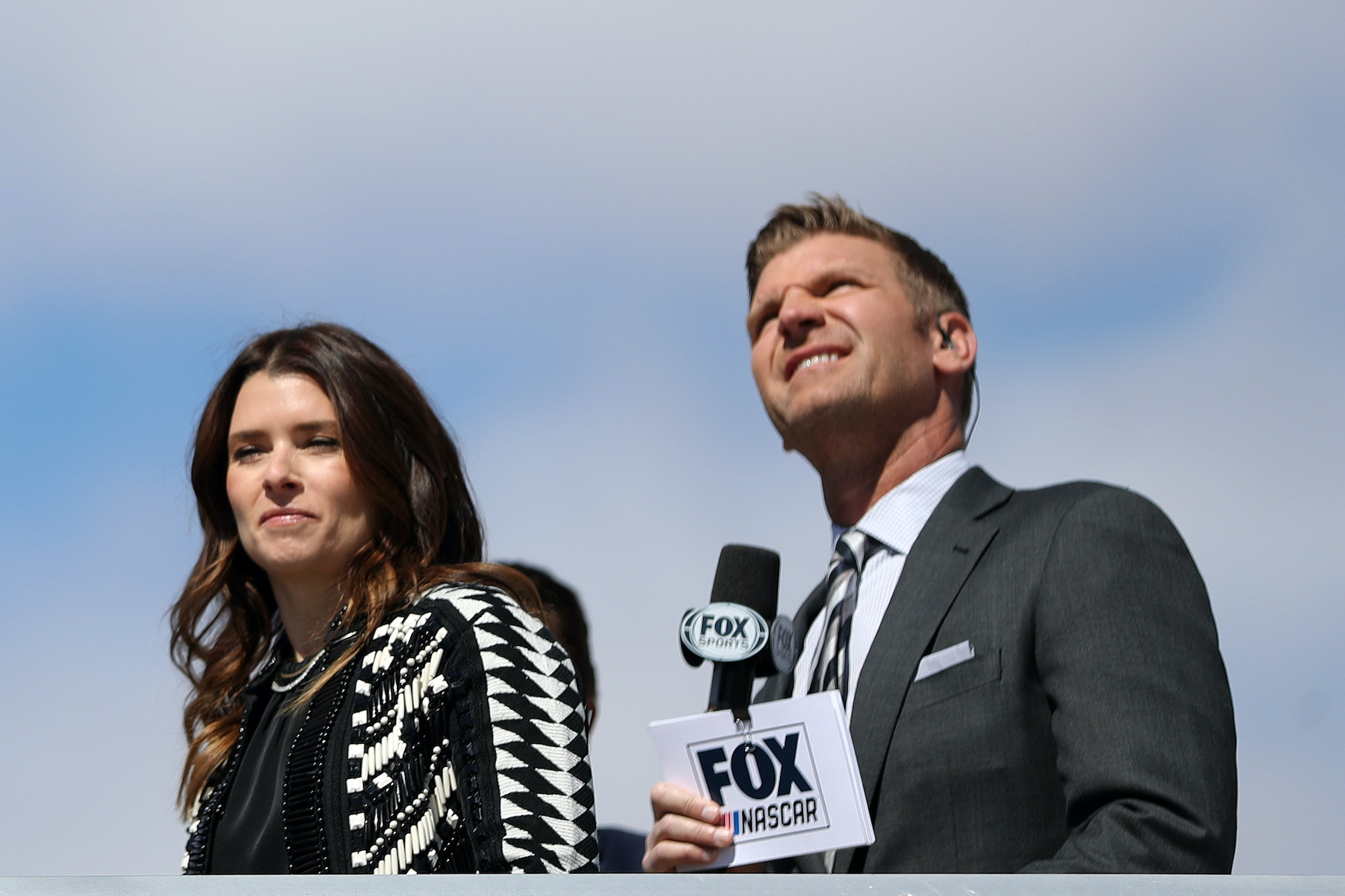 When Busch encountered issues during the race's opening stage, he remained calm on the radio. Fox carried the transmission between the driver and his team after he got sideways, avoiding an accident.
"Everything else is fine except just getting straight," Busch said. "Packed from the back. Pretty good lick. We'll have to check the diffuser. There's nothing we can do about it."
Bowyer talked about Busch's driving skill and impressive ability to save his car during the incident. Danica Patrick focused on the radio conversation.
"Sounded pretty calm," Patrick said. 
"For spinning out at a 170 miles an hour, right," Bowyer replied. 
"And for Kyle Busch," Patrick chuckled. 
"Exactly," Bowyer said. 
A couple of stages and hours later, Busch went ballistic moments after watching Alex Bowman claim victory. And we now know that it was even painful for those observing up in the broadcast booth.
Like Sportscasting on Facebook. Follow us on Twitter @sportscasting19.