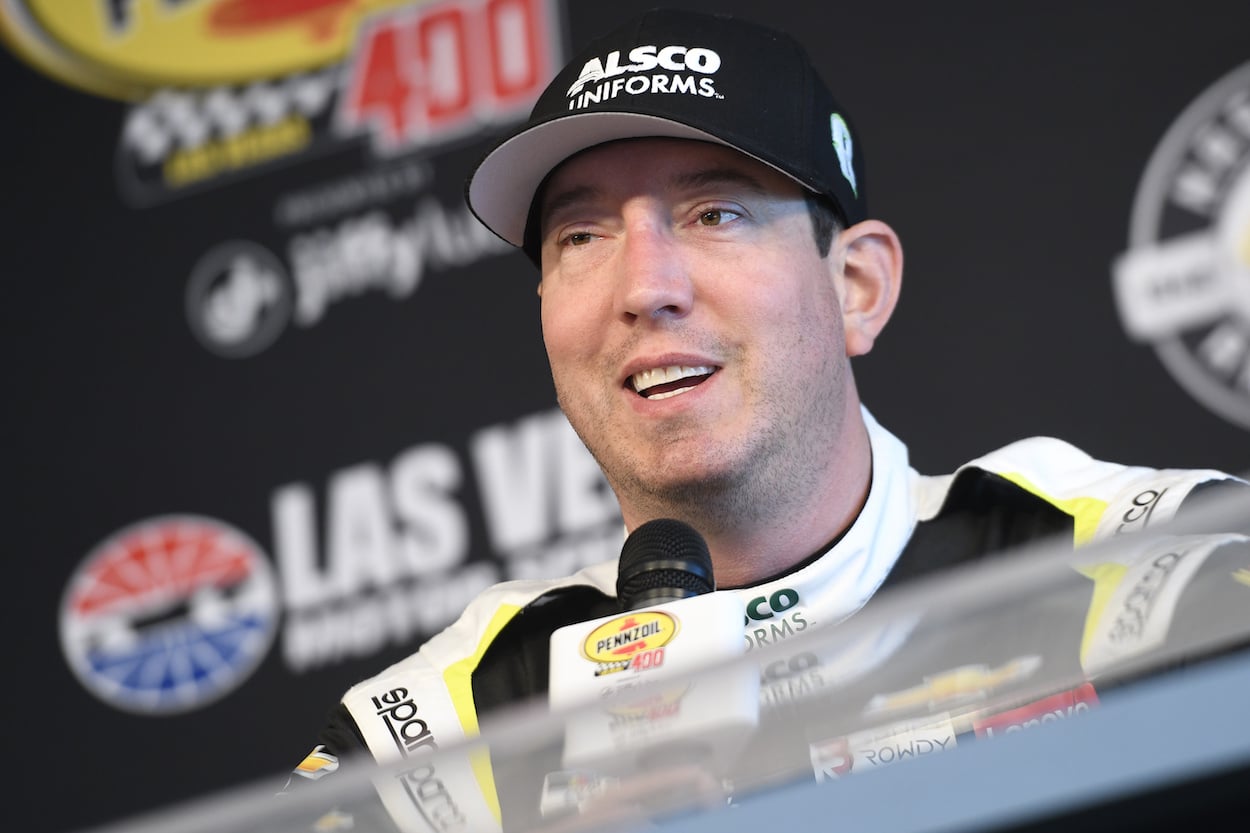 Kyle Busch Refuses to Answer Reporter's Question Out of Fear of Getting in Trouble With NASCAR
Kyle Busch made a surprise move in Atlanta when he refused to answer a reporter's basic question and then admitted it was because he didn't want to get in trouble.
Kyle Busch has earned his reputation as being one of the most outspoken Cup Series drivers in the garage. Throughout his career, the Richard Childress Racing driver has always been candid in his remarks without concern for who they might upset or offend. 
That's why this past weekend at Atlanta Motor Speedway during a post-race interview, the two-time champion surprised those listening on SiriusXM NASCAR Radio when he completely refused to answer a question and admitted it was out of fear of getting in trouble with NASCAR. 
Kyle Busch critical of changes at Atlanta in 2021
Kyle Busch has had a love-hate relationship with Atlanta Motor Speedway. He loved it through the 2021 season and its previous configuration that was worn out, wider, and a track most drivers enjoyed. After he won the last Xfinity Series race on that surface in July 2021, the driver visited with the media and didn't hold back what he thought about the upcoming reconfiguration. 
"Barring getting into Hemric and him crashing, I sure am glad to win the final Xfinity Series race on a real Atlanta race track because the next one is just going to be a showpiece and it's going to be s***," he said.
What's interesting is Busch's performances have matched his attitude. He scored all top-five finishes in his last three Cup Series races on the older version. In the pair of races in 2022, he recorded a DNF and finished 33rd in the spring and 20th in the summer. He finished 10th on Sunday.  
Says there's a lack of respect in the garage
Before this season's first race on the 1.5-mile mini-superspeedway, Busch met with reporters and had nothing harsh to say about the track. He directed his sharpest remarks at former teammate Denny Hamlin for opening his mouth last week on his podcast and then surprisingly took aim at the rest of the garage for what he views as an overall lack of respect.
"That's the key part. Now you're going down the right path because we have completely lost any sense of respect in the garage area between drivers at all," Busch said. "That's where the problem lies is nobody gives two s**** about anybody else, and it's just a problem where everybody takes advantage of everybody as much as they can.
"We're all selfish, granted. But there was an etiquette that once did live here. Mark started it. I think Tony really lived by it. I think Jeff lived by it. Bobby Labonte. Rusty for the most part. Dale Jarrett for sure. It did exist. That's gone."
Busch refuses to answer question out of fear of getting in trouble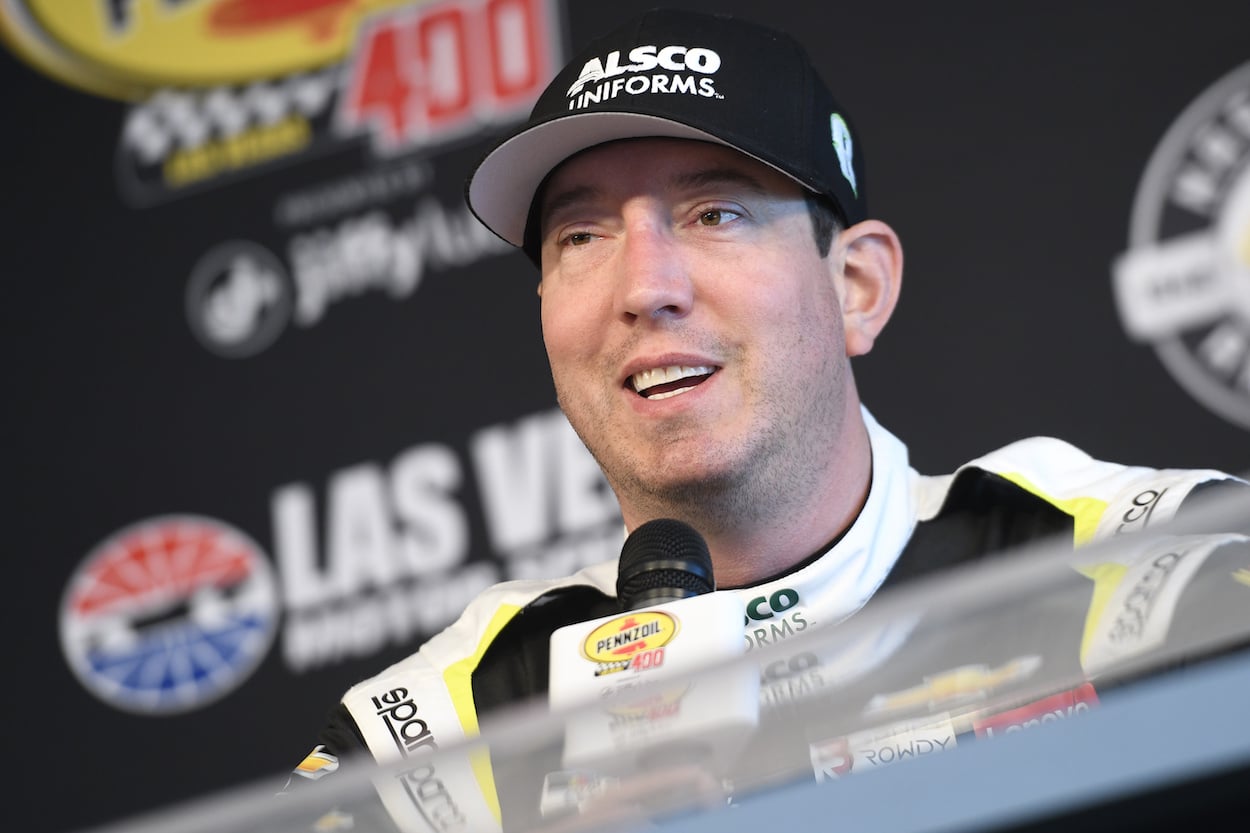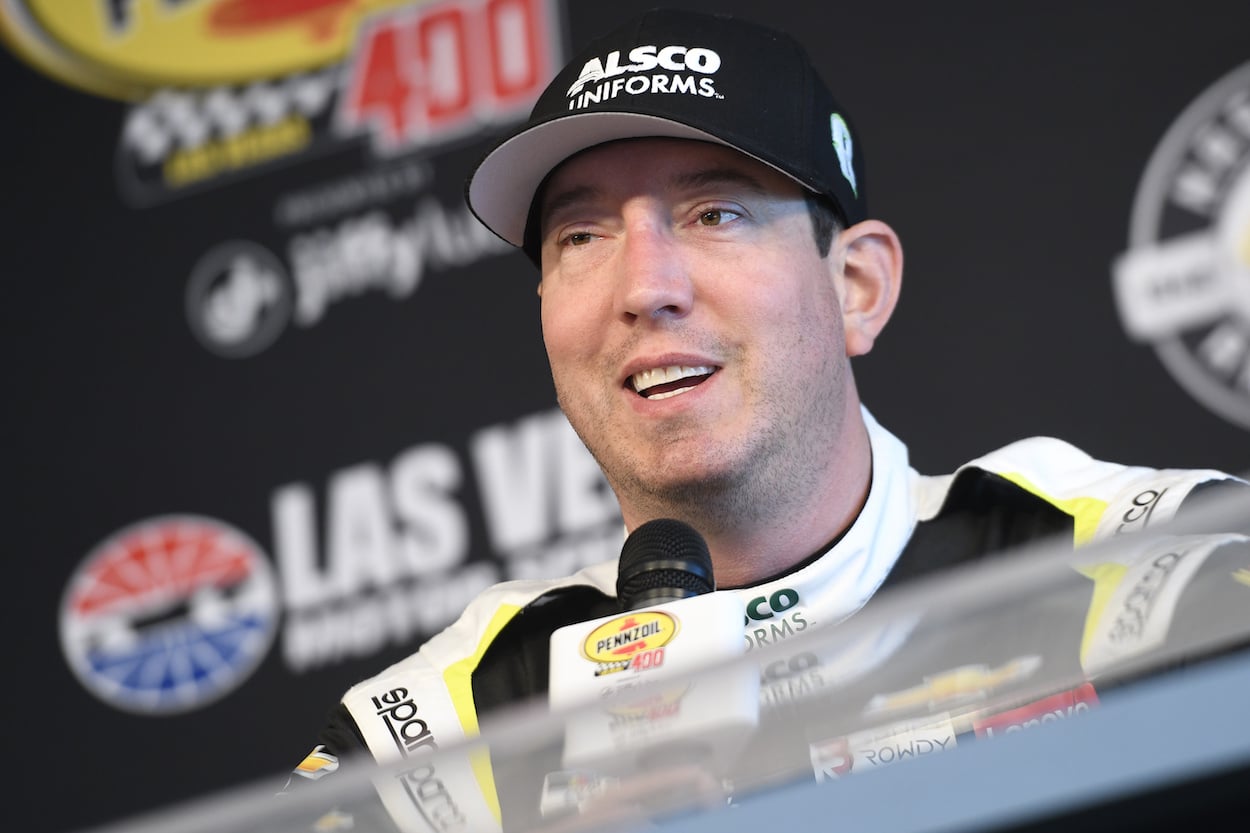 It's that type of honesty that Rowdy Nation appreciates and expects from its driver. That's why what happened after Sunday's race in Atlanta caught fans by surprise when he refused to answer what sounded like an innocent question. 
"Just talk about your day and a little bit about what you thought about the track," Lee Spencer, working for SiriusXM NASCAR Radio, asked him.
"I won't comment on the track," he said. "That'll just get me in trouble."
Many have noted how Busch moving to RCR has been a reset after 15 years at Joe Gibbs Racing, and the driver appears refreshed. But avoiding a question out of fear of getting in trouble with NASCAR seems extreme. It doesn't feel very Kyle Busch-like. 
In his pre-race remarks at Atlanta he bluntly said Hamlin should have kept his mouth shut. It sounds like Busch has taken his own advice to heart.    
For the latest breaking news and information about NASCAR's three national series, check out @kdsportswriter on Twitter.