Kyle Larson and Hendrick Motorsports Can Each Make History at the NASCAR All-Star Race, but HMS Doesn't Need Larson to Do So
While drivers may not receive points for the annual NASCAR All-Star Race, there's still plenty on the line as the winner gets a cool $1 million. And whether it's a regular Cup Series race or merely an exhibition like this, it's safe to say that team owners want their drivers taking a checkered flag. As it is the Cup Series, no team has taken more checkered flags at the NASCAR All-Star Race than Hendrick Motorsports, two of those coming from Kyle Larson.
And both Larson and Hendrick Motorsports can make history on Sunday at Texas Motor Speedway.
Kyle Larson and Hendrick Motorsports can each make history at the 2022 NASCAR All-Star Race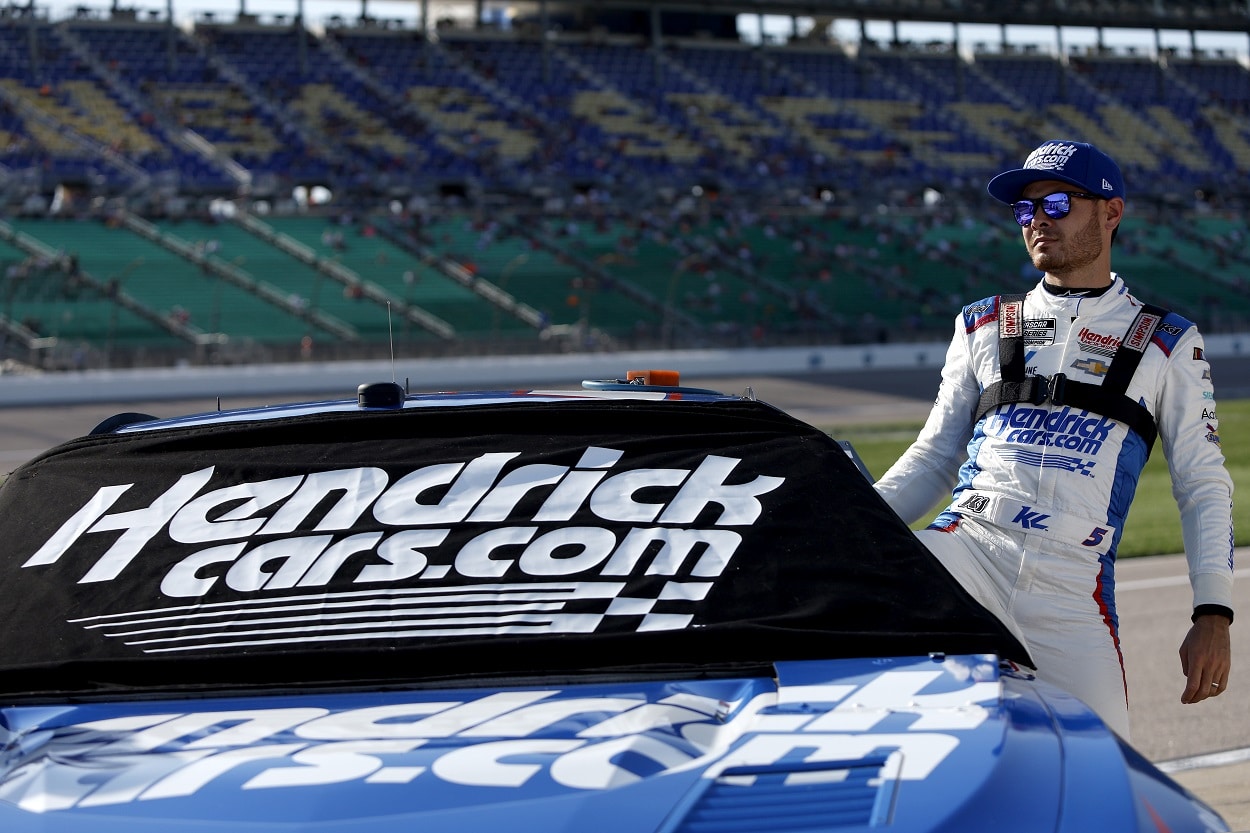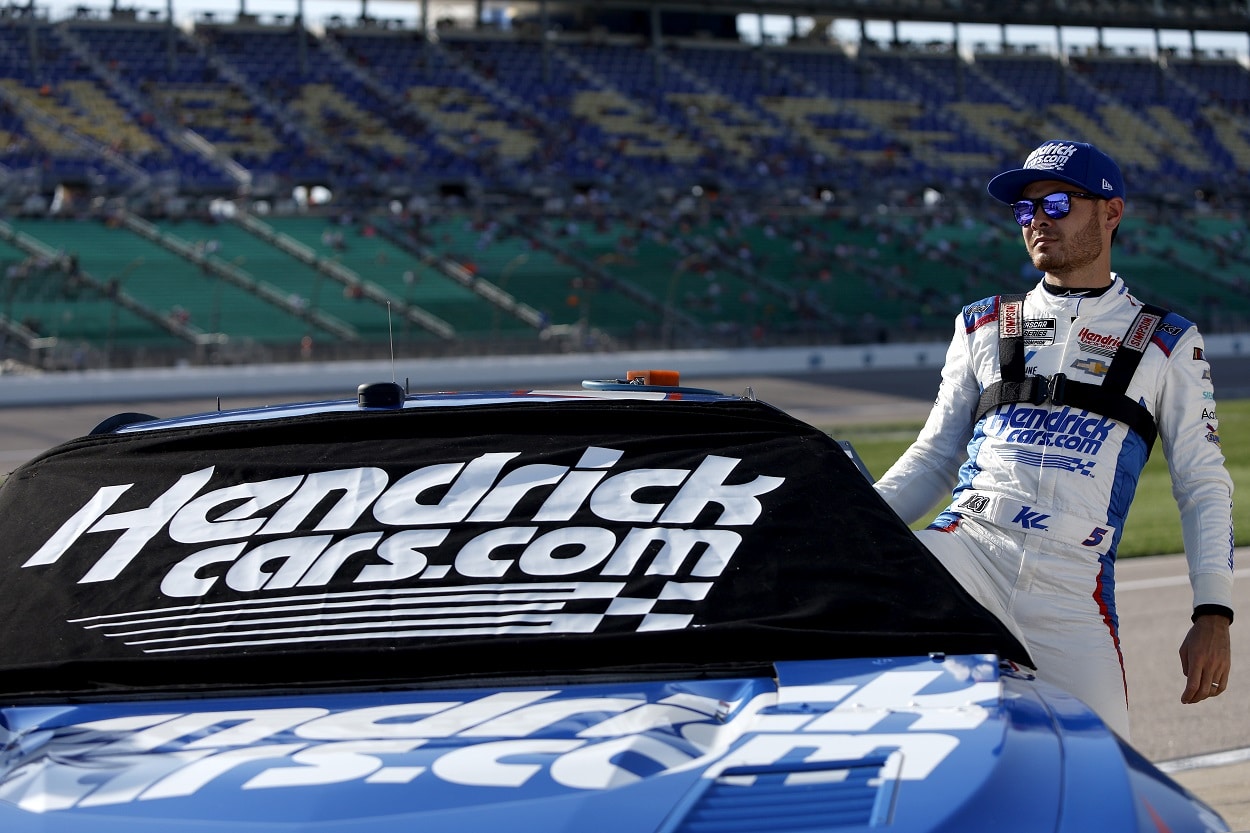 With 10 victories at the NASCAR All-Star Race, Hendrick Motorsports has more than double the number of wins as the second-place teams. Richard Childress Racing and Roush Fenway Racing (now Roush Fenway Keselowski Racing) each have four.
But despite the 10 victories at this race, Hendrick has never won three in a row. In fact, no team has. But Hendrick did have a chance for a three-peat after Jimmie Johnson won in 2012 and 2013. Chip Ganassi Racing's Jamie McMurray ruined that bid in 2014.
But Hendrick Motorsports again has the chance this year to become the first team to win the NASCAR All-Star Race three consecutive times. Chase Elliott took the checkered flag in Bristol in 2020, and Kyle Larson was triumphant a year ago in Texas. And as Larson, Elliott, Alex Bowman, and William Byron are all in the 24-driver field on Sunday night, HMS has to be feeling pretty good about its chances.
Larson can also make some history this week by becoming the first driver to win the race three consecutive times. Now, I know what some of you may be thinking as I just said Elliott won in 2020.
You have to remember that Larson didn't participate in the 2020 race due to his 32-race suspension for using a racial slur during an iRacing event. But he did win the 2019 race in Charlotte, meaning he's won his last two starts at the NASCAR All-Star Race. Larson was still racing the No. 42 car for Chip Ganassi Racing then.
Davey Allison (1991 & 1992) and Jimmie Johnson (2012 & 2013) are the only two other drivers with back-to-back wins.
Stats courtesy of Racing Reference
Like Sportscasting on Facebook. Follow us on Twitter @sportscasting19 and subscribe to our YouTube channel.
RELATED: 2022 NASCAR All-Star Race: How the New Format Works, Who's In the Field, and More