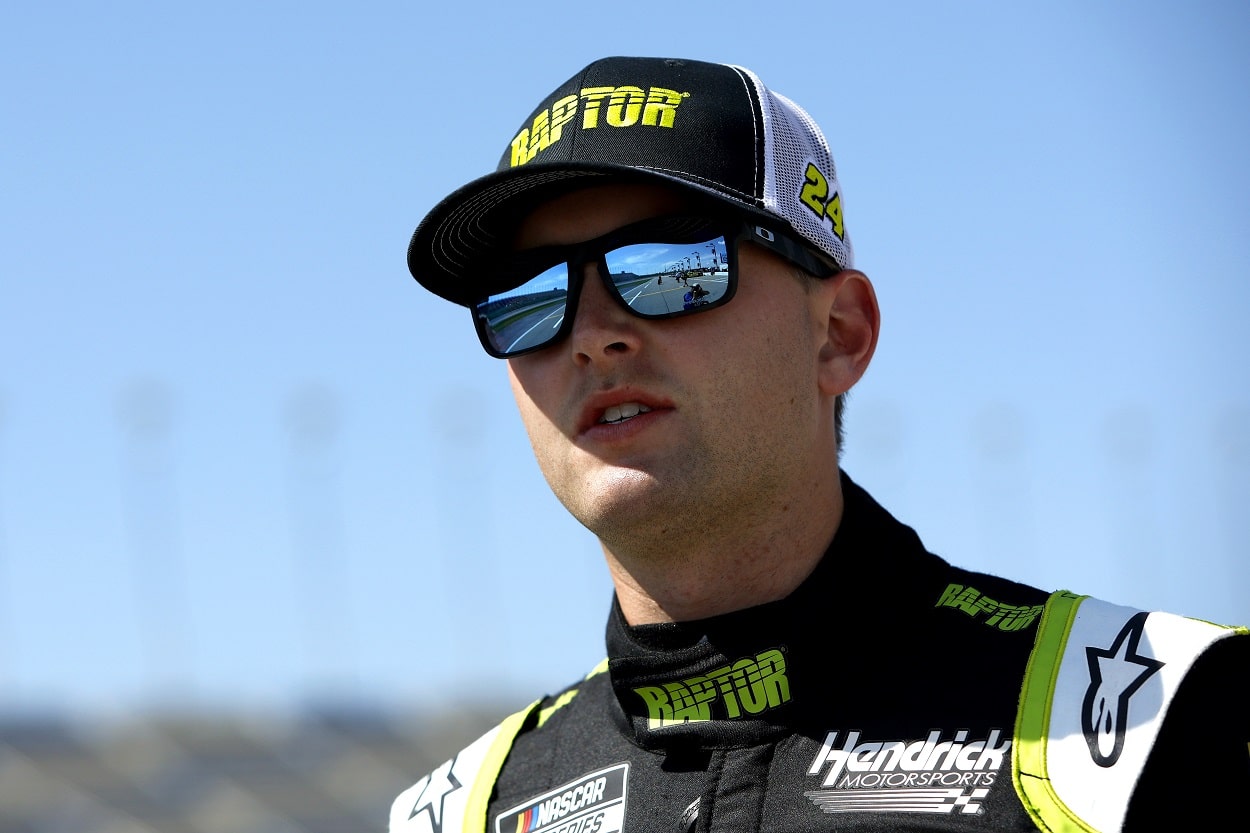 William Byron Receives New Piece of Knowledge That Should Terrify Every Other Driver in the NASCAR Cup Series
William Byron is having a breakout year in the NASCAR Cup Series and it could get even better.
There was once a wunderkind behind the wheel of the Hendrick Motorsports No. 24 Chevrolet, and now there appears to be another one. William Byron has many NASCAR Cup Series races and championships to win to fully live up to the legacy that Jeff Gordon, who won 93 Cup Series points races and four titles, left behind.
Byron has won twice in 13 races this season in the Cup Series and continues to answer just why team owner Rick Hendrick and Gordon, who is now the No. 2 exec at Hendrick Motorsports and the No. 24 car owner, have such faith in the 24-year-old's talent.
The roll Byron has been on in the Cup Series and in other races in which he's competed to hone his skills, coupled with a full fleet of NASCAR's Next Gen cars that are finally ready, should concern, perhaps even terrify, other teams and drivers.
William Byron's crew chief: "We've got enough cars now."
With the debut of NASCAR's Next Gen race car, teams have been scrambling to make sure they have enough to compete week in and week out, but that has been a challenge with supply-chain issues for parts causing shortages in the garages early in the season.
Even though the Next Gen car has proven to be more durable than its predecessor, No. 24 crew chief Rudy Fugle was forced to be frugal with the vehicles Hendrick had on hand, making sure Byron took care of Hendrick's stock of stock cars.
If Fugle was playing it safe with equipment, all that ended at Kansas.
"I'm definitely not worried about the car," Byron said recently. "(Fugle) told me after Kansas after we qualified 13th, he's like, 'I'm done telling you to be conservative. Just go race. We've got enough cars now.'"
The more conservative Byron has finished outside the Top 20 only once since a rough start to the season at Daytona (34th) and Auto Club Speedway (38th). He has led a season-high 569 laps and appeared on his way to a win at Darlington before Joey Logano's controversial bump-and-run ruined Byron's night.
What can a more aggressive Byron accomplish this season?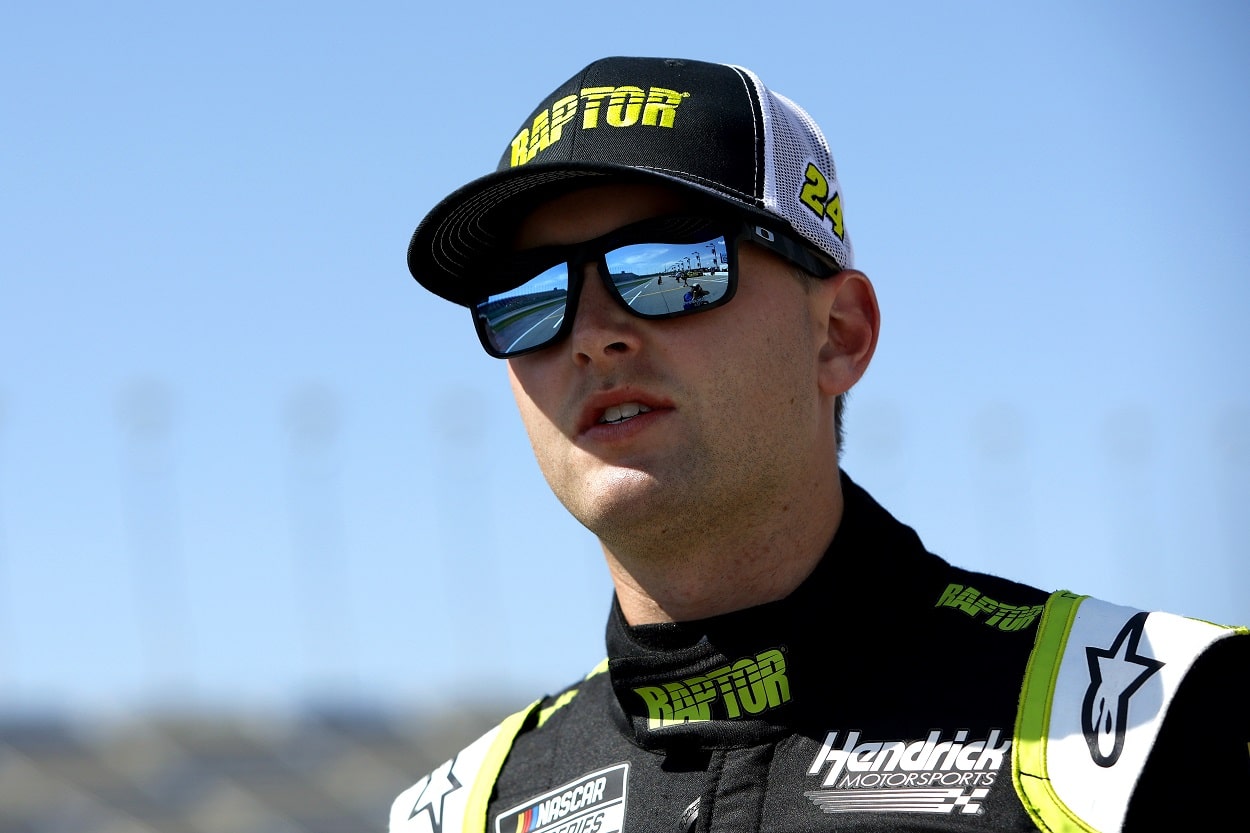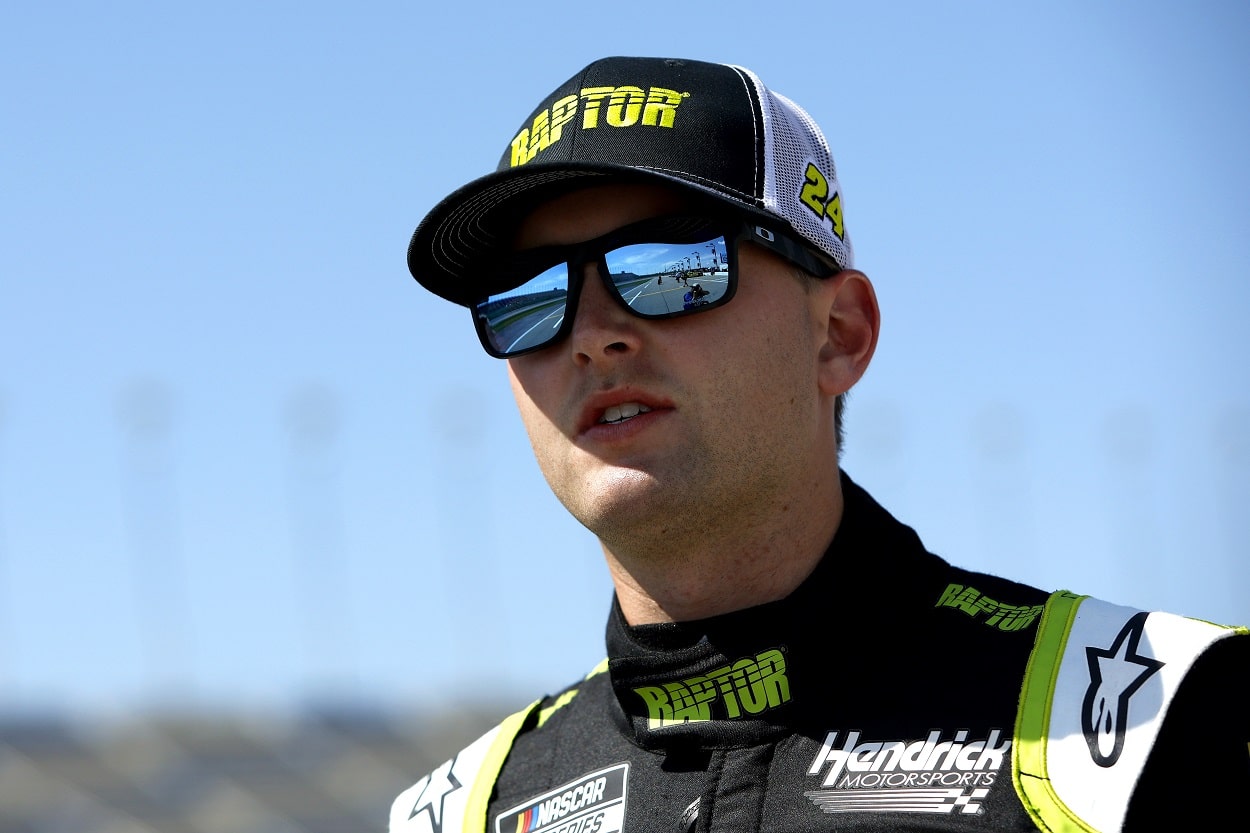 Byron has spent extra time in the seat this season, not just in the Cup Series Next Gen cars. He has won Late Model races at Hickory and Nashville Fairgrounds Speedway, routinely bouncing between short tracks on Saturday nights and Sunday dates in the Cup Series.
The payoff for this style of "on the job training" has been a demonstrably improved comfort level and confidence for Byron.
"The narrative definitely has changed over the past three weeks, I'd say," Byron said. "For now, we kind of know what the car needs, and we're not so worried about crashing. I think you're going to start to see guys get a lot more comfortable."
A more comfortable Byron in the seat and in the garage, knowing a fleet of Hendrick Motorsports power and engineering is behind him, could mean a legitimate challenge for his first Cup Series championship and a fitting next chapter for the legacy of the No. 24 Chevrolet.
Stats courtesy of Racing Reference
Like Sportscasting on Facebook. Follow us on Twitter @sportscasting19 and subscribe to our YouTube channel.