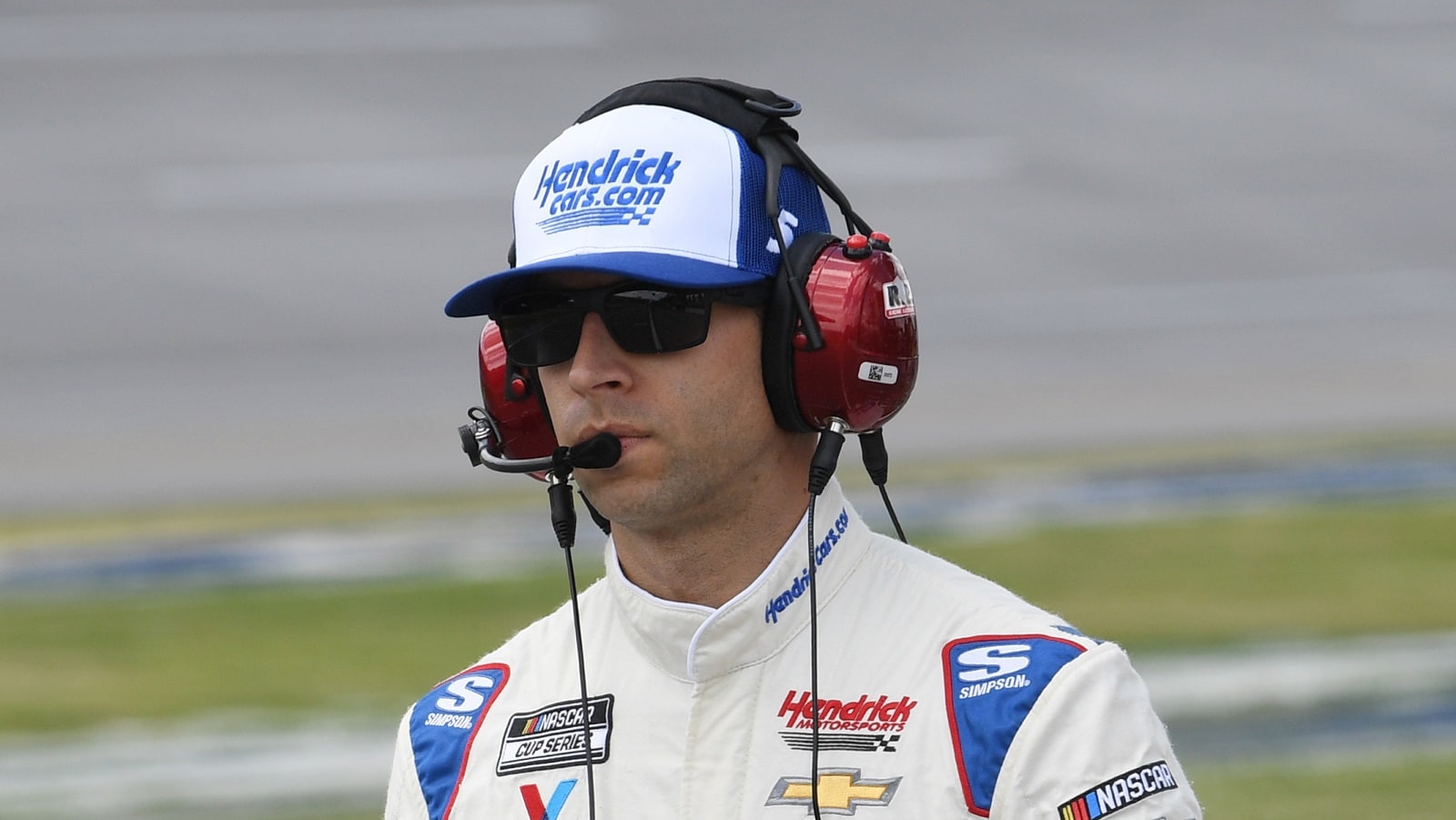 Kyle Larson Crew Chief Cliff Daniels Is America's Life Coach
Crew chief Cliff Daniels gave Kyle Larson a memorable motivational speech midway through the Coca-Cola 600 at Charlotte Motor Speedway.
Larry McReynolds owns the title of America's Crew Chief, richly deserved for his work in the NASCAR Cup Series and his second career explaining the nuances of racing to Fox Sports audiences. There's even a line of T-shirts promoting the America's Crew Chief brand.
But there's an active crew chief out there worthy of a comparable marketing push. We saw Cliff Daniels' cool demeanor at work at a critical moment of the 2021 playoffs, and it was on display again Sunday midway through the Coca-Cola 600. The man running race-day operations for Kyle Larson gave an epic pep talk that earns him the title of America's Life Coach.
Cliff Daniels saved Kyle Larson's NASCAR Cup Series championship season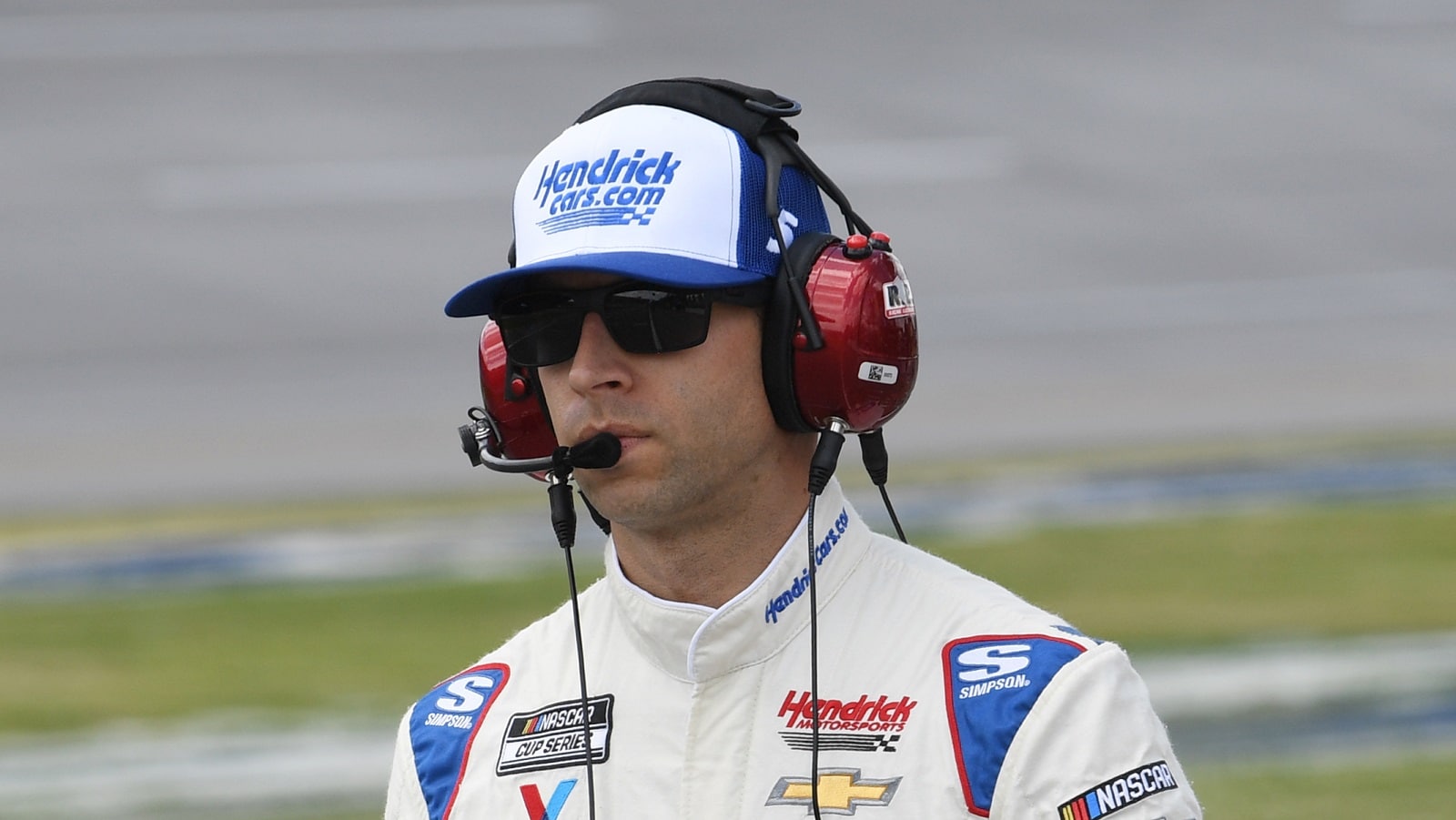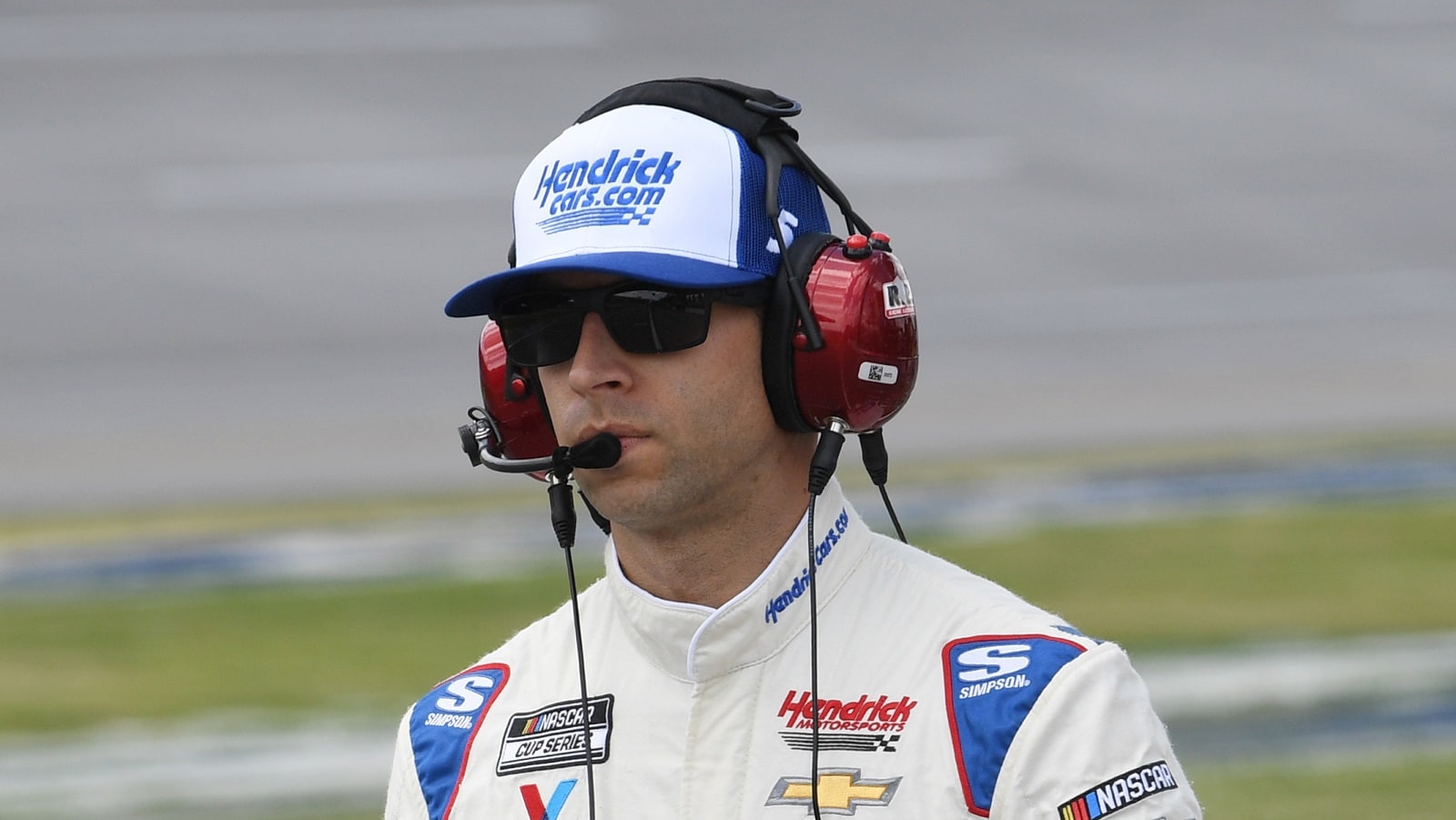 His body of work was so impressive that we sometimes forget Kyle Larson nearly saw a NASCAR Cup Series championship slip away last fall. After steamrolling his way into the playoffs and easily transferring into the second round, Larson finished 10th in Las Vegas after crew chief Cliff Daniels gambled and lost by not having Larson pit early in Stage 2.
That wasn't huge until Larson limped to 37th place at Talladega the next week. For the first time in two months, Larson slipped behind Denny Hamlin in points. He moved on to the Charlotte Roval 22 points above the cut line, but a disastrous day there could have kept the No. 5 Chevy out of the final eight contenders.
Early at Charlotte, Larson radioed to say his car was losing voltage. The threat of the car dying on the track was real. Daniels offered a calm voice atop the pit box and conferred with car chief Jesse Sanders and engine tuner Steven Legendre. They built a diagnostic flow chart to run through battery and alternator scenarios and crossed their fingers.
"The pit crew was 100% onboard like we spelled out behind the pit box what our game plan was going to be," Daniels would say. "Made sense to do it the way we did."
A well-timed caution allowed them to bring the car in, the repair held up, and Larson went on to the first of three consecutive victories.
"I've been amazed at his ability to call a race, keep calm, build a pit crew, do all the things that he's done this year, and doesn't get rattled," team owner Rick Hendrick said. "Some of the decisions he makes, you would think he's been crew chief for five or six years."
Cliff Daniels' Coca-Cola 600 pep talk for Kyle Larson was epic
Knute Rockne: "Win one for the Gipper."
Ronald Reagan: "Mr. Gorbachev, tear down this wall."
Cliff Daniels: "I don't really know what the hell you're worried about."
OK, so Daniels' quote doesn't quite rate with the others. Still, his radio call to Hendrick Motorsports driver Kyle Larson midway through the Coca-Cola 600 at Charlotte Motor Speedway will stand the test of time.
Larson was in the midst of a colossally bad weekend that began with wrecking the No. 5 Chevy in practice. He couldn't qualify, sending him to the back to start the race. He encountered repeated setbacks in the first 300 miles, prompting Larson to tell Daniels it was "the worst race of my life." 
Daniels responded with the greatest speech of his 50 points races as the driver's crew chief.
"We went from the back to the front more times than I can count," he told Larson. "We hit the wall. We spun out. We've literally caught on fire. We were also the most penalized team on pit road in this half.
"All that being said, in the second half already we're gonna be starting way better than we started the first half. We gotta go execute right now. So, I don't really know what the hell you're worried about. But I'm fine, the team's fine. Everybody down here's nodding their head, they're giving a thimb's-up. So, let's go."
It was brilliant and inspiring, and it got Larson's head back into the game.
"Yup," the driver responded. "I'm fine. I'm ready."
Chronicling the list of setbacks
If ever Kyle Larson had a reason to believe he was having the worst race of his life, this was it. Larson made a race-high 197 passes, and it's not because he lapped the field six times. He started at the back and found himself there a ridiculous six more times.
Pit-road follies hit Larson hard in the first half of the race. Back-to-back penalties for removing equipment (Lap 34) and then equipment interference (Lap 102) sent him to the back twice. Next, he had to return to the pits because there was fire coming from the valve feeding the car's fuel cell.
Then, Larson and Ryan Blaney stayed out while others took four tires on Lap 148. Seventeen laps later, Larson paid for it. Though he saved the car after a spin, he dropped from 10th to 30th.  He climbed back into contention at the end of the second stage, then immediately gave up another 10 spots with a second stop under the yellow to make repairs.
Not long afterward came the speech from Cliff Daniels.
By lap 354 of the scheduled 400, Larson took the lead in one of the night's many improbable moments. As so often happens, the last caution in regulation changed everything, this time stymying Larson's momentum.
The race went to multiple overtimes, and Larson came together with Austin Dillon on Lap 405. Dillon's spin collected those two and three others, giving eventual winner Denny Hamlin the lead.
Larson finished ninth, continuing a season of what-could-have-been misses. All things considered, it was a decent night considering all the obstacles.
Like Sportscasting on Facebook. Follow us on Twitter @sportscasting19 and subscribe to our YouTube channel.
RELATED: Kyle Larson Owes Some of His Success to Cliff Daniels' Calm Demeanor as Crew Chief