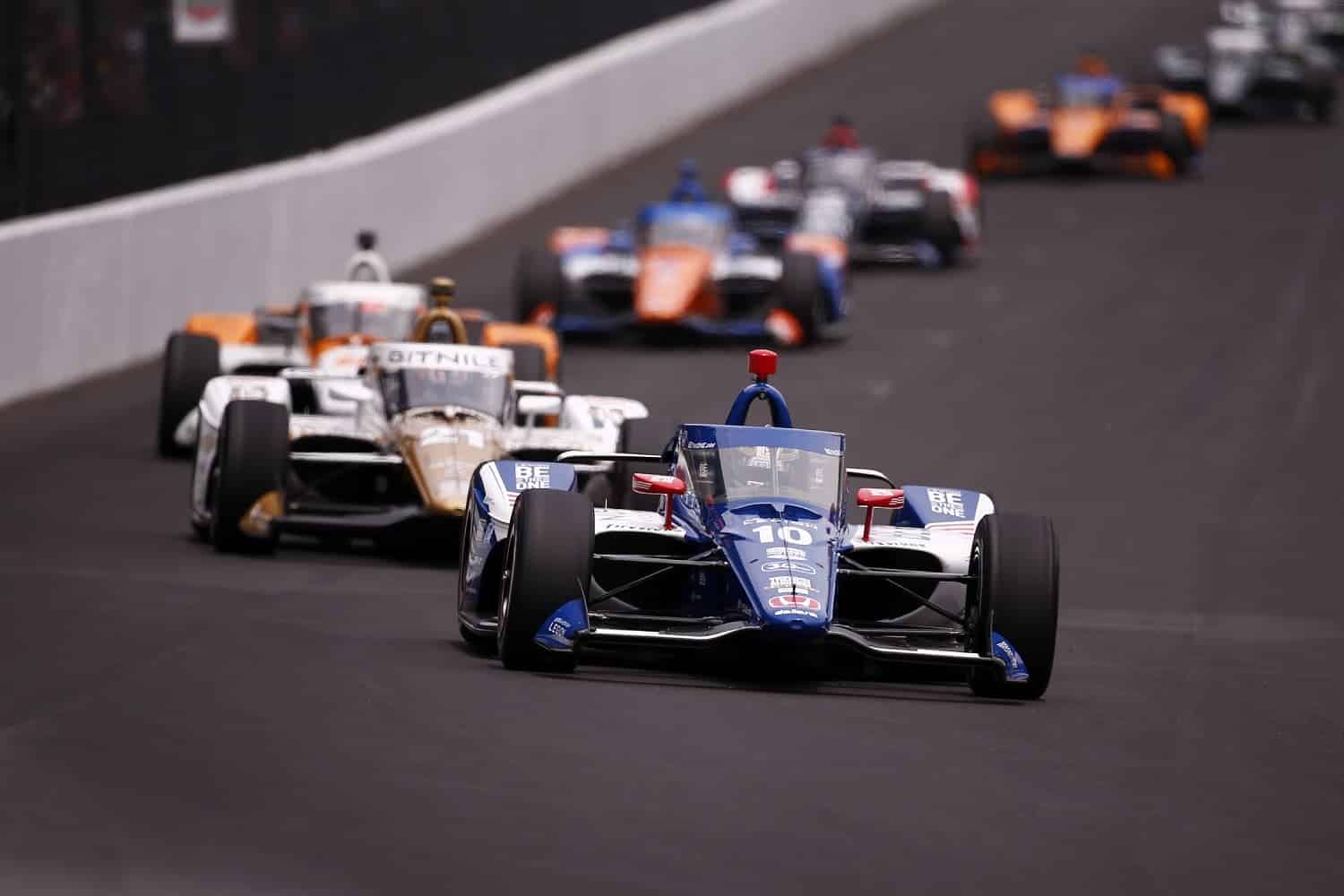 Kyle Larson, Jeff Gordon, and Rick Hendrick Can't Like What They Saw at the Indianapolis 500
The window between the end of the Indianapolis 500 and start of the Coca-Cola 600 is very tight, which will concern Kyle Larson next spring.
Jewel tarnished her national anthem rendition on Sunday with theatrics entirely within her control. Hours later, Kyle Larson, Jeff Gordon, and Rick Hendrick must have walked away from the Indianapolis 500 realizing circumstances out of their control could mess up their 2024 NASCAR Cup Series season.
Larson plans to drive at Indy in 2024 and then fly to Charlotte for the Coca-Cola 600 later that Sunday. What he and the Hendrick Motorsports brain trust saw this weekend may have them wondering what they've gotten themselves into it.
Kyle Larson has a busy year ahead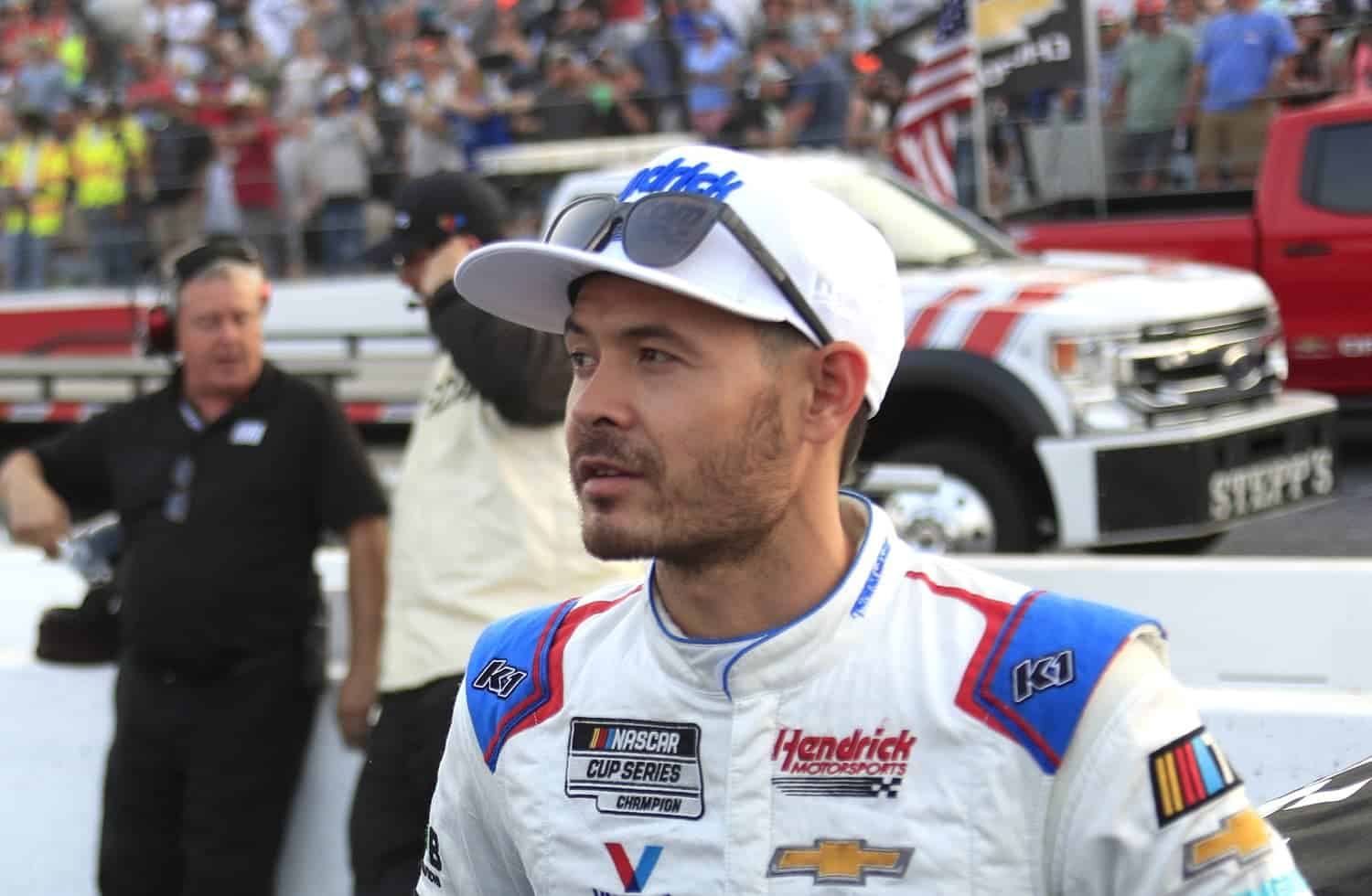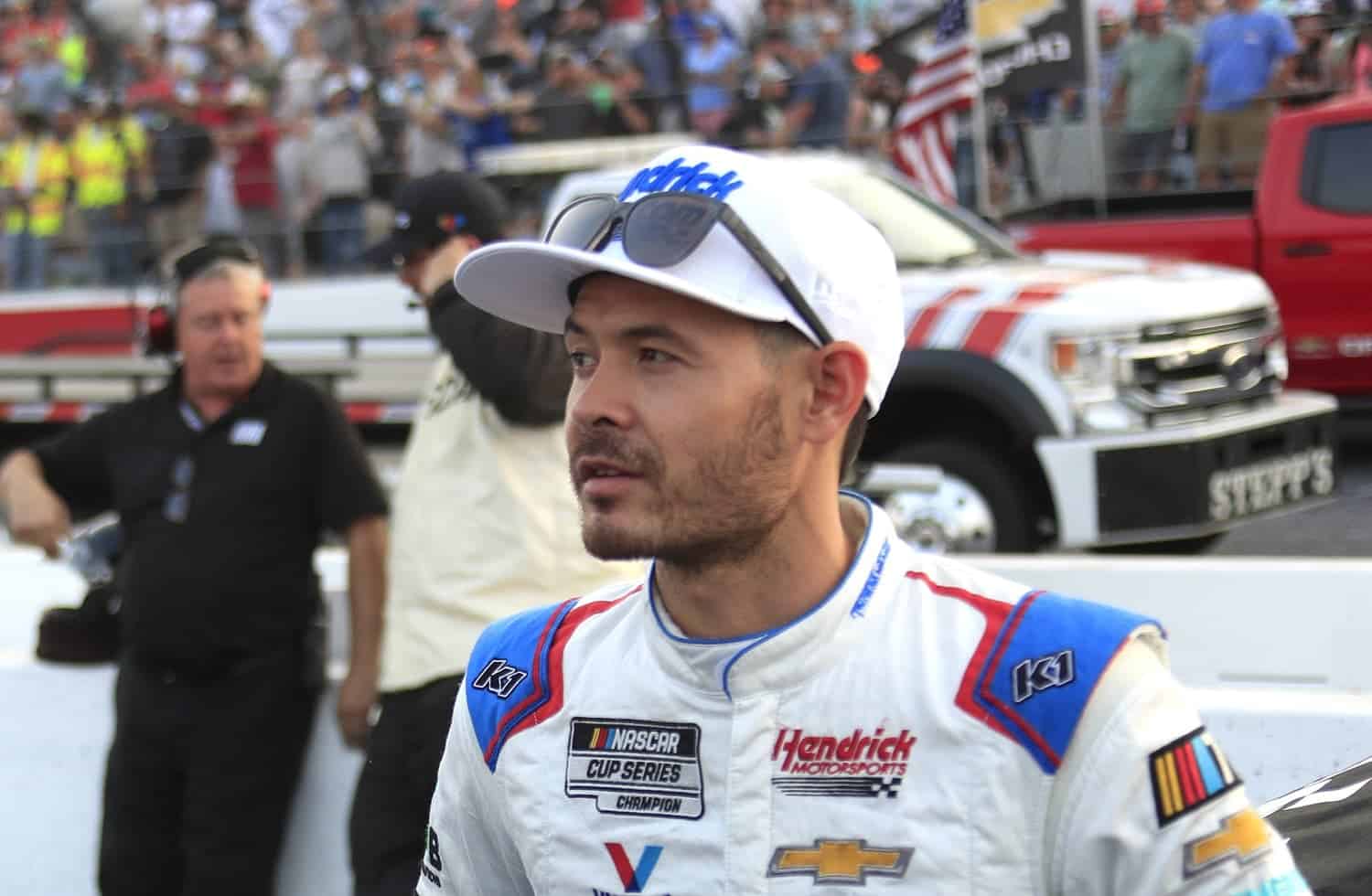 Twice in the past month, Tony Stewart has lavished praise on Kyle Larson as the best driver of his generation and a candidate for the title of best ever, high praise from someone in the top 1% of all previous drivers. Larson has already shown he can win in any car imaginable, and Danica Patrick joined the chorus of experts last week who think the 2021 NASCAR Cup Series champ can win the Indianapolis 500.
However, that's putting the cart before the horsepower. Larson faces a lot of work between now and then, and that's on top of his Hendrick Motorsports obligations. Larson has yet to test in the Arrow McLaren car he'll drive, nor has he been on the simulator.
He'll eventually have to pass rookie testing at Indianapolis Motor Speedway and then find time next May for practice and qualifying at the track. Barring a schedule change, Indy qualifying will fall again on the same weekend as the NASCAR All-Star Race, which Larson just won for the third time.
And then there's the day of the race, and what the Hendrick Motorsports crew saw this weekend has to be a concern.
Rain and/or wrecks could ruin Kyle Larson's plans
The last 15 laps of Sunday's Indianapolis 500 saw three crash cautions, including one that launched a tire over the grandstand and into an adjacent parking lot. The checkered flag came down at 4:14 p.m. ET.
That was followed by a huge celebration for Josef Newgarden and his Team Penske Chevrolet crew, after which the winner had the usual sponsor and media obligations. Keep all that in your mental Rolodex should Kyle Larson pull off the victory in his IndyCar debut.
And then there's the other wildcard: weather. Charlotte experienced rain on Saturday, Sunday, and Monday, throwing the NASCAR schedule completely out of whack. But what happens if it's Indianapolis' turn next year? And what if it's a storm fierce enough to delay the start or suspend the race for 90 minutes or so but not call off the rest of the day?
That could be enough to keep Larson from reaching Charlotte for the start of the Coca-Cola 600. With four stages instead of three, that race awards more points than any of the others on the Cup Series schedule. And if Larson isn't in the car at the start, he cannot score any points.
Hence, the driver and his Hendrick Motorsports team have a lot at stake and a lot to worry about in the next 12 months. Sunday at Indy did not reduce the anxiety.
Tony Stewart's 2001 itinerary shows just how demanding the day will be
One year from now, Kyle Larson expects to wake up in Indianapolis on Sunday and end his day in Charlotte. Long before, those in charge at Arrow McLaren and Hendrick Motorsports will have worked out the logistics, including a decision tree for the circumstances under which Larson might leave Indianapolis early – or not at all.
A Wikipedia page lists an itinerary for Tony Stewart's 2001 Indy/Charlotte double. And though its authenticity is uncertain, the details form a pretty good map for what Larson will endure.
11:15 a.m. ET: Driver introductions at the Indianapolis 500.
Noon: Start of the race.
3:30 p.m.: Indianapolis 500 concludes (Stewart finished sixth).
3:45 p.m.: Stewart boards a helicopter to a local airport.
4:08 p.m.: A private plane carrying Stewart departs for Charlotte.
5:03 p.m.: The plane lands in Charlotte.
5:10 p.m.: Stewart boards a helicopter to Charlotte Motor Speedway.
5:20 p.m. The helicopter lands on the track infield.
5:37 p.m.: Starting command for the Coca-Cola 600.
5:45 p.m.: Start of the race.
10 p.m.: Coca-Cola 600 concludes (Stewart finished third.)
This weekend, the scheduled green flags on Sunday at Indianapolis and Charlotte were 12:45 and 6:21 p.m., respectively, which shaves nine minutes off the margin for error Stewart had in 2001.
Sunday's checkered flag at Indy fell right on schedule relative to the 2001 itinerary. As such, Larson could be cutting it close next spring if he drives the full 200 laps at Indy.
Given the publicity Larson's appearance will generate, don't be surprised if NASCAR discovers an issue with the SAFER barrier right around the scheduled time for the starting command should officials receive word the helicopter is running a few minutes late.
Got a question or observation about racing? Sportscasting's John Moriello does a mailbag column each Friday. Write to him at [email protected].