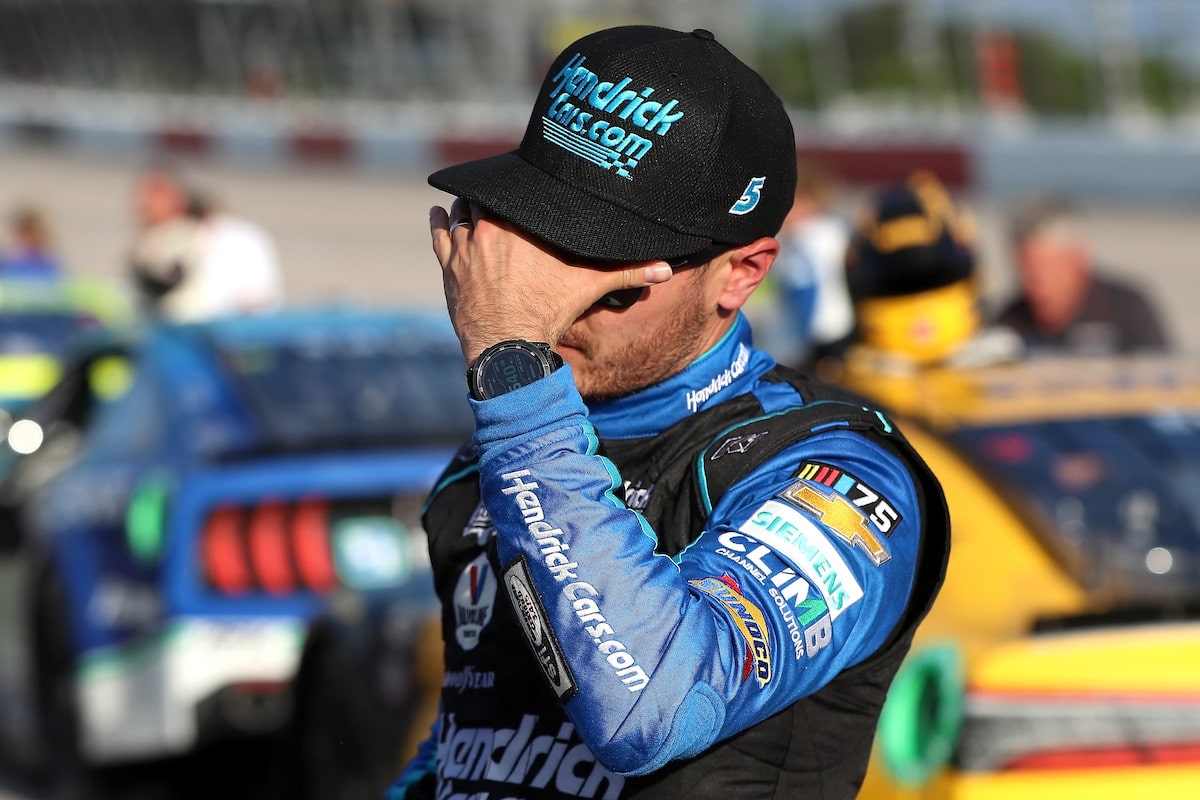 Kyle Larson, Even With Multiple Wins to His Name, Is Officially NASCAR's Unluckiest Driver in 2023
If it wasn't for bad luck, Kyle Larson wouldn't have any luck at all.
Kyle Larson sits 10th in the points standings with one-third of the 2023 NASCAR Cup Series season complete, but he easily leads the series in bad luck through the first 13 points-paying events of the calendar.
Larson could conceivably have 11 wins across the first half of the 26-race regular season. Instead, he has crashed out of twice as many races (four) as he's won (two) and has had seven other races ruined by a wreck or engine failure. Larson also is second in the series with 582 laps led, behind only the total of his Hendrick Motorsports teammate, William Byron (596).
For comparison, only eight drivers led at least 582 laps across the entire 2022 season, and Larson finished with 635. He could surpass that mark as soon as the Coca-Cola 600 at Charlotte Motor Speedway on May 28 —the next points-paying race on the schedule after the exhibition All-Star Race at North Wilkesboro Speedway. on May 21
Larson's average starting position of 8.5 paces the field by nearly an entire spot, with Byron second in that category at 9.4. However, Larson ranks 14th among drivers who have started every race with a 17.1 average finishing position.
That dramatic difference is due to the multitude of issues Larson has encountered on his weekly quest to bring the No. 5 car to Victory Lane.
Larson could have had a dominant start to the season if not for bad luck nearly every week
The Daytona 500 was a fitting precursor for Kyle Larson's season.
He kept his car clean throughout all 200 scheduled laps of the season opener — and even through an overtime restart. The race required a second overtime restart, though. Larson lined up first on the bottom lane with his first career Daytona 500 victory in sight. He moved to the middle lane as the field took the white flag for the final lap when eventual winner Ricky Stenhouse Jr. moved low to block the bottom lane.
Travis Pastrana then spun in Turn 1 and clipped Larson, sending him headfirst into the outside wall.
Engine problems at Auto Club Speedway in Fontana, California, the following week left Larson 15 laps down, and a caution with two laps remaining at Las Vegas Motor Speedway the next week lost him the race after he had led the previous 38 circuits but got shuffled back during pit stops.
He won his first of two pole awards this season and led a race-high 201 laps at Phoenix Raceway in the fourth race of the year. This time, he took the lead through a late-race pit stop after Kevin Harvick had built a large margin and led the previous 36 laps. However, a wreck on the first overtime restart let Byron get back by Larson on the second and final restart and capture his second straight win in the No. 24 car.
Larson was running second with 51 laps to go at Atlanta Motor Speedway the next week when leader Aric Almirola blew a tire and spun directly in front of him.
The sixth race of the year was the first points-paying event Larson did not have a legitimate chance to win. He started 13th and finished 14th at the Circuit of the Americas in Austin, Texas, on March 26.
Larson is still one of only three drivers with multiple wins in 2023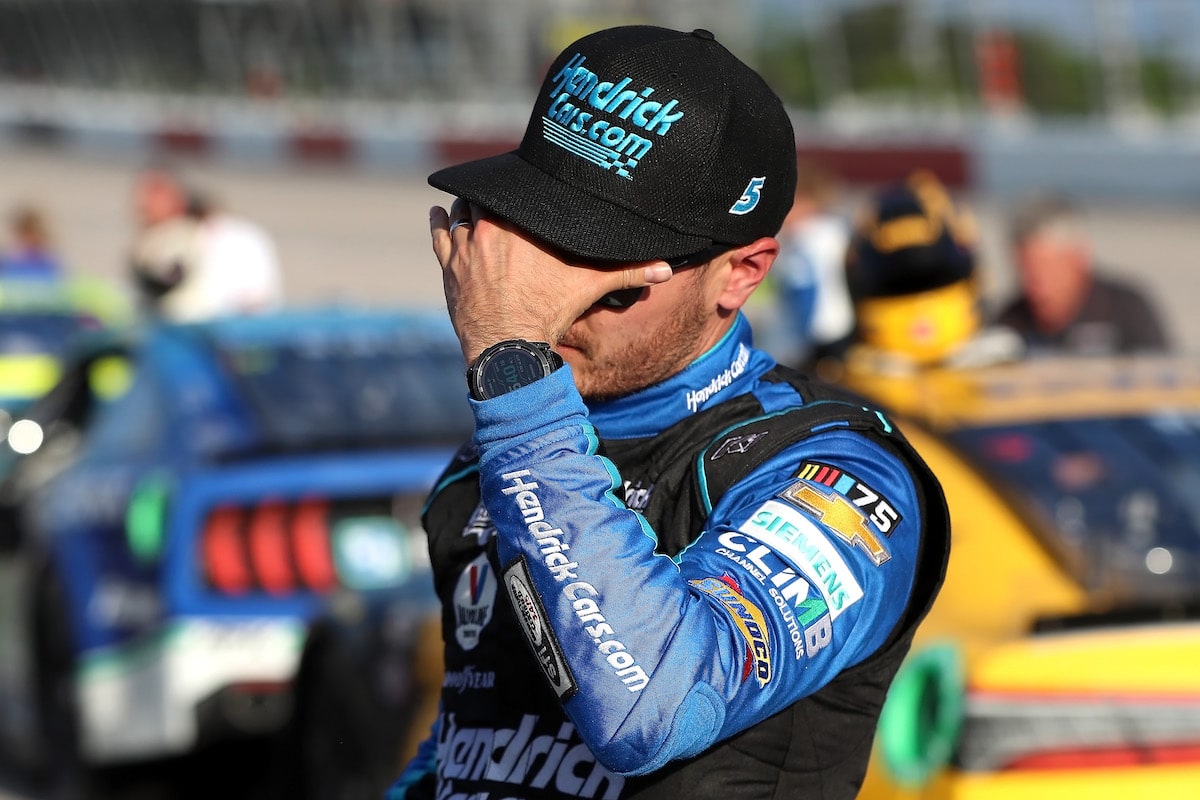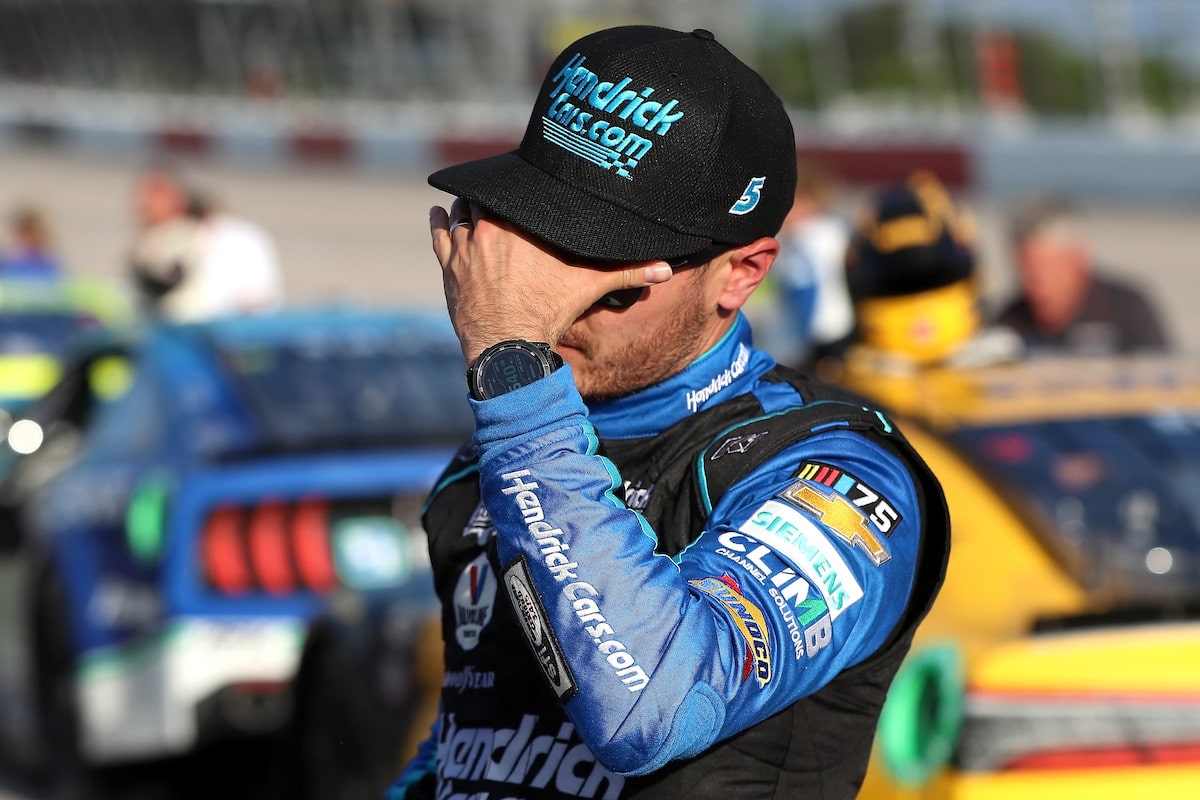 A week later, Kyle Larson snapped his string of bad luck with a win at Richmond Raceway to solidify his playoff spot, and he won the pole award for the Easter Sunday race on the dirt surface at Bristol Motor Speedway.
That event turned sour when he and Ryan Preece tangled early in Stage 3 after a previous incident between the two early in the race while both were running inside the top 10. Larson ultimately finished 35th.
After his first career win at Martinsville Speedway on April 16, Larson wrecked late in the race at Talladega Superspeedway and got collected in an early wreck at Dover Motor Speedway when Ross Chastain turned Brennan Poole early in the event while Larson was running fifth only 81 laps into the race.
Larson nearly won at Kansas Speedway on May 7, but Denny Hamlin turned him into the outside wall on the final lap. Most recently, Chastain squeezed him up into the outside wall in Sunday's race at Darlington Raceway as the two battled for the win.
Larson has been a contender to win nearly every single week this season. His current stats don't stand out among drivers currently in playoff spots, but he is consistently running well enough to challenge his career-best season of 2021 when he won 10 races and the series championship. In fact, only he, Kyle Busch (two), and William Byron (three) have multiple wins this season.
Perhaps a second title is in store if he has used up all his bad luck early in the season.
All stats courtesy of Racing Reference.