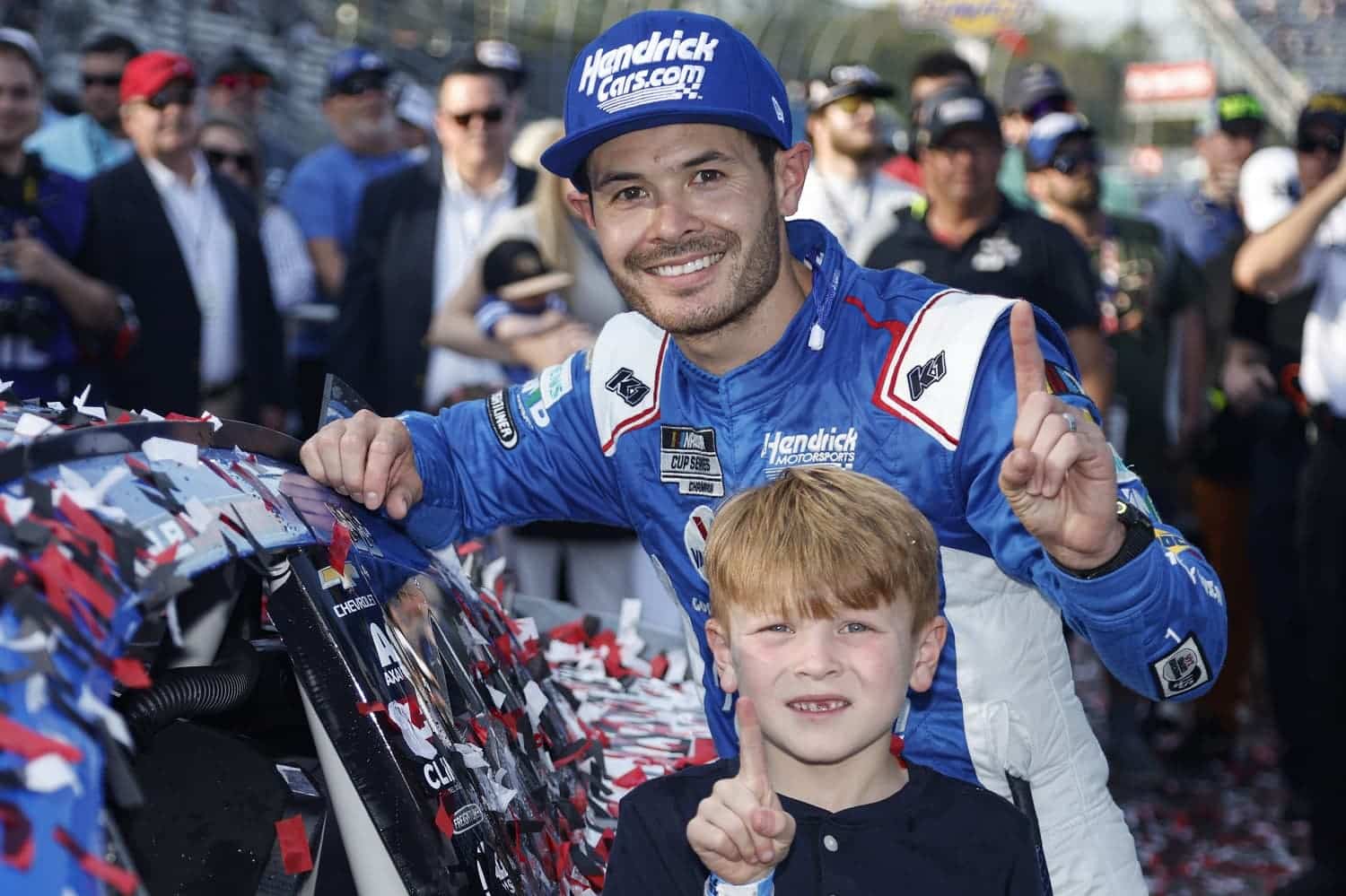 A Racing Guru Reveals Kyle Larson's Breakthrough at Martinsville Was Years in the Making
Chevy consultant Josh Wise admires the way Kyle Larson focused on improving his performance at his weakest track.
Kyle Larson's victory on Sunday at Martinsville resulted from two key strategies. Crew chief Cliff Daniels orchestrated one late in the race with his decision on tires. The other was six years in the making on the part of the best driver in the NASCAR Cup Series.
The elements came together for the 2021 series champion's second victory of the season and 21st of his career.
Kyle Larson's crew chief nailed the late decision at Martinsville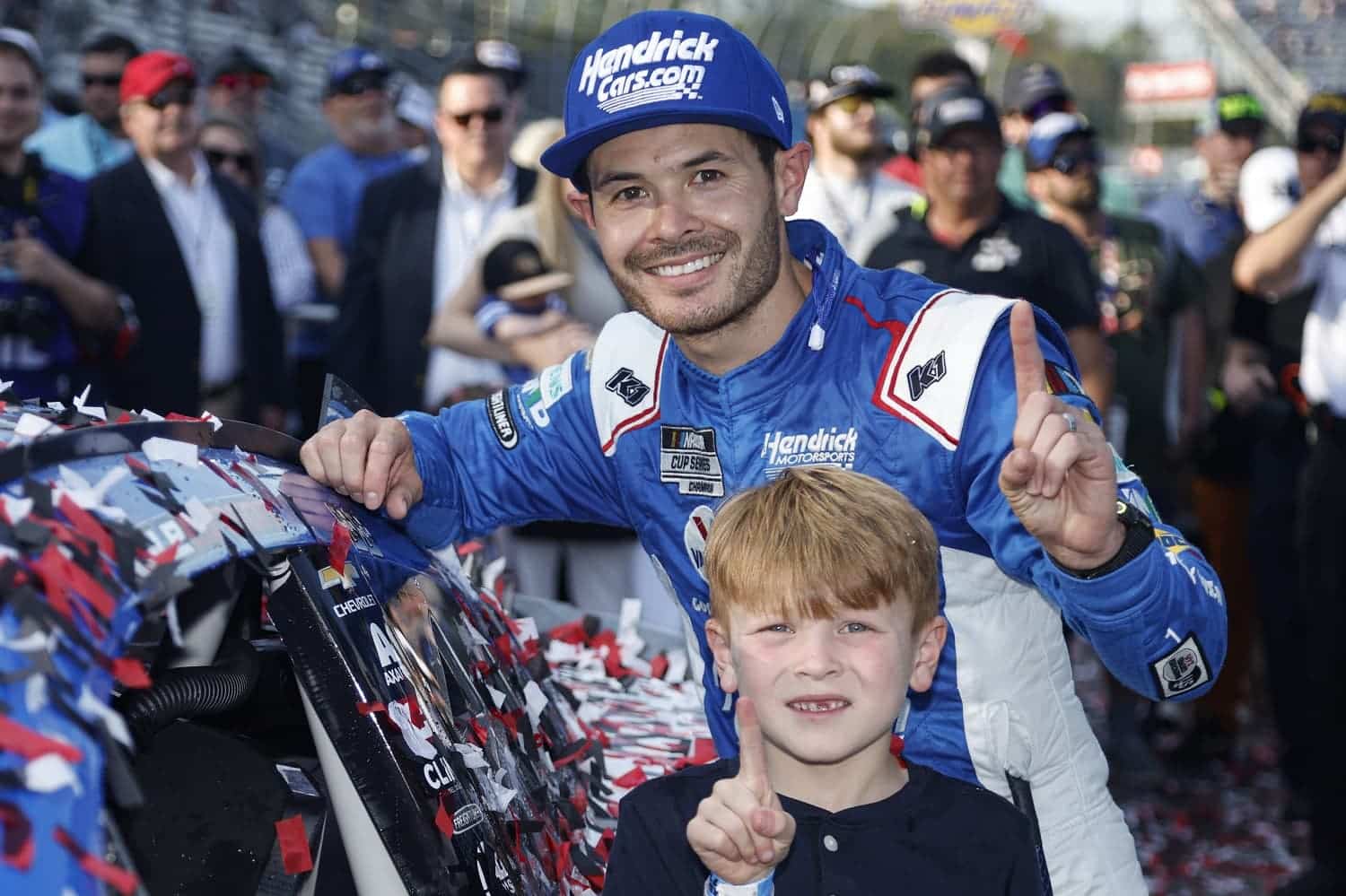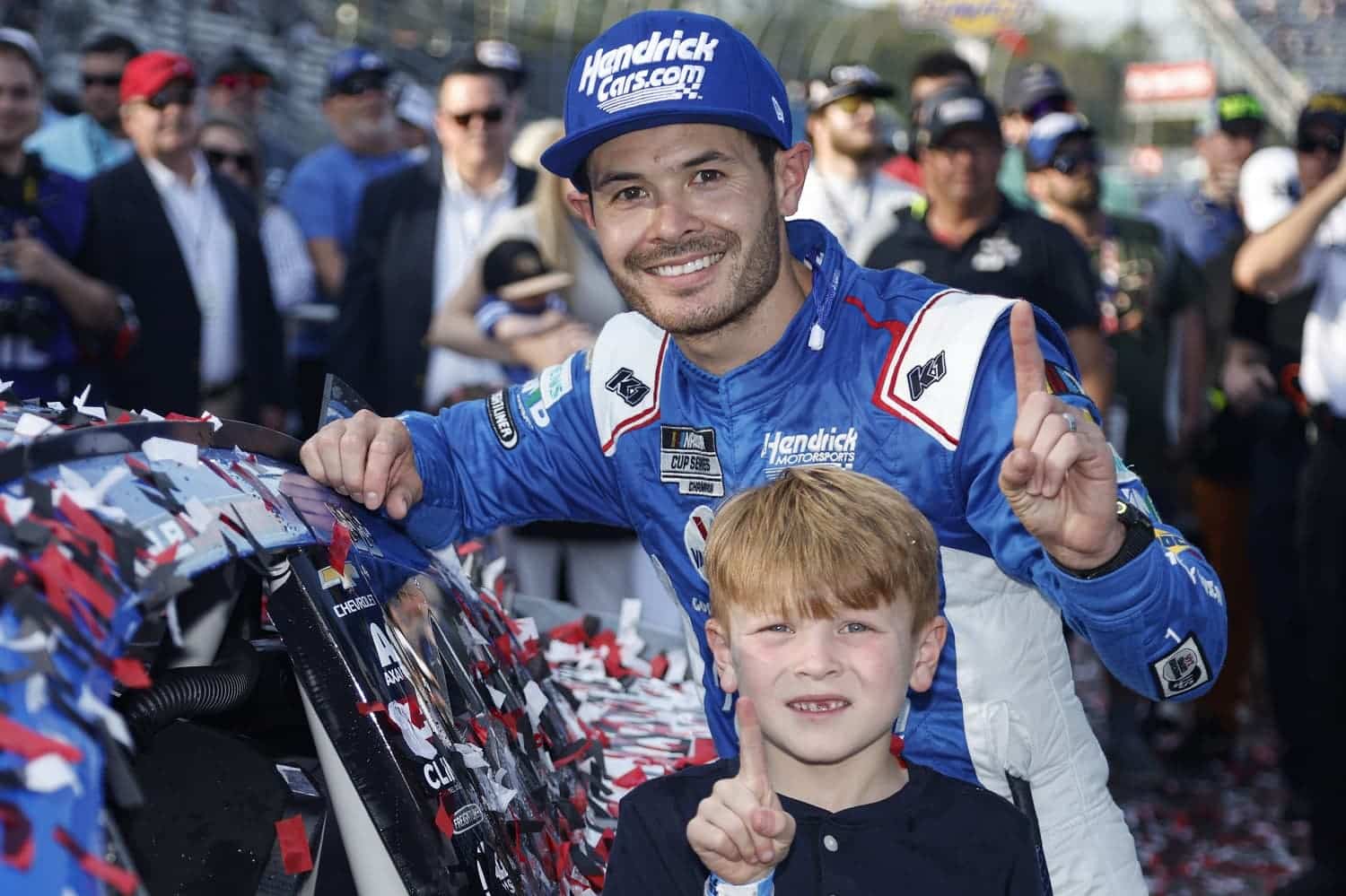 NASCAR continues to struggle with its Next Gen car on short tracks, as passing cars on a similar tire schedule remains problematic. It contributed to the first two-thirds of Sunday's Cup Series race at Martinsville again being less than captivating.
The tide turned on Lap 302 when Anthony Alfredo's car lost a tire on the frontstretch, and the leaders landed on varying pit strategies. Denny Hamlin, Kevin Harvick, and Tyler Reddick were among key players who'd already pitted in the preceding 15 laps, taking them out of sequence with those who took advantage of the caution.
The final caution came out on Lap 344, and Joey Logano stayed out to grab the lead while most of the others near the front came in. Kyle Larson came out of his stall first with two new tires instead of four on a call by crew chief Cliff Daniels, and the green flag waved with 46 laps to go.
It quickly became apparent that two new tires were enough. Larson passed Logano on Lap 371, and that was all she wrote as the driver of the No. 5 Chevy earned his first Martinsville grandfather clock.
Martinsville had been a source of frustration for Kyle Larson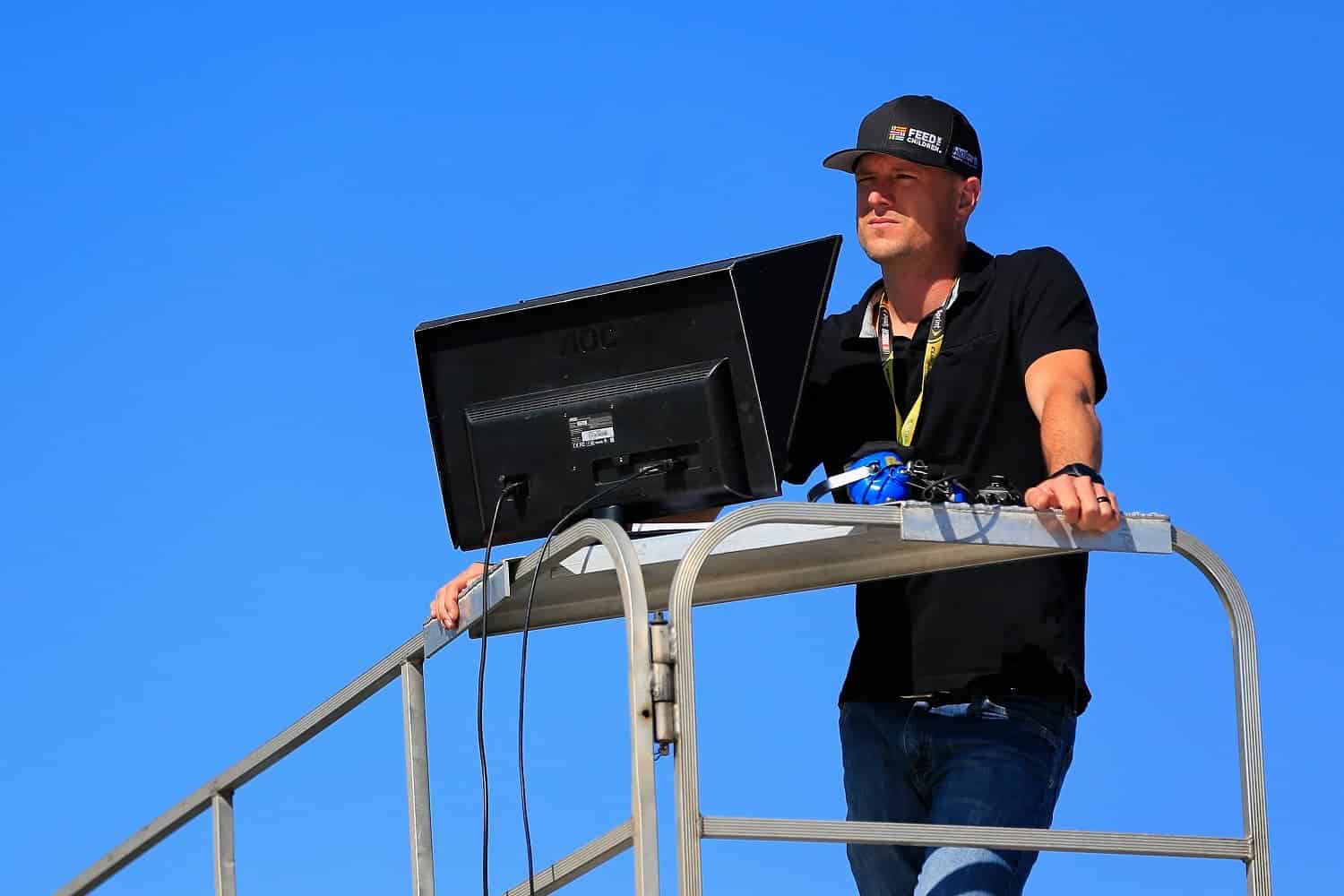 Kyle Larson's reputation is that of a competitor who can drive just about anything. However, there's no such thing as a one-size-fits-all style when it comes to the large variety of NASCAR tracks. Martinsville flustered Larson from the start of his Cup Series career in 2013. He arrived last week with just four top-10 results in 16 starts.
"This place has been so tough on me. It just does not suit my driving style at all," Larson explained. "I like to charge the center. I like to roll momentum, and that's just not what this place is like. Thanks to Cliff Daniels and everybody for making me feel like I know what I'm doing sometimes around here. I just can't believe it."
Signs of a breakthrough started showing up recently at the track where Hendrick Motorsports drivers have won more races than any team. He was fifth in the 2021 spring race and second last fall to Christopher Bell in the race that set the field for the Championship 4 after Larson had already been eliminated from the playoffs.
Josh Wise says the victory was six years in the making
Josh Wise, 40, drove in the NASCAR Cup Series from 2011-16, meaning he raced for a time against Kyle Larson. Since retiring, the 2005 USAC national midget champion and 2006 USAC national sprint car champion has become a respected driver performance manager for several of the Chevy teams.
He began formally working with Larson in 2017. By that time, the future NASCAR superstar had finished 14th or worse – often much worse – in five of his six stabs at Martinsville.
After watching Larson triumph on Sunday for his second win of the season, Wise tweeted out a story:
"One year ago this week I was on the phone with KL," Wise began. "He'd just finished practice at Martinsville and didn't feel great about what he had. He was on his way home to try to run some iracing and test some techniques we were seeing in the data.
"The next day, when we spoke, he had run over 500 laps on iRacing, and had cut snips of his data and had a game plan.
"Since 2017 I've watched him push himself to learn at a track that he hasn't felt comfortable at (one of few). The most notable part of that, is it has remained the track that he's put the most work into.
"Seeing KL win today is probably one of the coolest wins that I've had a small piece in. Watching one of the greats push himself for years, and finally get the reward that he's earned – pretty sweet. Congrats @KyleLarsonRacin !!!"
With a win in the bag, Larson should be a holy terror at The Paperclip for years to come, regardless of tire strategy.
Got a question or observation about racing? Sportscasting's John Moriello does a mailbag column each Friday. Write to him at [email protected]