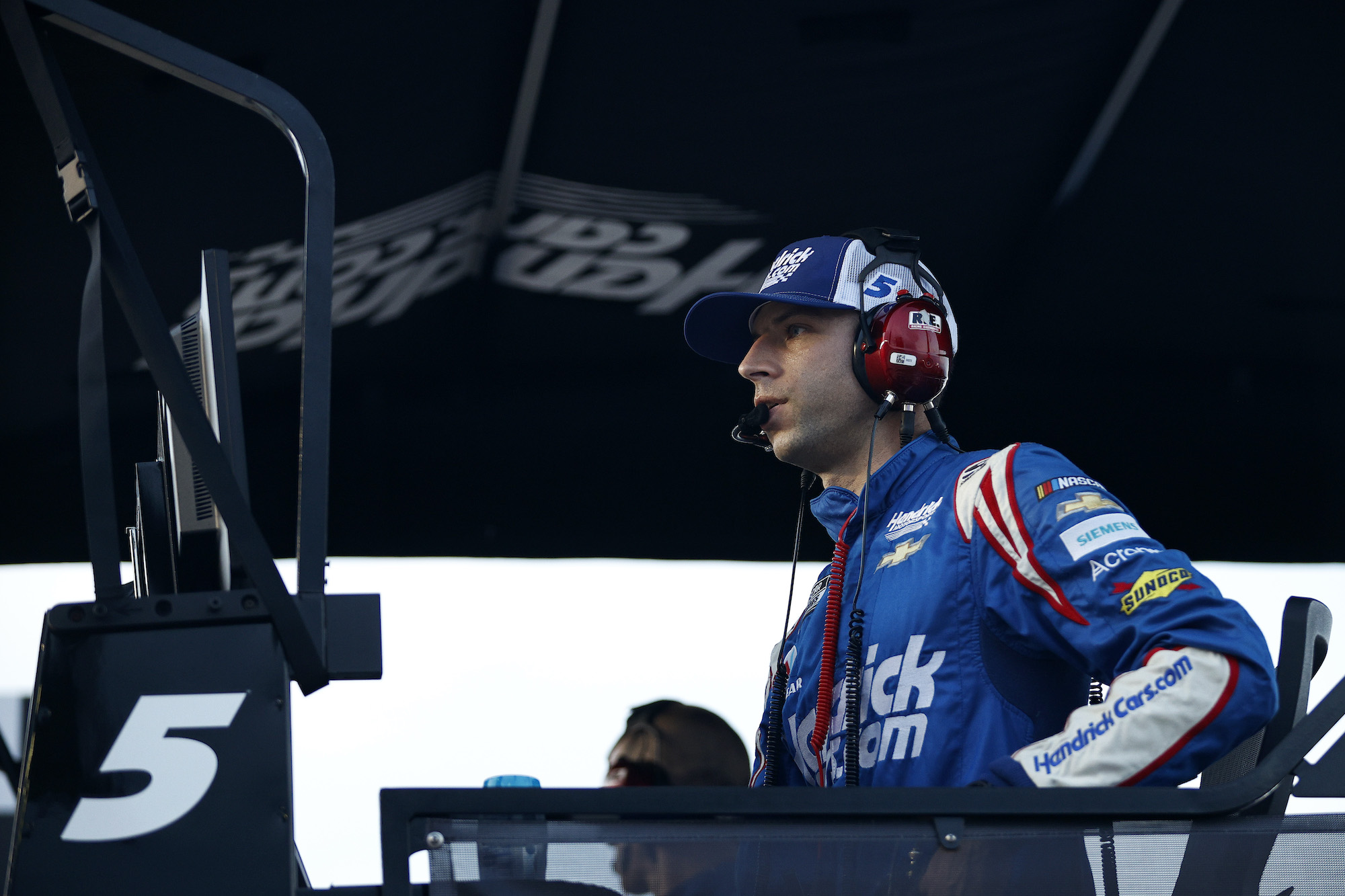 Kyle Larson's Crew Chief Cliff Daniels Goes on Rant About Loose Wheels and Accuses NASCAR of Providing Inadequate Equipment and Dispensing Nonsensical Penalties That Make Situation More Dangerous: 'NASCAR Needs to Step Up'
Kyle Larson's crew chief Cliff Daniels appeared on SiriusXM NASCAR Radio and didn't hold back, accusing NASCAR of providing teams with inadequate equipment.
Kyle Larson won 10 races and the NASCAR Cup Series championship last year. Crew chief Cliff Daniels played a large role in that success. This week Daniels appeared on SiriusXM NASCAR Radio, talked about the season, which has included one win, and went off on a rant when asked about loose wheels.
In talking about the recurring problem on the Next Gen car that has plagued multiple teams early in the season, the crew chief first blamed NASCAR for providing the teams with inadequate equipment and then said officials only make the situation worse when they dispense nonsensical punishment that makes an already dangerous situation even worse.
Multiple teams have lost wheels and been penalized to start 2022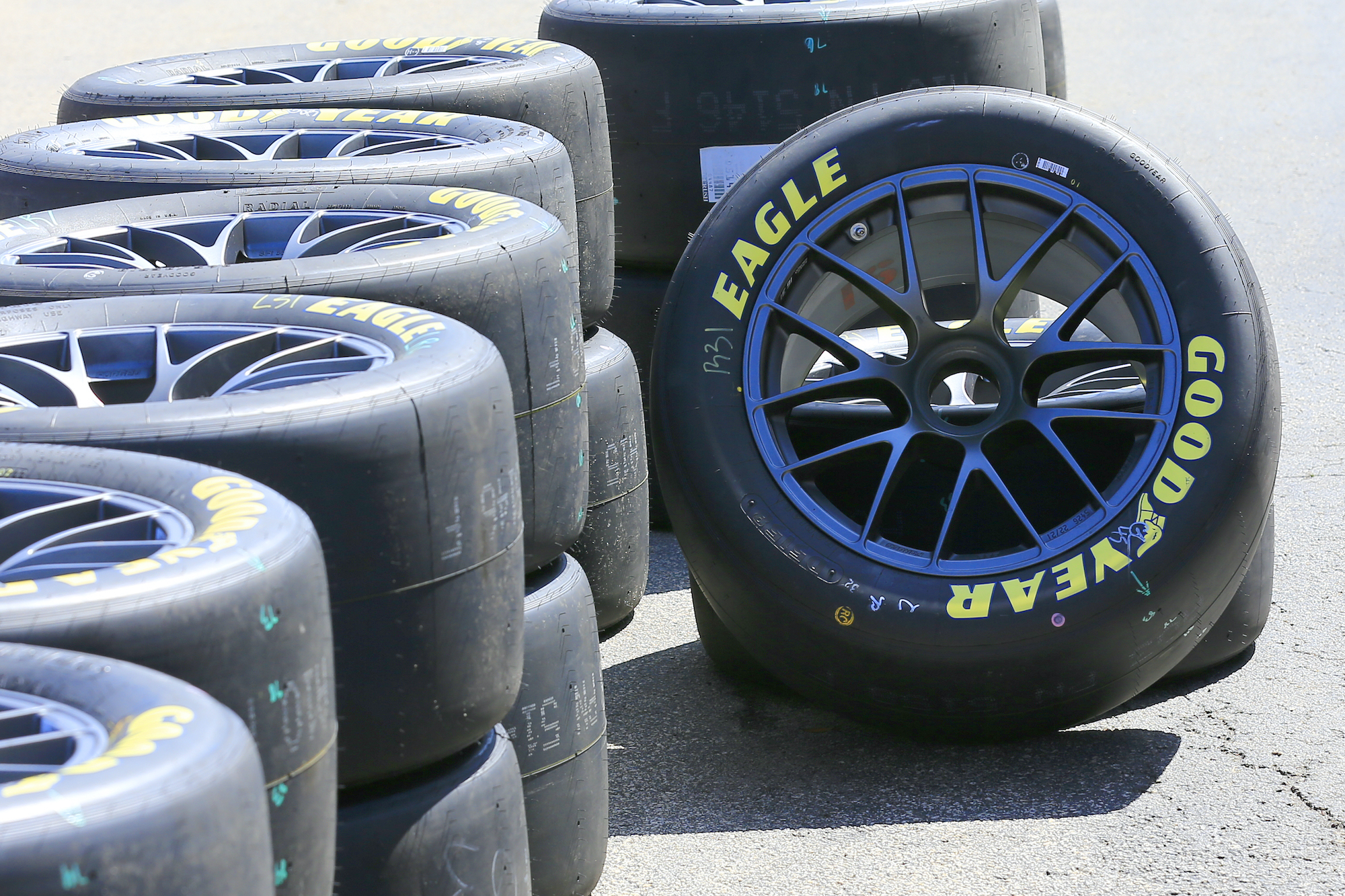 It's happened in multiple races this season with the Next Gen car, and has affected the teams of Bubba Wallace, Corey LaJoie, and Justin Haley. During the race, the team doesn't properly secure the single lug nut, then loses a wheel that dangerously bounces down the track before finally coming to a rest. 
Several days later, NASCAR releases its penalty report and it shows the standard penalty for the infraction is a four-race suspension of the crew chief and two team members.
Cliff Daniels doesn't sugarcoat thoughts and blames NASCAR for providing teams with inadequate equipment
Last week at Circuit of the Americas, Bubba Wallace was the latest team to lose a wheel and have its three team members receive a four-race suspension. 
This week, Kyle Larson's crew chief Cliff Daniels visited with SiriusXM NASCAR Radio and was asked about the loose wheel issues and if it was a human-error problem, as some have suggested. Daniels didn't hold back.
"I hate that I'm going to have to say it but it's the truth, the razor-thin line that we're on right now from having a fast pit stop and having a potential issue is smaller than it has ever been," Daniels began. "And believe it or not, there is more complexity and nuance in the single-lug pit stop than there was in the five-lug pit stop. And I know that's really hard to believe, but a lot of it does boil down to limitations that we have with the current pit gun. 
"A few things that I'm going to say are inadequate with the safety mechanisms that are supposed to keep the wheel nut from falling off that I don't believe you can blame the teams, and the tire changers, the pit performers every single time for what we've seen this year. I would say that NASCAR needs to step up, and NASCAR needs to improve the pit guns. NASCAR needs to improve the stuff that we're using."
Daniels says nonsensical penalties make situation even more dangerous
The inadequate pit gun equipment Daniels brings up is alarming enough. Unfortunately, he said NASCAR is making the already-dangerous situation even worse with its enforcement of the penalties. 
"And the other thing that is really kind of mind-blowing is the penalties that they give out," he said. "It was already very very difficult to do for a pit stop and we have really handpicked guys that have been brought up through our systems that are so trained, and we're trying to make them experts in their area. 
"If something fails or something doesn't go according to plan, and a wheel, heaven forbid, comes off, which we all agree is a massive safety issue, we're then going to make it an even bigger safety issue the next time that team comes to the track because we're going to suspend two of those guys for four weeks that are the best experts that that team has at the time to put on their car. So we're going to go ahead and put them on the sidelines for four weeks and we're going to bring in two guys that are less experienced to go pit the car and do the same thing. So that in itself just doesn't make sense."
Daniels concluded saying it's frustrating for the teams because they know what they are dealing with as far as limitations with the parts and the pieces and hoped his remarks might spur on NASCAR to work with the teams to take a deep-dive look and fix it.
It's a frightening situation and, if Daniels is correct, which there is no reason to believe he's not, NASCAR should address soon before another wheel gets loose and injures, or even worse, kills someone.  
Like Sportscasting on Facebook. Follow us on Twitter @sportscasting19.