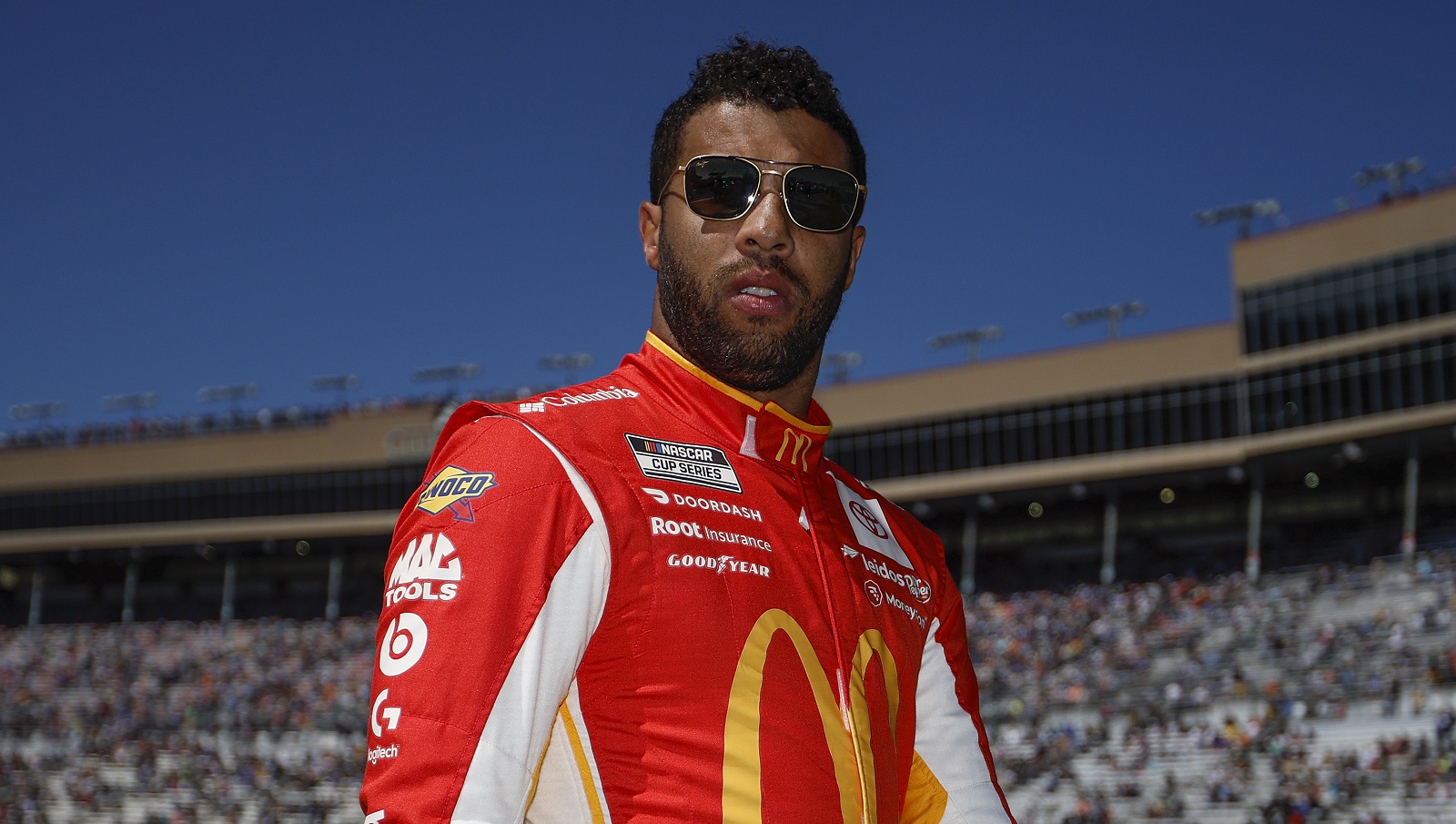 Bubba Wallace's Impending Return to Talladega Just Got a Little Less Triumphant
NASCAR hit Bubba Wallace's 23XI Racing team with suspensions that will continue through next month's Talladega race.
Lather, rinse, repeat. NASCAR's never-ending problem with wheels continued Sunday at Circuit of the Americas, and now it's Bubba Wallace and his team headed to the woodshed.
The No. 23 Toyota team at 23XI Racing has been hit with a trio of four-race suspensions that will take on added significance because the penalty will extend to action at the site of Wallace's biggest moment as a Cup Series driver.
NASCAR hits Bubba Wallace's team with the standard penalty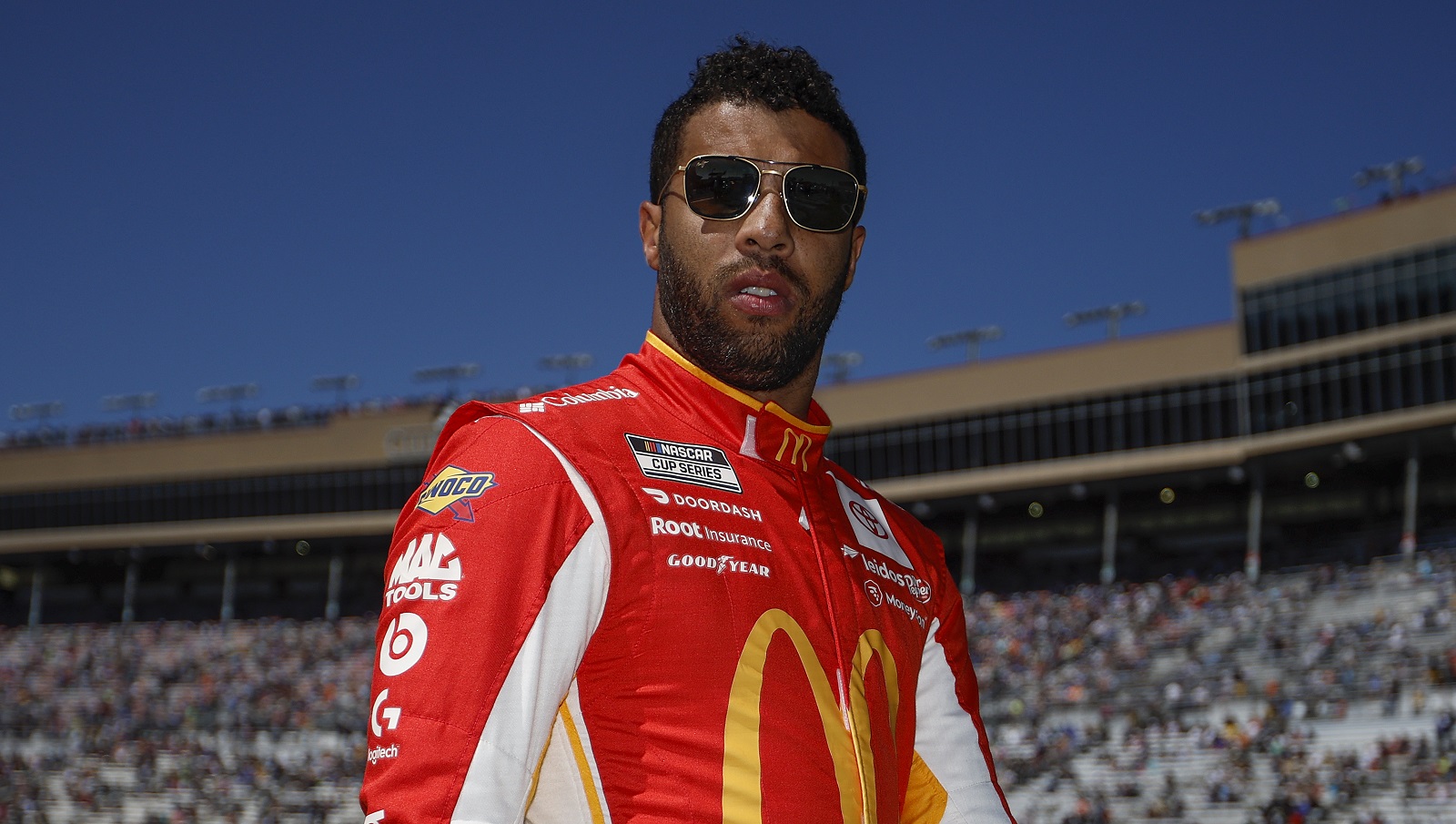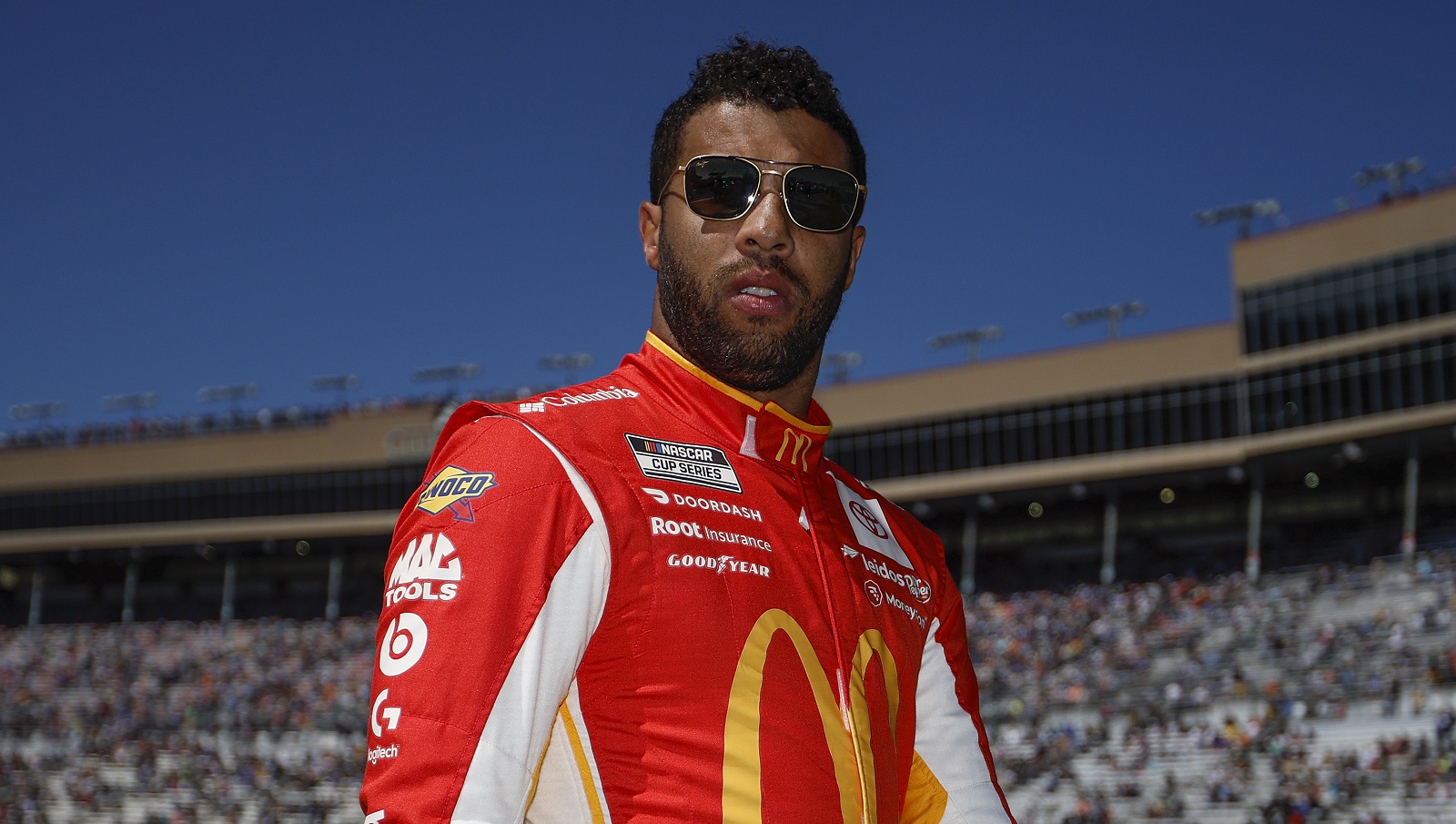 NASCAR announced Tuesday it has suspended crew chief Bootie Barker and two members of the pit crew for four races after Bubba Wallace's No. 23 Toyota lost a wheel during Sunday's Cup Series road race at Circuit of the Americas. The team responded with an announcement that 23XI Racing performance director Dave Rogers will assume the role of temporary crew chief.
The crew members are jackman Caleb Dirks and rear tire changer Adam Riley, and the suspensions kick in this weekend following the decision by Michael Jordan's second-year 23XI team not to appeal the ruling.
The violation falls under Section 10.5.2.6 of the NASCAR rules governing the loss or separation of an improperly installed tire/wheel. NASCAR threw a caution on Lap 45 of Sunday's race when the left rear wheel dislodged and rolled over an infield guardrail and into a chain-link fence.
The NASCAR penalty will make the return to Talladega a little less triumphant
There is never a good time to lose a crew chief, and it's a little bit worse for Bubba Wallace on a couple of fronts as he seeks to shake off a less-than-impressive start to the season. Since just missing a victory at the season-opening Daytona 500, Wallace has fared better than 19th just once, finishing 13th at Atlanta. He is 20th in points.
Wallace does his best work on superspeedways like Daytona and quasi-superspeedways like Atlanta, but the next three races are on the short tracks at Richmond, Martinsville, and Bristol. With those next tracks all three-quarters of a mile or shorter, crew chiefs are entrusted with split-second decisions for their drivers while keeping an eye on what the competition is doing.
Fortunately, pinch-hitter crew chief Dave Rodgers is no novice. He won 18 times atop the pit box for Kyle Busch, Denny Hamlin, and Carl Edwards from 2010-16. He last worked overseeing Daniel Suarez's car for six races in 2018.
The fourth race in the penalty is on the big track at Talladega, where Wallace would typically be considered one of the favorites. That's the track where he won last fall in the rain-shortened playoff race. That marked just the second time in Cup Series history that a Black driver triumphed.
The single-lug nut wheel has been a season-long problem
Bubba Wallace is not the first driver this season to have his day foiled by losing a wheel. The introduction of the Next Gen car has meant bigger tires mounted with a single, central lug nut instead of the standard five. The transition has not gone smoothly.
Through the first six races of the season, five teams have suffered loose wheels. The teams of Corey LaJoie, Kaz Grala, Justin Haley, and Todd Gilliland have all gone through the same process: midrace mishap, quick investigation, quick suspensions.
Kaulig Racing (Haley) and Front Row Motorsports (Gilliland) lost appeals afterward, and 23XI Racing saw the writing on the wall in deciding not to appeal.
The severity of the penalty reflects NASCAR's concern over the potential danger of a car striking a loose tire and launching it toward fans in the infield or grandstand.
Like Sportscasting on Facebook. Follow us on Twitter @sportscasting19.