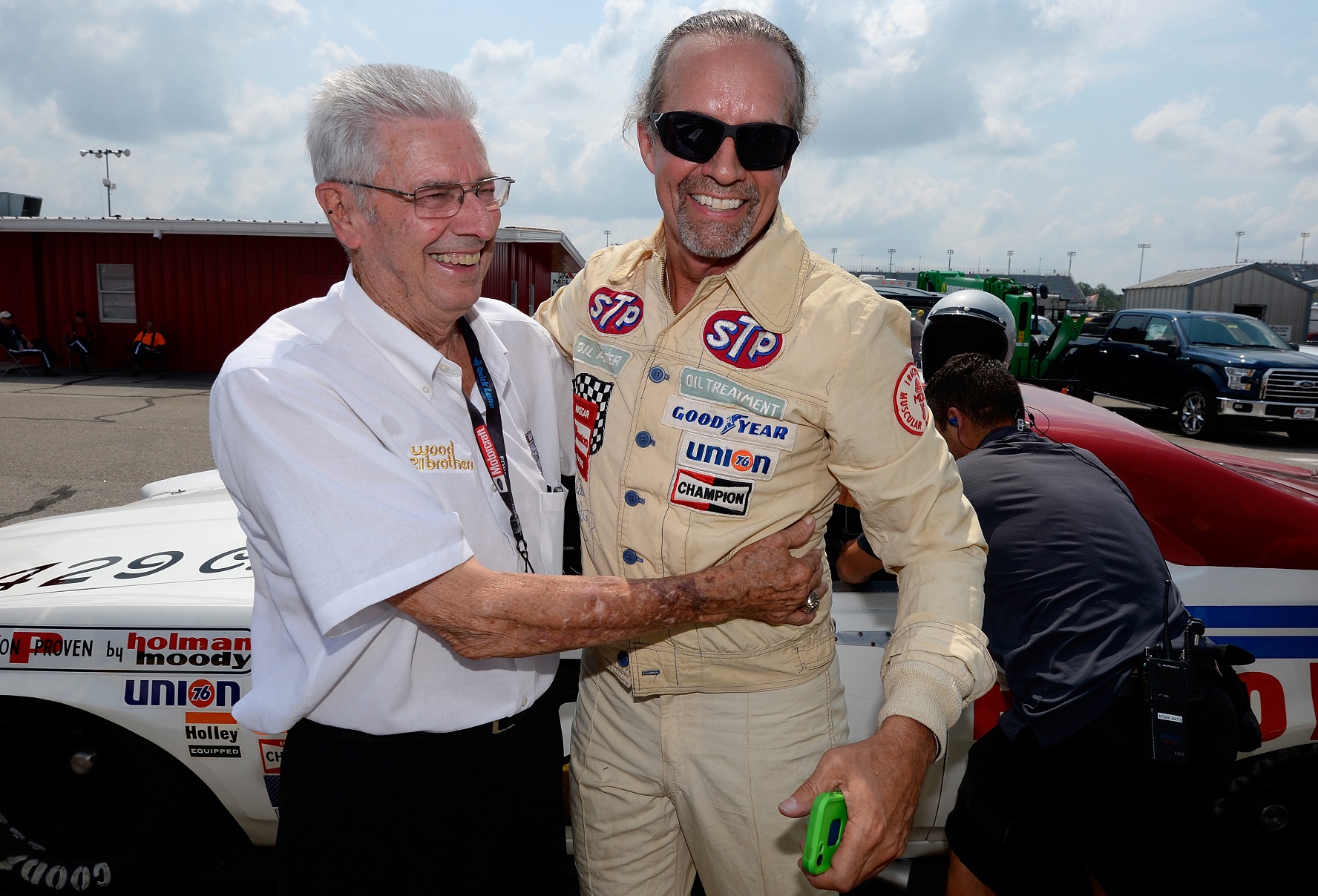 Kyle Petty's First NASCAR Win Brought Together 2 Racing Dynasties
Kyle Petty, from the third generation of a legendary racing family, won his first NASCAR Cup Series race with the Wood Brothers, pioneers in the sport.
Whether it's father-and-son teams like Dale Earnhardt and Junior or brothers like Michael and Darrell Waltrip, families run deep in motorsports, particularly in the NASCAR Cup Series. Kyle Petty knows that so well. As fortuitous as the moment was, his breakthrough moment in racing was a high point for two family dynasties.
Kyle Petty was following in huge footsteps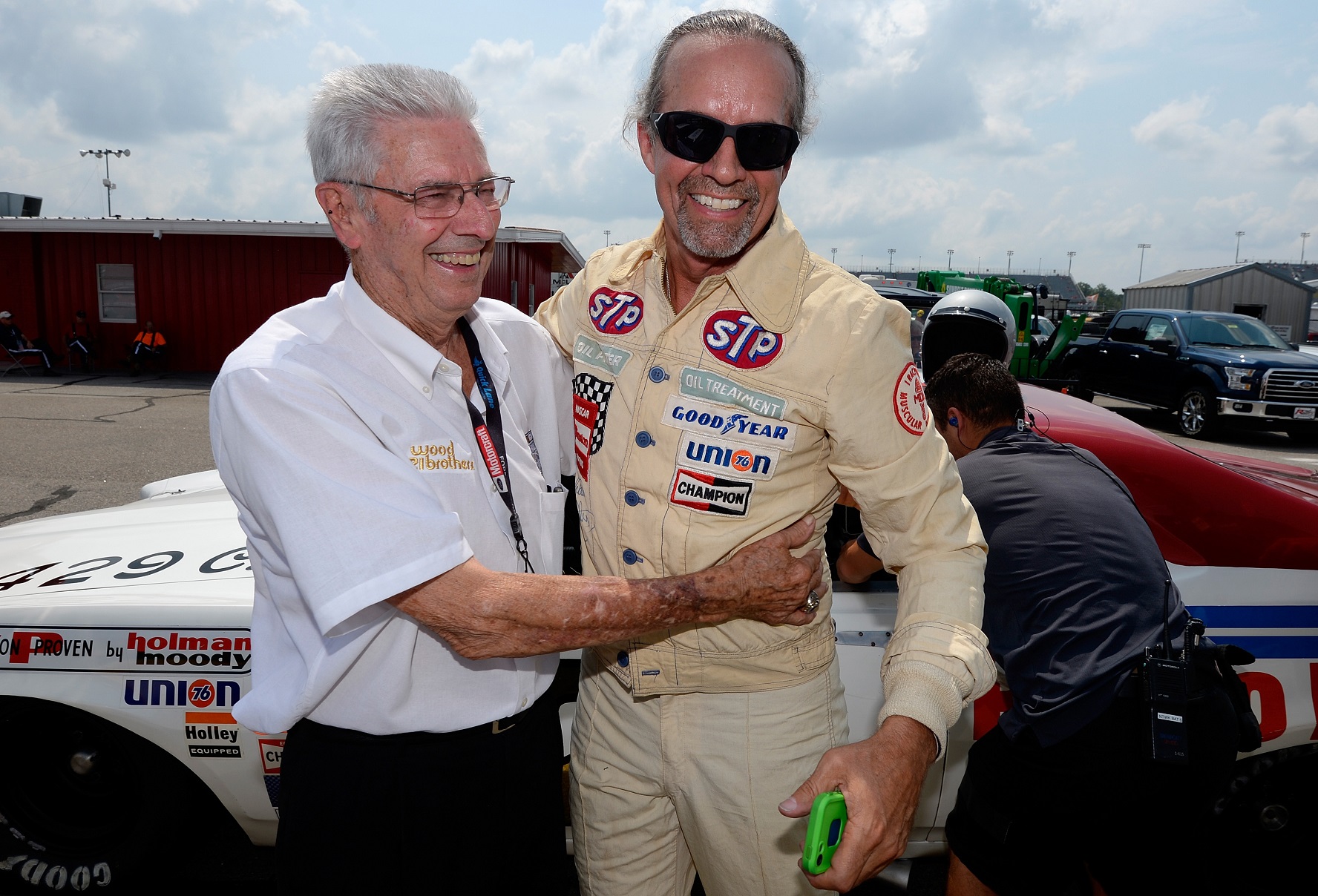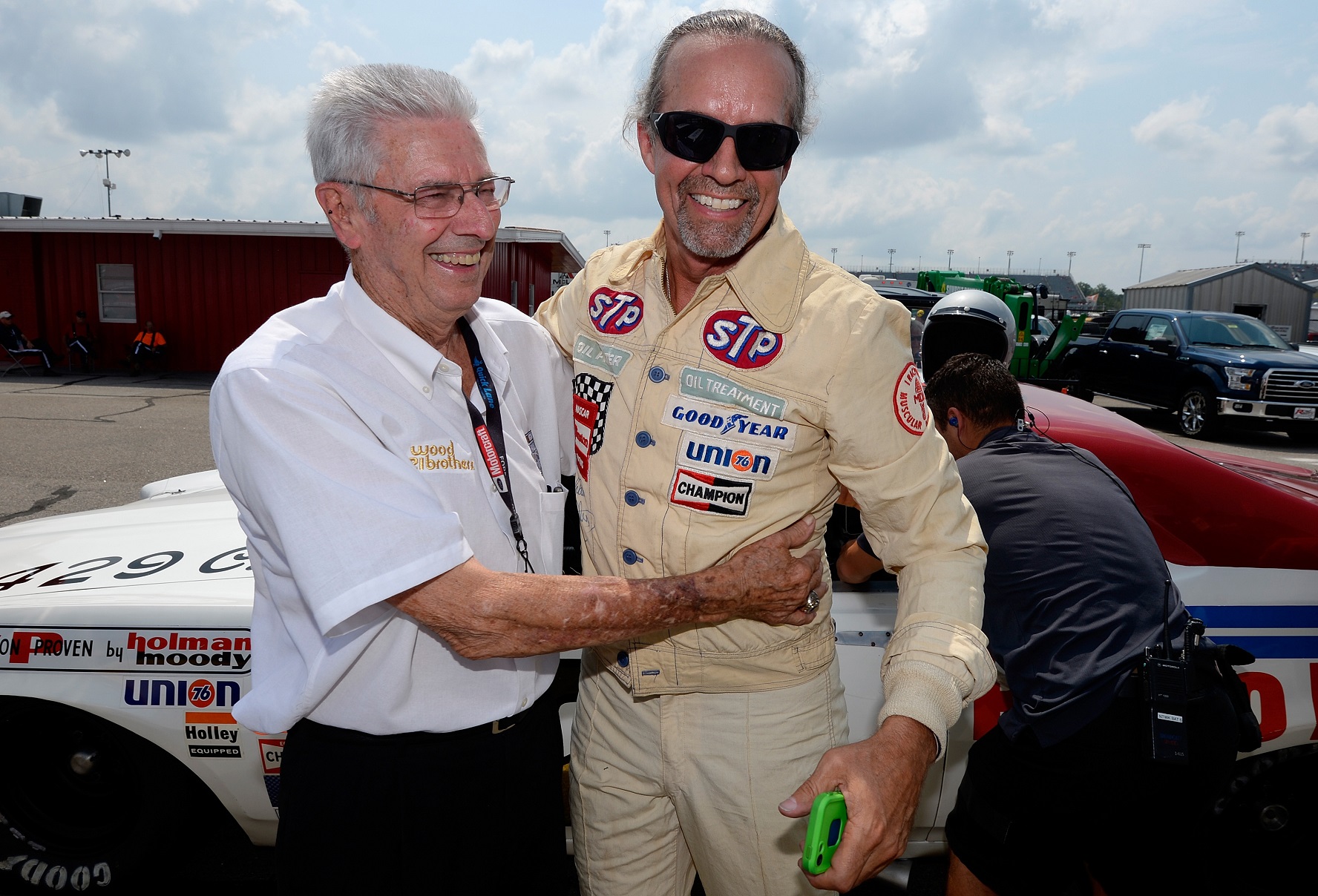 The Petty name was already huge in the NASCAR Sprint Series well before Kyle Petty strapped himself inside his father's No. 42 Dodge.
Lee Petty was a NASCAR pioneer. Aside from being an accomplished driver whose achievements included a victory at the inaugural Daytona 500 in 1959, he launched Petty Enterprises and built it into the sport's most successful team. All but two of son Richard Petty's 200 victories on the main NASCAR circuit came out of that garage.
Richard Petty seven NASCAR Cup season championships match the record of Dale Earnhardt and Jimmie Johnson. Son Kyle Petty followed him into racing and won on the ARCA circuit at Daytona in his debut at the age of 18. He made his first Cup Series start at Talladega in 1979 and drove for 30 seasons.
Kyle's son, Adam Petty, announced the arrival of a fourth generation of the family dynasty but died during a crash in a practice session at New Hampshire International Speedway in 2000.
A Petty joined forces with the Wood Brothers
Kyle Petty drove almost exclusively for Petty Enterprises through 1984, but he had little to show for it. In 140 starts, he earned four top-five results and 25 other finishes in the top 10.
With a 7-Eleven sponsorship in his pocket, Petty left the family operation for Wood Brothers, where he enjoyed his greatest success to date: Two victories and 46 other top-10s from 1985-88.
Wood Brothers is another of the old-school teams responsible for building NASCAR into what it is today. Glen and Leonard Wood began fielding cars in 1950 in an affiliation with Ford that remains intact after more than seven decades. Their cars have taken the checkered flag in 99 NASCAR Cup Series races, and David Pearson's 43 victories made Wood Brothers one of the most formidable outfits of the 1970s.
Kyle Petty's first NASCAR win united two dynasties
Richard Petty won eight NASCAR Cup Series races in a 30-year career, but the first triumph made him one of the many drivers over the years who broke through while representing the Wood Brothers. Two huge family names scoring success in collaboration with one another is almost akin to the Lakers and Celtics winning an NBA championship together.
The circumstances of the Feb. 23, 1986, race at Richmond Raceway made it all the more memorable. For starters, grandfather Lee Petty won twice there in the 1950s, and father Richard Petty was victorious six straight times and 13 overall there.
The Miller High Life 400 was coming up on lap 397, and Kyle Petty was in line for a fifth-place finish when the unthinkable happened. Dale Earnhardt clipped leader Darrell Waltrip's car and nudged him into the guard rail in a turn. Third- and fourth-place drivers Joe Ruttman and Geoff Bodine added to the wreck, and two lapped drivers also joined in. Had anyone else come along at that instant, the track might have been blocked.
A red flag would have made for a different finish. However, Petty was able to squeeze by. With so many wrecked cars on the track and so few laps remaining, it quickly became apparent that the race would end under the caution flag.
"I was running really slow until I got by the wreck, then went back up the gears to take the yellow," Petty told Autoweek. "That's when Eddie (Wood, the crew chief) came on the radio and said he thought we were leading and that we were going to win. I said something like, 'No (freaking) way, man.' But we did, and I'll never apologize for winning like that."
All stats courtesy of Racing Reference.