Danica Patrick Was Once Blasted by Kyle Petty After Her Outburst With Fans and Told to 'Get Thicker Skin'
Was Danica Patrick too sensitive or was Kyle Petty out of line? Petty once referred to Patrick as a "marketing machine" but also said she wasn't a race car driver. Petty, who comes from a big motorsports family, then blasted Patrick years later, telling her to "get thicker skin."
Kyle Petty and Richard Petty both made comments about Patrick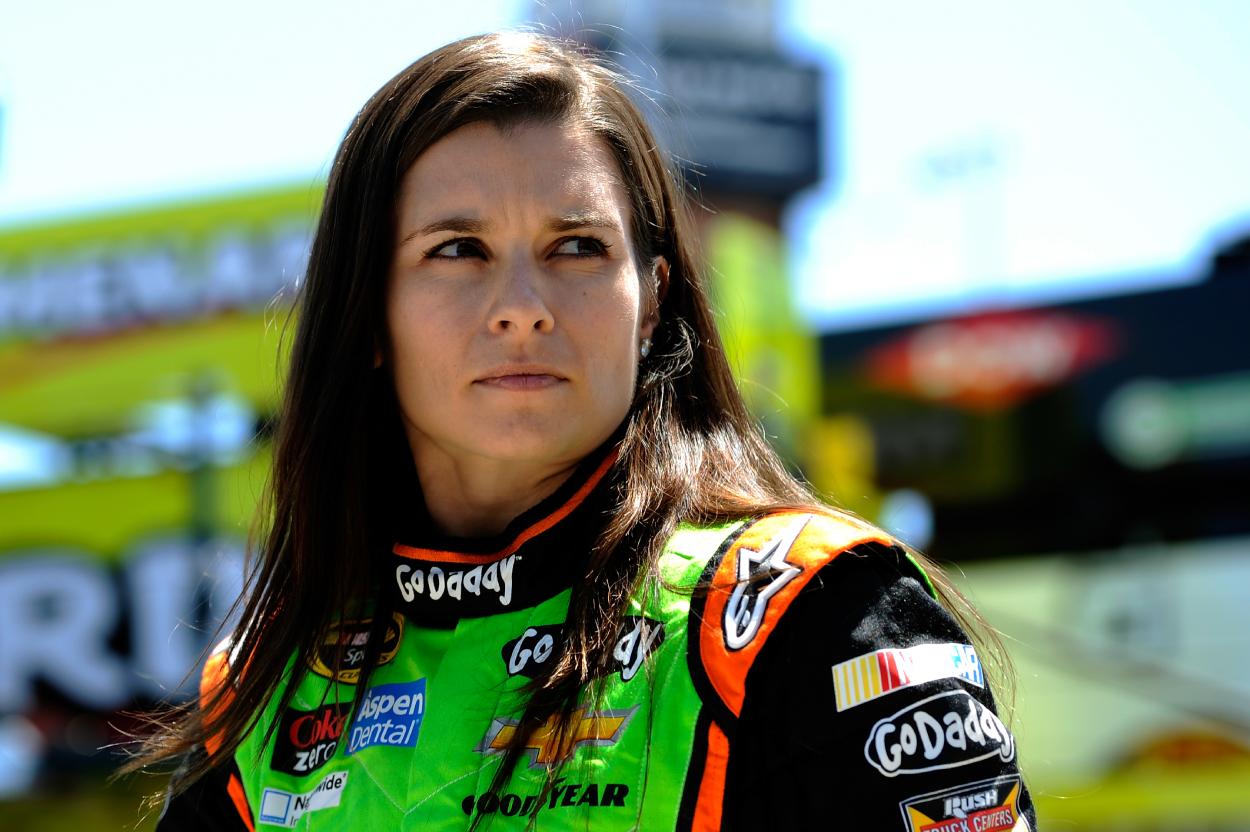 In 2013, Kyle Petty made a comment about Danica Patrick, who was wildly popular in the racing scene. Patrick made her NASCAR Cup Series debut at the 2012 Daytona 500. Patrick lasted one lap in the race after being involved in a four-car crash.
"She's just a marketing machine," Petty during a 2013 interview on The Speed Channel, according to Autoweek. "In a market where everybody who crawls into a race car on Sunday afternoon, in Cup racing is male, she's the female. I don't have a problem with her being a marketing machine. More power to her. Fans have bought into the marketing to think she's a race car driver. She can go fast, and I've seen her go fast. She drives the wheels off it when she goes fast. But she's not a race car driver."
Petty's father, the legendary Richard Petty, echoed those sentiments a year later. During an appearance at the Canadian Motorsports Expo in Toronto, the elder Petty was slightly harsher, saying Patrick will win a race only if nobody showed up Petty was asked if he envisioned her ever winning and he said, "(only) if everybody else stayed home," according to USA Today.
Were the Pettys right?
Whether she could race or not, Danica Patrick helped popularize NASCAR. She did help bring in more female viewers and she was usually in the spotlight when she was behind the wheel in a big race. Kyle Petty and Richard Petty both made comments that Patrick was simply involved for marketing purposes and she was not a race car driver.
The comments from father and son may have seemed harsh, but were they right? Judging by Patrick's stats in the Cup Series, the Pettys were accurate. Patrick ran 191 Cup Series races during a seven-year span. She never won a race. She finished in the top 10 seven times.
Patrick didn't have a whole lot to say in response to the comments then. "I really don't care," she said during a news conference at Kentucky Speedway, according to The Associated Press. "It's true that there are plenty of people who say bad things about me. I read them. People want me to die. At the end of the day, you get over that stuff and trust you are doing a good job."
Kyle Petty lashed out again in 2017, telling Patrick to 'get thicker skin'
In 2017, a viral Facebook Live video showed Danica Patrick lecturing fans after she was booed for not signing autographs. She went out of her way to confront the fans. "Since I'm old, instead of taking the booing, what I want to tell you, I'm doing the very best I can,'' she was heard saying in the video. "If you're a real fan, you know that I'm not  just like … my job is to not sign autographs, right? My job is to drive the car and tell the crew chief what is going on.
"I don't appreciate the boos. It hurts my feelings. I'm a (f*cking) person, you know. I'm a person, too. I have feelings, too. When you boo me, it hurts my feelings. Please just be supportive fans. I'll do everything I can. When I came from over here, my car was over there. I can only do so much. I have to get in the car. So please understand that. I have feelings, too.''
Kyle Petty, an analyst for NASCAR America, said Patrick needed to stop being so sensitive. "I'm a little biased, I grew up in a house with (Richard Petty) who signed autographs for anybody that would knock on the door," Petty said, according to NBC Sports. "Get thicker skin. If they boo you, turn the other cheek, man. I'm sorry. They boo people all the time. That's part of sports. I don't care what sports you play. … You can't take the accolades if you can't take the other side of that coin."