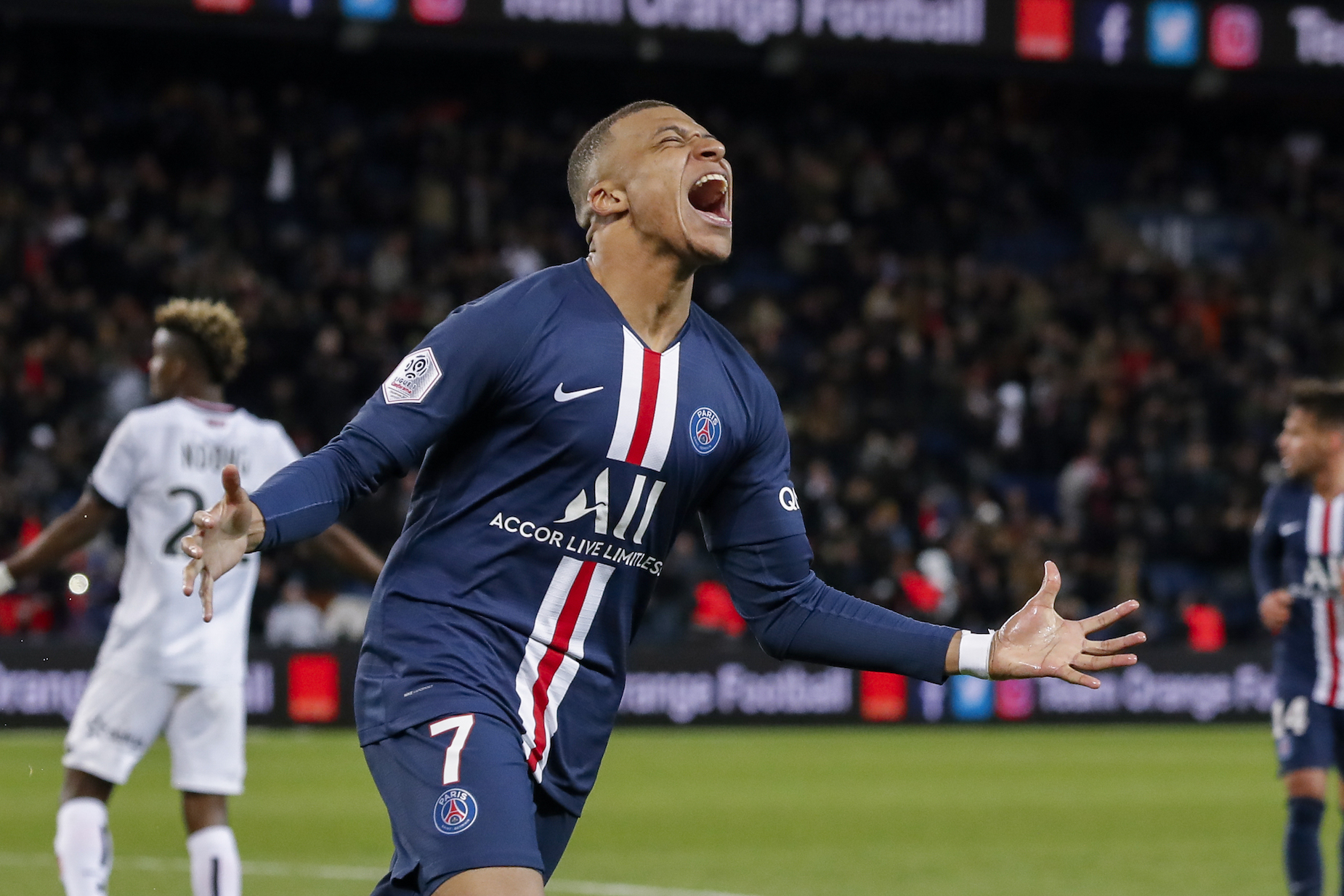 Kylian Mbappe Is Only 21 Years Old, But He's Already Worth $45 Million
While Kylian Mbappe is only 21-years old, the PSG attacker is already a massive, global star with a $45 million net worth
While every professional sport features plenty of young stars, soccer places an extra premium on youth. Although there are plenty of players making an impact at major clubs, it's already hard to get bigger than Kylian Mbappe. Ever since bursting onto the scene at Monaco, the French attacker has gotten better and better with each passing campaign.
Mbappe may only be 21-years-old, but he's already built up quite the sporting resume. That reality, combined with his seemingly limitless potential, has already helped him build up a $45 million net worth.
Kylian Mbappe's rapid rise to stardom
Given the financial realities of world soccer, finding promising young players is an essential part of doing business. While he's already established himself as a star, Kylian Mbappe is still one of the sport's top young talents.
After cutting his teeth at Clairefontaine, Mbappe had his choice of Europe's top clubs. He eventually picked Monaco, joining a crop of talented young players on the French coast; before long, though, he proved to be a cut above the rest.
Mbappe made his senior debut in December 2015, days before his 17th birthday; by the following campaign, he proved to be a legitimate star. In 2016-17, he scored 26 goals across all competitions, helping Monaco reach the Champions League semifinals and claim the Ligue 1 title.
On the back of that break-out season, Mbappe was loaned and eventually sold to PSG. While it's not exactly a feat to rack up honors playing in the French capital, the young forward has continued to impress; he's established himself as a legitimate goalscorer for both club and country and, once Messi and Ronaldo retire, will presumably be one of the faces of soccer for the next decade.
Reaping the financial rewards of stardom
Normally, young players have to pay their dues for a bit before they can command a truly massive salary. Kylian Mbappe, however, is an exception to the rule.
After joining PSG on a world-record transfer fee, Mbappe was able to command some sizable wages. According to Goal.com, the young forward probably earns around €18 million ($21 million) per year in salary. That isn't his only source of income, though.
As with any other star athlete, Mbappe has also become an attractive target for businesses looking for big-name endorsements. The young Frenchman has a signature line of boots with Nike; he's also an ambassador for Hublot and Good Goût, a French baby food brand, among other deals.
Kylian Mbappe may be young, but he already has a sizable net worth
For most 21-year-olds, a job probably isn't providing much besides minimum wage and some spending money. That's obviously not true for Kylian Mbappe, though.
Based on his wages and endorsements, Forbes estimates that the PSG forward earned $33.8 million for the year, as of May 2020; that made him the 36th most highly paid athlete in the world. CelebrityNetWorth also pegs his overall fortune at approximately $45 million.
While those numbers might not seem massive compared to some other athletes, they're pretty impressive given Mbappe's relative youth. Although the Frenchman is already a global star, he hasn't been able to command massive salaries and endorsement deals for long; as recently as 2016, he was still considered a phenom and 'one for the future.'
Obviously, a $45 million net worth is nothing to sneeze at. If Kylian Mbappe continues on his current trajectory, though, that amount will look like pocket change before too long.