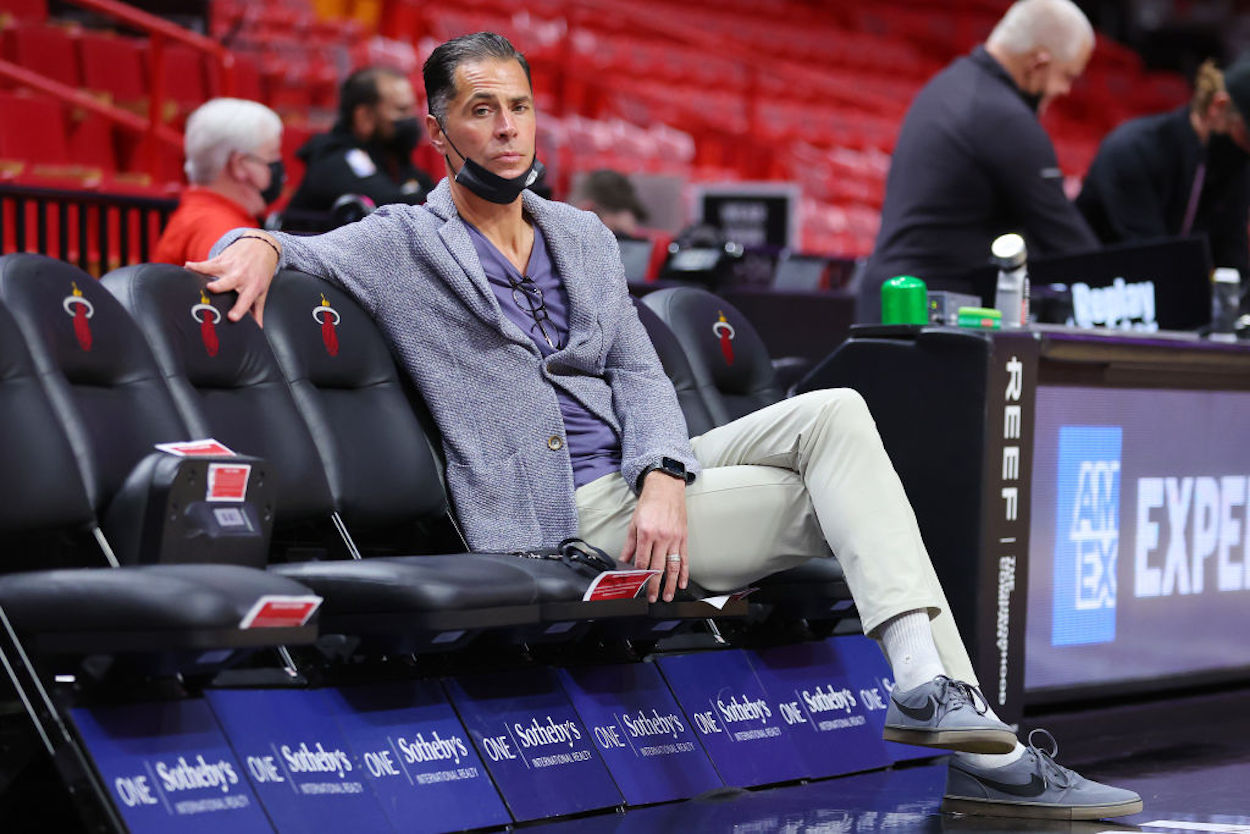 Lakers News: Rob Pelinka-led Front Office's Reported Lack of Accountability Will Only Make Things Worse in Hollywood
If Rob Pelinka and his front office aren't taking responsibility for the Lakers' poor decisions, things will only get worse in Hollywood.
Given how poorly the Los Angeles Lakers' season went, nobody should escape the blame. LeBron James played pretty well, but, to paraphrase Charles Barkley, the guy driving the bus has to be somewhat accountable for collective failings. Anthony Davis couldn't stay healthy, Russell Westbrook struggled to make an impact, and Frank Vogel couldn't pull his patchwork squad together. And, at the top of the pyramid, general manager Rob Pelinka assembled that non-functional roster.
While Vogel has paid the price for those organizational failings, reports suggest that Pelinka and his front office aren't exactly taking responsibility for their role in signing Westbrook. Beyond being a pretty bad look, it's also a risky prospect for the Lakers' long-term future.
Rob Pelinka and company seem to be passing the buck for signing Russell Westbrook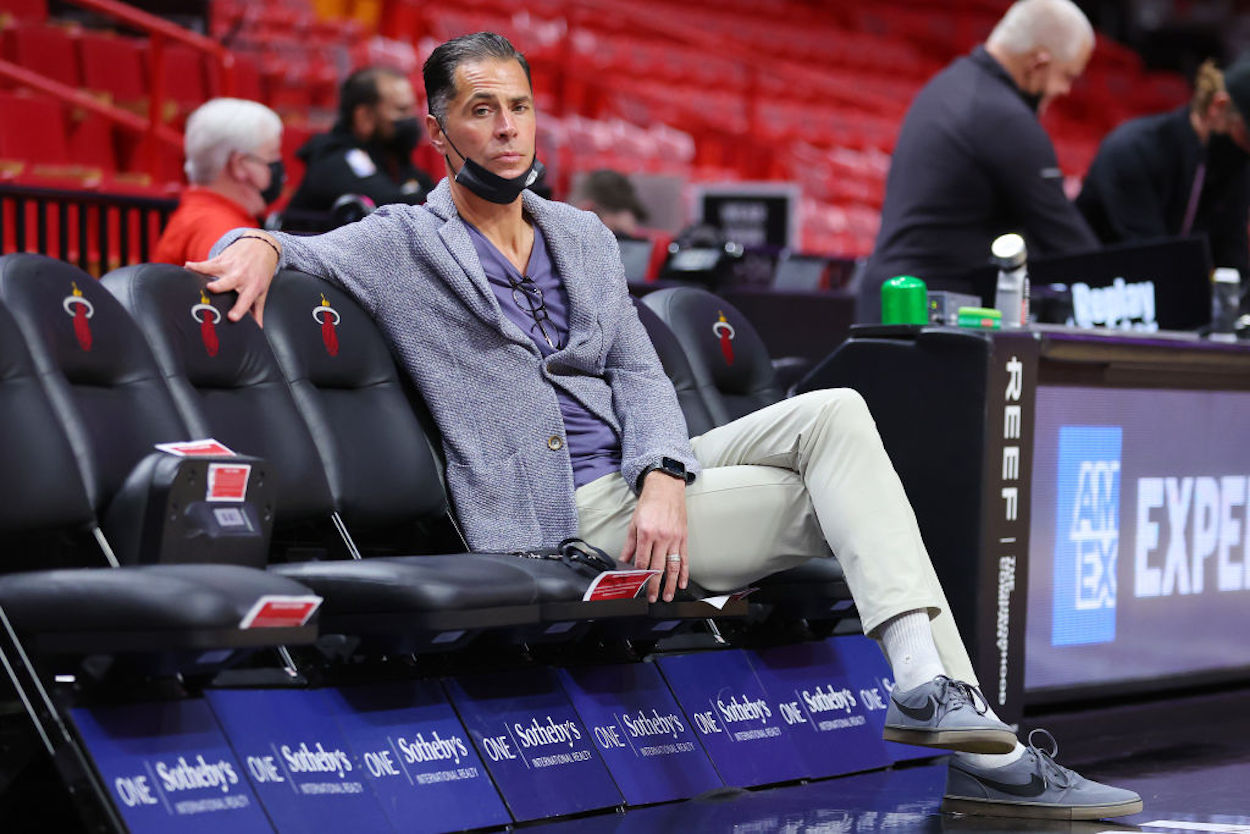 After the Lakers' season ended, Rob Pelinka publicly said that roster decisions rested on his shoulders and, that as the general manager, he took accountability for the team's collective moves. While that's all well and good, a recent report suggests that things are a bit different behind closed doors.
In an April 27 Bleacher Report piece, Eric Pincus discussed how the Lakers' and Nets' respective futures will be affected by their stars. Within the LA-based section, there was an interesting nugget that tied things back to Pelinka and company.
"James certainly has a strong influence on the Lakers' decision-making. Multiple sources indicate the team's front office is internally blaming pressure from Klutch Sports Group (representing both James and Davis) for Westbrook," Pincus wrote. "That may be an epic level of passing the buck. An NBA team should consider its stars' wishes but ultimately make the best decision for the team. But James is eligible for a contract extension this summer, and the franchise needs to try and get on the same page as its star if the marriage is going to continue."
In fairness to Pelinka, Pincus never directly said who was passing the buck. With that being said, though, the agent-turned-executive is at the head of the front office. If something is happening within the organization's brass, he's theoretically participating; if he disagreed with the sentiment, he could also nip it in the bud.
Regardless of who's specifically playing the blame game, though, that reality has some negative implications for the Lakers.
If the Lakers are already faltering from a reputation perspective, a lack of front office accountability won't help things
Traditionally, the Los Angeles Lakers are viewed as one of the NBA's prestige organizations. In recent years, though, the luster has worn off.
When the club hired Frank Vogel, he was never an ideal choice; he was the best coach they could land. While the team did manage to win the 2020 NBA title, things have only gotten worse. The roster is poorly constructed, and it's unclear which coach will be willing to risk his employment trying to make it work. It's also been reported that Quin Snyder, a potential candidate for the vacancy, was turned off by how Vogel was fired.
If we stack a lack of front office accountability on top of that, things only sound worse. If a coach is already concerned that they're going to be hamstrung by management and blamed for organizational failings, reports that the franchise's brass is blaming Klutch Sports will only deepen that fear. Why would someone like Nick Nurse, who works with one of the best executives in basketball, trade that for the Lakers' current reality?
Beyond that, there's also the relationship between the Lakers organization and Klutch Sports. As Pincus noted, the agency represents both Anthony Davis and LeBron James. For better or worse, LA's short-term futures are tied to those two players.
Assuming the club wants James to stay in Hollywood — for any age-related concerns, he's still an incredible player and basketball's biggest name — they'll need to work with Rich Paul and his people. Similarly, if the Lakers would want to hypothetically trade Davis, it's probably inadvisable to be sparring with his representation.
Lastly, having a front office unwilling to take internal accountability simply sends an awful message within the organization. At the risk of getting somewhat touchy-feely, the best teams are built on foundations of trust and mutual respect. If someone at, or, at the very least, near the top of the pyramid is passing the buck and unable to own up to mistakes, consider the messages that sends. If the front office can shift responsibility, why can't a coach say, "This isn't my roster" when things go wrong? What's to stop the players from blaming the coach's game plan for losses. As the cliche says, a fish rots from the head down.
In the world of sports, there's plenty of talk about cultural resets, organizational philosophies, and the like. While there's been plenty of focus on the Lakers' mismatched roster, Pincus' report about internal blame suggests there's a bigger problem in Hollywood.