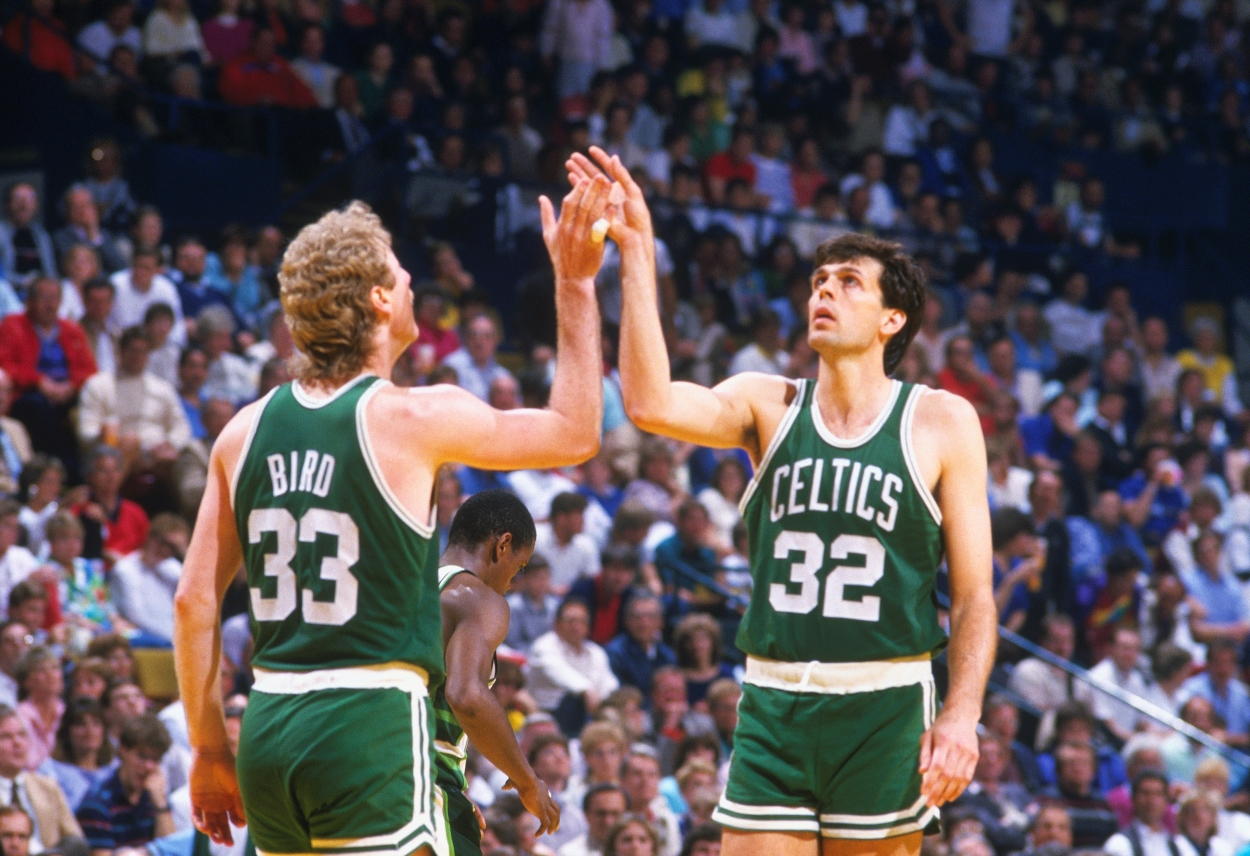 Larry Bird Felt Mistreated by a College Teammate, so When He Arrived in the NBA He Went out of His Way to Mercilessly Humiliate Him
Larry Bird felt he was mistreated by former college teammate Kent Benson. So every time the Celtics squared off against Benson, Bird went out of his way to brutally embarrass him.
Larry Bird became one of the greatest players in NBA history with the Boston Celtics. His humble beginnings at Indiana State and his battle with Magic Johnson are nearly as epic. But it's often forgotten Larry Legend began his college career at Indiana University.
Bird was briefly a member of the Hoosiers under Bob Knight. His time in Bloomington didn't last long, though, for several reasons.
One of those reasons was Kent Benson.
Larry Bird and Kent Benson were teammates at Indiana
Bird was a great high school basketball player. But he was shy and poorer than all his teammates.
That immediately caused a disconnect between the future Hall of Famer and his Hoosier brethren. Even his lead recruiter at Indiana, Dave Bliss, couldn't form a real relationship with him.
According to a story on SI.com, the only personal information Bird ever shared with Bliss was his favorite hobby of mushroom hunting.
In Larry's early days under Knight, the future Celtic scrimmaged against older players. Bird thought some of those Hoosier veterans mistreated him — Benson being the worst offender.
Benson was a 6-foot-10 center who was eventually drafted No. 1 overall by the Milwaukee Bucks in 1977. He became an average player in the league.
Obviously, though, The Hick from French Lick was better than average. And he used that talent to exact deep, profound revenge on his former Indiana teammate.
The Legend made sure Benson was humiliated when he came to Boston for a game in 1985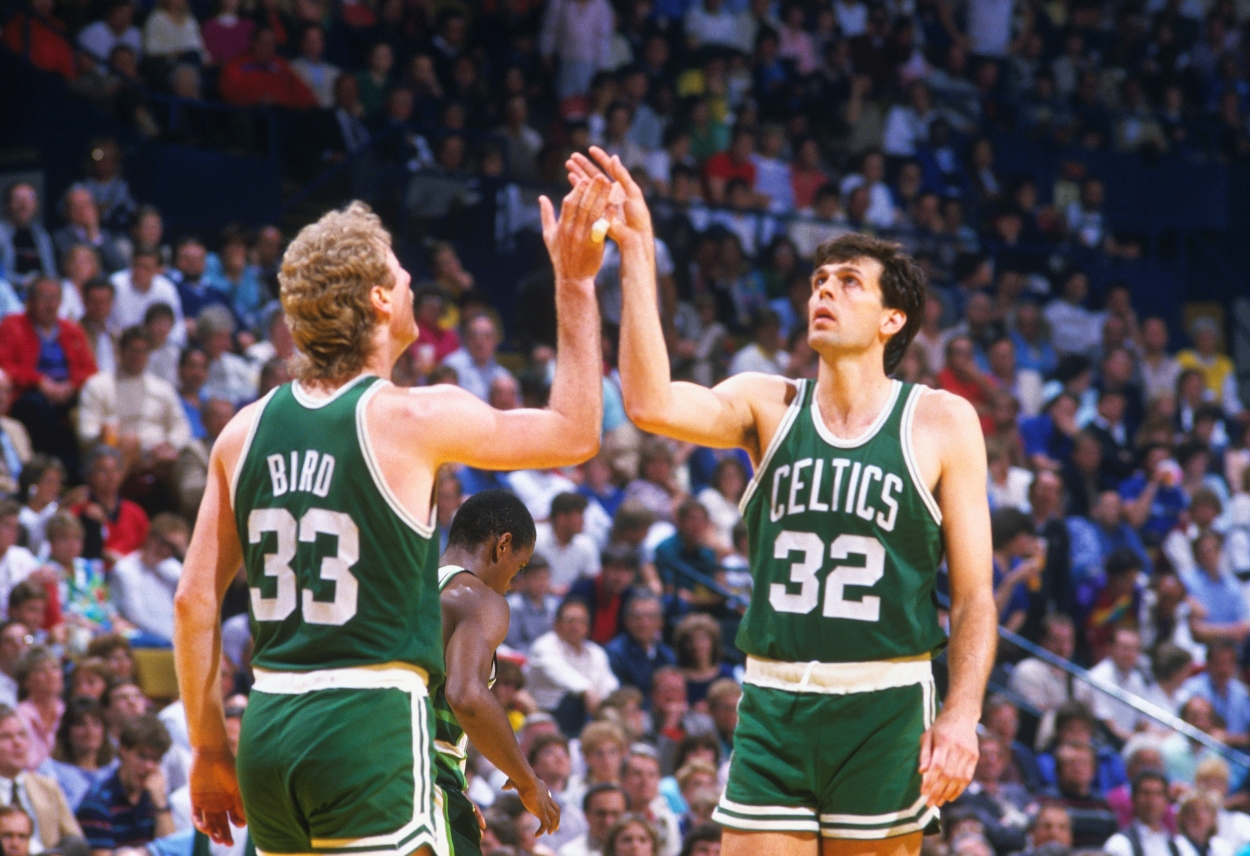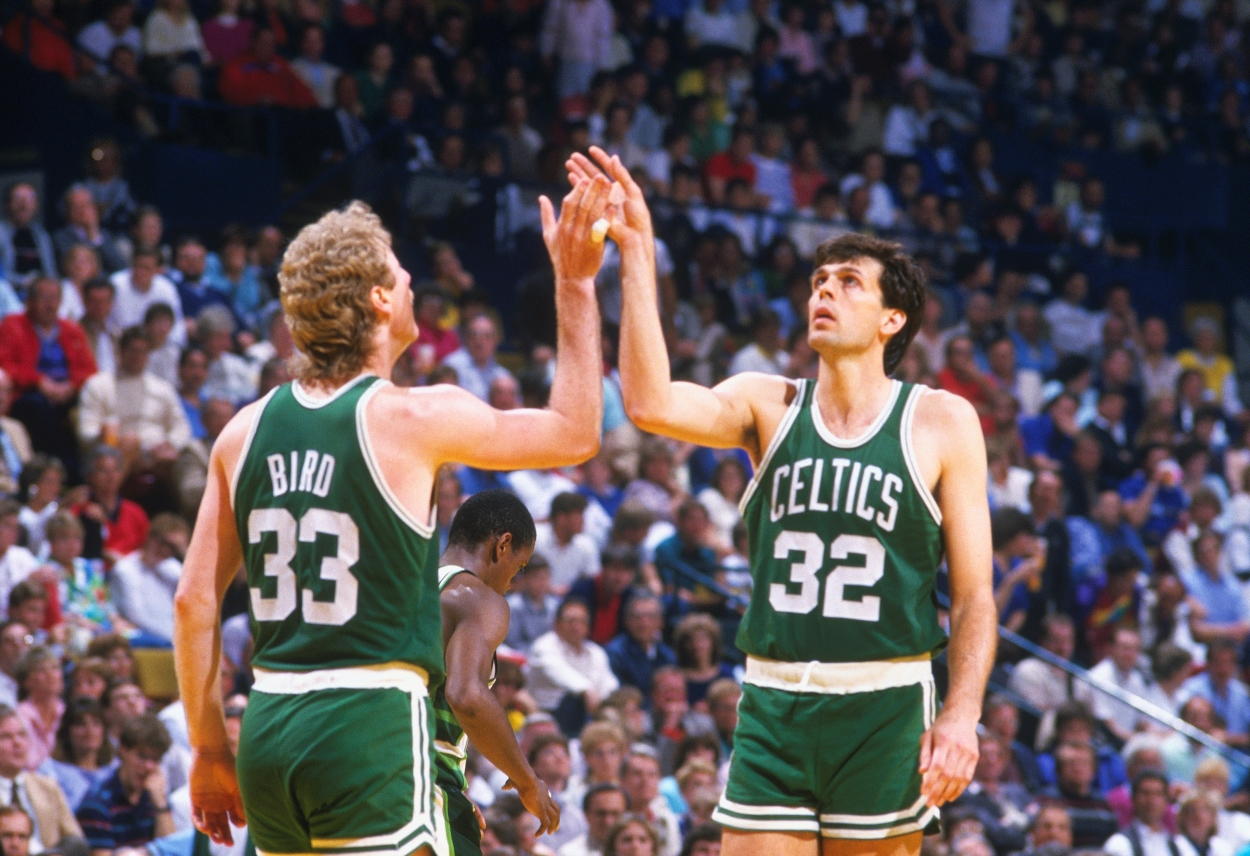 At the height of Bird's powers — and at the height of his Celtics dynasty's powers — Benson arrived in the Boston Garden.
The center was assigned to guard another future Hall of Famer in Bird's teammate, Kevin McHale.
Needless to say, it did not go well for Kent.
McHale posted up Benson, Larry fed him, and the Black Hole went to work.
The seven-time All-Star scored 56 points that night, a Celtics record at the time. Almost every point came against Bird's former Hoosier teammate. The three-time MVP made a point of tossing the ball inside to McHale over, and over, and over again, letting him destroy Benson, according to a story on ESPN.com.
Apparently, Larry wanted to make Benson look so bad he had no problem letting McHale do the work. It's fair to assume Bird's feeds into the post that night were on point, though.
Bird spited and trash-talked his way to a Hall of Fame career
The French Lick native played 13 NBA seasons and scored almost 22,000 points. He led the Celtics to three championships, won three MVP Awards, and was named to 10 All-NBA teams.
Still, Bird is known for his trash talk almost as much as he's known for his talent.
Benson is just one example of a slight the Spring Valley High School alum took personally and used to obliterate his opponent. For one night in 1985, he teamed with McHale to do precisely that.
Like Sportscasting on Facebook. Follow us on Twitter @sportscasting19.