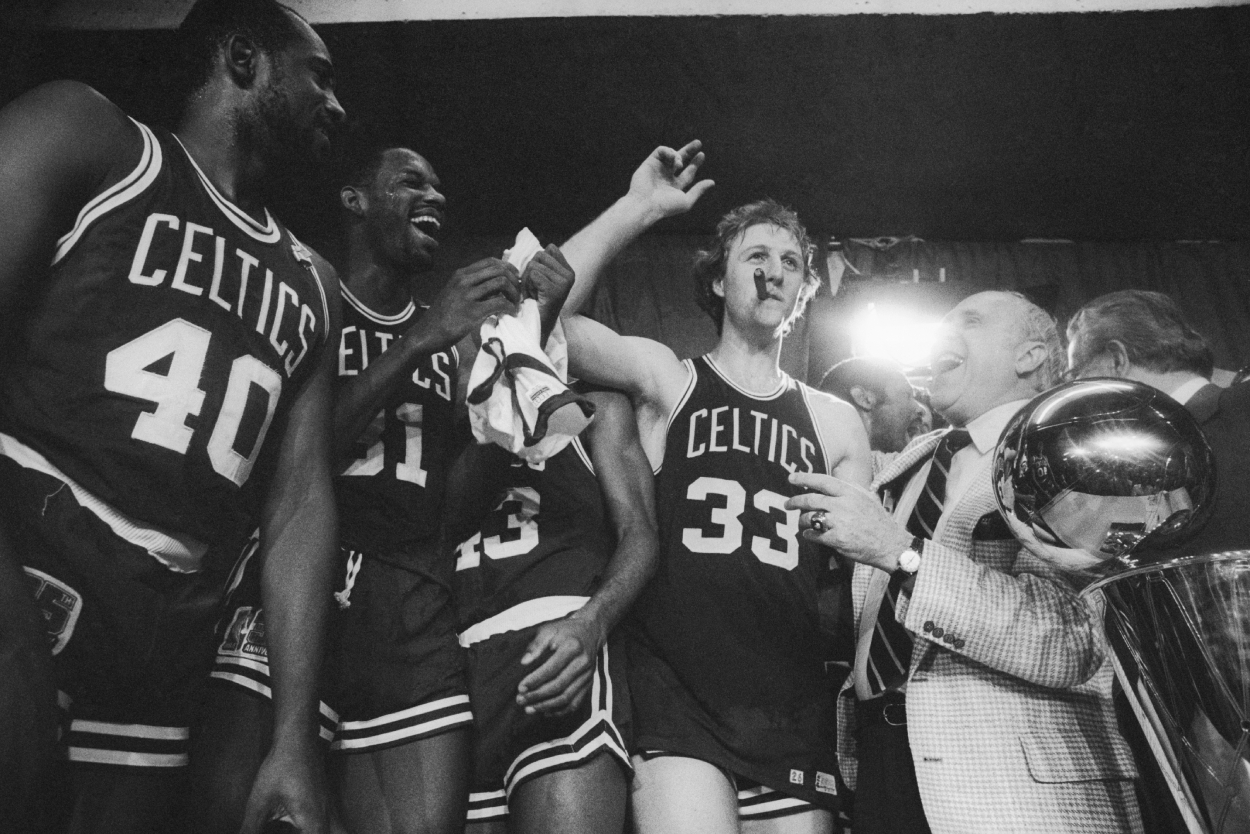 Larry Bird Gave Himself a Surprising Grade as a Young NBA Player
Larry Bird gave himself a surprising basketball grade in his second year with the Boston Celtics.
Larry Bird was one confident basketball player, but he was also hard on himself. The Boston Celtics legend and three-time Most Valuable Player was one of the best of his era, quite possibly a top-5 player of all time.
In 1981, he won the first of his three championships in just his second season in the NBA. The hard-working 6-foot-9 forward gave himself a letter grade as a player then, and the result was somewhat surprising.
The 1980-81 season was magical for Larry Bird and the Boston Celtics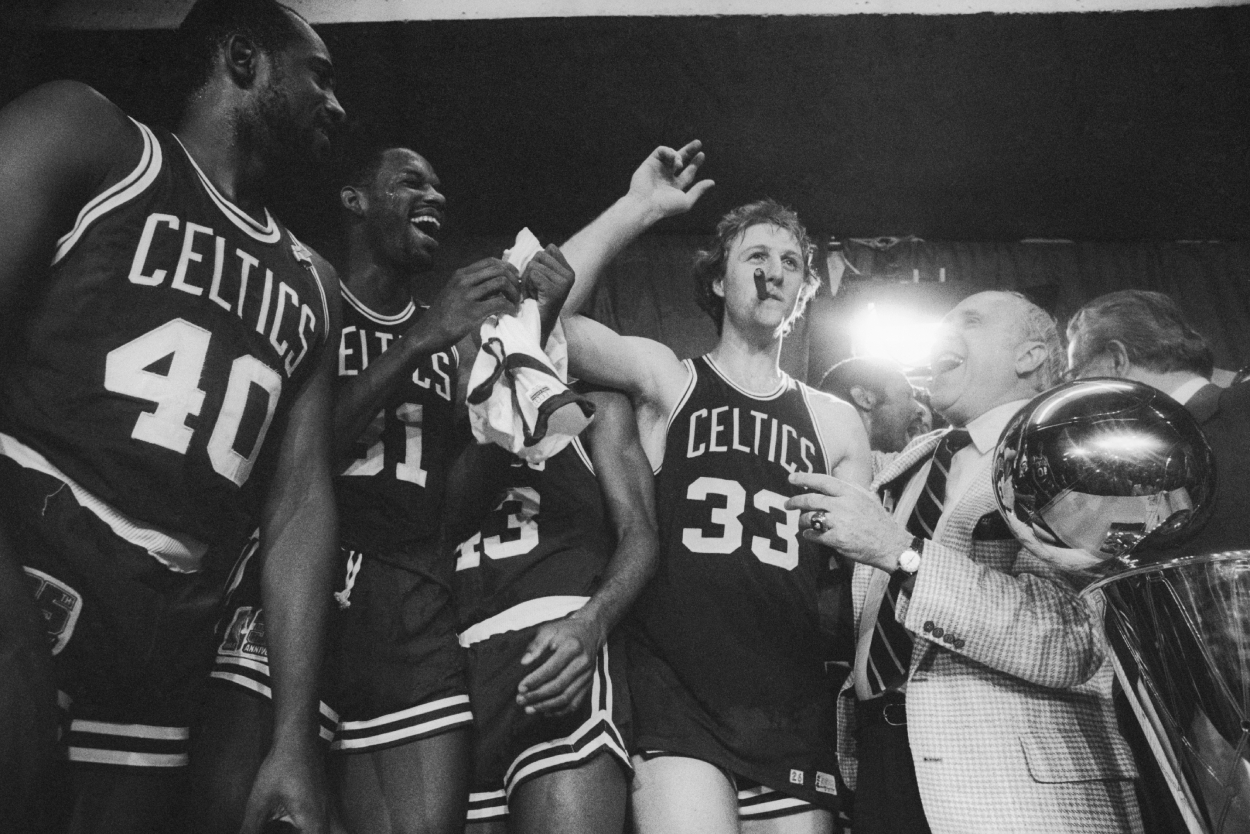 Bird didn't waste any time making an impact in the NBA. Fresh off his thrilling 1979 NCAA title game against Magic Johnson and Michigan State, he earned Rookie of the Year honors with the Celtics. In his first season, Bird started all 82 regular-season games and averaged 21.3 points and 10.4 rebounds.
The following season, he formed arguably the best frontcourt of all time with newcomers Kevin McHale and Robert Parish, leading Boston to the NBA Finals. The Celtics took care of business by defeating Moses Malone and the Houston Rockets in six games.
In his second year of pro ball, Bird continued his success by averaging another double-double with 21.2 points and 10.9 rebounds. He also made his second straight NBA All-Star appearance.
The '81 title was one of three Boston won under Bird's leadership. He also claimed league MVP honors three consecutive seasons, winning from 1984-86. Bird went on to play 13 seasons in the NBA, earning All-Star honors in 12 of them.
Bird was inducted into the Naismith Memorial Basketball Hall of Fame in 1998.
Larry Bird graded himself during the early part of his career
Bird is one of those players who always wanted to get better. He worked hard at his craft, knowing some opponents were quicker much more athletically gifted. If there was a loose ball, it was Bird's. He was the complete player, but he was also hard on himself and hard on his teammates.
Bird's basketball smarts, worth ethic, and performance were the subject of a November 1981 Sports Illustrated article. He played the role of teacher then, giving himself a grade for his basketball performance. Surprisingly, he wasn't so hard on himself.
"Like I tell people, "he said, "I'm not the smartest guy in life, but on a basketball court I consider myself an A-plus."
Coming from one of the most self-critical athletes, it's a stunning grade.
He did, however, want to clarify his comment about not being the smartest guy in life.
"Not that I'm dumb," Bird said. "I can keep up with 90 percent of the people in this world. I just don't explain myself to people. I want to keep 'em guessing. The way they take me is the way they take me."
Bird was Boston's star but never wanted the hype
For 13 NBA seasons, Bird was the best player on some outstanding Celtics teams. He received star treatment from the media and fans but never got it with his teammates.
"That's the way I like it, too," he said.
Instead, he dished out the praise to guys who might go unnoticed.
"If it weren't for Tiny (Archibald), for Max (Cedric Maxwell), for Robert Parish, you know, I could be out there but we wouldn't have won anything," he said.
While he collected his share of praise, one of the best compliments came from McHale, who called him a loyal teammate.
"I've never known another player who is so loyal," McHale said. "If you're Larry's teammate, you're one of the most important people in the world to him."
Bird was a winner. He was a star and the consummate team player.
A-plus sounds about right.