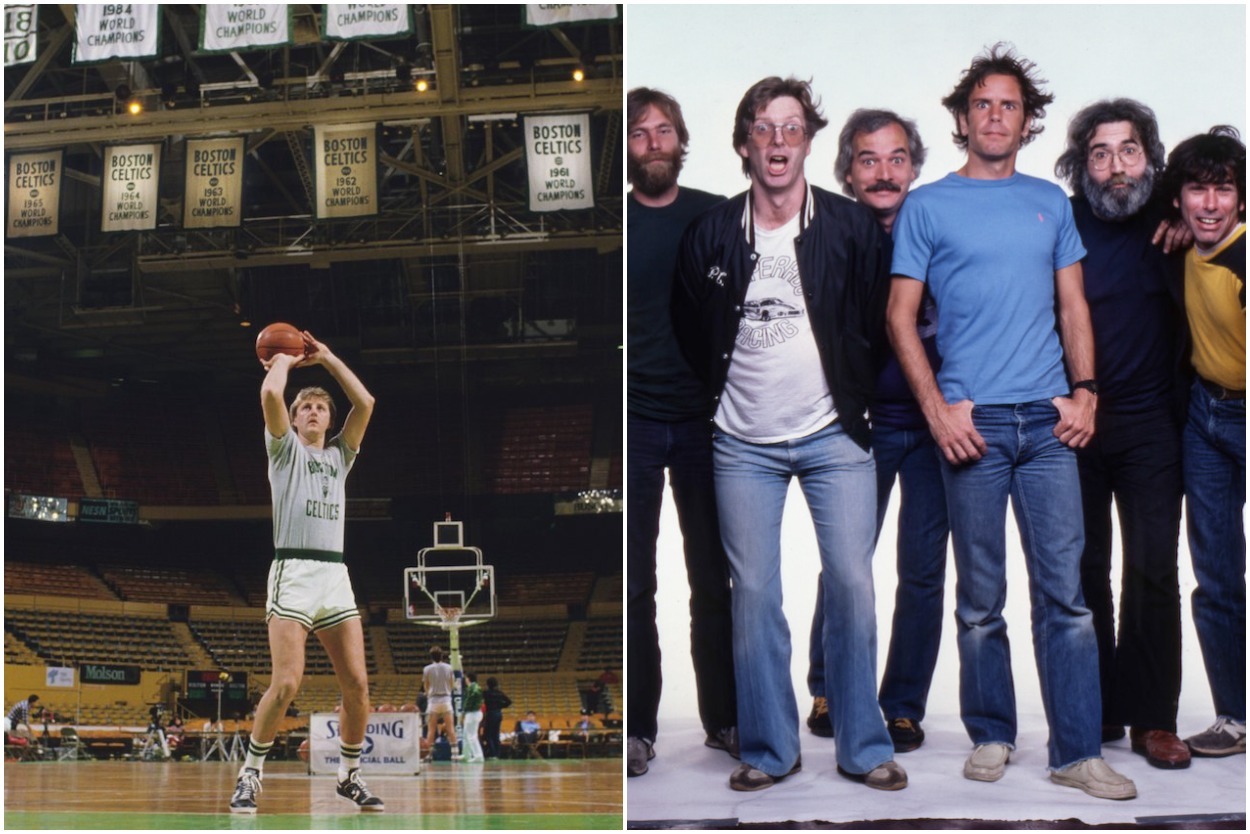 Larry Bird Humiliated a Member of the Grateful Dead in a Heated Game of 1-on-1 Before a Concert: 'I Couldn't Even Get a Shot Off'
Larry Bird didn't take it easy on Mickey Hart in a game of one-on-one.
Larry Bird was a killer on the basketball court throughout his legendary NBA career. It didn't matter if it was the NBA Finals, a regular-season matchup, or a friendly game of one-on-one at practice; Bird was on a mission to destroy his opposition every time he stepped on the floor.
And that was true for more than just his NBA rivals.
Grateful Dead drummer Mickey Hart got a taste of Bird's relentless competitiveness in 1985 when the Hall of Famer challenged him to a game of one-on-one before a concert and didn't even let him get a shot off.
Larry Bird became a fan of the Grateful Dead because of Bill Walton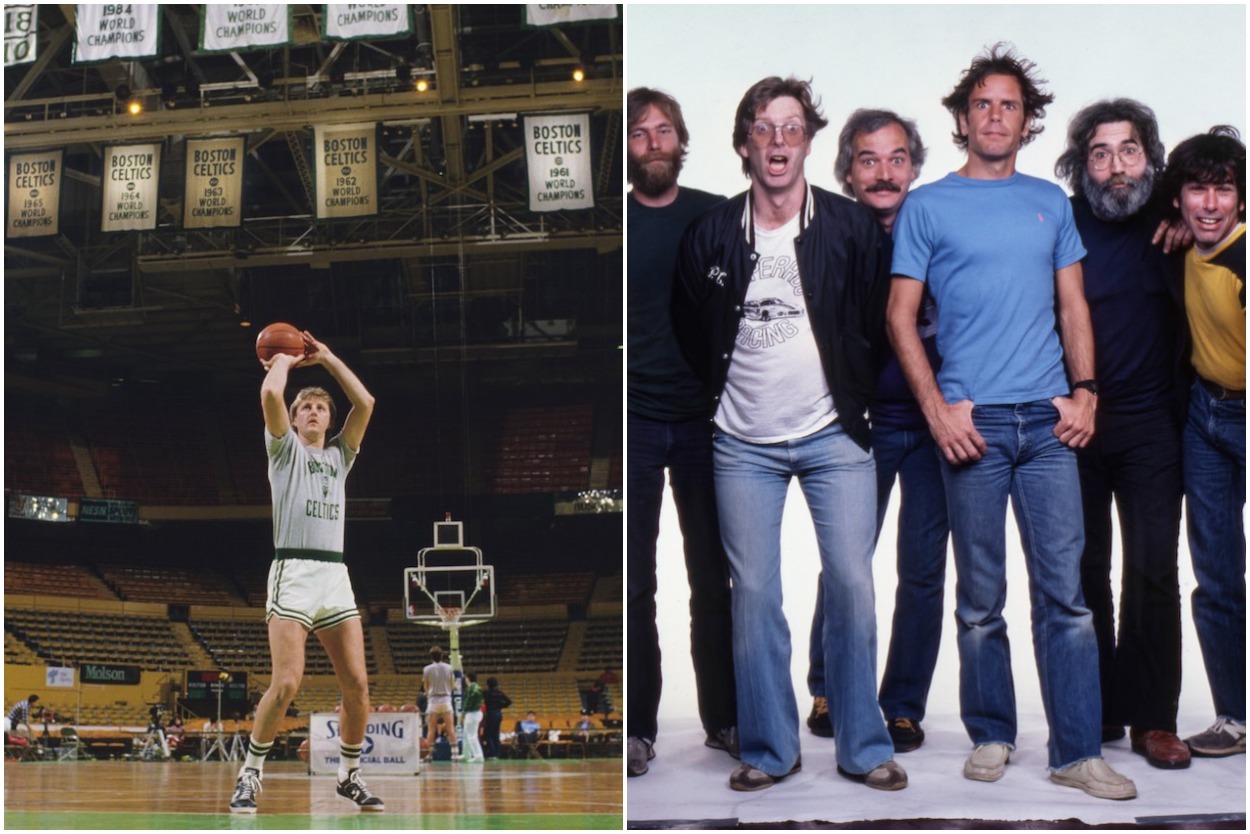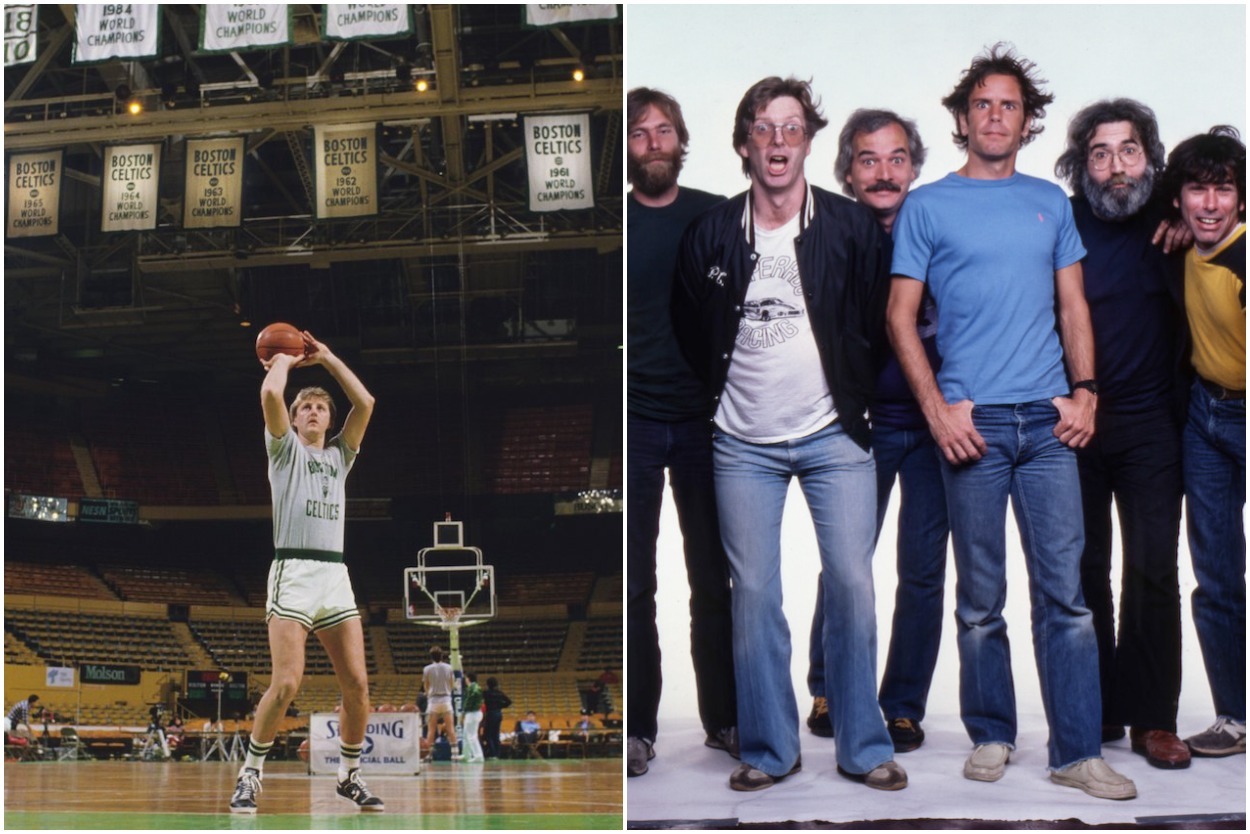 When Bill Walton joined the Boston Celtics in 1985, Bird made it a point to make him feel like he belonged early on. And what better way to do that than to join him for a Grateful Dead concert?
Walton is one of the most famous Deadheads on earth, so when the band traveled to Worcester, Massachusetts, at the beginning of the 1985-86 NBA season, you know the newest Celtic had to be there. Bird even knew, so he asked Walton if the entire team could join, as told by Jeff Zillgitt of USA TODAY.
It was that team field trip when Bird fell for the Grateful Dead himself, and he later referred to Jerry Garcia as the "Michael Jordan of musicians" in a 2002 online chat at usatoday.com.
"The Celtics and the Grateful Dead represent so much of everything I believe in, live for and try to do with my life," Walton told USA TODAY. "Because of the culture Red (Auerbach) had built, the Celtics were a family organization. The Grateful Dead, that's a family as well. They both have the ability to inspire, encourage and to allow you to be you and to become something that is bigger and better and more important than you as an individual."
Larry Bird humiliated Grateful Dead drummer Mickey Hart before a concert
The day after the Celtics attended that Grateful Dead concert in Worcester, the band joined Walton and company for a practice at the team facility. The Dead had another concert that night, but the members of the band wanted to test their skills on the court first.
Bird, being the ultra competitor he always was, challenged drummer Mickey Hart to a friendly game of one-on-one, but it ended up being anything but friendly.
It was humiliating to say the least.

Larry comes straight toward me and he says to me, 'Walton tells me that you want to see how good I really am.' Larry passes the ball right at me like a rocket. I was 15 feet away. I grabbed it, and thought at the very moment, 'This is not a good thing.' He pulls me onto the court and says, 'Me and you.' I couldn't even get a shot off. He started checking me really hard, and I said, 'Hey Larry, I've got to play (drums) tonight.'

Mickey Hart, per USA TODAY
That's Larry Legend for you.
The catalyst to an NBA championship run
The new-look Celtics became more than just a team that weekend in 1985. They became a family.
A few months later, the Celtics beat the Houston Rockets in the 1986 NBA Finals to secure their third championship in six seasons. And it all started with some tunes and tie-dyed tees.
Like Sportscasting on Facebook. Follow us on Twitter @sportscasting19.