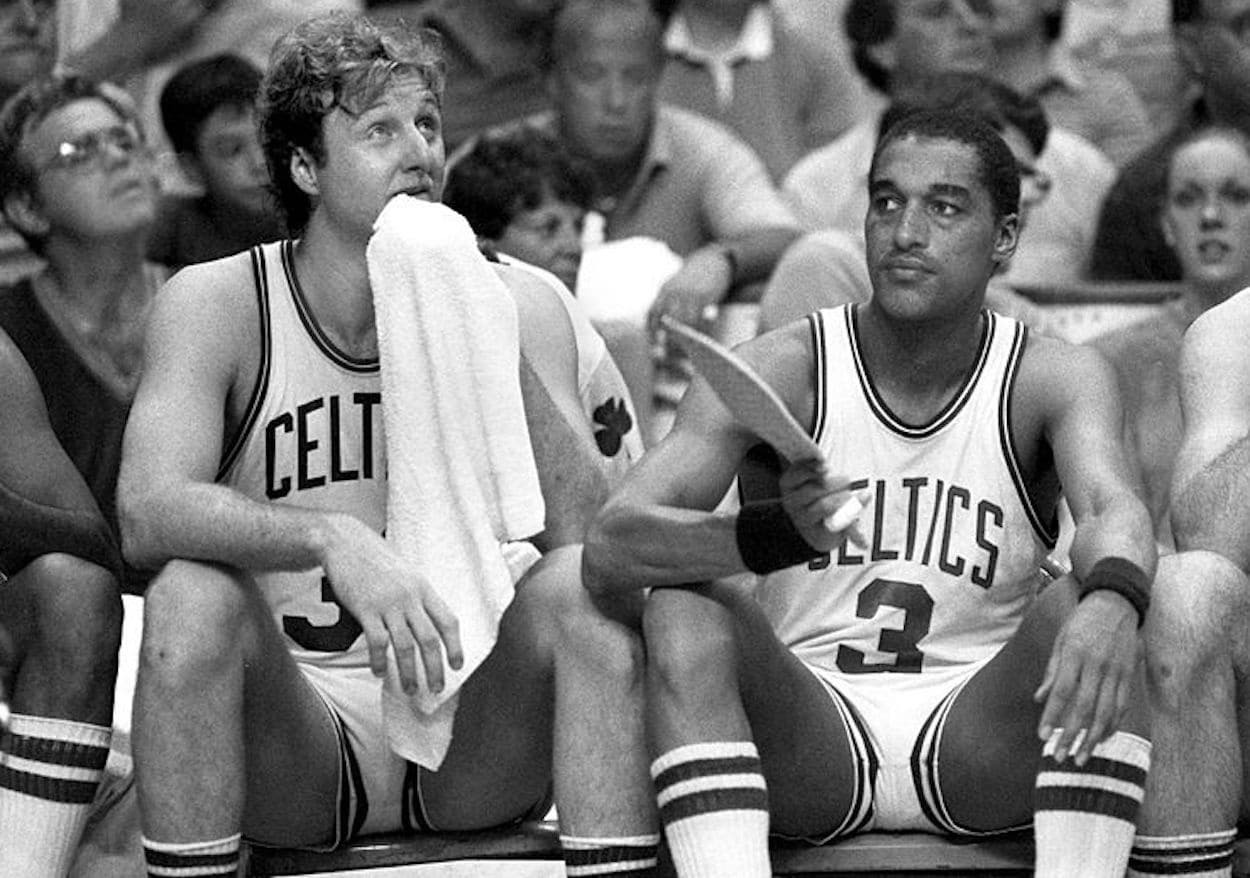 Larry Bird Once Paid Dennis Johnson the Ultimate Compliment While Throwing Shade at the Rest of His Teammates
Larry Bird clearly thought highly of Dennis Johnson, but the forward still couldn't resist ribbing every other player on the Celtics' roster.
During his time in the Association, Larry Bird became famous for both his incredible talent and his signature personality. No matter how much fame and fortune he found in Beantown, the forward never changed. He kept things simple, wore his same outfits, and produced the occasional quote that showcased his dry wit and willingness to rib almost anyone.
Take an interview with Chick Hearn as an example of that.
During the conversation, Bird was asked about Dennis Johnson's role in the Celtics' success. Larry Legend paid the guard an incredible compliment, saying he was the best player he ever suited up alongside, but still couldn't resist taking a playful shot at the rest of the team.
Larry Bird poked fun at the rest of the Boston Celtics while praising Dennis Johnson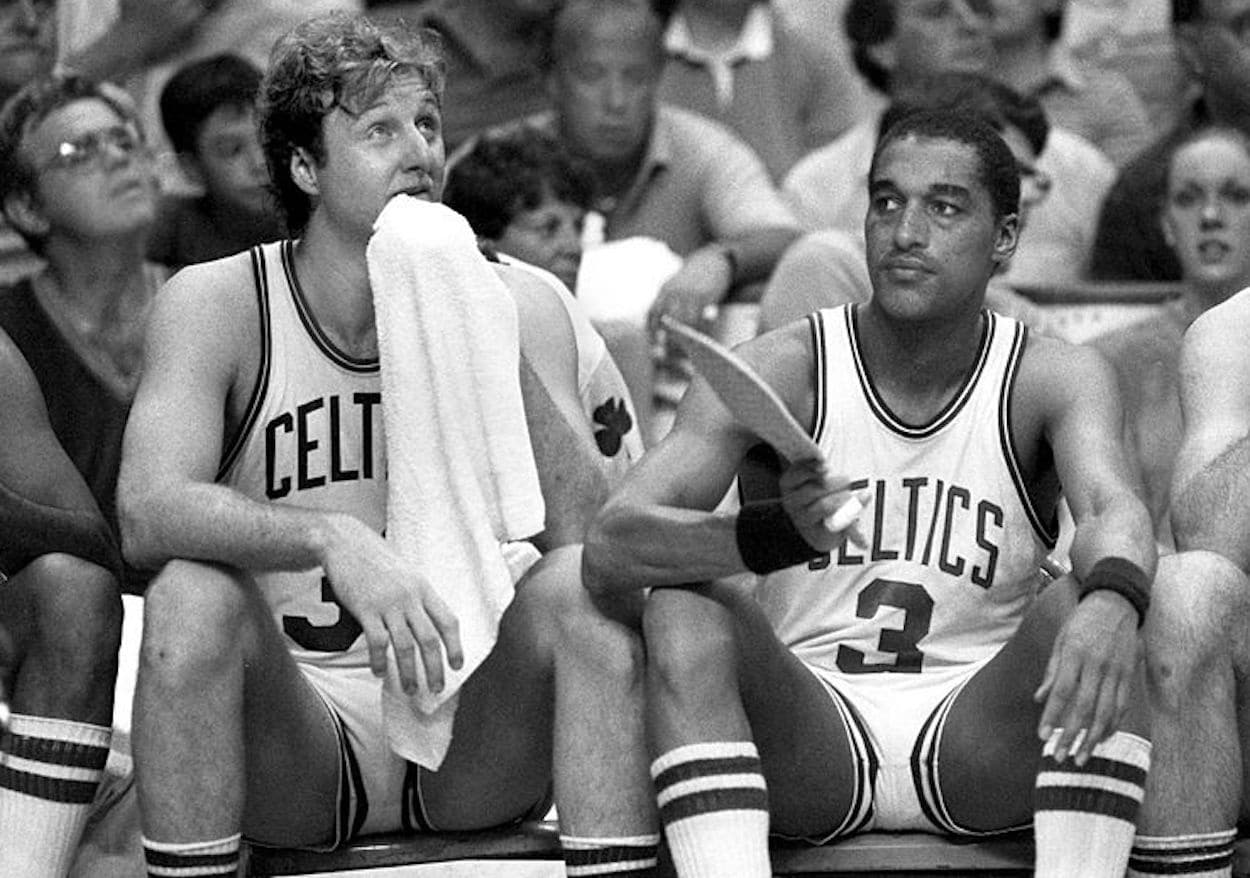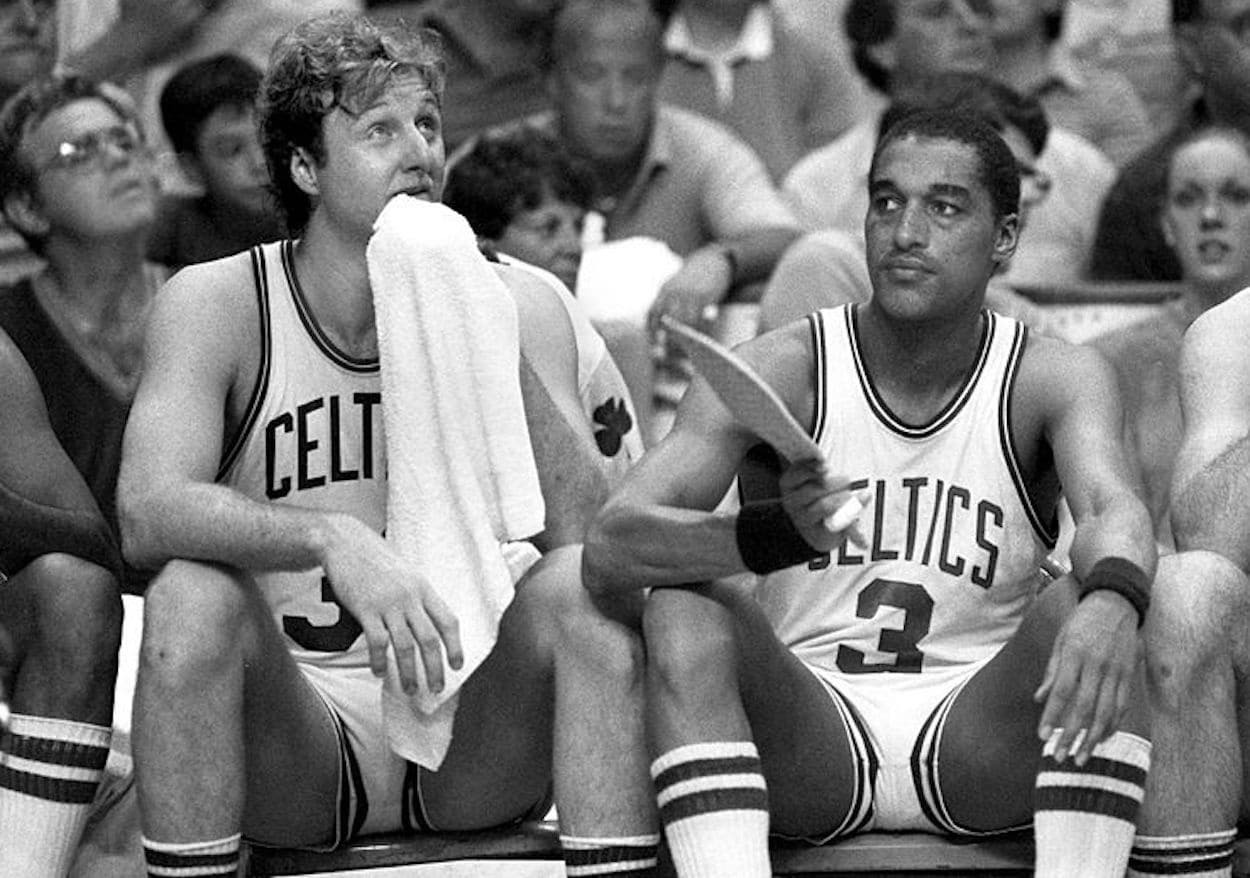 While he never received the same credit as some of the bigger names in Boston, Dennis Johnson was a key part of the Celtics' 1984 success. No one understood that better than Larry Bird.
"Well, Dennis is the key to our team. I knew last year, once we picked up Dennis and seeing how good he is, we knew that we was going to win a championship," Bird told Chick Hearn in an interview that's preserved on Youtube. "But we knew there's a lot of good teams out there, but the way Dennis plays, we needed that. We needed a guy to come in and get the shot like he does, play the good defense, and do the all-around game."
While that was already pretty complimentary, Bird wasn't done there.
Dennis Johnson is definitely the best player I've ever played with in my life.

Larry Bird
Hearn, as you might expect, was surprised and immediately asked the forward if he was kidding. Bird, never missing the chance to show off his dry wit and talk a bit of smack, had an interesting way of confirming that he wasn't.
"Well, I haven't played with very many good ones," he responded with a laugh.
And while it's obvious that Bird was having a bit of fun — he played with some all-time greats in Boston — Johnson also played a key role in the Celtics' success. As Larry Legend noted, the Pepperdine product moved to the northeast and became more of a conventional point guard. His assist numbers improved, as he helped set the tempo on a talented offensive team, but he was still capable of scoring on his own and playing some lockdown defense. He also had a knack for stepping up in clutch moments, and the Celtics had plenty of those during the 1980s.
It's also worth noting that this interview wasn't the only time that Bird also made some teasing comments at Johnson's expense. During the 1987 NBA Finals, he quipped that the guard had been intentionally missing shots all season so that he'd be unguarded when things mattered the most.
Say what you will about Larry Bird's willingness to talk trash and rib his teammates, but the man certainly knew how to release a one-liner at the right moment.