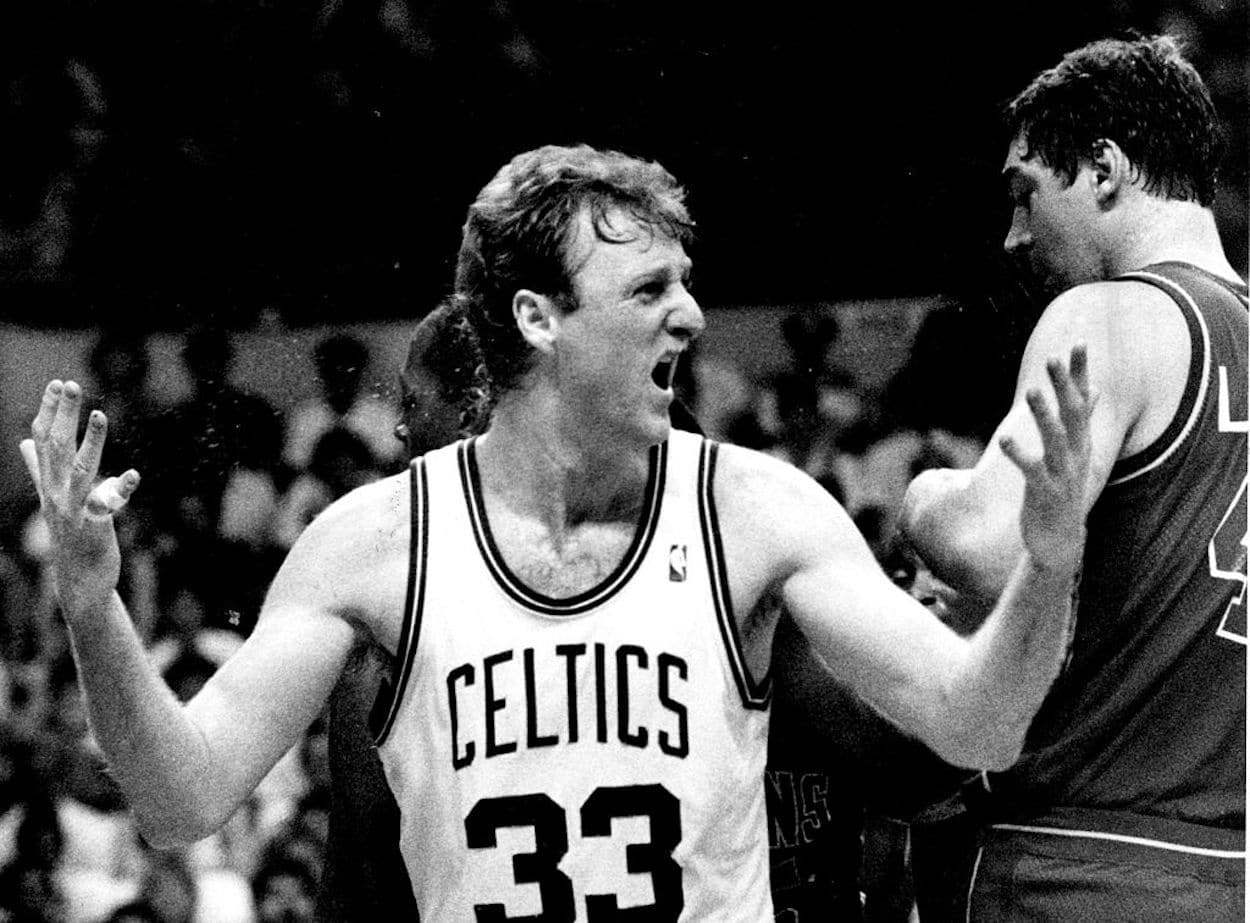 Larry Bird Once Trash-Talked Brian Shaw and His Basketball-Playing Past
Larry Bird knew a thing or two about talking trash, and even his teammates occasionally felt his wrath. Just ask Brian Shaw.
During his time on the hardwood, Larry Bird developed a pretty steady reputation. The Boston Celtics star was known as a lethal shooter, a proven winner, and, among other NBA players, a serial trash talker. That verbal warfare wasn't just limited to opponents, though. Larry Legend could let his own teammates have it.
Take, for example, one encounter during a 1991 road trip. When Bird saw Brian Shaw packing his bags for a quick visit home, he could resist throwing a barb the guard's way.
Larry Bird teased Brian Shaw about a return to Italy during a West Coast swing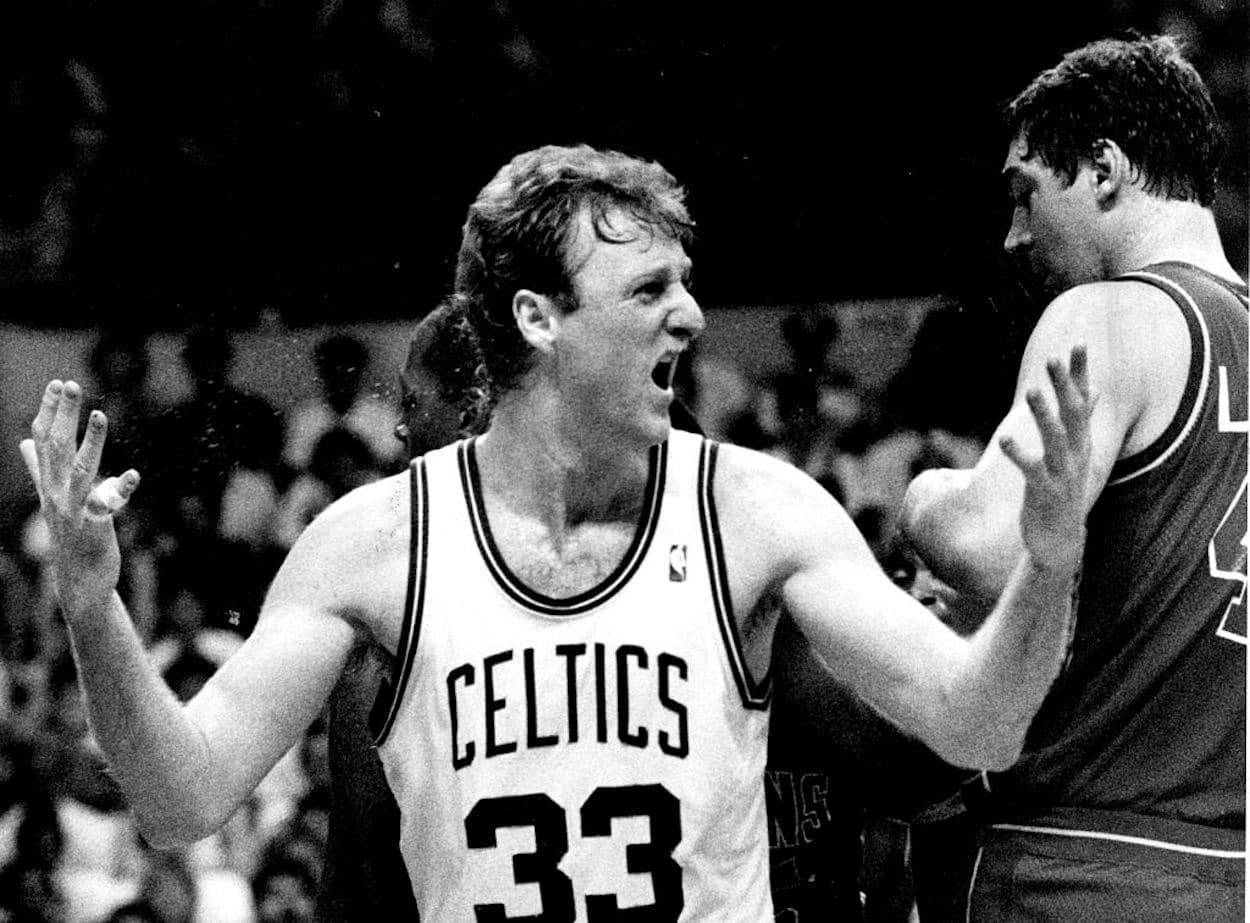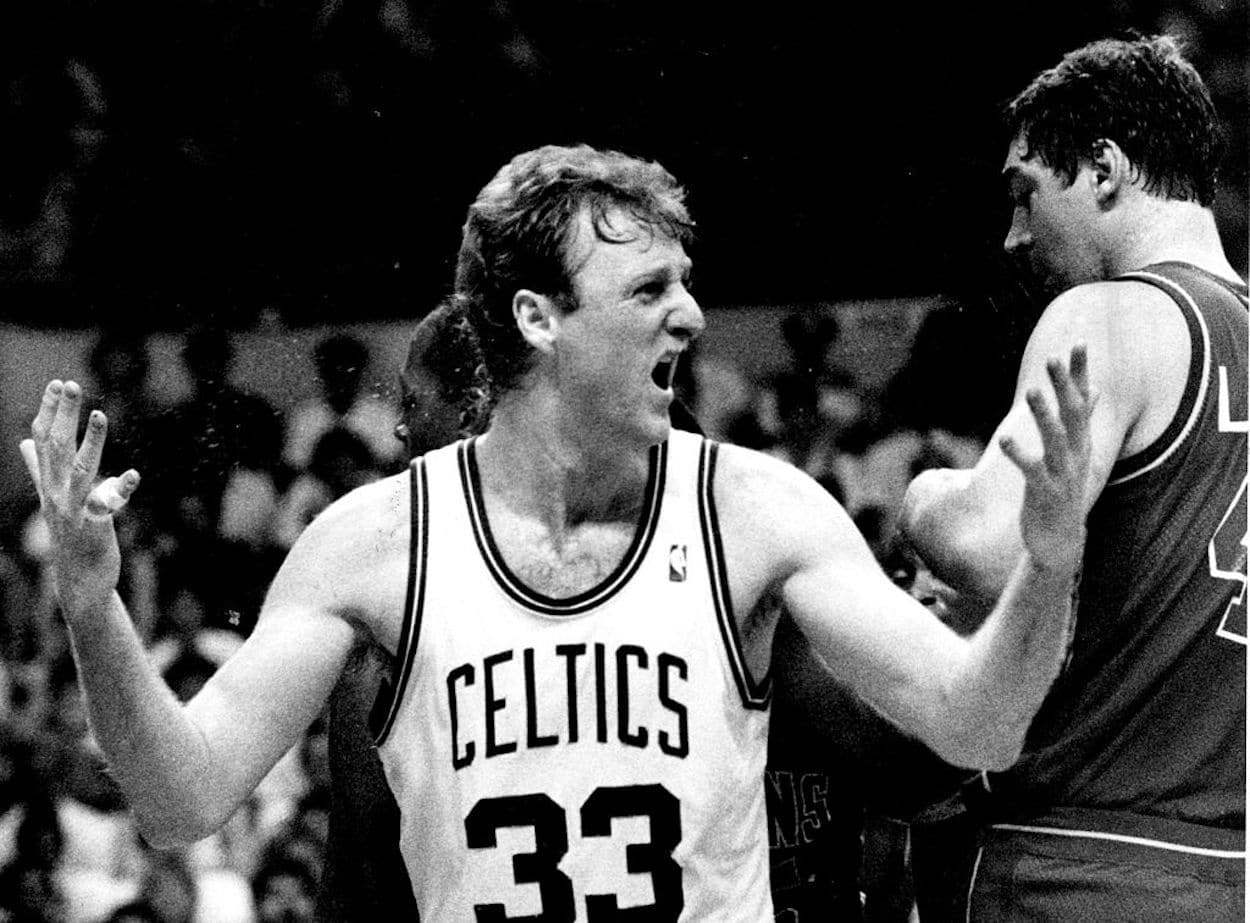 As basketball historians will remember, Brian Shaw's early professional career took a bit of an unusual path. He joined the Celtics as a first-round pick and started 54 games as a rookie. Ahead of his sophomore season, though, the guard headed to Italy and joined Il Messaggero Roma. Some contractual and legal drama ensued, and Shaw rejoined Boston for the 1990-91 campaign.
Larry Bird, it seems, didn't forget what occurred.
In 1991, Jack McCallum penned a Sports Illustrated account of the Boston Celtics' annual February road trip, which took them away from the Boston Garden's ice show commitments. The scribe, at least from the reader's perspective, shared plenty of candid insights. One of those came in San Francisco.
"The weather was warm and sunny, and Bird's back felt terrific," McCallum recounted. "He ate Mexican food and talked about his disappointment with the Celtics' play in a home game against Golden State four weeks earlier. 'Won't happen agin [sic],' he said."
At one point, the star forward caught a glimpse of Shaw. The guard hailed from Oakland and had his equipment bag ready for a visit home.
Larry Legend's mind, however, went somewhere else.
"Hey, Brian!" shouted Bird out an open window. "Goin' back to Italy?"

Jack McCallum, Sports Illustrated.
In fairness to the forward, though, that's all we know of the exchange. There's no indication of tone — Did Bird say it with a laugh? — or how Shaw reacted. In the big picture, though, the Oakland native didn't seem too concerned.
A bit later in his story, McCallum discussed the upcoming match against the Warriors. While Shaw and coach Chris Ford butted heads on the bench, the guard channeled that aggression into a 16-point outing. The Celtics won by 16 points on the night.
Have thoughts on this topic? Keep the conversation rolling in our comments section below.