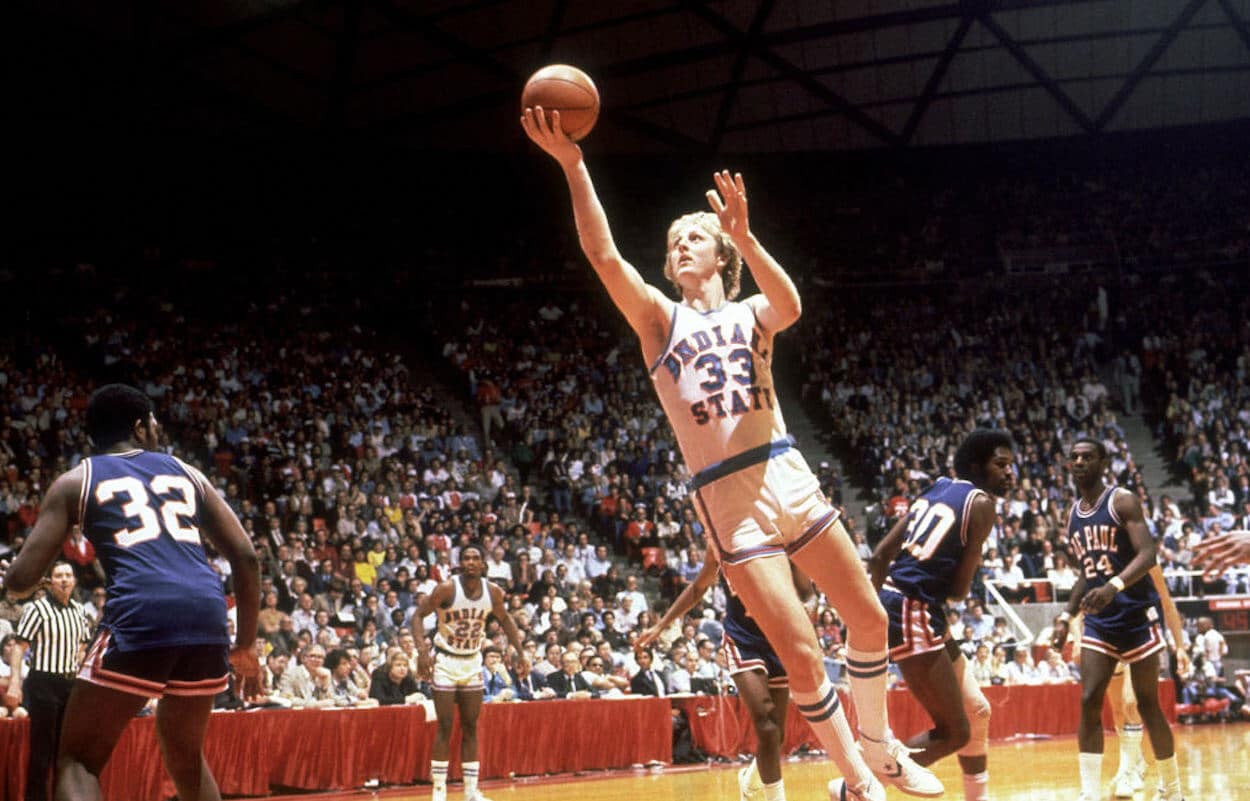 Larry Bird Could Owe Some of His NBA Success to 'George Brett Syndrome'
Larry Bird was incredibly talented, but he was also tough. His "George Brett syndrome" could be to thank for that.
When you think of Larry Bird, you probably remember a singularly talented individual. While the forward was a part of some incredible teams, No. 33 was more than capable of taking care of business on his own. He could drain long-range jumpers, score with his off hand, and talk trash all the way to the bank. But did you know that he could owe some of that skill set to his siblings?
Yes, you read that correctly. Not only did Larry Legend have some older brothers, but they pushed him to be his best through something of a "George Brett syndrome."
Let's travel back to French Lick and explore that reality.
Larry Bird had older brothers, and that helped him get a head start on the basketball court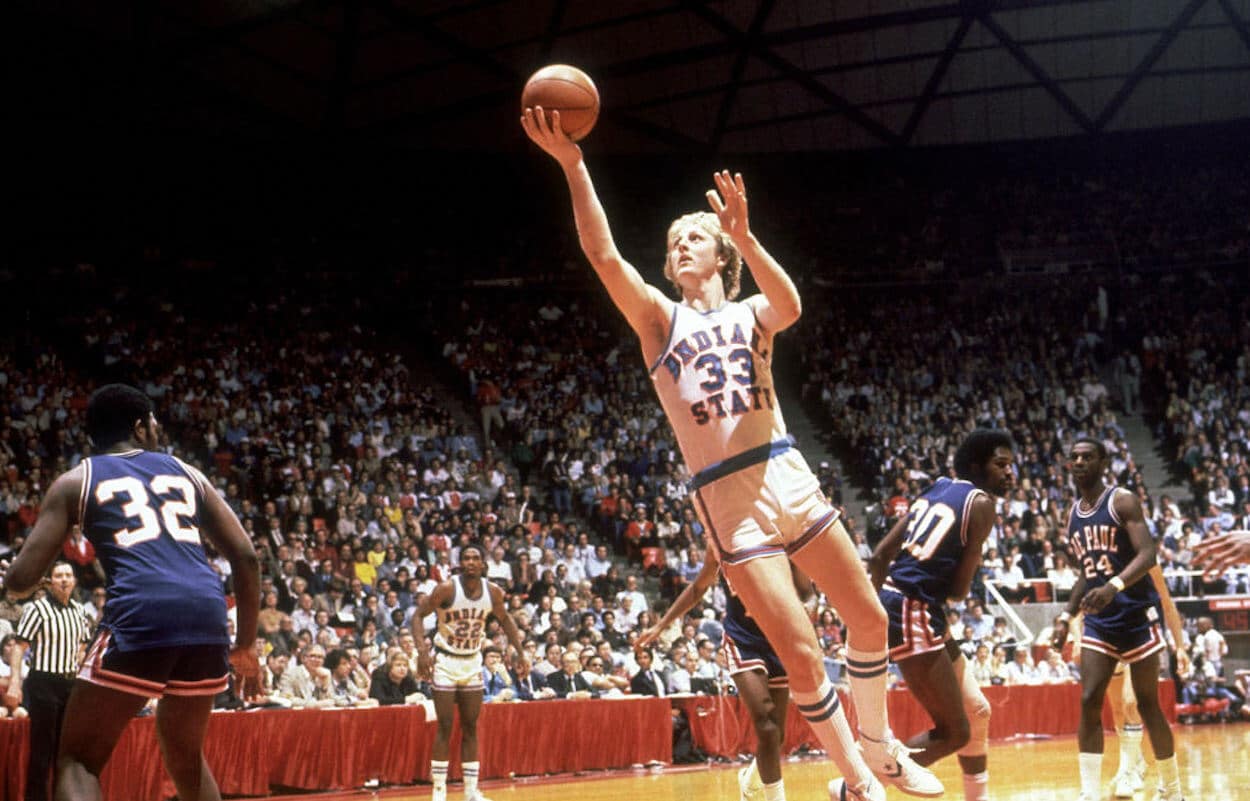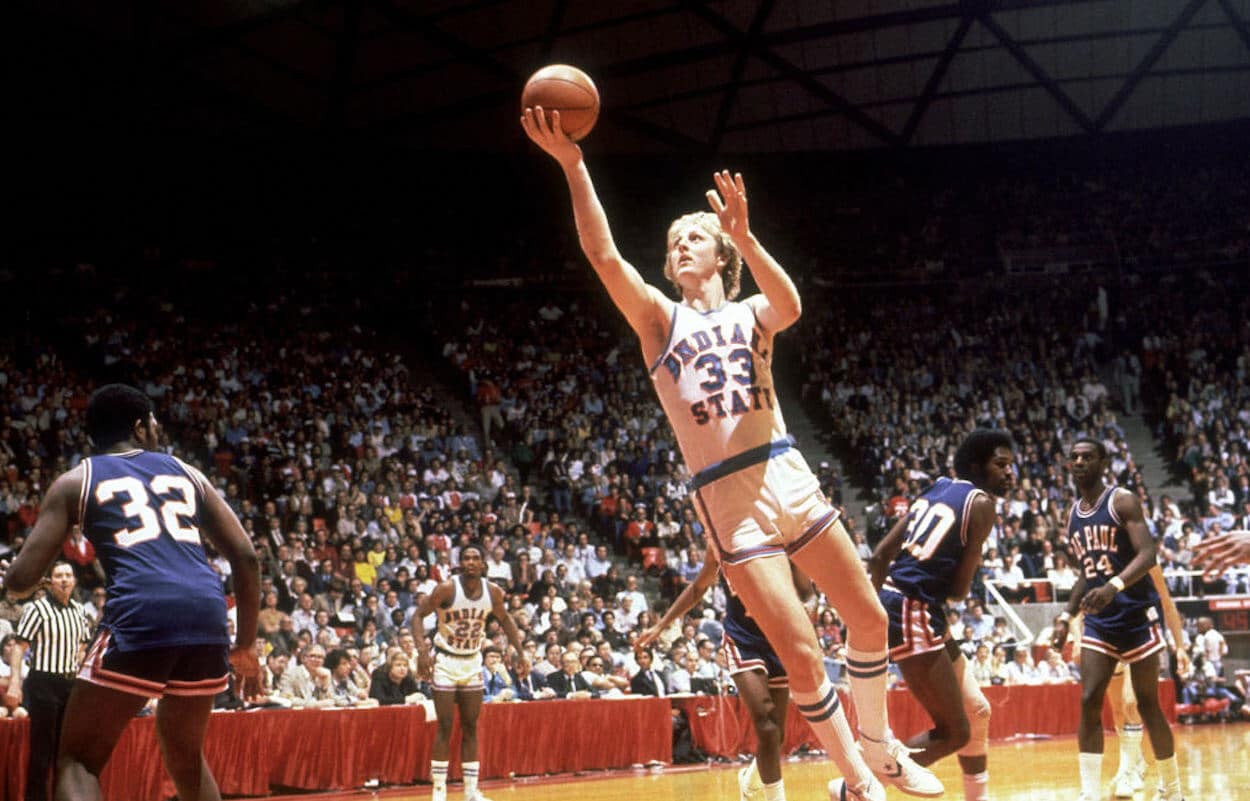 No matter your career of choice, you're going to be a product of your path to that chosen profession. For Larry Bird, that meant taking the hardwood alongside some older brothers.
While Larry Legend was in the middle of the Bird flock, he had three older siblings: brothers Mike and Mark and sister Linda. As you might expect, the boys were always keen to hit the hardwood whenever they could.
"Larry grew to be the tallest boy in his first-grade class and was forever trying to keep up with his sports-minded older brothers,"  Dan Shaughnessy explained in his 2021 book, Wish It Lasted Forever: Life With the Larry Bird Celtics. "Younger brothers often make the best ballplayers. Ask youth sports coaches. Children who grow up chasing older siblings 'play up,' and it's an advantage when they start playing against kids their own age. Call it George Brett syndrome (the Hall of Fame third baseman had three ball-playing brothers). Larry Bird was a classic case. He played ball because his older brothers played ball. Mark and Mike made him tough and better than most kids his own age."
And beyond that, the future NBA star also picked up a habit that would carry him through his career.
"[Mark and Mike] had a ritual of wiping their hands on the soles of their sneakers for better floor traction, something Larry did instinctively until the day he retired," Shaughnessy added.
While having siblings may seem insignificant, Bird's career was defined by toughness
If you're feeling particularly cynical, you might be thinking that having older siblings was insignificant to Larry Bird's success. The forward, after all, was incredibly talented; that natural ability was unrelated to his brothers.
That may be true, but it overlooks a key part of Larry Legend's story: toughness.
This was the same player who, as a young man, learned about basketball and trash talk playing against grown men. Bird also bounced back after having a disappointing time at Indiana and working as a garbage man — it would have been easy to play it safe and stay in a job he enjoyed — to become a star at Indiana State. And at the NBA level, the famous forward dealt with a variety of challenges, ranging from physical pain to a lack of privacy, without missing a beat.
Could he have learned and internalized the ability to grit his teeth and power through later? Of course, but there's something to be said for starting that as your foundation. It's also worth remembering that the Birds weren't living in the lap of luxury, so Larry and his siblings knew a thing or two about forging ahead despite the challenges.
Without those early lessons, maybe Bird would have never made it to the pros. Perhaps he would have made it into the Association but would have lacked the confidence to be anything more than a role player. Or maybe his back injury would have ended his career even sooner.
At this point in time, though, there's no knowing how that timeline would have played out. Thankfully, the Larry Bird who reached the NBA stage was pretty special.