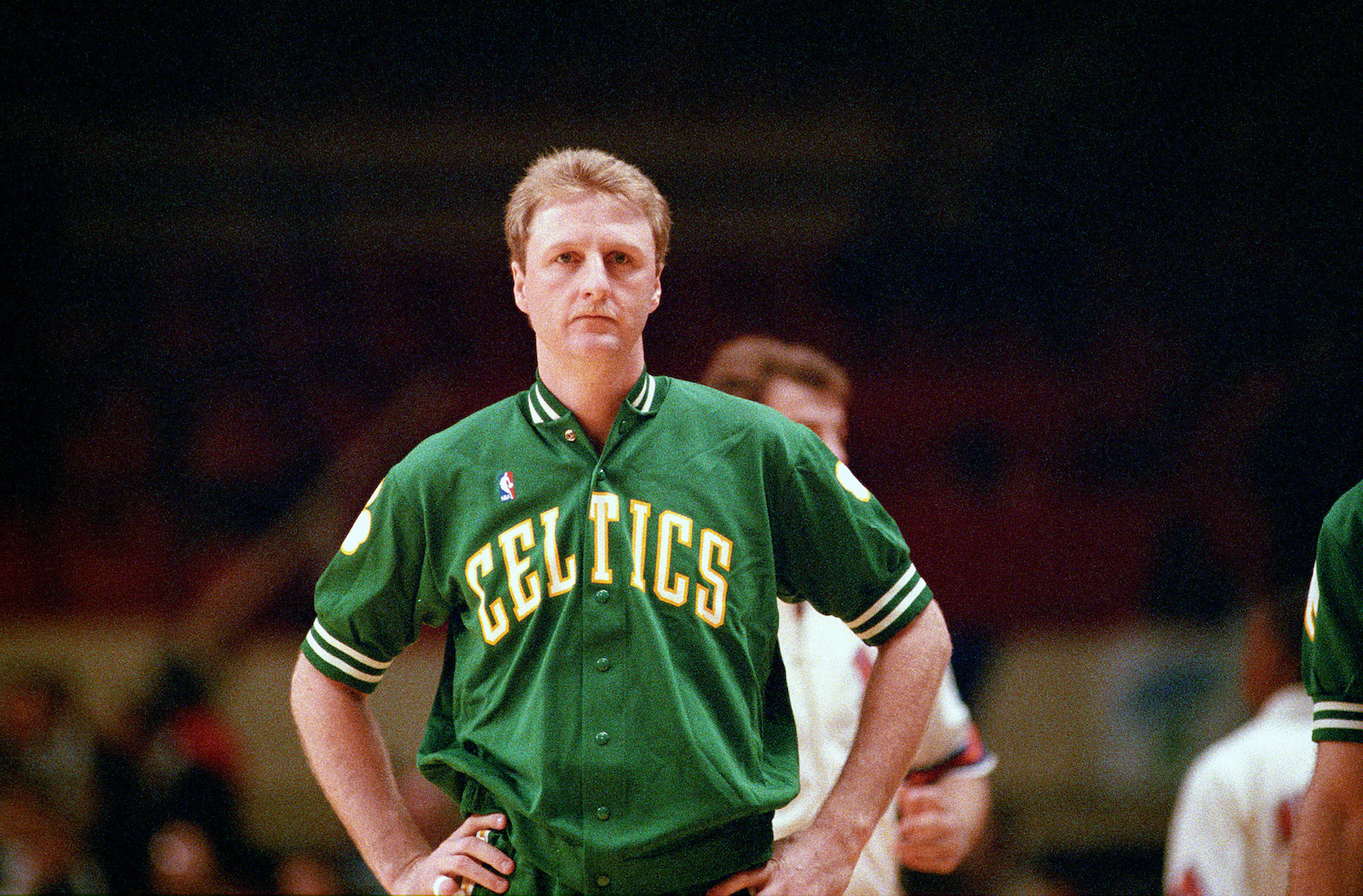 Larry Bird Put Rodney Rogers in His Place After Some Ill-Fated Trash Talk During a Dream Team Warm-up Game
Larry Bird wasn't one to ignore an insult, even if it came during a meaningless scrimmage. Just ask Rodney Rogers about that fact.
When you think of NBA trash talk, Michael Jordan probably springs to the forefront of your mind. During his time on the hardwood, though, Larry Bird also knew how to give it to his opponents. Those verbal assaults weren't even limited to NBA action, as Rodney Rogers can confirm.
Ahead of the 1992 Olympics, the Dream Team played a warm-up scrimmage against a group of college players. While those NCAA stars may have won on the day they didn't escape completely unscathed. After that victory, Rogers engaged in a bit of trash talk, prompting Bird to put the young forward in his place.
The Dream Team played a famous scrimmage against college stars before heading to the 1992 Olympics
During their time in Barcelona, the Dream Team won every game they played with incredible ease and cruised to the gold medal. Before ever leaving American soil, though, the NBA stars faced a stiff challenge from some seemingly inferior opposition.
As documented in a New York Times blog post, the Dream Team faced off against a squad consisting of some of the top college basketball players at the time, including Chris Webber, Grant Hill, Rodney Rogers, and Penny Hardaway. While you might expect the NBA elites to crush their collegiate counterparts, that wasn't the case. The NCAA athletes actually won their initial scrimmage.
"These young kids were killing us," Scottie Pippen recalled. "We didn't know how to play with each other." 
It's also possible that the Dream Team had another disadvantage. Mike Krzyzewski, who served as one of the squad's assistants, suggested that head coach Chuck Daly wanted the NBA stars to experience an early setback.
"He threw the game," Coach K explained. "If you look at how much Jordan played and how [Daly] subbed the guys in, not picking up, not making any adjustments; he knew what he was doing."
That defeat set the stage for Larry Bird and Rodney Rogers to engage in a war of words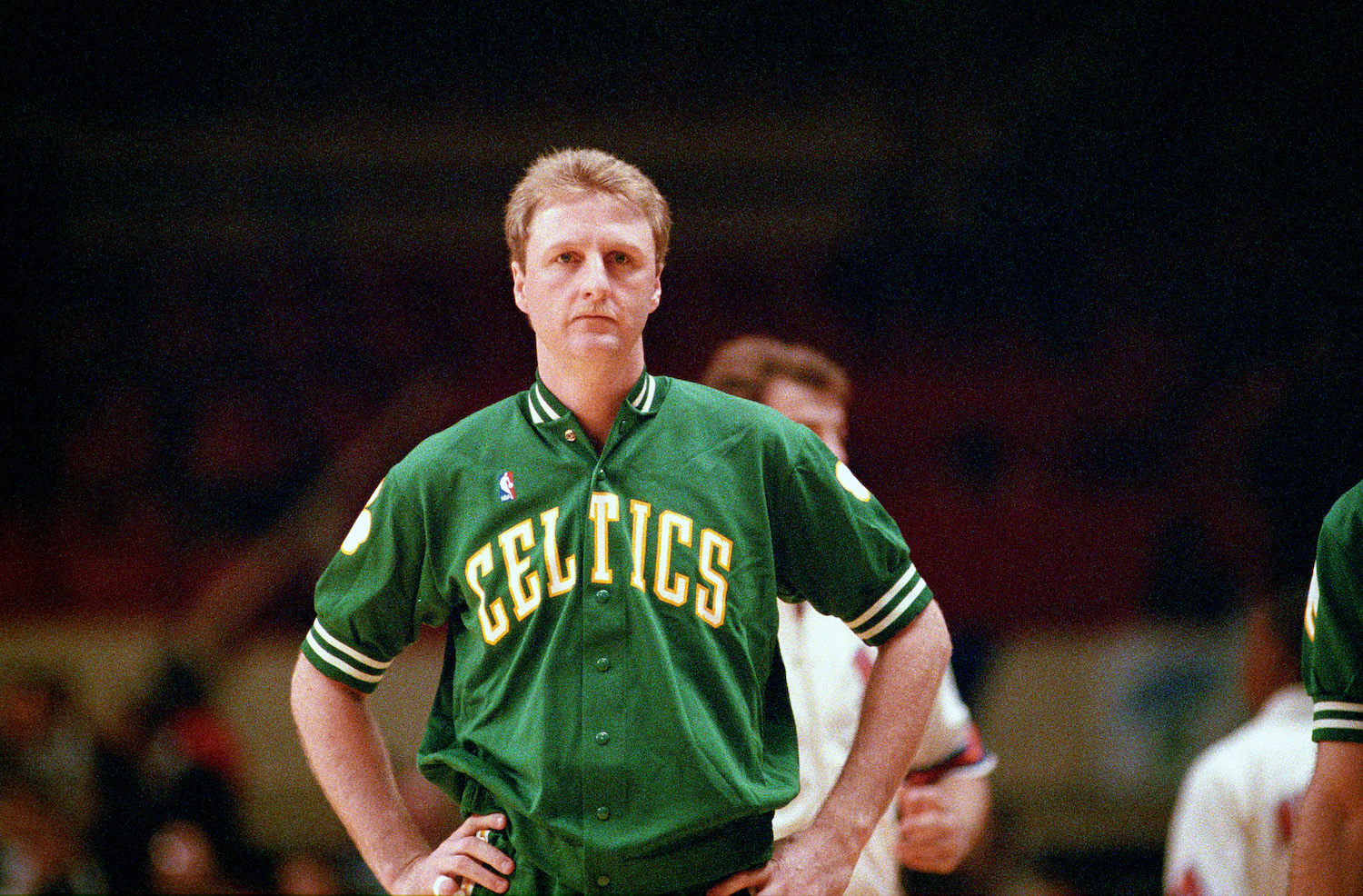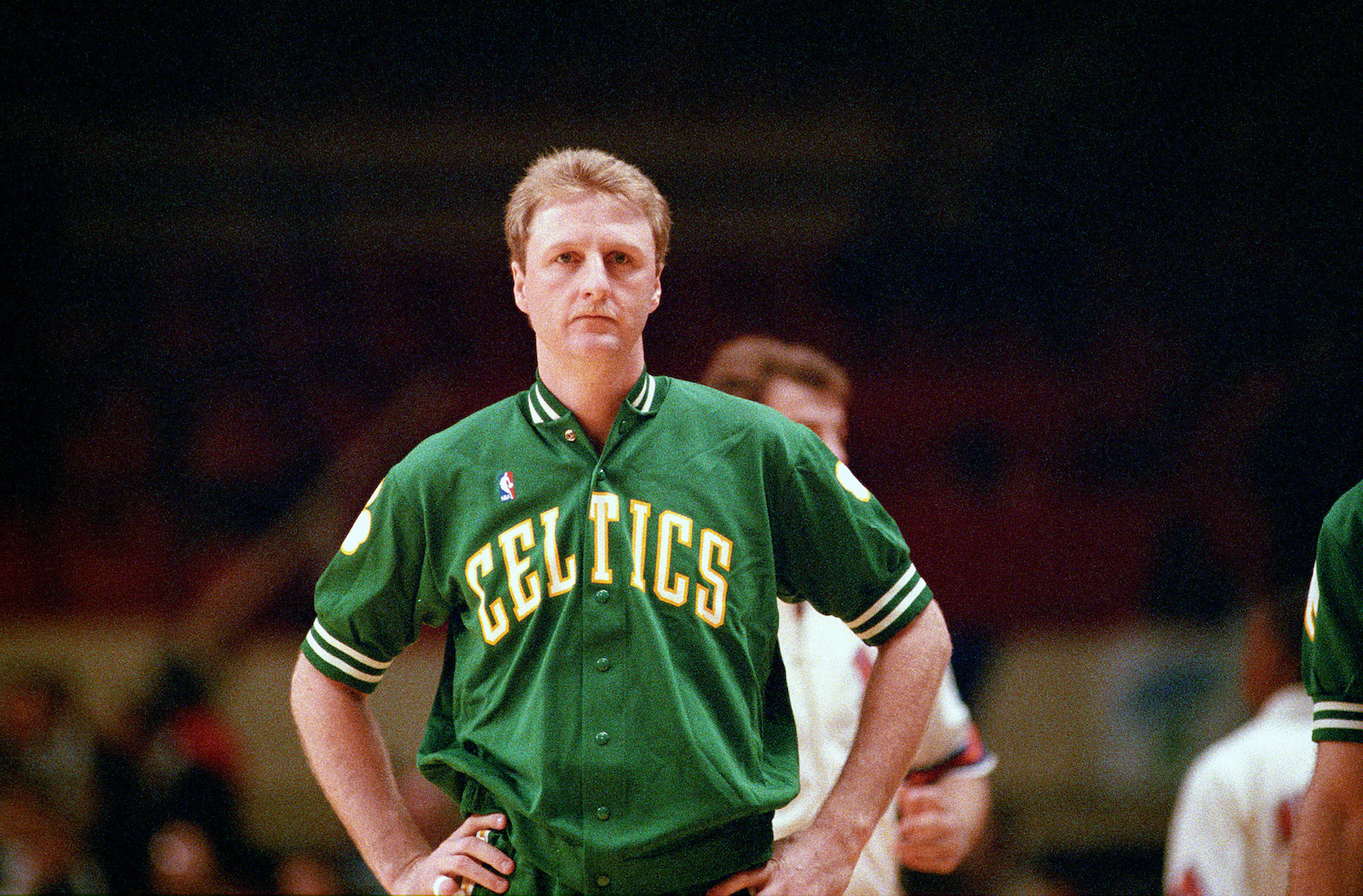 Whether Daly threw the game or not, the NCAA team's victory understandably gave the college stars quite the boost. After that contest, Wake Forest forward Rodney Rogers even engaged in a bit of trash talk.
"We're sitting there, and we get back to the hotel," Jamal Mashburn said during an appearance on the Knuckleheads podcast. "Rodney Rogers says something to, it's a group of them. It's Larry Bird, Magic Johnson, and everybody's shooting the s—. And Rodney Rogers said, 'Hey Larry, you ain't hit a jumper since '84.'"
Needless to say, Bird didn't appreciate that remark. When the Dream Team and the NCAA squad had their rematch, he was ready to teach his younger counterpart a lesson.
"The next day we came in, and I had never seen this, and this is when I was like, 'This a different breed,'" Mashburn continued. "Magic Johnson fed Larry Bird the ball probably eight times in a row down court. Larry Bird got the ball on Rodney Rogers, and every time he was about to make a move, he told him what he was going to do. 'One dribble, pull up, going left. Off Glass.' Bucket. 'One dribble going right, spin, shot.' Bucket. He scored nine times or eight times in a row."
That still wasn't enough for Larry Legend. As he left the court, he also had some parting words for Rogers.
"Young fellow," Bird said according to Mashburn. "Look like '84, huh?"
That wasn't Larry Bird's only show of dominance during his time with the Dream Team
Even though the two had only met in a scrimmage, Bird still taught Rodney Rogers an important lesson about trash talk: Don't antagonize a rival star if you aren't prepared to get torched on the court. That wasn't Larry Legend's only flex during his time with the Dream Team, though.
During the legendary squad's time together, NBA vice president of public relations Brian McIntyre was tasked with getting the collection of stars to autograph some basketballs. While that seemed like a fairly mundane commitment — show up, provide some signatures, then move on — Bird still used it as an opportunity to test his mettle.
"I had about eighty basketballs in my room in Barcelona and had to get the players to sign them all. Bird was the last guy, and he says, 'What's the quickest anyone's done it?'" McIntyre recalled in a GQ oral history of the Dream Team. "I said, 'Anywhere from eight minutes to twenty.' And Bird said, 'I'm going to be the fastest. Time me.'"
Larry Legend did just that, signing all of the autographs in less than five minutes.
"So he signs them, and he throws me the last one," McIntyre continued. "'Okay, what is it?' 'Whoa, four and a half minutes!' And he goes, 'Yes!' Competitive right to the end."
Even at the tail end of his career, Larry Bird wasn't going to let anyone — whether it was Rodney Rogers or a pile of 80 basketballs — stand in his way.