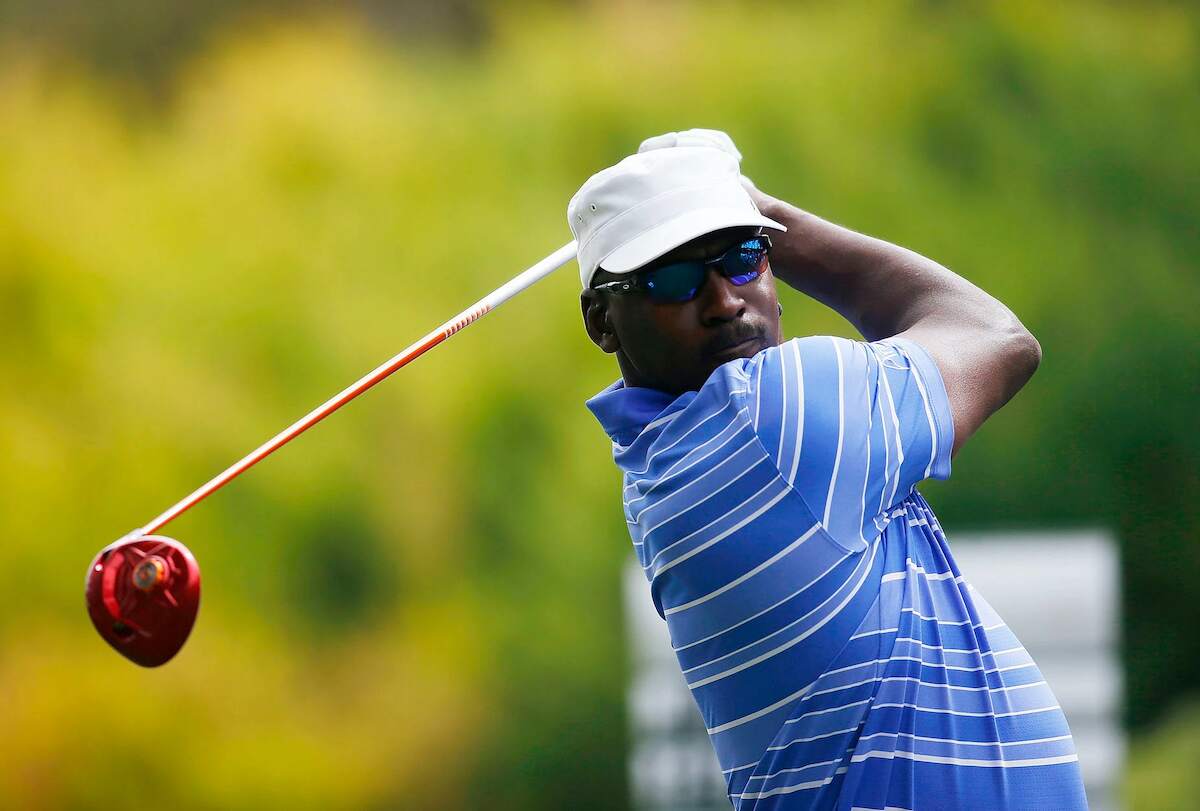 Michael Jordan Once Responded to a Painful Defeat by Forcing His Hall-of-Fame Coach to Play a Round of Golf at 4 a.m
As we learned during 'The Last Dance,' Michael Jordan is capable of taking anything personally, including a narrow defeat on the golf course.
While it's been quite a while since Michael Jordan last set foot on the hardwood, His Airness' competitive fire is still the stuff of legends. MJ's refusal to lose stretched beyond the basketball court, though. Just ask Chuck Daly about that.
During the 1992 Olympics, Michael Jordan and Chuck Daly would hit the golf course and, on one occasion, the coach narrowly won the round. MJ, as you might imagine, didn't take that defeat lightly; the following morning, he forced Daly into a rematch at 4 a.m.
Michael Jordan is a serial winner, no matter the competition
If you watched The Last Dance — or just saw the memes afterward — you know that Michael Jordan could anything personally and turn it into motivation. That ability served MJ well throughout his career.
As a boy, Jordan honed that competitive edge by battling against his older brother, Larry. It then inspired him to bounce back from failing to make his high school's varsity basketball team at the first attempt; His Airness, of course, would dominate the JV competition, make varsity the following fall, and become a star.
From there, His Airness' winning ways only continued. During his freshman year at the University of North Carolina, he nailed the game-winning shot to seal an NCAA title. Then, in the NBA, Jordan became the league's dominant star, winning six championships, five MVPs, and virtually every other award available.
Jordan's relentless will to win, however, extends far beyond basketball. On the golf course, he's willing to talk trash to PGA pros and former presidents; MJ has also been known to cheat at board games and do whatever it takes to avoid losing.
Even His Airness will lose on occasion, though. Just ask Chuck Daly about that.
Losing a round of golf to Chuck Daly and demanding an early morning rematch
During the 1992 Olympics, the Dream Team was a clear step above the competition. Michael Jordan, however, still managed to suffer a painful defeat, albeit on the golf course.
"We were in Barcelona, and we were out there [golfing] every day," Dream Team coach Chuck Daly explained in a 2005 60 Minutes interview. "Of course, Michael always had a little game going with everyone. I ended up shooting a 78 and beating him one day."
As the story — Rick Reilly told a version in Sports Illustrated, which is partially preserved on Bleacher Report — goes, Jordan wouldn't take that defeat lying down. The following morning, he knocked on Daly's hotel room door at 4 a.m. and wouldn't leave until the coach agreed to an immediate rematch. MJ got his revenge, winning that second round by a stroke.
"Chuck was great," Jordan said when asked about that story on 60 Minutes. "When he beat me at golf, it was like the Detroit Pistons beating the Bulls, you know. That just ate at me because I didn't think he was capable of beating me. So, yes, I wanted to play him at the next available time. I got back at him, but he was a delightful guy."
Michael Jordan reminded Chuck Daly of their golf match during the following NBA campaign
On the whole, everything worked out pretty well for Michael Jordan. Not only did he get his revenge on the golf course, but the Dream Team cruised to the gold medal. That happy ending, however, didn't mean he'd let Chuck Daly forget what happened in Barcelona.
The following season, Daly took over as the head coach of the New Jersey Nets. During a meeting with the Chicago Bulls, MJ came over to the sidelines with a message for his old adversary.
"Now transcend that to the next year, and I'm coaching the Nets," Daly continued. "We can't do anything with [Jordan]. He's scoring at will. He walks by the bench and says, 'Don't ever beat me in golf again."
Even before The Last Dance, Michael Jordan clearly knew how to take things personally.