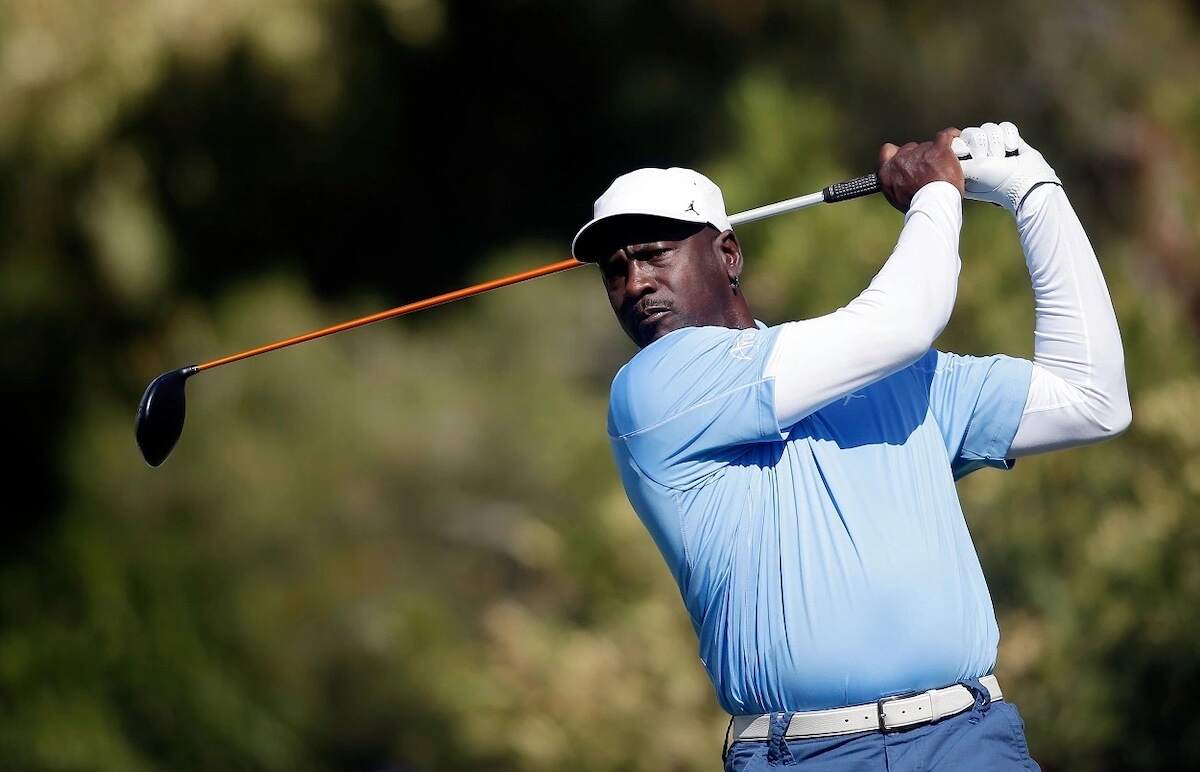 Michael Jordan's Poor Choices Got Him Banned From an Exclusive Miami Beach Golf Course
Six-time NBA champion Michael Jordan, who's also famously an avid golfer, was once banned from a private course in Miami Beach.
If The Last Dance taught us anything (as if we didn't already know), it's that Michael Jordan is a guy who plays by his own rules. I would call the way he lives life "The Jordan Rules," but there are some copyright issues there, so I'll stay away from that.
Anyway, it's been abundantly clear over the years that what the six-time NBA champion wants is what the six-time NBA champion usually gets… well, except maybe the chance to go for ring number seven with the Chicago Bulls.
It's not often that someone stands up to Jordan, and, likely, he doesn't hear the word "no" very often. However, a posh golf club in Miami Beach once took a stand against the two-time Hall of Famer for, of all things, his poor choice of attire, which led to him getting banned from the course for life.
Michael Jordan has been an avid golfer for decades
Michael Jordan's love affair with the game of golf began during his final year at the University of North Carolina. He'd just wrapped up his last season in a Tar Heels uniform in the spring of 1984. His roommate and good friend, Buzz Peterson, was going out to hit some golf balls. Jordan asked if he could tag along.
He played his first actual round a short time later, a round in which he made one par (any golfer knows that'll bring you back), and he was hooked from there.
Since then, Jordan has been an avid golfer and essentially plays whenever he gets the chance. Outside of his casual rounds (which have given the world some of his greatest gambling stories), MJ has hosted an annual celebrity tournament to raise money for charity and even recently opened up his own ultra-private course, The Grove XXIII, in Hobe Sound, Florida.
And speaking of private golf courses in Florida…
Michael Jordan was once banned from a golf course in Miami Beach for refusing to change his cargo shorts
As mentioned, there are a number of golf stories involving Michael Jordan, but this particular one might be the most hilarious.
So here's what went down. In November 2012, Jordan was teeing it up at La Gorce Golf Club in Miami Beach, Florida, where he later said (more on that in a moment) he'd played plenty of times before. Now, as it is at most nice courses, the dress code at La Gorce states that all golfers must wear a collared shirt and Bermuda shorts (for those wearing shorts, anyway).
Jordan, however, had made the poor fashion choice to wear cargo shorts that day (must need all those extra pockets for wads of gambling cash and six NBA rings and such). Some members of the club actually complained about it.
So MJ gets to the 11th hole and gets approached by a member of the staff, who tells him he needs to go back to the clubhouse and change. Jordan refused, finished his round, and left. Not long after, the New York Post reported that Michael Jordan's refusal to change clothes had actually gotten him banned from the exclusive club, which naturally brought a classic Jordan response.
MJ's response was about what you'd expect
It's crazy to think that Michael Jordan would actually take the time to respond to the ban, but this must have been one of those instances where he took things personally (insert the now-legendary Last Dance meme here) and felt the need to fire back. Here's how MJ described what happened to ESPN.
"I've been there many times and no one told me a thing. Then all of a sudden they come to me on the 11th hole and say I can't wear cargo shorts. Wow! The round is almost over and you want me to buy shorts now? Yeah, right!!"

Michael Jordan
As for the ban, Jordan's response was exactly what you'd expect.
"No problem!!"

Michael Jordan
It's highly unlikely that Michael Jordan has much of a problem finding a place to play golf, especially now that he has his own course. So it stands to reason that The Grove XXIII would allow cargo shorts, right? But here's a tip, Michael. Just because you can wear cargo shorts doesn't mean you should.