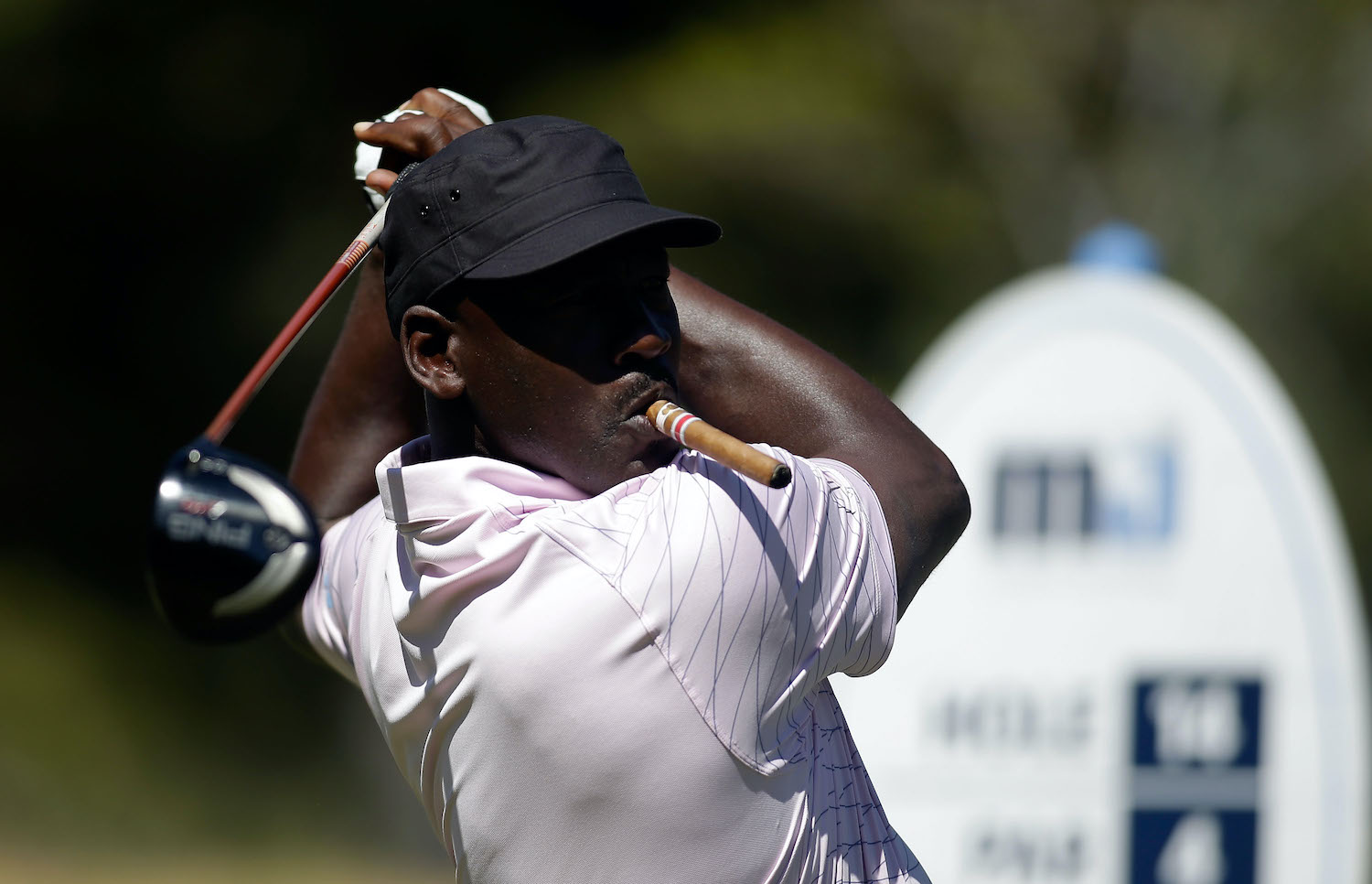 Michael Jordan Has a Non-Negotiable Rule for His Golf Partners, According to Jason Kidd: 'If You Don't Play Fast, He Will Leave You'
While he found fame and fortune on the basketball court, Michael Jordan won't pull any punches when he's on the golf course.
While Michael Jordan obviously made his name playing basketball, his resume does include some additional sports. His Airness famously left the hardwood behind to try his hand at professional baseball, and during his leisure time, he's been known to hit the golf course. Unsurprisingly, his high standards and competitive nature carry over, no matter the contest.
Take, for example, his golf game. According to Jason Kidd, MJ has a strict requirement for any of his partners. If you're teeing off alongside Jordan, you better be prepared to play at his pace.
Michael Jordan is a basketball legend, but he also knows a thing or two about golf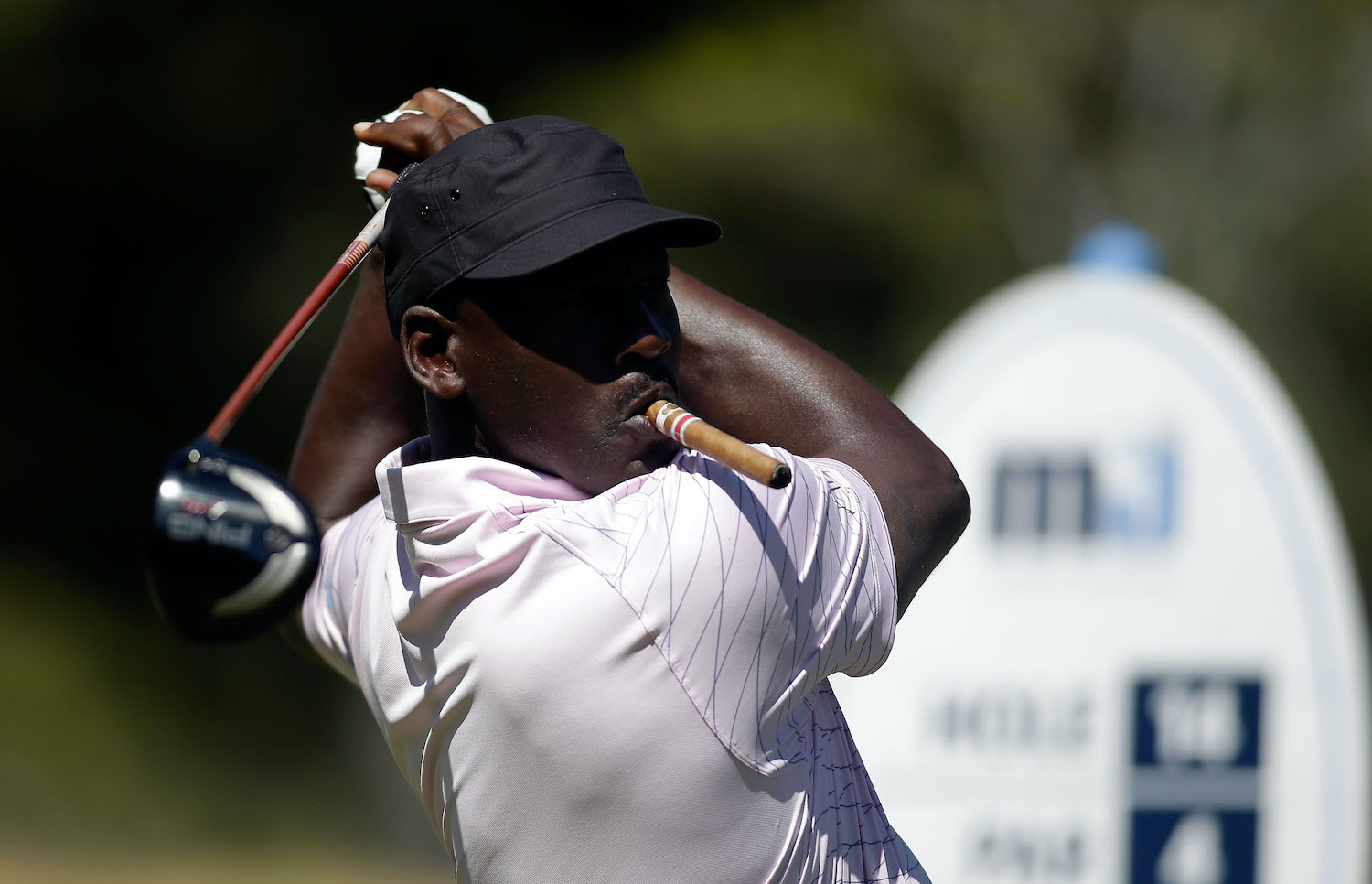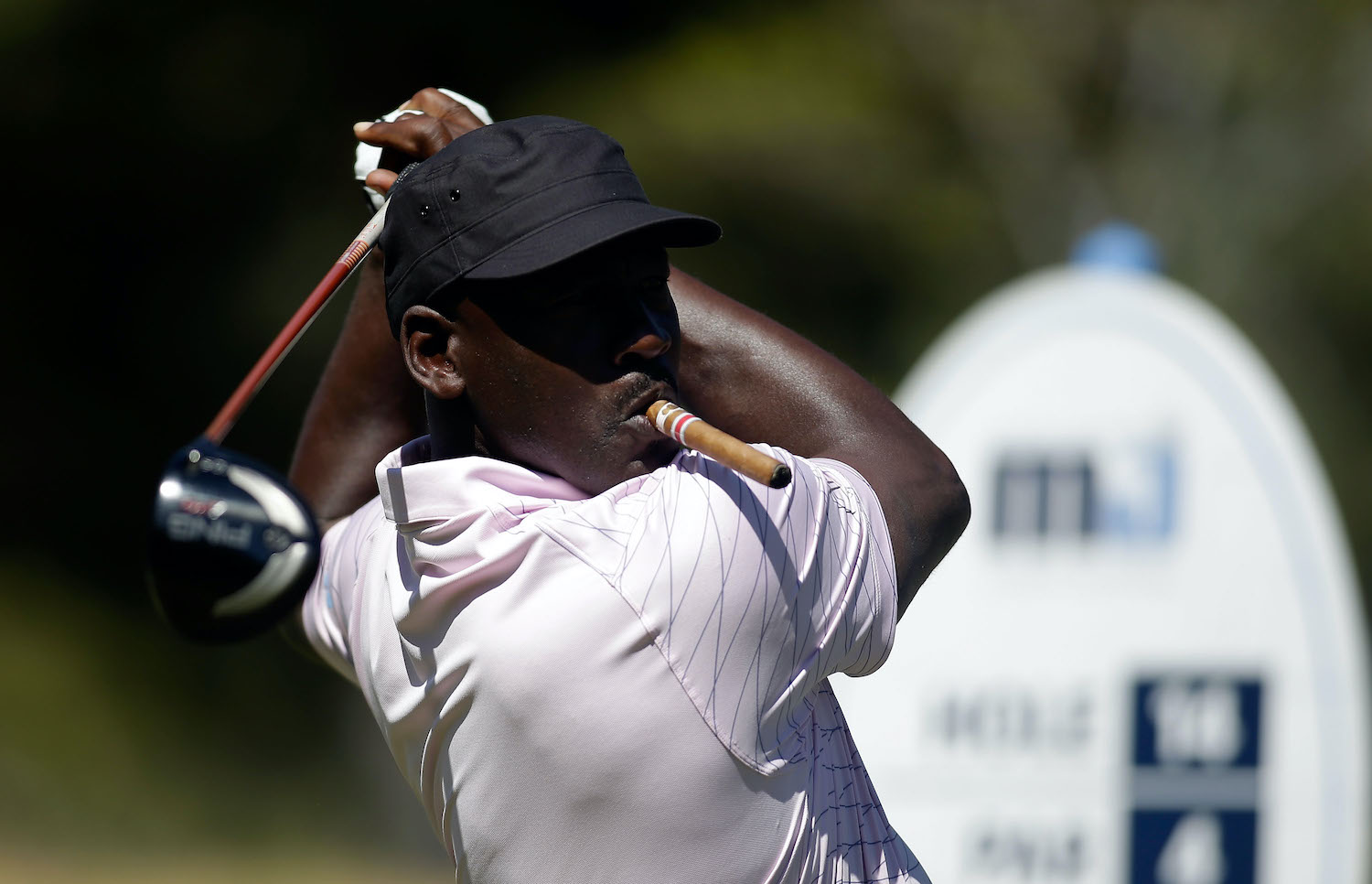 At this point, it's somewhat of a cliche to say that golf is a game for the rich and famous. While that's not 100% accurate, it is safe to say that His Airness does enjoy hitting the links.
In fairness to Jordan, though, his love of golf actually predates his fame and fortune. During his time at the University of North Carolina, the basketball star crossed paths with Davis Love III, who would go on to win the 1997 PGA Championship. The golfer was friends with Buzz Peterson, MJ's roommate, and the three eventually hit the course together.
While Jordan had never played before teaming up with Love, his competitive nature took over. He continued playing through his professional career, has built up quite a skill set, and even has his own course dubbed The Grove XXIII.
According to Jason Kidd, MJ doesn't tolerate slow golfers
During his NBA career, Jordan built up a reputation as an incredible competitor with unyielding standards. As his Chicago Bulls teammates can confirm, working with His Airness meant doing this his way. That demanding nature, it seems, carries over onto the golf course. Just ask Jason Kidd about that reality.
"If you don't know how to play fast, then you are not allowed to come back," Kidd explained on GOLF's Subpar podcast. "With him, if you don't play fast, he will leave you."
That isn't the first time that Jordan's pace of play has come up. In 2015, Golf.com reported that His Airness' desire to build his own course was at least partially motivated by slow golfers.
"Michael likes to play fast, and he can't stand it when people won't let him through," an anonymous source explained. "That happens enough out there that he's gotten fed up."
Beyond the speed requirement, Kidd also confirmed that hitting the course with MJ means being ready for battle.
"He's a competitor," the former point guard continued. "That's the other thing, you get to see guys as a competitor in golf, and you've gotta compete because you're with the best, and when you compete with him, you've gotta bring your A-game."
Michael Jordan isn't above violating golf etiquette in pursuit of a win, either
Jordan does more than simply expect his partners to play to his pace, though. Based on some anecdotes that have emerged, we also know that His Airness isn't afraid to push the boundaries of golf etiquette in pursuit of a win.
In addition to throwing out some of his signature trash talk — everyone from former presidents to Brooks Koepka has experienced that reality — Jordan has also intentionally made noise during an opponent's putt on at least one occasion. That story comes courtesy of Michael Douglas, who recently shared his experience with His Airness.
"I played a couple of times with Michael Jordan, and I remember being a fool once and accepting one of his bets on a putt," Douglas explained. "He wanted to make it some crazy amount — in the thousands. I'm not a big gambler. I lined up the putt, and, over and over, Jordan starts ripping the Velcro on his golf glove. I was like, 'What are you doing?!' And he goes, 'Look, man. If I can make a free throw with 20,000 people screaming at me, you can make a putt with me making a little noise.'"
For many people, hitting the golf course is the perfect way to relax and enjoy an afternoon. If you're playing a round with Michael Jordan, though, things will probably be a bit less leisurely.