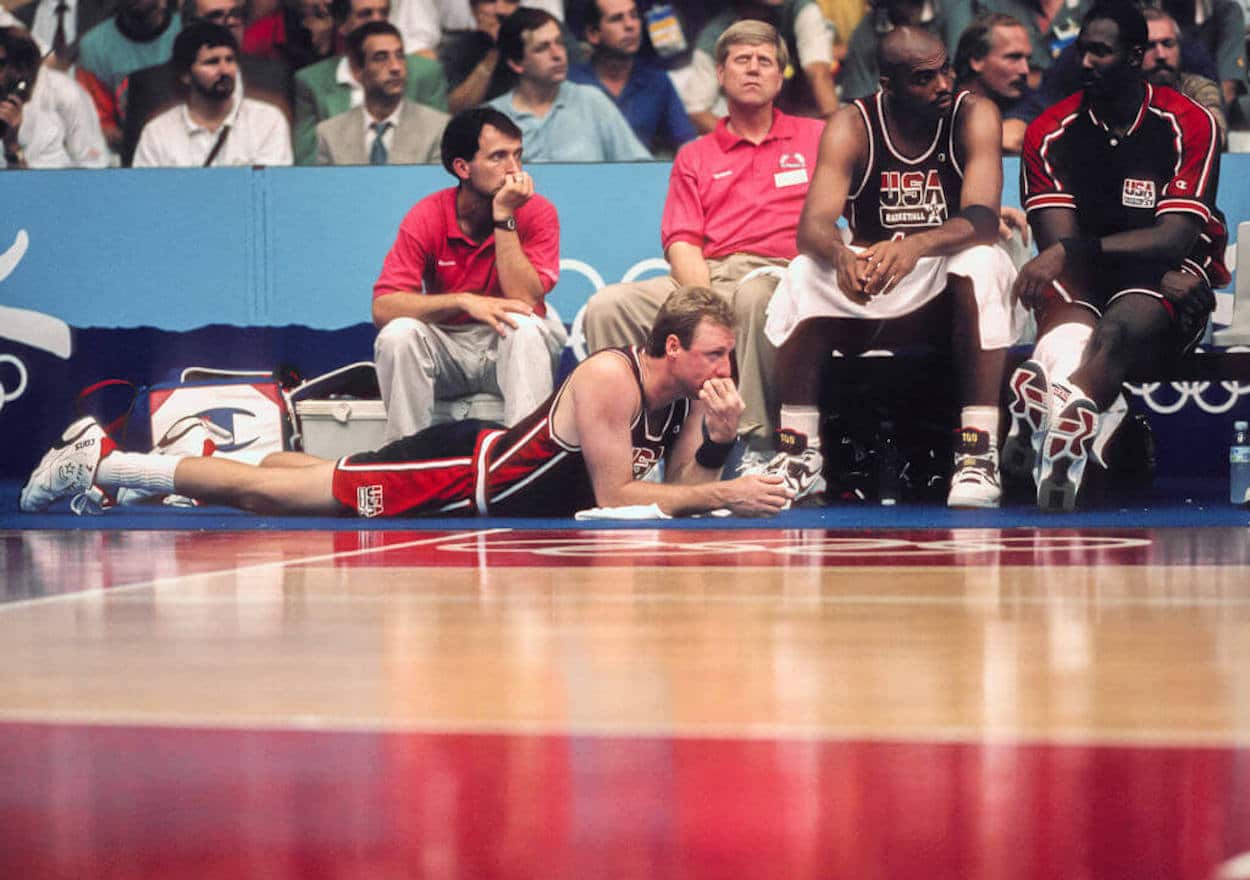 Larry Bird's Trip to the Olympics Was Especially Painful Due to Fear of Failing a Drug Test
While Larry Bird's time with the Dream Team ended with a gold medal, he suffered through some extra pain during that trip to Barcelona.
For an NBA player, dealing with physical pain simply comes with the territory. Whether we're talking about simply bumps and bruises or more serious injuries, no one is going to stay out of the trainer's room for their entire career. Just ask Larry Bird about that reality.
For all of his talent, the legendary Boston Celtics star was ultimately forced into retirement by a bad back. That injury, however, couldn't keep him from saying goodbye to the game in style by winning an Olympic gold medal with the Dream Team.
That's not to say the entire international experience was a breeze, though. If anything, he faced even more pain than he did at home.
Larry Bird had to pull back on steroid injections due to fears of a positive drug test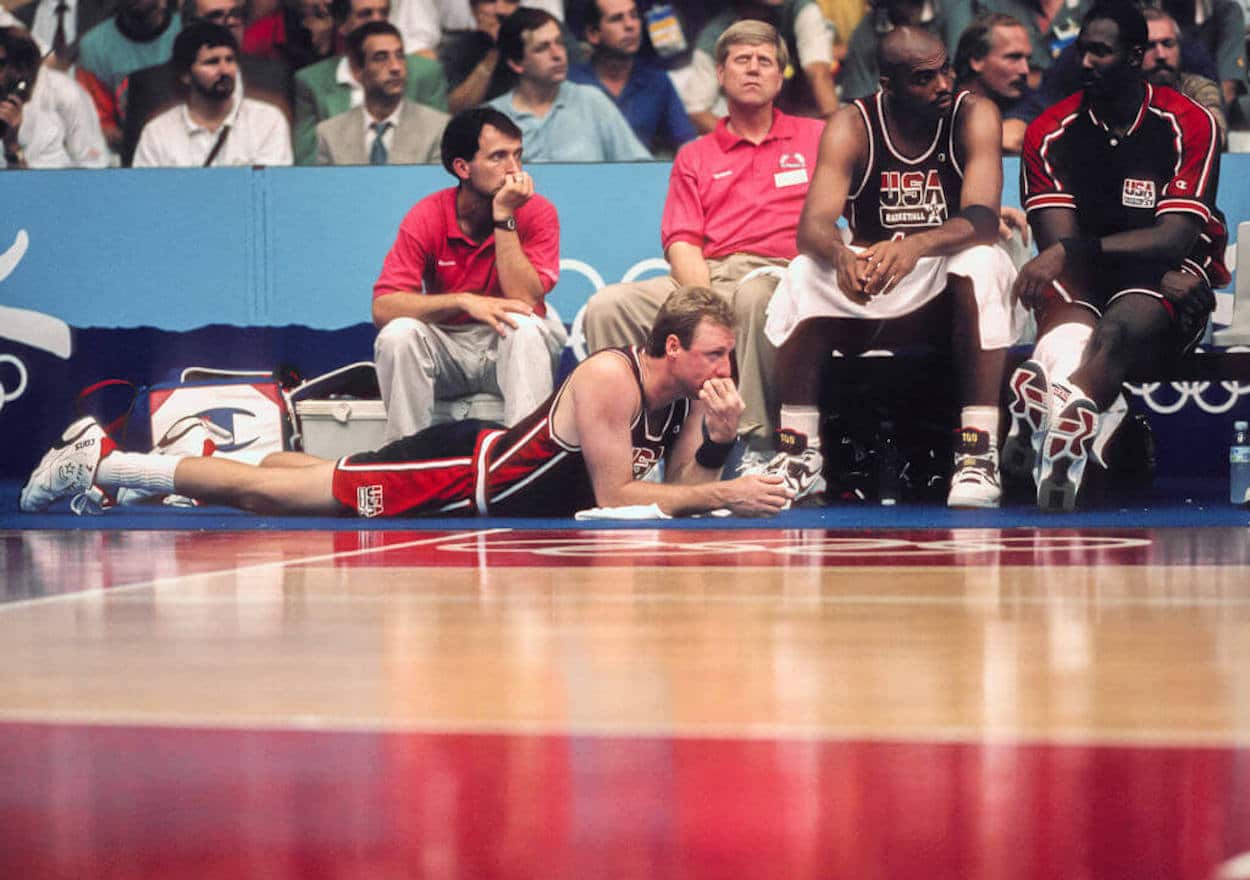 As basketball fans will remember, Larry Bird spent a good deal of time toward the end of his career on the floor next to the Celtics bench, trying to keep his back from locking up. And while that method wouldn't have caused any issues with the International Olympic Committee, some other techniques would.
With a trip to Barcelona with the Dream Team on the cards, Larry Legend had to be careful. The last thing he wanted, after all, was to head to the Olympics only to fail a drug test.
"I was really in bad shape finishing up the season with the Celtics," the forward explained in his 1999 book, Bird Watching. "I needed a lot of treatment and a lot of anti-inflammatory drugs and painkillers to make it through."
Some treatments, however, became particularly risky with international basketball on the cards.
"One thing we had to be really careful about was monitoring the medication they were giving me," Bird continued. " The Olympic committee had very strict rules about what kind of drugs were allowed in an athlete's system. One of the drugs that was banned was steroids. When my back got really unstable and my nerves got really inflamed, one of the treatments we resorted to was a steroid injection in my back. Once I decided to play in the Olympics, we had to be really careful about using that as a method of treatment, because we were concerned that residues of it could show up in a drug test. Everyone kept telling me it would probably be fine, but the truth was we couldn't be 100 percent sure, so a lot of times I didn't take the shot, even though I really could have used it."
While things weren't entirely perfect, Bird survived the Olympics and headed home with a gold medal
As fate would have it, Bird wrote that he was selected for random drug testing on at least two occasions. While he was a bit anxious while waiting for the first set of results, nothing untoward happened.
That doesn't mean the entire Olympic campaign was easy, though. Larry Legend was still dealing with some serious pain, and that reality even prevented him from taking part in the opening ceremonies. And, focusing on basketball, Bird only averaged 18 minutes of action per game during the tournament. As he wrote, "I wasn't really worth testing. A lot of games, I spent most of my time on my stomach on the floor in front of the bench, trying to get comfortable watching while everyone else kicked butt out there."
And kick butt they did. The Dream Team cruised to a gold medal, even without the Celtics star's services, dominating each and every game. Bird was a member of the squad, though, claimed his gold medal, and rode off into the sunset.
It might not have been the most pleasant trip abroad, but it was certainly worth the effort.