Larry Bird Was Always 2, 3, Maybe 4 Steps Ahead of Everyone Else on the Court
It's no secret Larry Bird was never the most athletically-gifted player on the basketball court. What the Boston Celtics forward lacked in athleticism, he made up for with smarts. Bird's mental game was as good as anyone's.
Bird was always multiple steps ahead of everyone else on the court. That became evident during the 1986 NBA Finals against the Houston Rockets.
Larry Bird dominated in the mid-1980s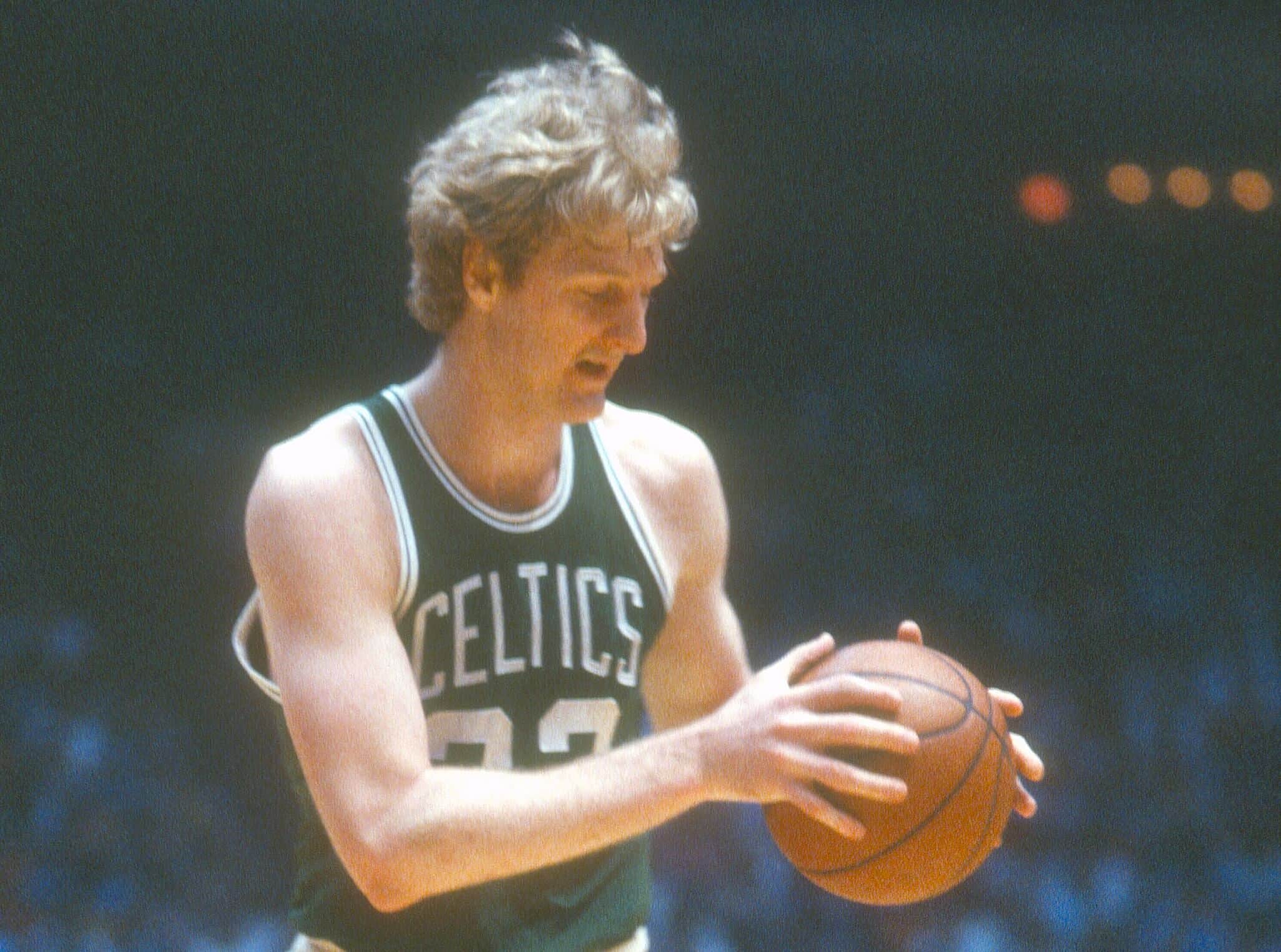 You always hear about Bird not being the greatest athlete and being slow. Although he was far from the athletic level of Michael Jordan, former teammate Greg Kite dispelled a myth about Bird.
"It's just wrong to say he wasn't athletic, and you hear it a lot," Kite told Sportscasting in 2021. "Everybody in the NBA is athletic. Maybe he wasn't as fast as certain guys, but he was a good, solid athlete. He had adequate speed and quickness, but everybody in the NBA is athletic."
Kite then went on to add that Bird's mental toughness set him apart from the other stars in the league.
"Not only was he skilled, but he was mentally tough," Kite said. "He was not afraid to fail."
Bird hardly failed. He won three straight MVPs from 1984 to 1986. After winning Rookie of the Year in 1980, he helped guide the Celtics to the first of their three NBA titles of the decade when they beat the Houston Rockets in 1981. From 1984 to 1987, the Celtics reached the NBA Finals, winning championships in '84 and '86.
Bird always had his next step or two planned
Yes, Bird could shoot. He may have also been the best passing forward the game has ever seen. He anticipated well, and that's because he was always thinking. He often knew what was going to happen before it happened.
Although the Celtics had four future Hall of Famers in their starting lineup, Bird was Houston's main focus during the 1986 NBA Finals. The Rockets threw several different defenses at him. He had a plan for every single one of them.
"I'm always looking for a double-team and trying to get myself into a position to pass the ball first," Bird explained after Game 3 of the series, per Sports Illustrated. "If the clock gets to around 10, I'm just gonna try to get a shot up because we haven't got time to move the ball around two or three times.
"If they send their big man over to double me, then our big man just follows him to the basket, and I give it to him. That's easy. If a guard comes over to pick me up, maybe I can shoot over him. If we cut a man through to the basket and nobody picks him up, or his man stops to double-team me, then I can make the pass to him.
"If the defender goes on with our guy, then they might have to send someone else over. Then I either have the guard that went through on the low post or the other guard coming over from the top of the key for a jump shot."
Bird had all the bases covered. He was prepared for any situation. That, combined with his scoring, passing, and rebounding ability, is what makes him one of the best to ever suit up in the NBA.