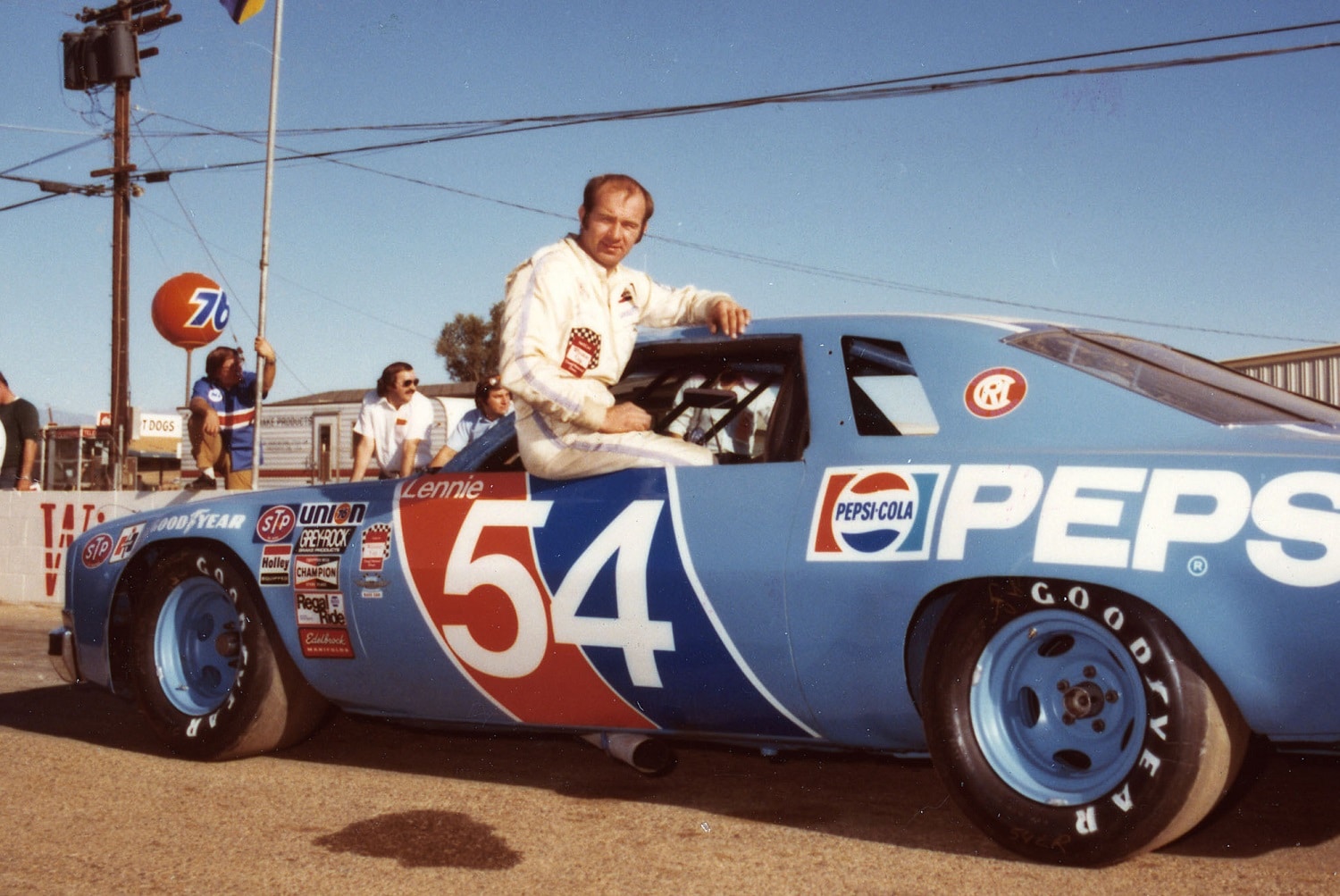 Who Was the Last NASCAR Cup Series Driver to Win in Ty Gibbs' '54?'
Lennie Pond set a speed record the last time the No. 54 car that Ty Gibbs will drive in 2023, won in the NASCAR Cup Series.
Sixty years later, we finally have a sequel to the television sitcom Car 54, Where Are You? Beginning Feb. 5 at the Los Angeles Coliseum, it'll be Car 54, Where Have You Been? It stars Ty Gibbs in his first full season of NASCAR Cup Series action.
Gibbs, 20, was an infant the last time a competitor drove the No. 54 in the Cup Series with any regularity. That will be his ride in 2023, and the bar is low to become the most successful driver in that car.
Joe Gibbs Racing moves in a new direction with an old number for Ty Gibbs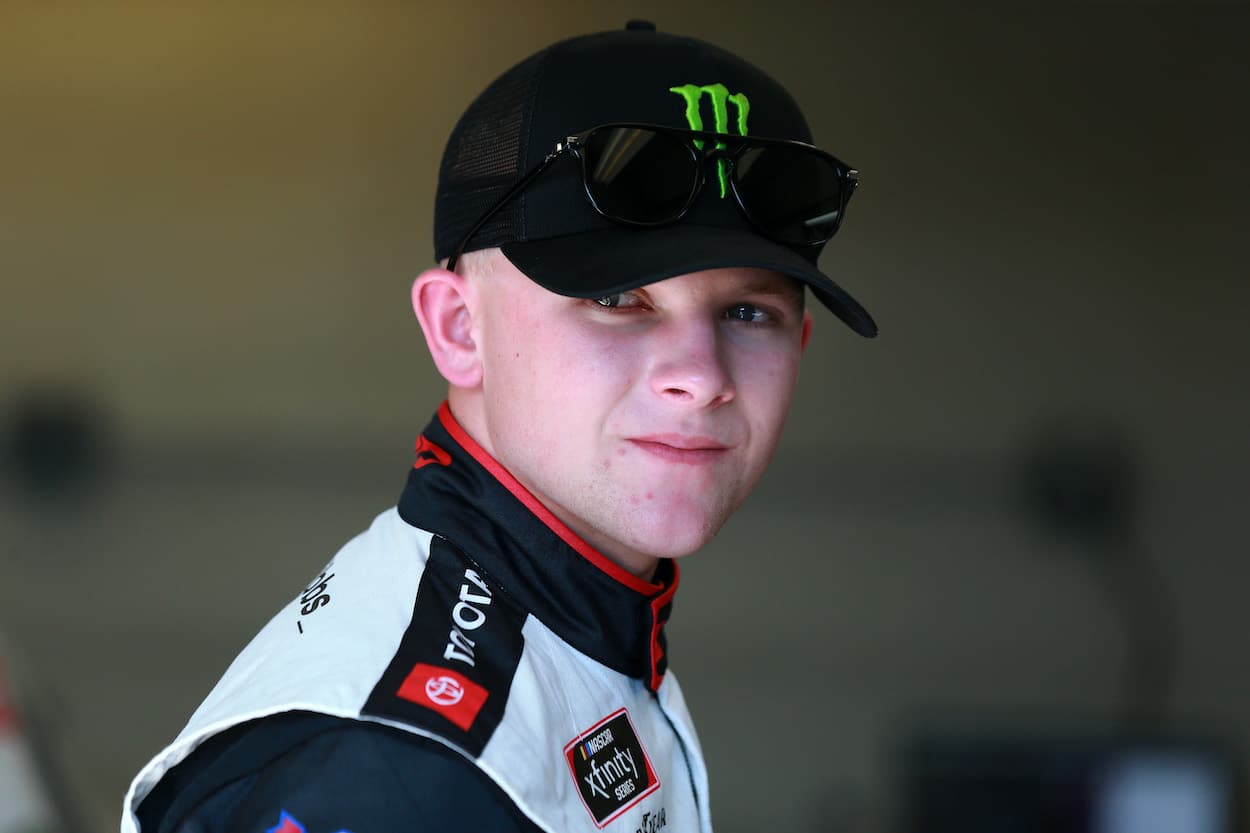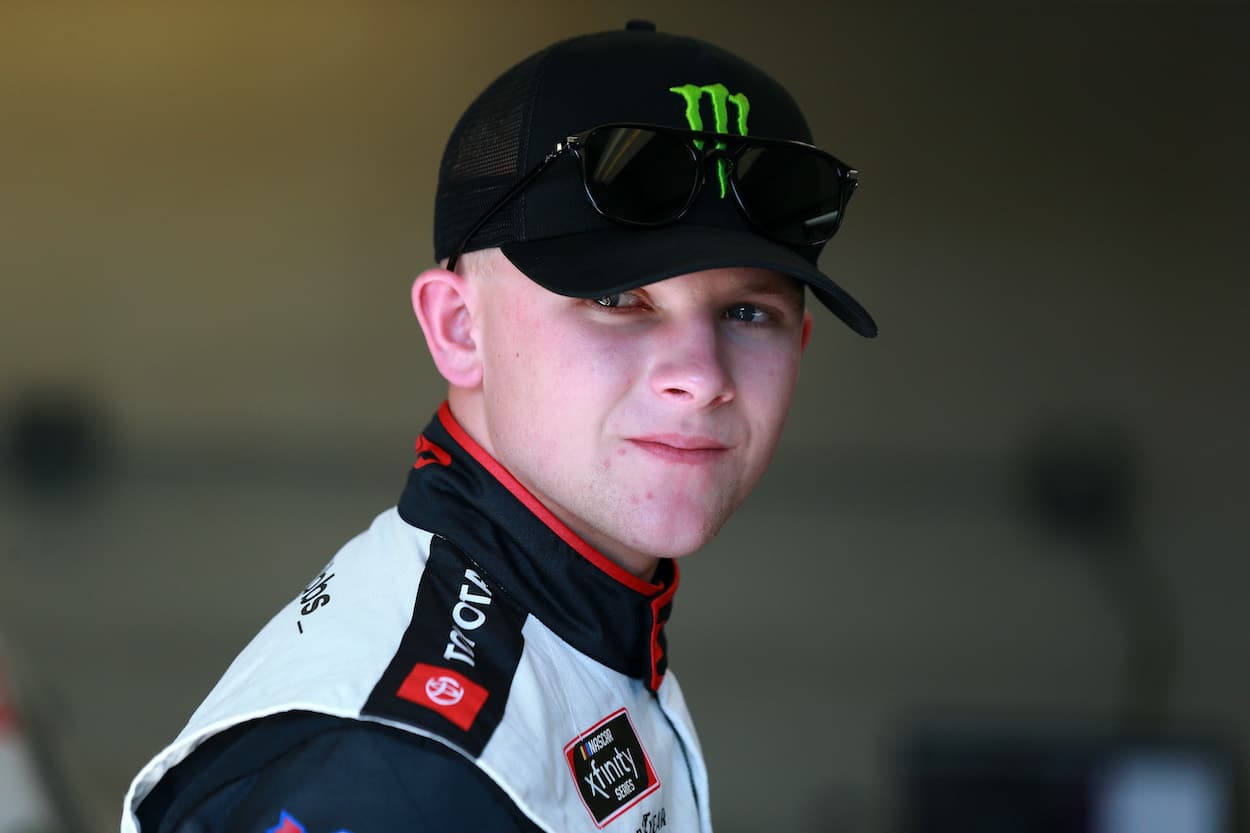 Kyle Busch is a tough act to follow, given his two Cup Series crowns and more than 220 victories across the three national NASCAR series. So, Joe Gibbs Racing is giving Ty Gibbs a fresh start as the replacement by putting him in the No. 54 Toyota next season instead of Busch's No. 18, a 15-year fixture at JGR.
The "54" has seldom been seen on Cup Series tracks since its last full-time appearance. In fact, other than Garrett Smithley and J.J. Yeley twice apiece in the second half of the 2019 season, no one else has competed with that number since 2003. Driving for BelCar Racing, Todd Bodine spent the entire season in the No. 54 Ford. Eighth place at Pocono that season represents the last time the car made the top 10.
Only one driver steered the No. 54 to Victory Lane more than once
Not surprisingly, low car numbers have been more common than high ones in NASCAR, and No. 54 falls in line with the trend. Despite making its debut with driver Ken Warmington in three races around upstate New York in 1950, that number has gone to the starting grid just 465 times, according to DriverAverages.com.
Eighteen drivers used the car number – all sparingly – from 1950 to 1960, the year Jimmy Pardue began a five-season run of 178 starts in the "54." Pardue was competitive and scored 78 top-10 finishes with that number. Along the way, he became a bit of a celebrity by tying into the Car 54, Where Are You? TV series.
Pardue scored the first two victories for the No. 54 car, triumphing at Richmond in 1962 in what was then the Grand National Series and again the following season at Dog Track Speedway in Mayock, North Carolina.
Two days after racing in Hillsborough, North Carolina, on Sept. 24, 1964, Pardue died in a wreck while conducting a tire test for a manufacturer, and the car number showed up sparingly again until Bill Dennis made 21 starts in 1970.
No. 54's only other win came in 1978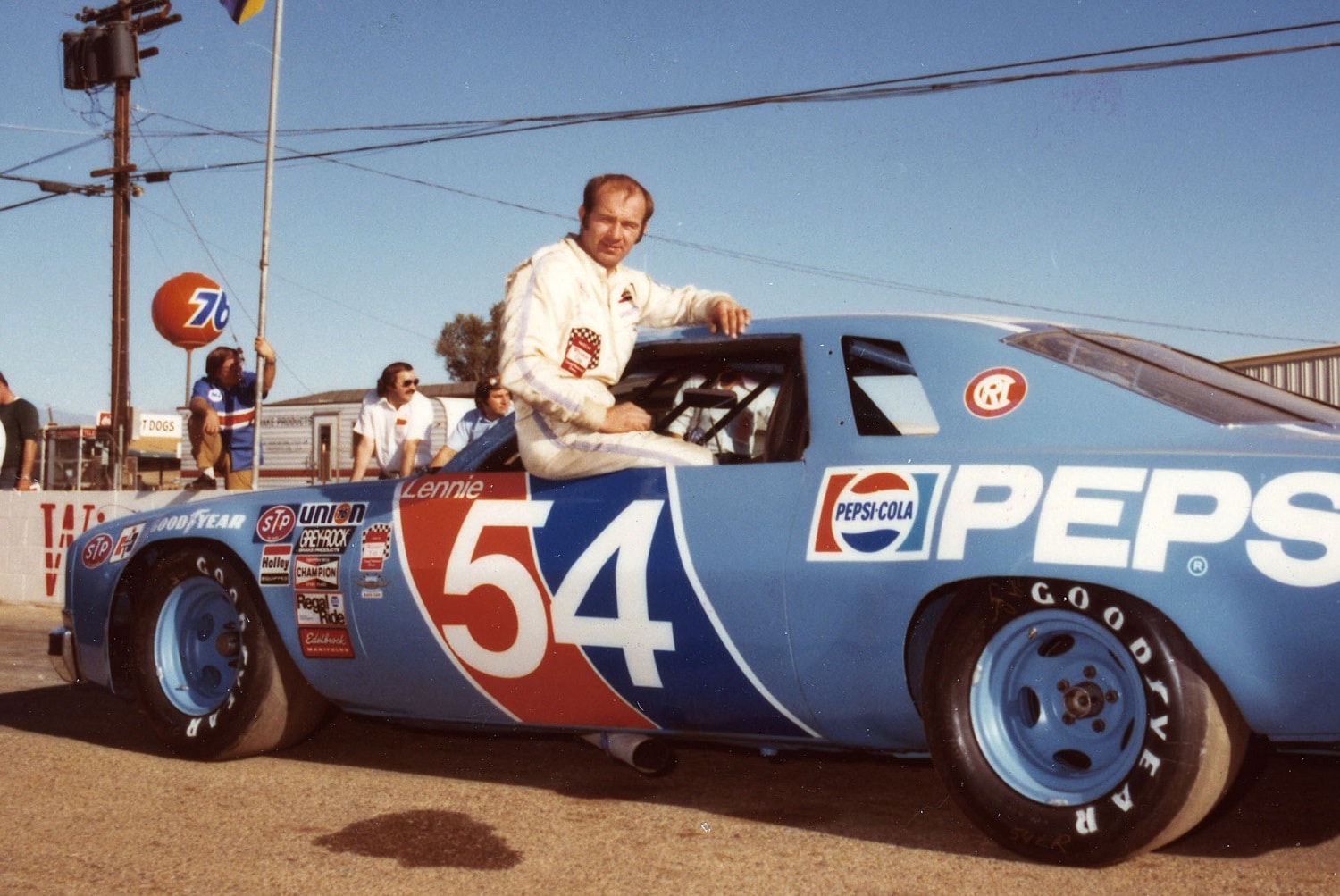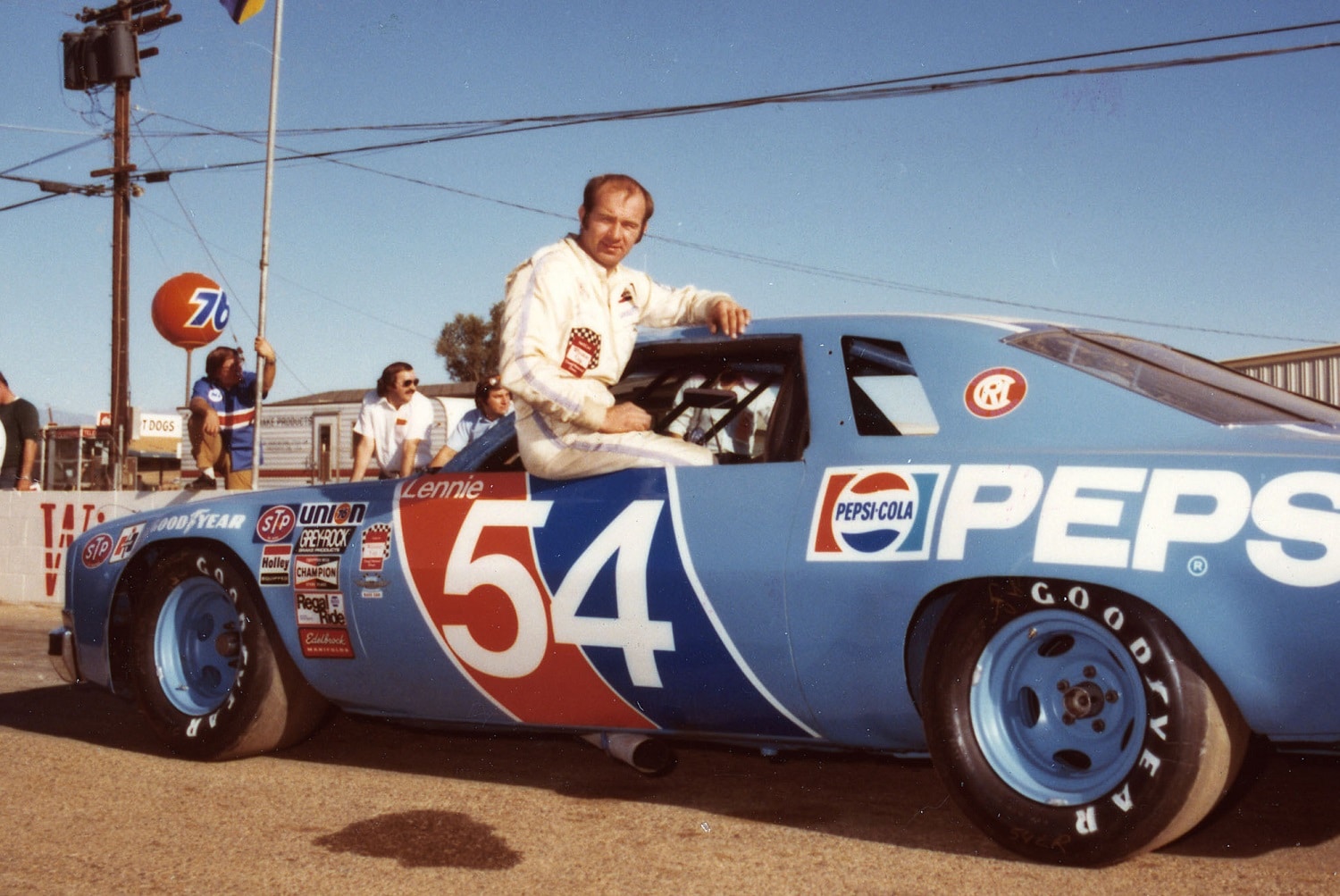 Jimmy Pardue's 178 appearances represent the all-time high for the No. 54 car. Second on the list is Lennie Pond, who made 141 starts and produced 73 top-10 showings from 1973-79 in the early days of NASCAR's modern era under the Winston Cup banner.
Pond scored nine top-10 finishes in 1973 on his way to beating out Darrell Waltrip for the NASCAR Rookie of the Year Award. Though he continued competing through 1989, the 1978 season was Pond's last year of running a full-time schedule. It also marked his only win in 234 starts, and he did it in style.
Competing at Alabama International (now Talladega Superspeedway) on Aug. 6, 1978, Pond's No. 54 Oldsmobile grabbed the lead from Benny Parsons with five laps to go, and he took the checkered flag ahead of Donnie Allison, Parsons, Cale Yarborough, and David Pearson.
In the process of becoming the last driver of the soon-to-be Ty Gibbs No. 54 to win, Pond set a then-record with an average speed of 174.7 mph.
Got a question or observation about racing? Sportscasting's John Moriello does a mailbag column each Friday. Write to him at [email protected].