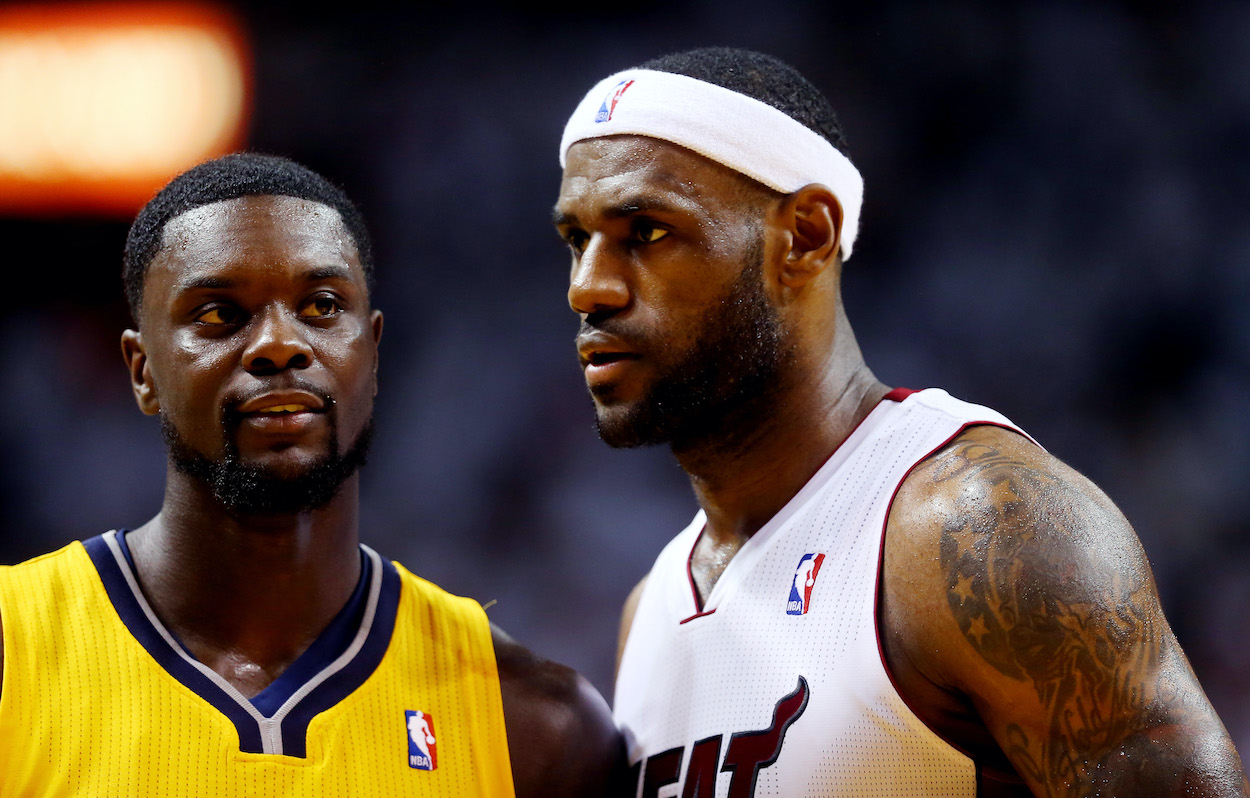 LeBron James' Former Archnemesis Surprisingly Praises Him for 'Space Jam 2': 'I Think He Did a Good Job'
Wait, Lance Stephenson actually liked LeBron James in 'Space Jam 2?'
Many NBA players have tried — and failed — to rattle LeBron James's cage on the basketball court over the years. From hurling insults to committing hard fouls to flopping all over the floor, there's nothing James' opponents haven't tried in efforts to get inside his head.
But no one was more imaginative with his troll attempts than Lance Stephenson.
James and Stephenson went toe-to-toe in the playoffs multiple times dating back to 2012, and it made for brilliant theater every time. Although Stephenson was one of James' biggest rivals of the last decade, the former Indiana Pacer paid him a surprising compliment after watching "Space Jam: A New Legacy."
The heated LeBron James-Lance Stephenson rivalry
Before James and Stephenson became teammates on the Los Angeles Lakers in 2018, the two were bitter rivals battling for Eastern Conference supremacy. They met five times in the playoffs dating back to 2012, and even though James got the best of his nemesis every time, Stephenson left us with some incredible moments while attempting to take The King out of his game.
The most memorable has to be the iconic ear blow during Game 5 of the Eastern Conference Finals in 2014. James finished that game with just seven points and four assists in a 93-90 loss, but he rebounded in Game 6 to lead the Miami Heat to a series-clinching win.
Stephenson later admitted he would've tried anything to piss James off in the playoffs, but he wasn't exactly sure what made him blow in his ear.
"I was really trying to get [James] mad," Stephenson said in a 2018 video for The Score. "Really trying to win the game, trying to get him unfocused. I would try anything.
"I don't regret it, but sometimes I look at it like, 'Why did I do that? What made me do that?'"
Stephenson pays James a surprising compliment for "Space Jam 2"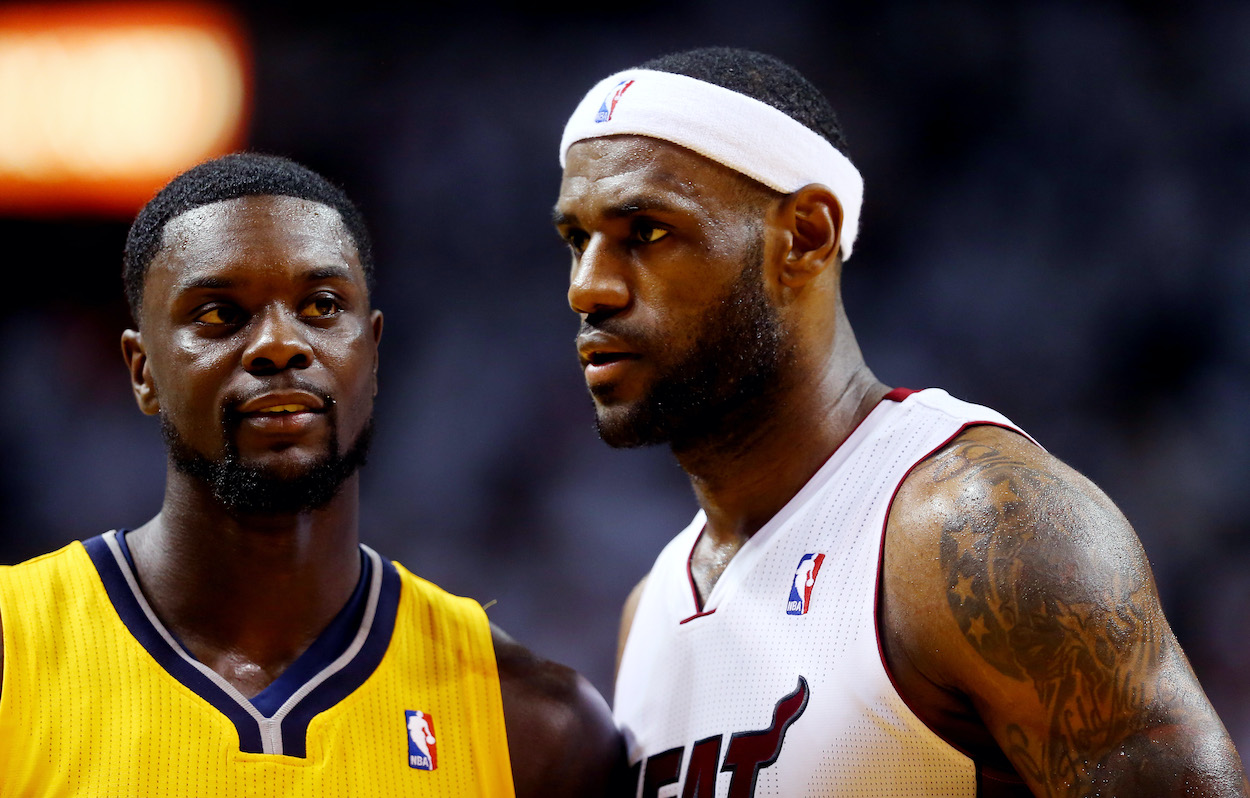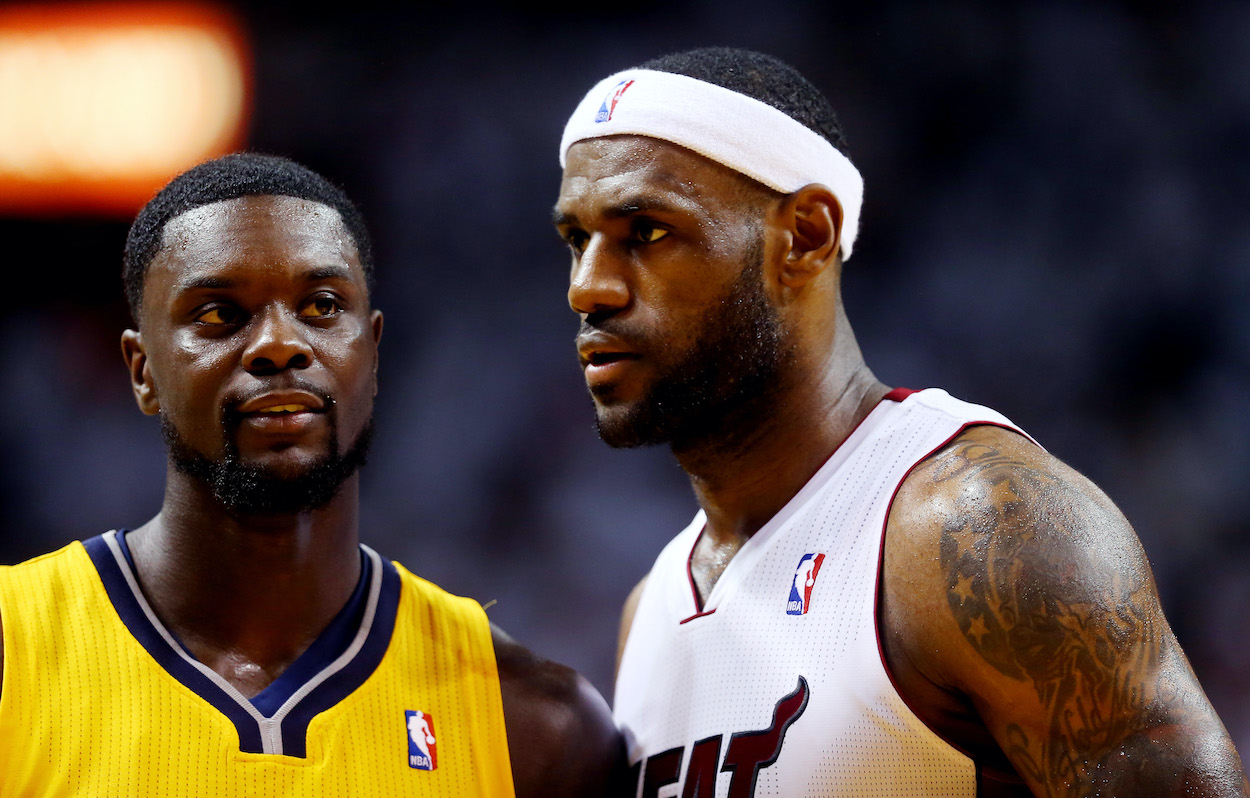 Stephenson and James clearly didn't like each other during their heated playoff battles, but now that the dust has settled, there's a mutual respect existent between the two.
In a recent appearance on the Posted Up with Chris Haynes podcast, Stephenson actually praised his former rival for his performance in "Space Jam: A New Legacy."
I think he did a good job. Very good messages in the movie. I had a good time, my kids definitely had a good time. I think he did a good job. It's tough for a basketball player to act, but for him to show his personality and get out there and be an actor, playing right. I mean I give it up to him. That's not easy.

Lance Stephenson
Sounds like we can consider this beef squashed.
Ah, the power of Bugs Bunny.
Movie critics haven't been as kind to LeBron
The original "Space Jam" with Michael Jordan is still a cult classic 24 years after its original release. Fans were rightfully skeptical about James' sequel to the iconic movie — which released in theaters and on HBO Max over the weekend — and critics were not nearly as kind as Stephenson.
A few days after its release, "Space Jam: A New Legacy" held a 32% rating on Rotten Tomatoes and a 4.3/10 rating on IMDb. Johnny Oleksinski of the New York Post called the film an "abomination," while Alissa Wilkinson of Vox called it "apocalyptic horror."
But hey, if LeBron's archrival enjoyed the movie, it can't be that bad, right?