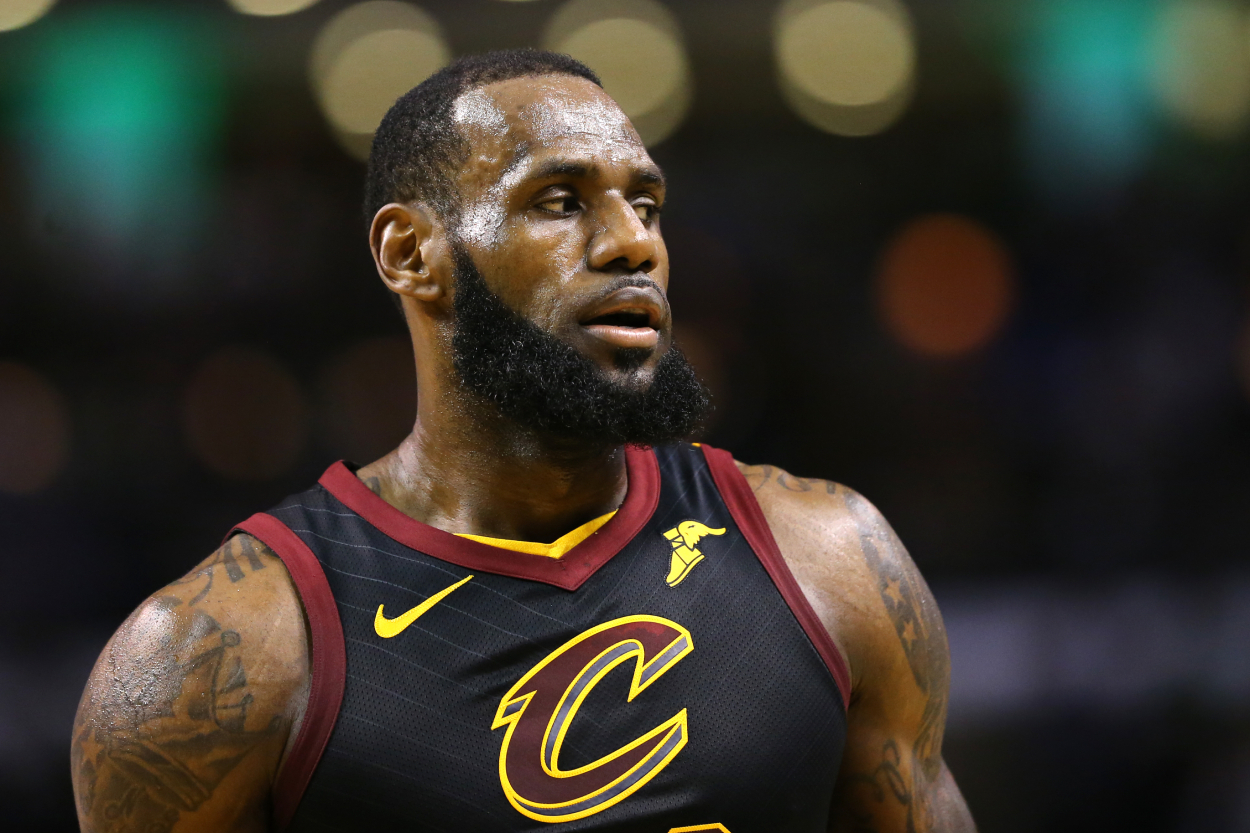 LeBron James Would Give Cavs Teammates 'The Look' for Making Wrong Moves on the Court: 'He'll Look at You Like You're Crazy'
The King knows what he's doing; he is one of the greatest basketball players of all time, as he is a four-time NBA champion and four-time MVP. Because of this, LeBron James would give his Cavs teammates "the look" for making the wrong moves on the court during his time in Cleveland.
During The Last Dance, we all saw how hard Michael Jordan was on his teammates. What about LeBron James, though? Does he get into it with other players on his team? James' former Cleveland Cavaliers teammate recently revealed how James was as a leader during his time in Cleveland, and he also shared what it took for other Cavs players to get "the look" from James.
That former teammate is 2016 NBA champion Channing Frye.
LeBron James won a championship with Channing Frye on the Cavs
Frye had a decent amount of success throughout his career after going to the New York Knicks with the No. 8 overall pick in the 2005 NBA draft. He earned 2005-06 All-Rookie honors and averaged as many as 12.7 points and 6.7 rebounds in 2010-11 on the Phoenix Suns.
However, in 2015-16, the Orlando Magic traded him to a LeBron James-led Cavs team. Frye scored 7.5 points and pulled down 3.6 rebounds in 26 games for the Cavaliers that season. Cleveland then went on a run to its second consecutive NBA finals that year, and they ended up winning the NBA championship, coming back from a 3-1 deficit to beat the Golden State Warriors.
Frye then played with James on the Cavs in 2016-17, and they went to the finals again. During the 2017-18 season, though, the Cavaliers traded Frye to the Los Angeles Lakers. He returned to Cleveland in 2018-19, but James had moved on to LA.
LeBron would give his teammates 'the look'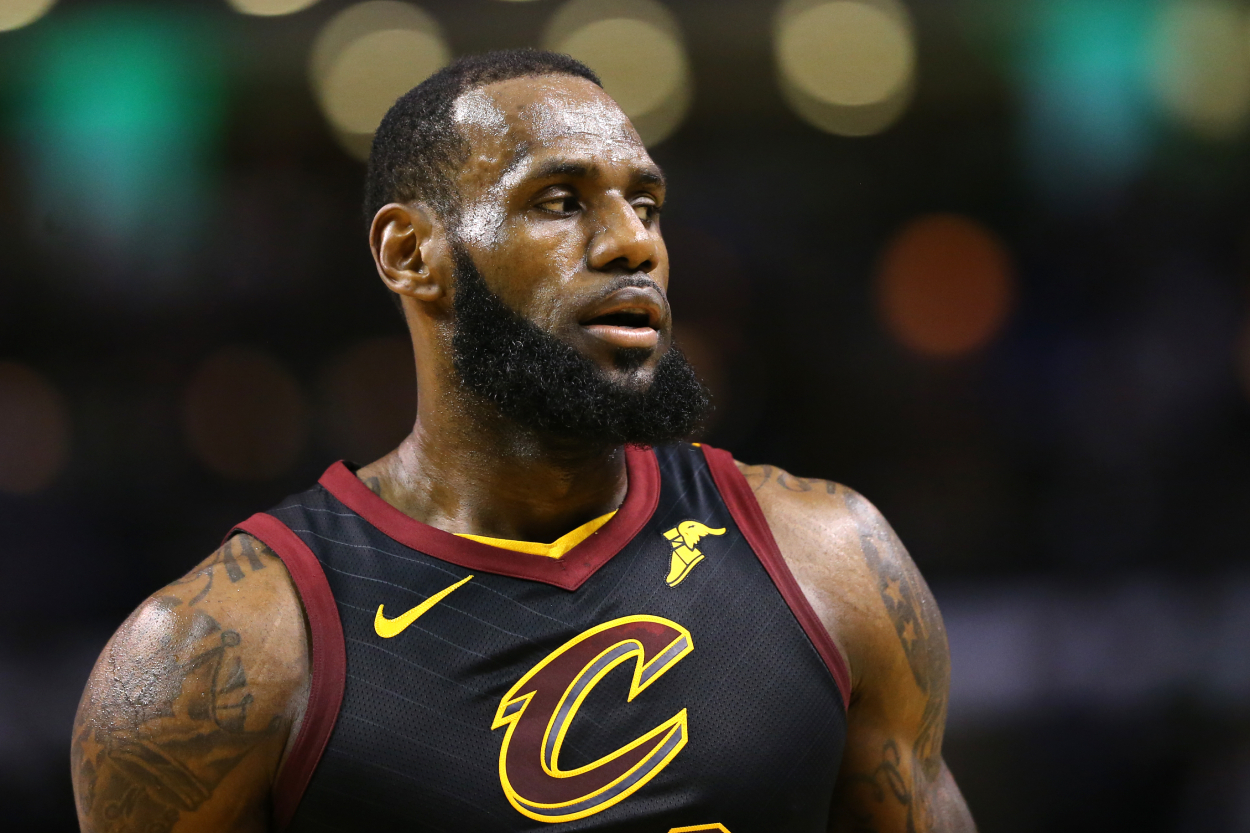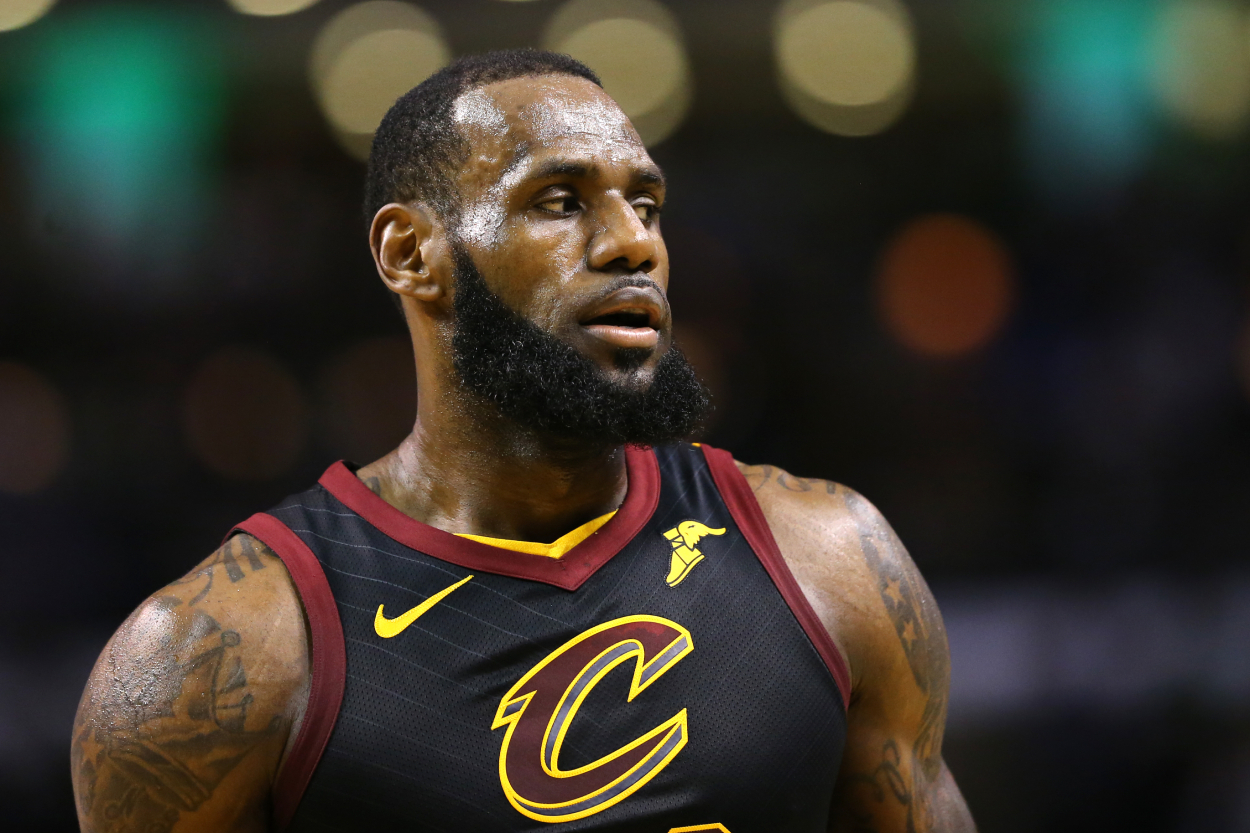 Frye recently appeared on The Dan Patrick Show, and Patrick asked him how often James would yell at him when they were teammates.
"Not as often as you think," Frye said on the July 2 episode. "He's more of a look guy. LeBron is a look guy. … LeBron got looks."
Patrick then followed that up by asking what would make James give his teammates "the look."
"Lack of confidence," Frye said. "So, like if he passes you the ball and you don't shoot it because you missed two, he'll look at you like you're crazy. And then he goes, 'You don't think I know what I'm doing? Shoot the ball.' And I'd be like, 'Dang, yeah, you are LeBron, so I probably should shoot it next time.' It's all encouraging; it's all good. He's one of the best teammates I've had."
James seems like an ideal teammate, but no one should want to get "the look" from The King; he knows what he's doing.
Other former Cavs players called LeBron James a good teammate
Frye isn't the only person who has praised James as a teammate over the years.
Danny Green played with James on the Cavs and Lakers, and he compared how James was as teammate in 2019-20 in LA to what he was like in Cleveland in 2009-10.
"He does more things off the court with teammates. We bond, we have a group that's in tune and he knows how important that is for us to be clicking on the court," he said to USA Today's LeBron Wire in 2019. "And it's the most surprising thing to me at this point in his career … he's a guy that's accepting criticism to learn and will actually listen to his teammates to let them push him."
J.R. Smith, who won titles with James on the Cavs and Lakers, also discussed what makes James such a good teammate.
"He definitely holds you accountable, but one thing about Bron, he leads by example with his work ethic," Smith said on the June 1, 2020, episode of The Pat McAfee Show. "His biggest attribute is being able to pull people along with his work ethic."
James isn't fighting his teammates like Jordan did, but he holds them accountable in other ways, and that's what makes him the great player he is today.
As Frye noted, he's LeBron James, so he knows what he's doing. The King is one of the greatest basketball players of all time.
Stats courtesy of Basketball Reference