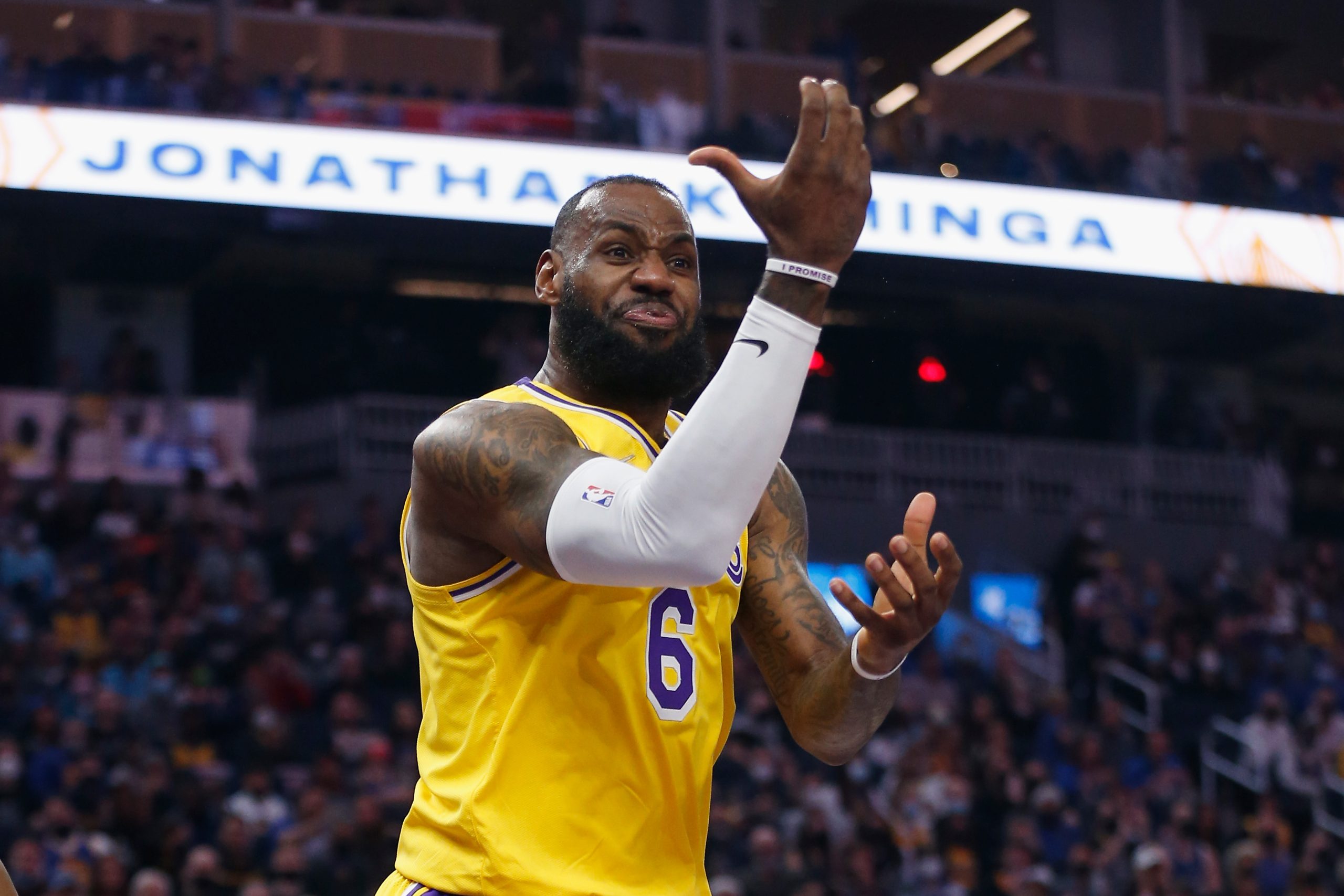 LeBron James Helps Confirm the Labeling of Today's NBA as Soft
LeBron James continues to get "pissed off" for all the wrong reasons.
Let's face it, today's NBA has evolved into a track meet and a three-point shooting contest. Today's stars like LeBron James get away with traveling, moving screens, and excessive whining. They do this while getting away from the physical, half-court game. It's a completely different sport these days, some say for the better while some say the game is much softer now.
Former NBA standout Rick Barry took care of the traveling and moving screen issues in a rant this week, saying officials let today's players get away with everything. James took care of the soft part with another one of his "pissed off" comments that shows just how sensitive he is.
Rick Barry recently blasted today's NBA game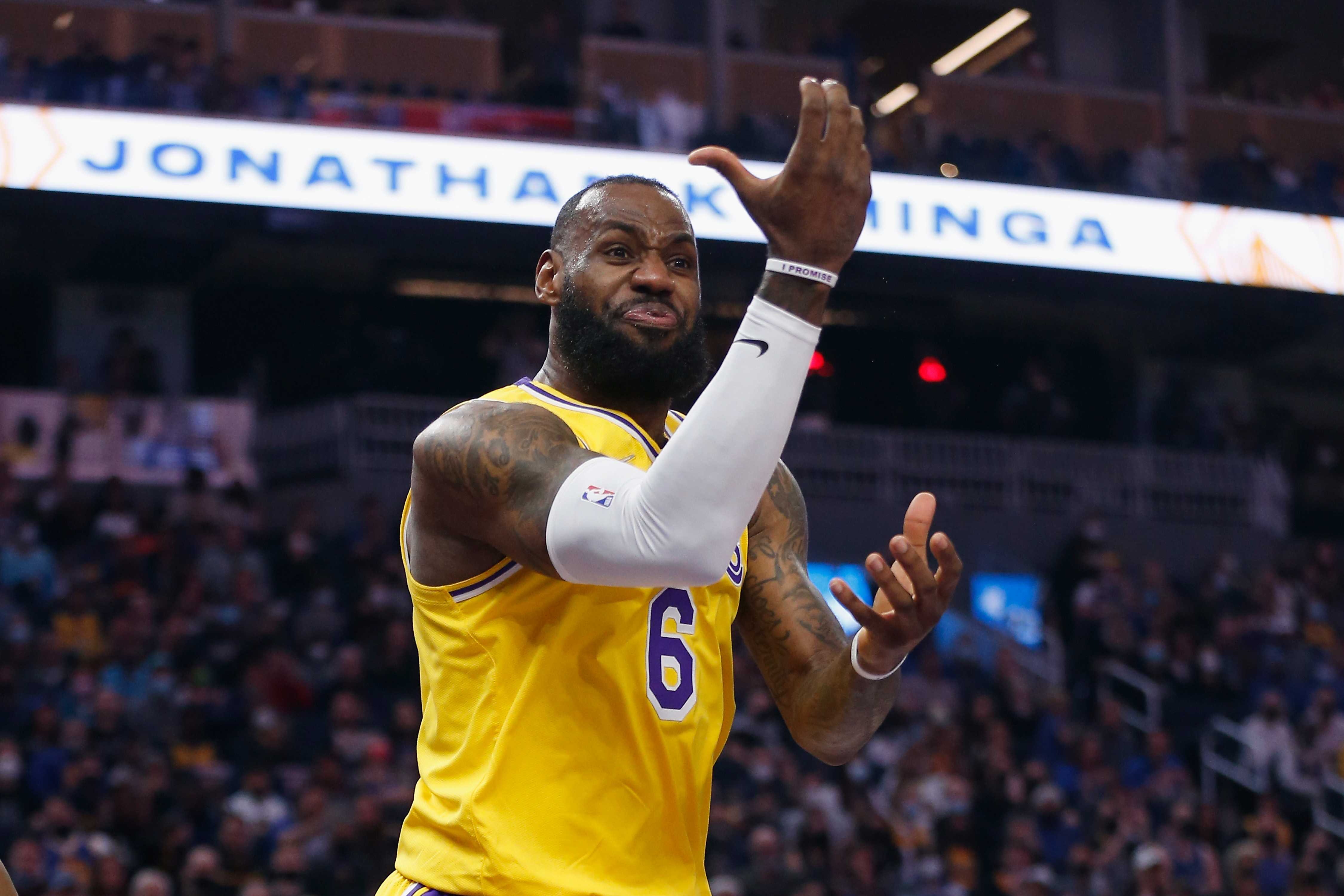 Barry had a 14-year pro career in the NBA and ABA and is a Hall of Famer, inducted in 1987. He finished his career as a 12-time All-Star, a 1975 NBA champion, and led the league in scoring (35.6 points) in his second season in the NBA. He finished his career, averaging 24.8 points and 6.7 rebounds as a 6-foot-7 small forward.
Recently, Barry voiced his displeasure with today's game. He ranted to Basketball News about everything from today's lack of defense, poor officiating, and too much reliance on the three-point shot. He added that the NBA today is geared more toward the athlete than the basketball player.
"You get so caught up on athleticism — you take the athlete, give me the guy who knows how to play," he said.
Barry said the officials need to call the game the right way.
"Get the officials to call it by the rule book," he said. "Stop the traveling, stop the carrying of the ball, stop the moving screens. Call the damn game according to the rule book, because the players will adjust. If you're going to allow them to get away with it, well of course I'm going to keep doing it. 
"I charted a game a few years ago, Chicago vs. Atlanta. 59 moving screens — 59. That's insane. I can't even tell you how many times they carried the ball or how many times they traveled."
LeBron James is a example of why today's players are considered soft
 Barry's rant went on for a few minutes. He said people might perceive him as a grumpy old guy, but he spoke facts. He added there was very little team defense and too much emphasis on one-on-one play in this era.
James, the face of today's NBA, is a perfect example of today's game getting soft. At 6-foot-9, 250 pounds, James is one of the best athletes in the game, yet might be one of the biggest floppers in the league. Acting is as big a part of his game as is driving to the hoop. He's also showing just how sensitive he is, and it's becoming a pattern.
Recently, he passed Kareem Abdul-Jabbar on the all-time scoring list for points accumulated in the regular season and playoffs. During an appearance on Uninterrupted's The Shop series, he said he's not widely known as a natural scorer, as he said he likes getting his teammates involved. As he said this, he also admitted he's upset that people don't think of him when they rattle off the top scorers in NBA history.
"When they talk about the best scorers of all time, they never mention my name," James said. "It pisses me off." 
James gets pissed off a lot when he doesn't get recognized. Remember when James went on a tirade after he finished second to Giannis Antetokounmpo in the MVP voting? He knew exactly how many first-place votes he got. It was an embarrassing display in front of the media right after his team had just won a playoff game.
"Pissed me off. That's my true answer," he said, according to NBA.com. "It pissed me off because out of 101 votes, I got 16 first-place votes. That's what pissed me off more than anything. You know, not saying that the winner wasn't deserving of the MVP. But that pissed me off."
James still going strong but his Lakers are struggling
There's no question James is one of the best in the business. Even at age 37, he's putting up 29.4 points and pulling down 8.1 rebounds. Despite his big numbers, the Lakers have been an absolute mess this year. They sit at 28-36 and in ninth place in the Western Conference.
James also didn't play Monday night against the San Antonio Spurs. According to ESPN, James was suffering through "significant" soreness in his left knee after putting up 56 points in a win over the Warriors.
"With the heavy load that he's carrying for us this year, we know that it's always a possibility," Lakers coach Frank Vogel said before the 117-110 loss to the Spurs. "I think that's why we continue to list him as questionable to see how it's responding over the 48 hours between games. And this is just one of those days where it was significant enough to hold him out."
James has every right to be upset. The team is losing and struggling to stay afloat in the playoff hunt. It just seems that James is "pissed off" for all the wrong reasons.