LeBron James Could Move up the NBA All-Time Rankings in a Few Categories This Season
LeBron James' first season with the Los Angeles Lakers didn't go as great as he hoped it would be, with the Lakers finishing 12th in the Western Conference standings. This season, the team has revamped their roster, landing Anthony Davis and giving James' another superstar to team up with as his career winds down.

Playing at the age of 35, James doesn't seem to be slowing down when he is on the court, and he has a few major milestones he can hit this season. Today we will look at his rankings for five of the game's most important stats, and where he can end up at the end of the season.

3-pointers made — 1,727 (19th)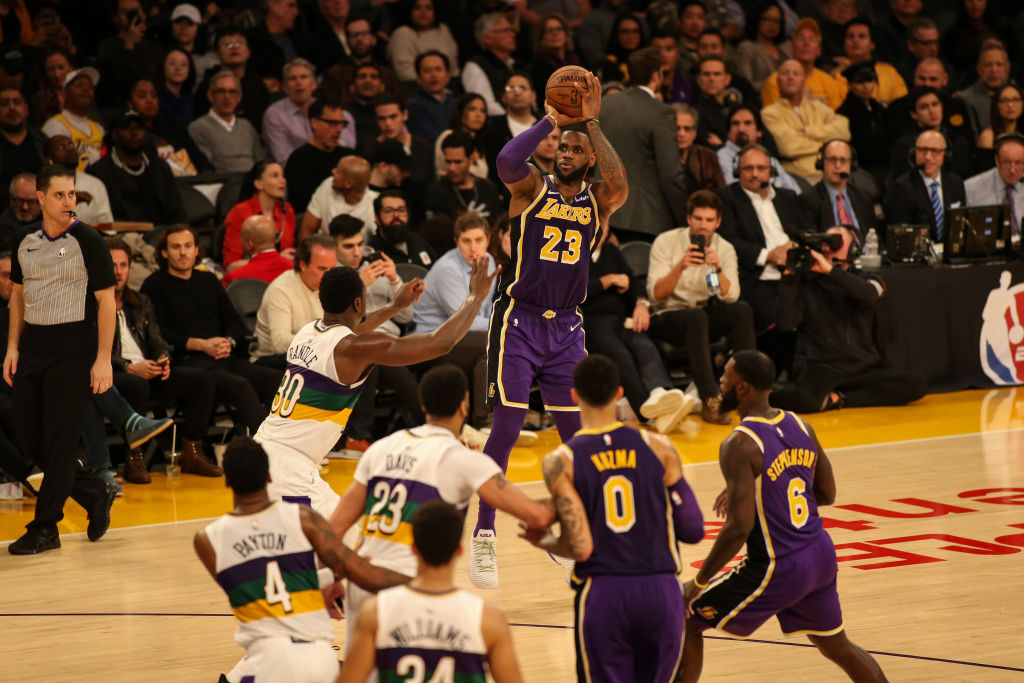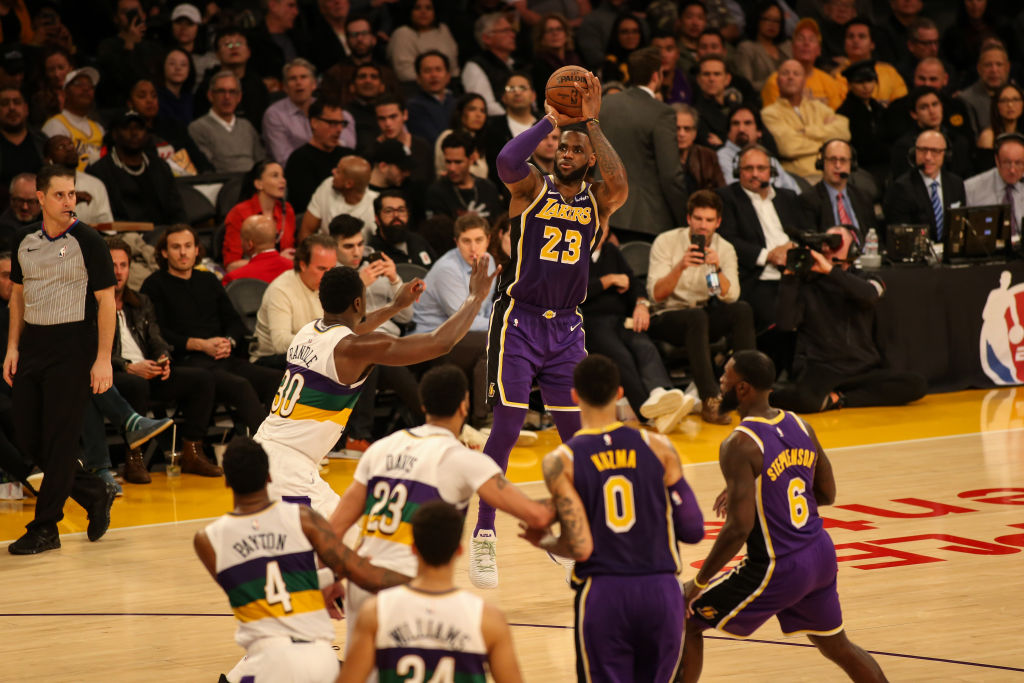 Although he has never been a major threat from behind the 3-point line, James is still in the top-20 for 3-pointers made all-time. He has made at least 110 in five of the past six seasons. At that current pace, he would sit at 1,837, which would have him pass Peja Stojakovic and Kobe Bryant, to name a few.

Minutes — 46,235 (15th)
LeBron James currently sits at No. 15 in total minutes played, and he has averaged over 38 minutes per game for his career. Last season was his lowest career minutes per game figure at 35.2, and he played in just 55 games in 2018-19 as the Lakers shut him down late in the season.

James should be 100% healthy by the start of this season, and if he plays 70 games next year, it will put him at 48,685, which would bump him up to seventh.

Assists — 8,662 (10th)
We previously mentioned LeBron's chances at finishing in the top-10 in two major statistical categories, and he can go even higher on the all-time assists list at his current pace. James averaged nearly eight assists per game last season for Los Angeles. With Anthony Davis expected to be the prime recipient of his amazing passes, he should be able to match, if not surpass those numbers next year.

If we go back to James playing a 70 game tilt with 12 games missed due to rest or minor injuries, we are looking at 9,222, which would have him pass current Hall-of-Fame point guards Gary Payton and Isaiah Thomas, while also moving past future Hall-of-Famer Chris Paul.

Steals — 1,937 (16th)
Always known as a tough perimeter defender, LeBron James averaged 1.3 steals per game in 2018-19. He should see more help on the defensive end with Davis and Dwight Howard as primary rim protectors, and we think his numbers can go up to about 1.6 next year. That could bring him to a total of around 2,049, helping him crack into the top-15.

Points — 32,543 (4th)
When you are inside the top four of total points, you are clearly in very select company. The only three people ahead of James are Kobe Bryant (33,643), Karl Malone (36,928) and Kareem Abdul-Jabbar (38,387). LeBron averaged over 27 points per game each of the last two seasons, and he has a realistic shot at creeping into the top-three if he stays healthy this year.
Passing Kobe won't be an easy task, but if he starts the season off red hot, he could catch him by the All-Star break.

In which categories will LeBron James improve his ranking the most?
Of the five categories we listed, which ones do you think have the best chance to climb the rankings? We are going to go with assists and minutes, as the Lakers should stay in contention for the top of the Western Conference all season long. He'll get his points, too, but we believe minutes and assists are where he'll take the biggest strides.