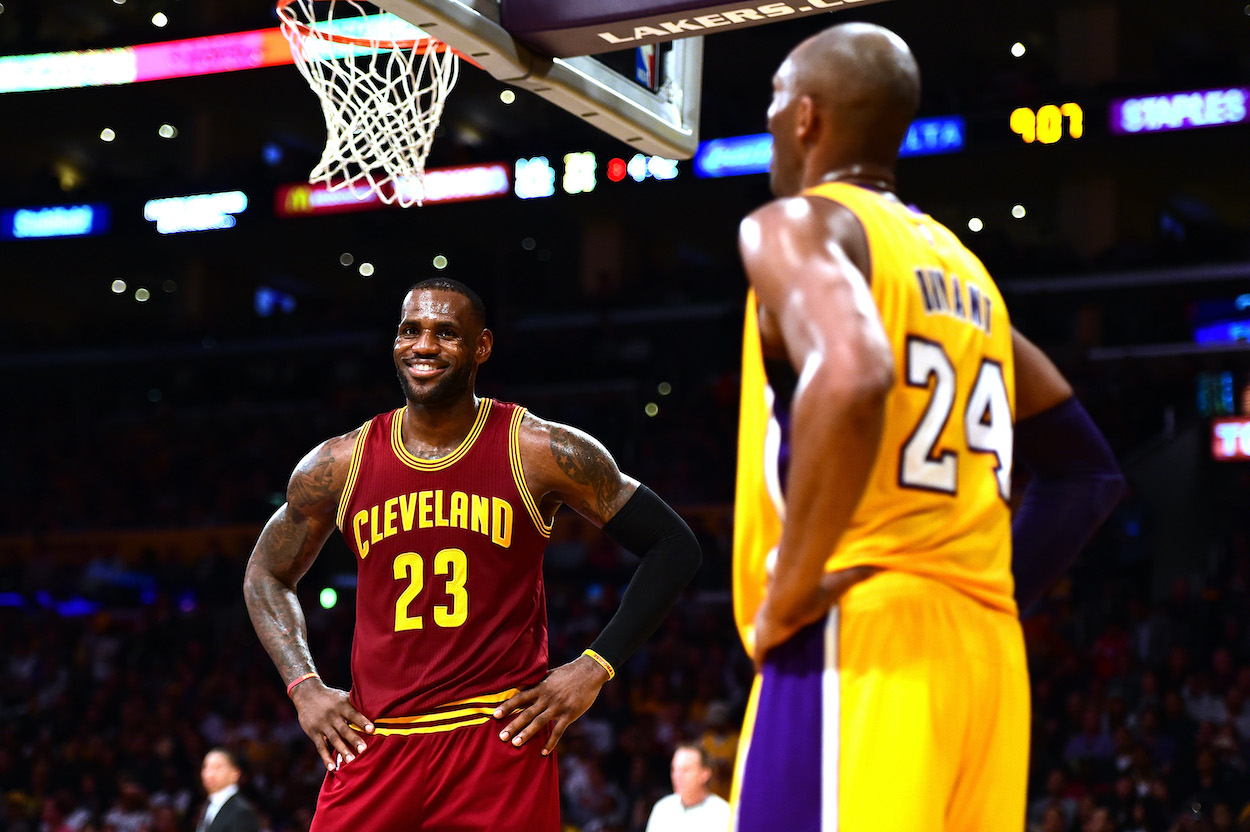 LeBron James Is About to Make NBA History by Passing Kobe Bryant on a Festive List this Christmas Day
LeBron James only needs to score 13 points against the Brooklyn Nets to pass Kobe Bryant and become the highest Christmas Day scorer in NBA history.
Kobe Bryant was the king of NBA Christmas Day throughout his legendary career. The late Hall of Famer averaged 24.6 points per game on December 25 and currently holds the record for the most points ever scored on Christmas in league history.
But that record is most likely going to be toppled this year by none other than LeBron James.
Kobe Bryant is the leading Christmas Day scorer in NBA history
Bryant still holds more than a handful of NBA records five years after he played in his last game with the Lakers. As of December 2021, the Black Mamba is still the youngest player to ever play in an All-Star Game (19 years, 170 days), the oldest player to ever score 60 points in a single game (37 years, 234 days), and he still holds the record for most points scored in a single game in the modern era (80).
But Bryant also holds the most festive record there is: most points ever scored on Christmas Day.
Kobe scored 395 total points on December 25 throughout his career. Only three other players in league history have scored more than 300.
In 16 career appearances on Christmas Day, Bryant scored at least 30 points five different times. He dropped 42 points in 2004 in a game against the Miami Heat.
LeBron James needs just 13 points to pass Kobe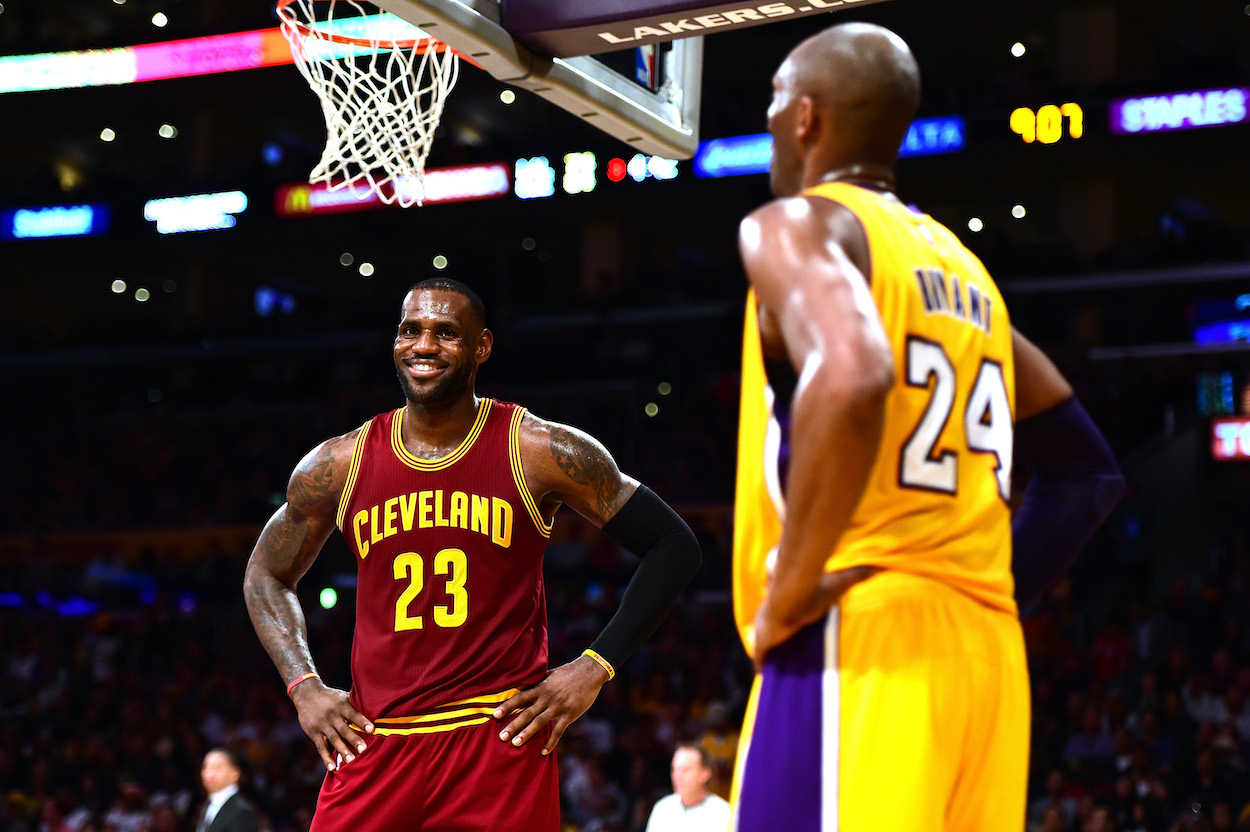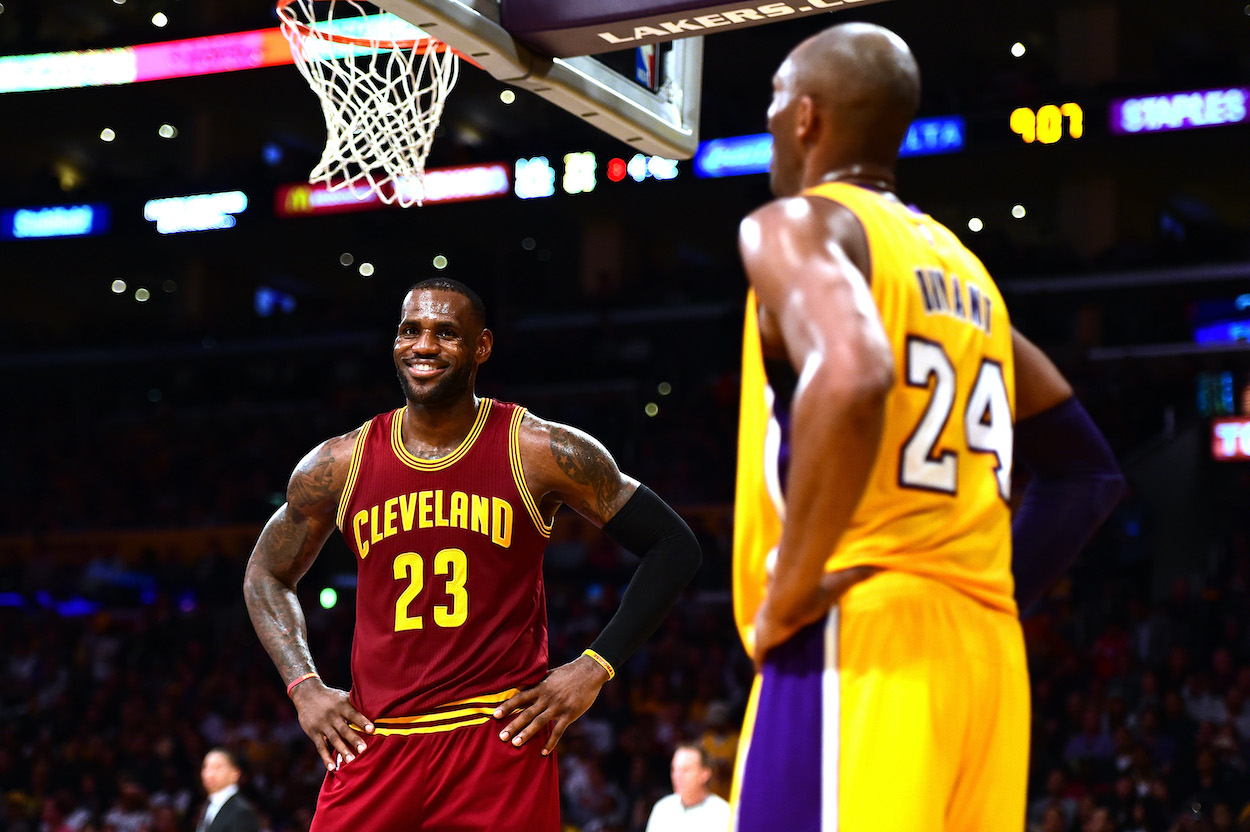 No active player has come very close to touching Bryant's Christmas Day record since he retired in 2016, but James is on pace to pass the Hall of Famer this year.
In 15 career appearances on Christmas, James has scored 383 total points. He only needs 13 points to break Kobe's record and become the all-time leader in points scored on December 25.
LeBron has averaged 25.5 points per game on 48.4% shooting on Christmas Day. He's recorded 12 20-point games and four 30-point games over the years.
A chance to make history and make a statement
LeBron and the Lakers will take the court this Christmas against the Eastern Conference favorite Brooklyn Nets. At 16-17 through 33 games, Los Angeles isn't exactly where it imagined it would be coming into the season. James and Anthony Davis have both missed time in the early part of the schedule, but they have a chance to make a statement by beating the Kevin Durant-less Nets this Saturday.
A strong LeBron performance on Christmas would not only put him in front of Bryant on the all-time scoring list, but it would also send a message to the rest of the NBA that the Lakers are still a title contender in 2021-22.
All stats courtesy of NBA.com.
Like Sportscasting on Facebook. Follow us on Twitter @sportscasting19.