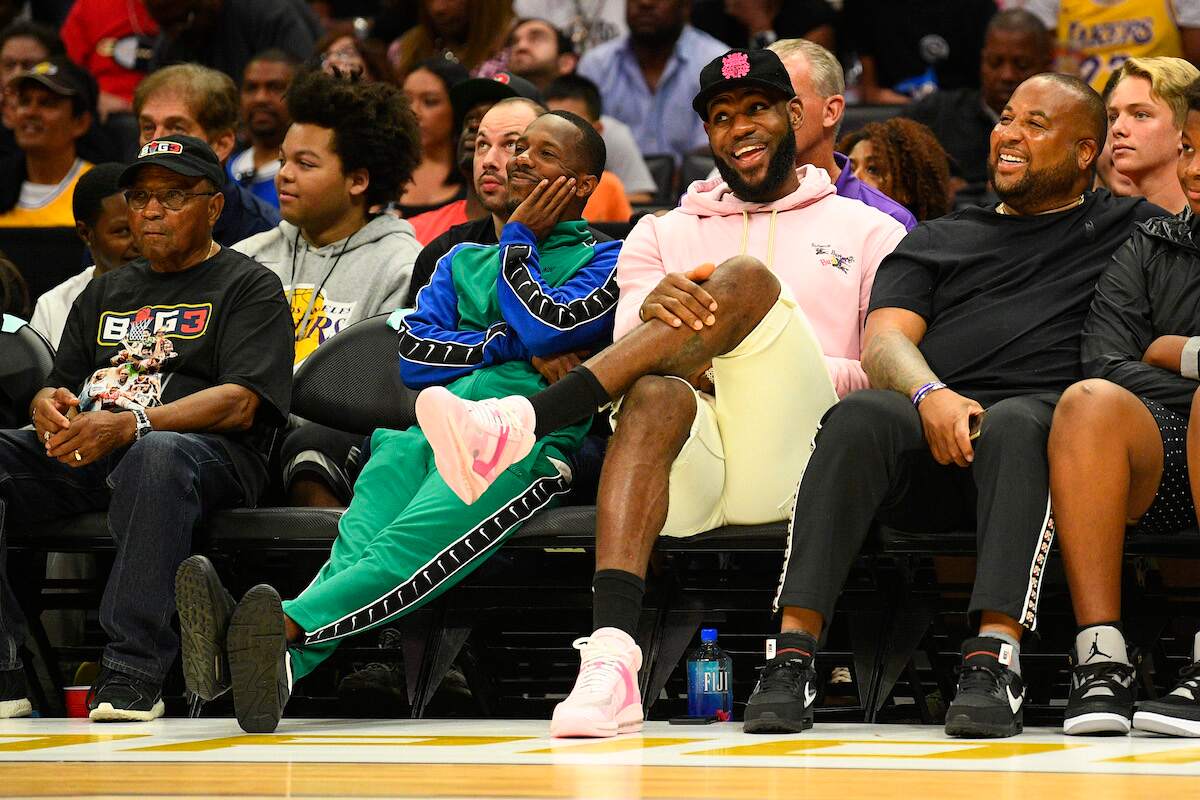 How LeBron James and Rich Paul's Childhood Similarities Launched 1 of the Most Lucrative Partnerships in NBA History
LeBron James' collaborations with Rich Paul have been another reason the Lakers player has been acknowledged for and celebrated.
LeBron James, better known as the King of the NBA, has a reputation and career almost impossible to compete with.  From breaking records to winning championships, the basketball star isn't slowing down anytime soon.
James' relationship and collaborations with Rich Paul have been another reason the Los Angeles Lakers player has been acknowledged for and celebrated. Perhaps, Paul and James' similar childhood and upbringing set the pair up for such success.   
LeBron James and Rich Paul both went to Catholic school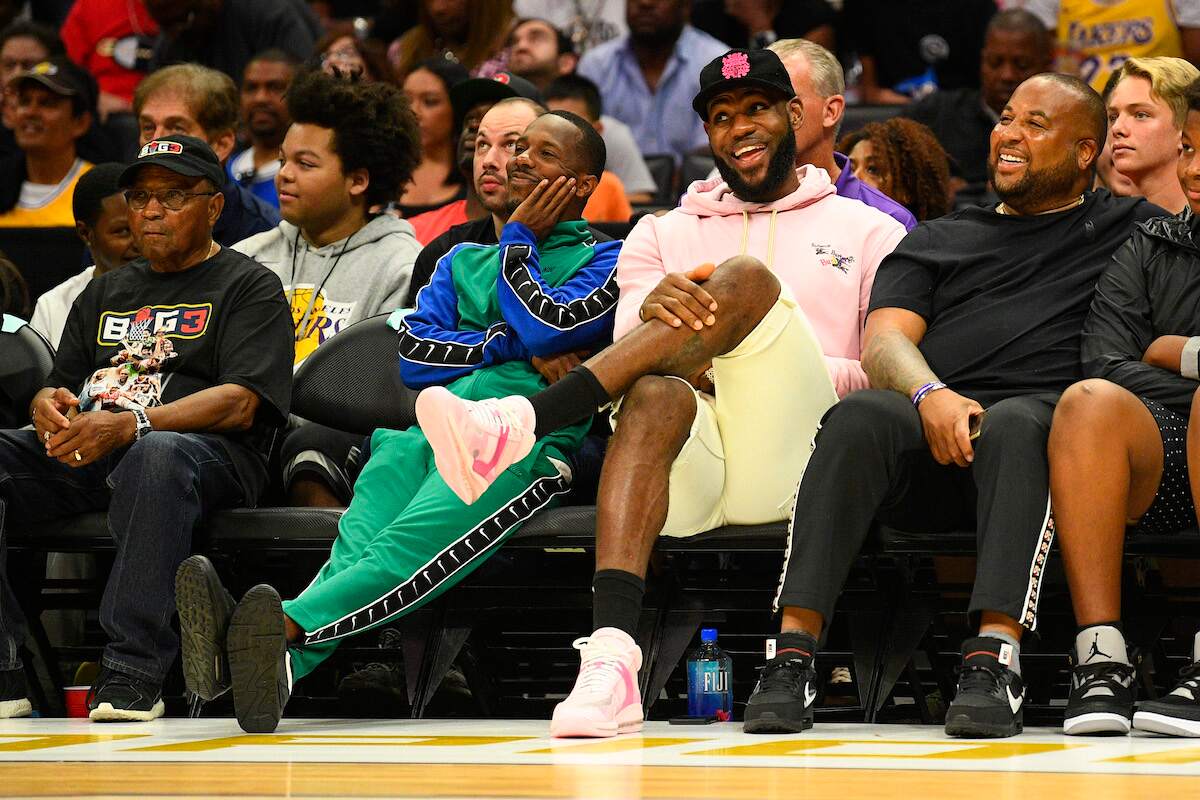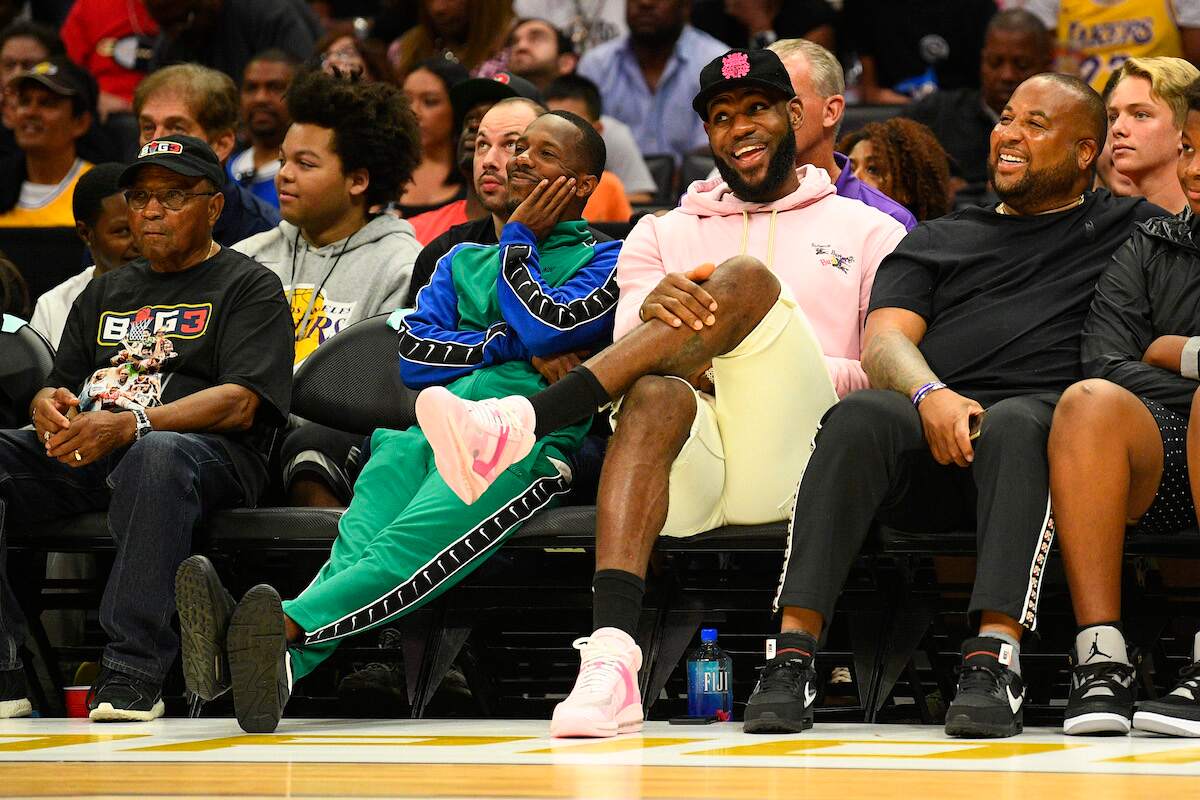 James' childhood was far from easy or traditional. But the celebrity athlete has always been open and candid about his experiences. With time, as he got older, more and more pieces began to fall in place for the young and talented boy. 
One of the many potentially life-changing events took place when he was a teenager. After attending public school for much of his life, James was recruited to play basketball for St. Vincent-St. Mary High School. 
As James' fans know, the athlete opted out of college to go straight to the NBA. Becoming the number one NBA draft pick of 2003, one could say everything may have worked out for the best. 
Paul was also impacted and influenced by organized sports, and he, too, received a Catholic education. The established entrepreneur graduated from Benedictine High School in 1999 and has since returned to his alma mater to speak to the students. Facebook documented some of the details behind Paul's visit. 
LeBron James and Rich Paul both had hardworking single parents growing up
In ESPN's "Lost Stories of LeBron, Part 1," readers got an up-close and personal look into James' childhood. With his dad in jail, James' mother was left to raise the child on her own. 
Being a parent is hard; being a single parent is harder. Bouncing around from friends' and family's couches, James' coaches helped provide stability for the promising athlete and his mother. 
This is another area of LeBron's life that Paul can relate to. There isn't much that is known about Paul's mother, but what is known is that she wasn't around. ZGR confirmed that the well-known sports agent was raised solely by his father. 
Although these circumstances must have been challenging, they most likely also gave the rising stars invaluable perspective. 
LeBron James and Rich Paul both grew up in the Cleveland area
One of Paul and James's biggest ties is their home state and town. Both grew up in and around Cleveland. So the two quite literally have shared a lot of territories. 
James was born in Akron, a short drive away from Cleveland. As for Paul, he grew up in the heart of the city next to Lake Erie. 
A look back at how LeBron James and Rich Paul first met
In retrospect, it was likely only a matter of time until James and Paul met, but it happened for the first time back in 2002. At the time, James was still in high school, and Paul was 21 years old. 
As the story goes, Paul, or more so, his Warren Moon jersey, caught LeBron's eye at the Akron airport. At the time, Paul was selling sports jerseys out of the trunk of his car, and he was getting ready to take off to get more. 
Not having the jersey James wanted at the time. Instead, he gave James the name of his connect and told him to drop his name for a discount. And just like that, a friendship and partnership were born. 
LeBron James and Rich Paul's successful collaborations 
From the moment James broke into the NBA, he reached out to Paul. The two have been working together ever since. Over the years, Paul started Klutch Sports Group, his very own sports agency. 
Two decades later and the two are still collaborating together. A few weeks ago, the pair revealed that James will roll out a new sportswear brand with New Balance. NBA fans across the nation can't help but notice and commend the pair for all of the work they have completed together.