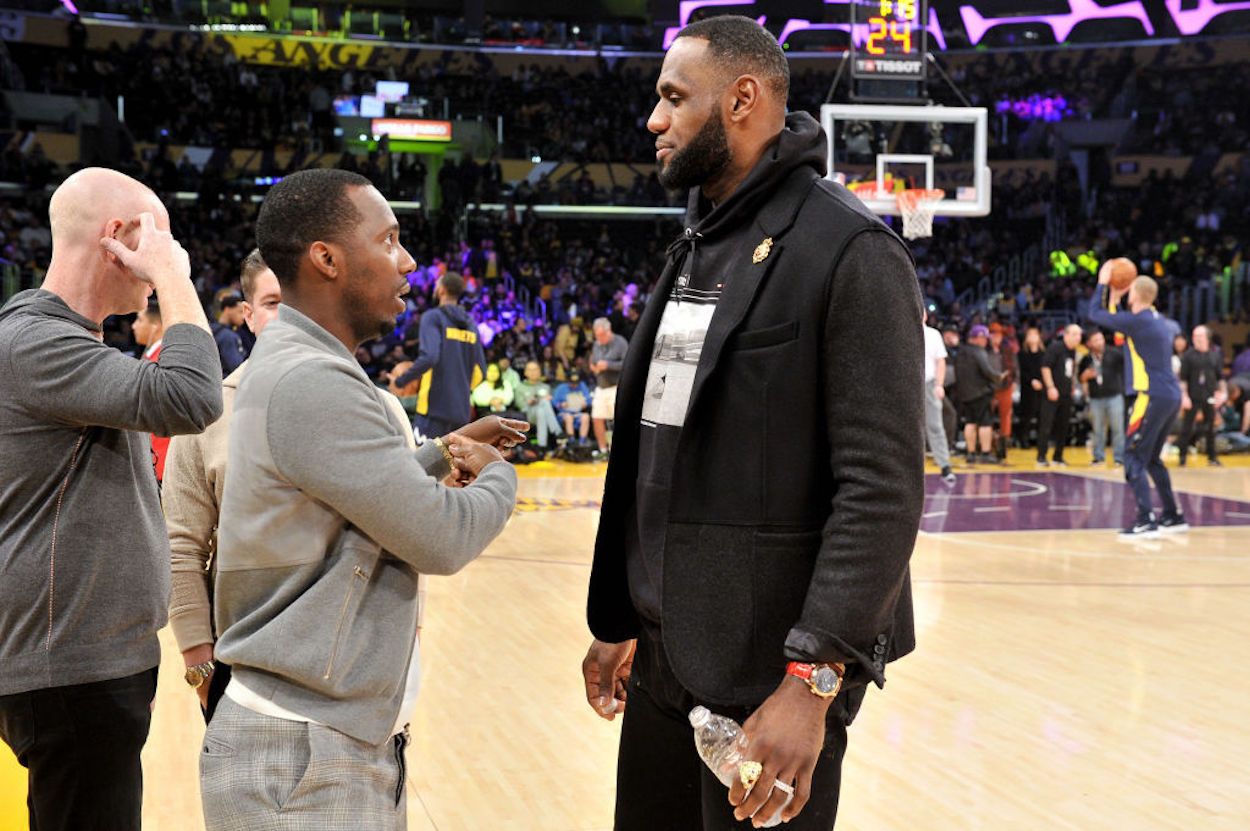 Rich Paul's New Claim About LeBron James Contains an Important Reminder
No matter how you feel about LeBron James and his place in the NBA GOAT debate, agent Rich Paul provided sports fans with an important reminder.
If you've spent more than a few minutes listening to talk radio or sitting in a bar, you know that sports fans love a good debate. In basketball circles, that reality means it's impossible to avoid comparisons between Michael Jordan and LeBron James. Both men have legitimate claims to the GOAT title, and their respective supporters aren't afraid to loudly and passionately make that case.
In a recent piece for The Athletic, agent Rich Paul threw a bit more fuel onto the fire with a comment about how King James was expected to follow in His Airness' footsteps and was penalized when he didn't. While we can debate the merits of that claim, it does suggest something larger and arguably more important: Sports fans shouldn't ignore greatness for the sake of a debate.
Rich Paul weighs in on the unavoidable LeBron James-Michael Jordan comparisons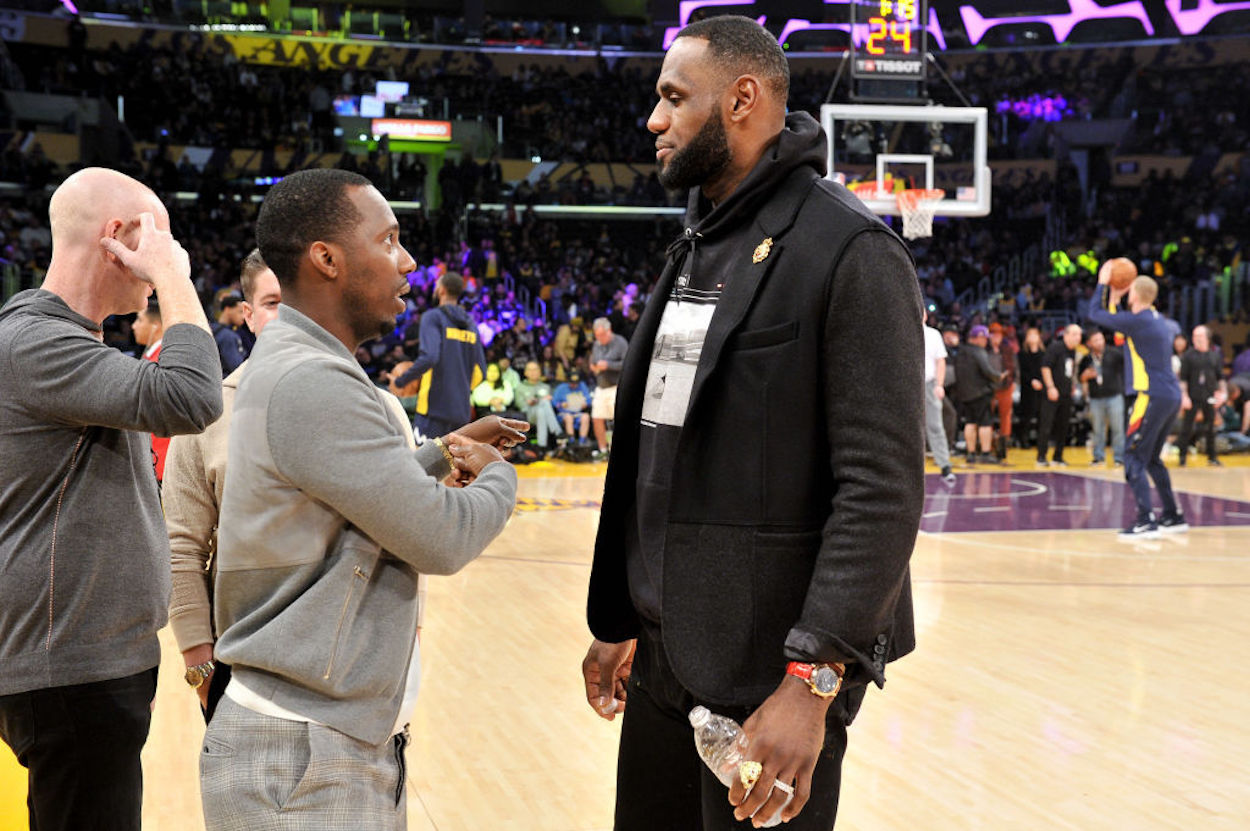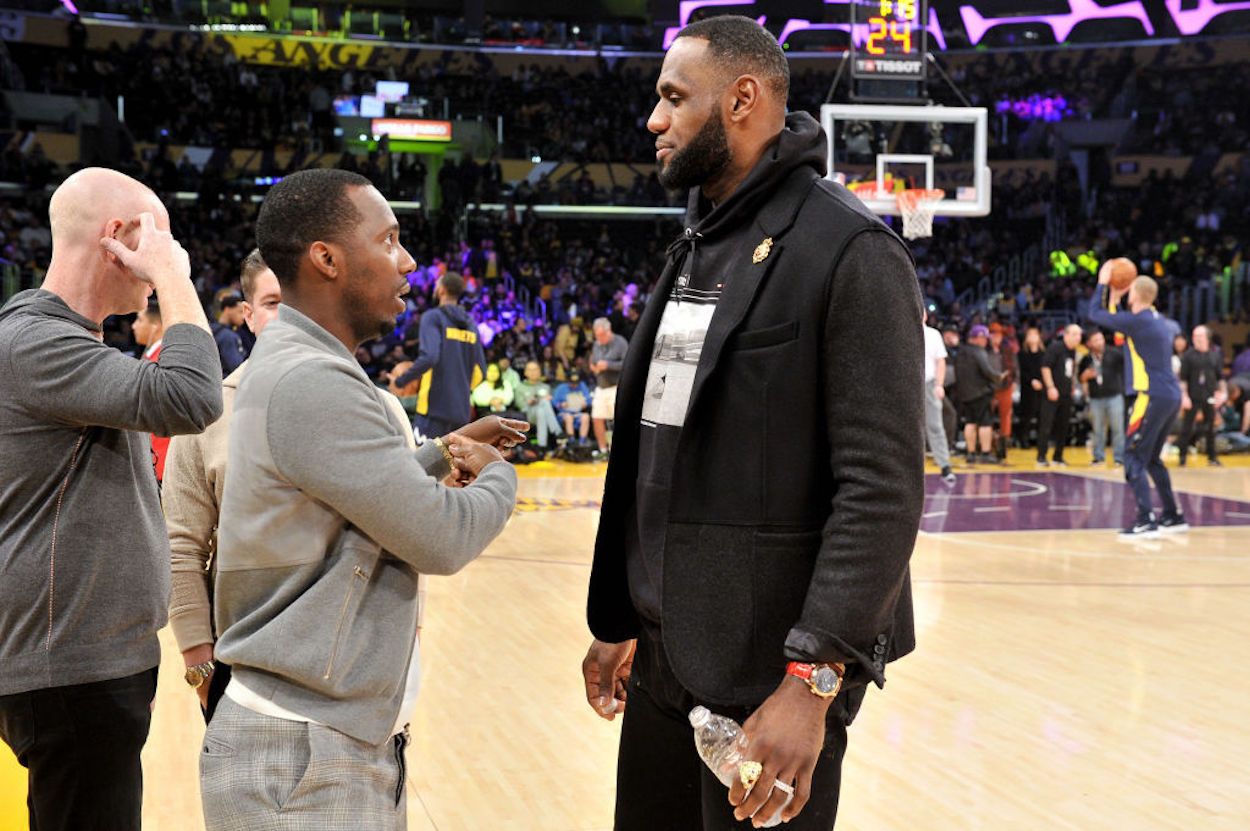 As both James' agent and longtime friend, Rich Paul has an understandable affinity for LeBron. With that reality in mind, it's not surprising that he offered some quotes supporting the Lakers star for The Athletic's piece ranking him as the second-greatest player in NBA history.
The road for LeBron was just as hard, if not harder than the road was for Michael," said Rich Paul, LeBron's agent and longtime friend. "For a number of reasons. And I think the biggest reason is, everyone wants you to do something the way somebody else did it previously.

"LeBron was a kid. (The media) wanted LeBron to be like Mike; they wanted Michael to speak to them in any capacity, which he probably didn't. They wanted Michael to be his friend, which he probably wasn't. They also wanted LeBron to act like, be like Michael, and he wasn't.

"There were more people that smiled and hoped LeBron failed than there ever was rooting for him to succeed in the beginning."

Rich Paul, as per Joe Vardon and Jason Lloyd of The Athletic
Whether you believe that probably depends on a few factors, like your feelings about LBJ and your preferred era in NBA history. Paul, however, makes a good point that goes far beyond the GOAT debate.
Sports are supposed to be fun, and fixating on debates can crush that appreciation
As noted in the introduction, debates are an inevitable part of the sports landscape; if you're a longtime fan, it's almost impossible to avoid getting into a heated argument at some point in your career. At some point, though, that reality can start obscuring an important reality of what we're all collectively watching.
If you become too fixated on one point — whether it's a sporting point or something in any other facet of life — it can become all-consuming. Take the LeBron James vs. Michael Jordan debate, for example. While that can be entertaining when you're sitting at a bar or watching Stephen A. Smith shout on ESPN, things can sometimes go too far.
Setting aside objectivity and personal preferences, we can all agree that King James is an all-time great. Even if you think he's choked in the playoffs, ruined his reputation by bouncing between cities, or gotten too involved in off-court endeavors, it's impossible to deny his raw basketball ability. That should be appreciated, if nothing else, as a spectacle and a piece of history. Every time he takes the court, a future legend is taking center stage.
It would be a shame to ignore that simply because of a debate.
Think, for example, about your early days as a sports fan. At the risk of painting with a broad brush, you probably asked someone older than yourself about what they saw back in the day. Was Dr. J actually that good beyond the slam dunks? Was someone like Wilt Chamberlain really as dominant as the stories say? Walt Frazier couldn't have really been that cool, could he?
One day, LeBron will be enshrined in history like those legendary names. It would be a shame to have missed out on appreciating him because he (hypothetically) couldn't compare to His Airness.
At this point in LeBron James' career, we're running out of time to appreciate him
In fairness, LeBron was must-see TV from the time he was in high school. These days, though, we're running out of time to appreciate him.
While James has done a phenomenal job of remaining in shape and fighting off Father Time, no athlete can play forever. Even if the living legend plays until he's 40, 42, or some other arbitrary age, he'll eventually hang up his sneakers. At this point, every game is one step closer toward an inevitable retirement.
"I think he'll be appreciated more when he's done," Paul said later in the Athletic piece. "I think when you play in the game, it becomes more difficult for those who are playing with you — whether they're your peers or once looked up to you — to give you your flowers."
While that reality is understandable, there's still time for fans to appreciate what they're seeing. This isn't to say we all have to be Pollyanna about things and respectfully golf clap for LeBron as he torches our favorite teams. Appreciation isn't the same as unconditional love; you can boo James for the entirety of the game but still sit back and realize you're watching history unfold before your eyes.
Sports are supposed to be fun. There's something special about watching a great athlete, whether it's LeBron James, Michael Jordan, Giannis Antetokounmpo, or anyone else, perform seemingly superhuman feats. Don't overlook that just for the sake of a debate.