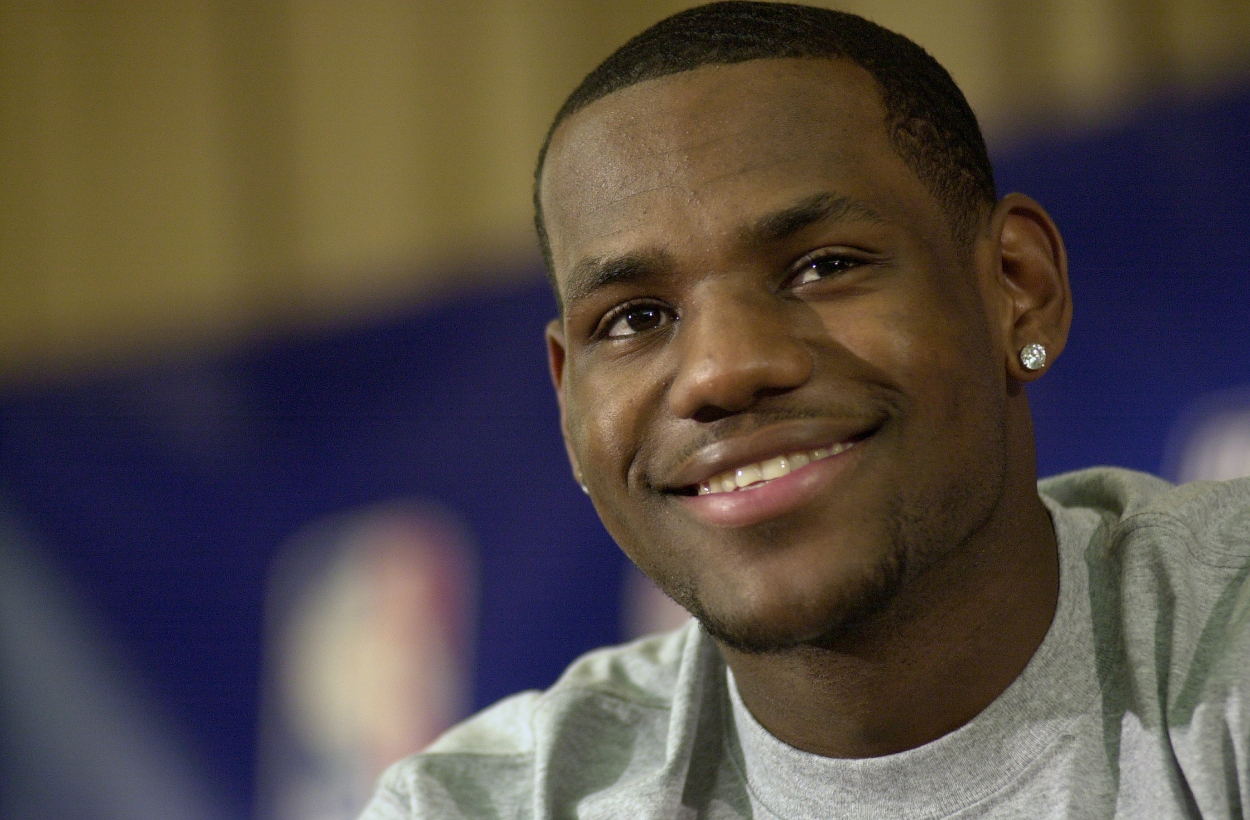 LeBron James Said the 'Best Present I Got' for High School Graduation Was the 1 Endorsement He Really Wanted
LeBron James wanted one particular endorsement when he was younger.
Nobody came into the NBA with more hype than LeBron James. Most of that was because of the boatload of talent the current Los Angeles Lakers star possessed, but some of it was the unknown factor. How would the kid fresh out of high school fare against the big boys of the NBA? Being the No. 1 pick came with immense pressure, and James took it all in stride. There were also discussions with Nike, Adidas, and many other big-name brands, but there was one endorsement James said back then that he really wanted.
LeBron James was a rock star even before he made his way into the NBA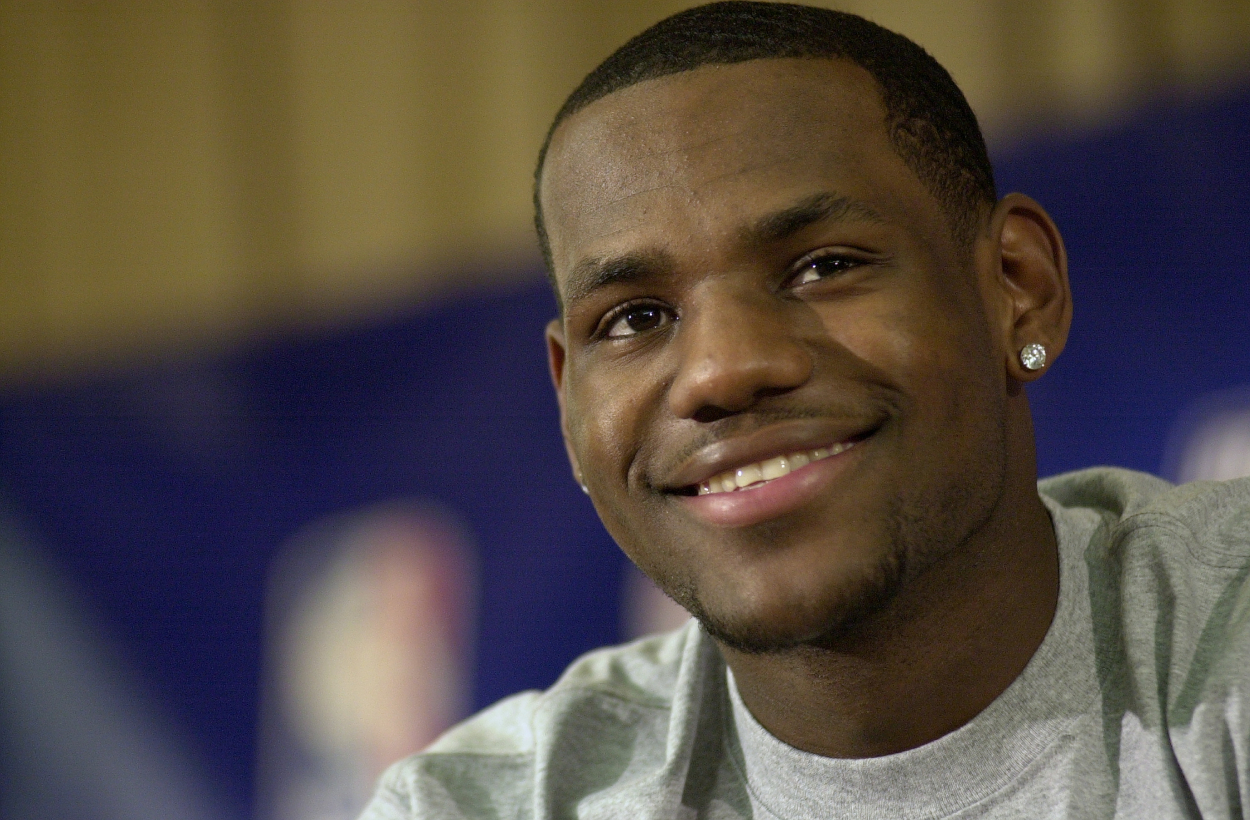 He was only a junior in high school, but James was already a household name. Michael Jordan had conversations with him before his games. He hung out with rapper Jay Z. "He's a cool guy too," James said as a 17-year-old phenom, according to Sports Illustrated. "We went to his hotel first, and then I had backstage passes."
When the Cleveland Cavaliers selected him with the first pick in the 2003 NBA Draft, James knew he'd be under a microscope. That wasn't anything new to him. He had already been bombarded by the media and suffocated in endorsement deals for the last two years.
"I've been going through it for two years," James said. "I can handle it."
James' rookie deal was a three-year deal worth $10.8 million. That was nothing compared to the $100 million he was making in endorsements.
"I've been around the game for 40 years," said Cavaliers coach Paul Silas to Sports Illustrated in 2003, "and I've never seen anything like it. It's scary."
LeBron James really wanted one endorsement when he was younger
Before he even set foot in the NBA, James had business opportunities knocking on his door. He had sneaker companies lining up. He was asked to pitch products before donning a Cavaliers uniform. Coca-Cola and Upper Deck were all over him.
When he was growing up, James had a breakfast routine, beginning each day with a huge bowl of Fruity Pebbles. That was still taking place as a 19-year-old. James wanted that Post cereals deal. How great would it be to get paid to push the cereal he really loves?
"That's the endorsement I really want," James said then. "Somebody gave me 10 boxes of it for (high school) graduation. Best present I got."
Aaron Goodwin, James' agent during his rookie year, said LeBron was the next biggest thing. He was right. "The line has moved to the left, and that means this kid is what America is looking for," said Goodwin. "The hip-hop generation is a culture and style, not a race. LeBron is not Tiger, and he's not Michael. He's the next generation."
James was mature beyond his years
Not too many 18-year-old could pull off what James did. He was a young kid who came from nothing and turned into a multi-millionaire before playing one NBA game. James kept a level head through all the financial wealth and fame, knowing he still had business to take care of on the court.
He also knew what else was coming. People would treat him differently. There would be scavengers out there hitting him up for money. He was prepared.
"Sure, outside people will want to get to know me because it's happened already," he said. "I'll sit down and talk to them because I'm not standoffish. But I can recognize the people who are true to me and the people who aren't. Right now what I have to do is take care of business on the court and let everybody else worry about things away from basketball. It was a dream come true to me to make it here, to get to the NBA this early, the answer to all my prayers."
James has come a long way, even if his face isn't splattered all over a box of Fruity Pebbles.