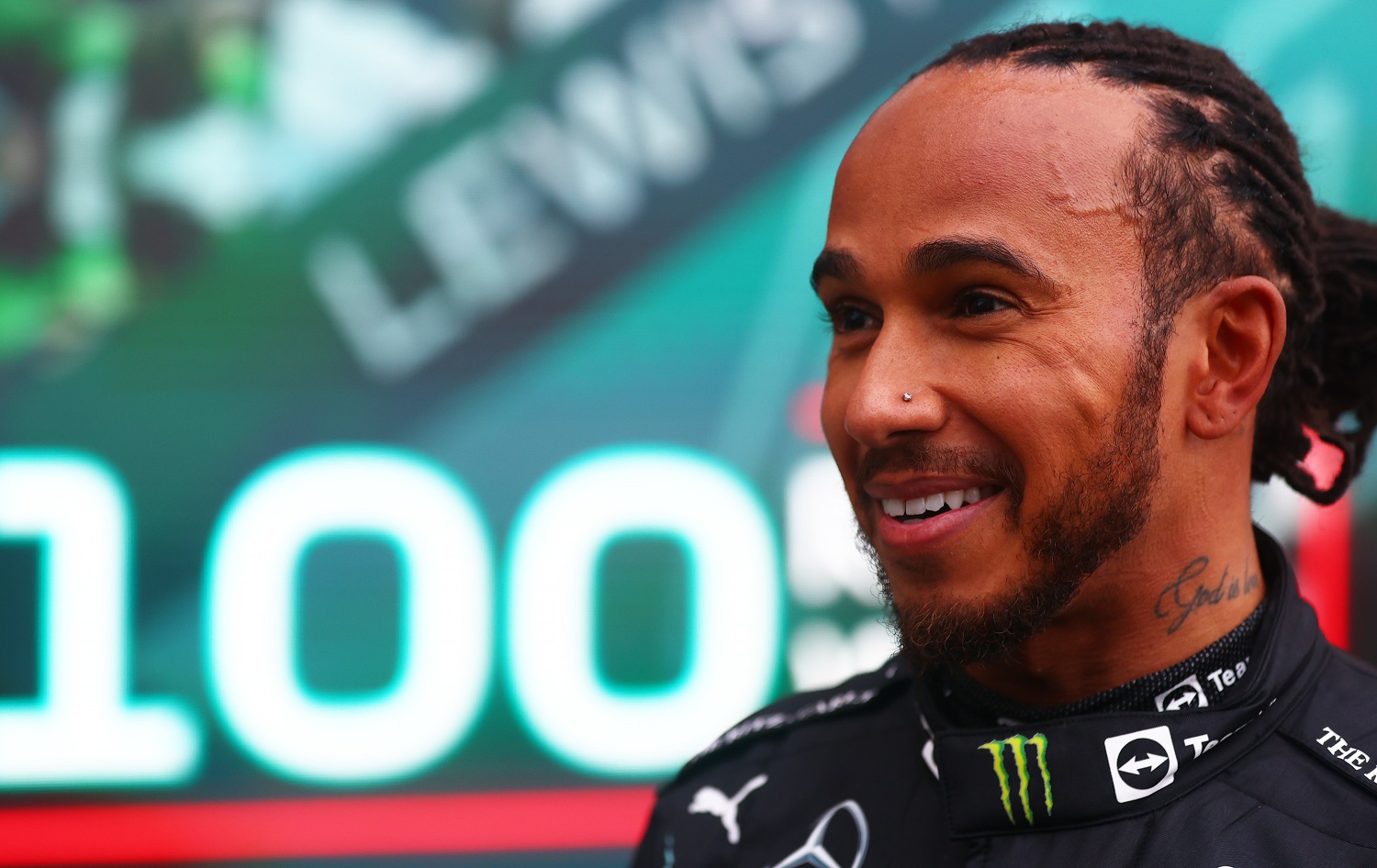 Lewis Hamilton Has Made the Move That Will Decide the Formula 1 World Drivers' Championship: 'I Have a Lot of Work to Do'
Lewis Hamilton will have to start back on the grid after a strategic move ahead of the Turkish Grand Prix.
Four-time defending Formula 1 champion Lewis Hamilton is taking 10 steps back in the form of a gamble he hopes results in a huge leap forward. It's just another development in the fascinating season-long battle with Red Bull Racing star Max Verstappen for the World Drivers' Championship.
Lewis Hamilton vs. Max Verstappen has been a compelling battle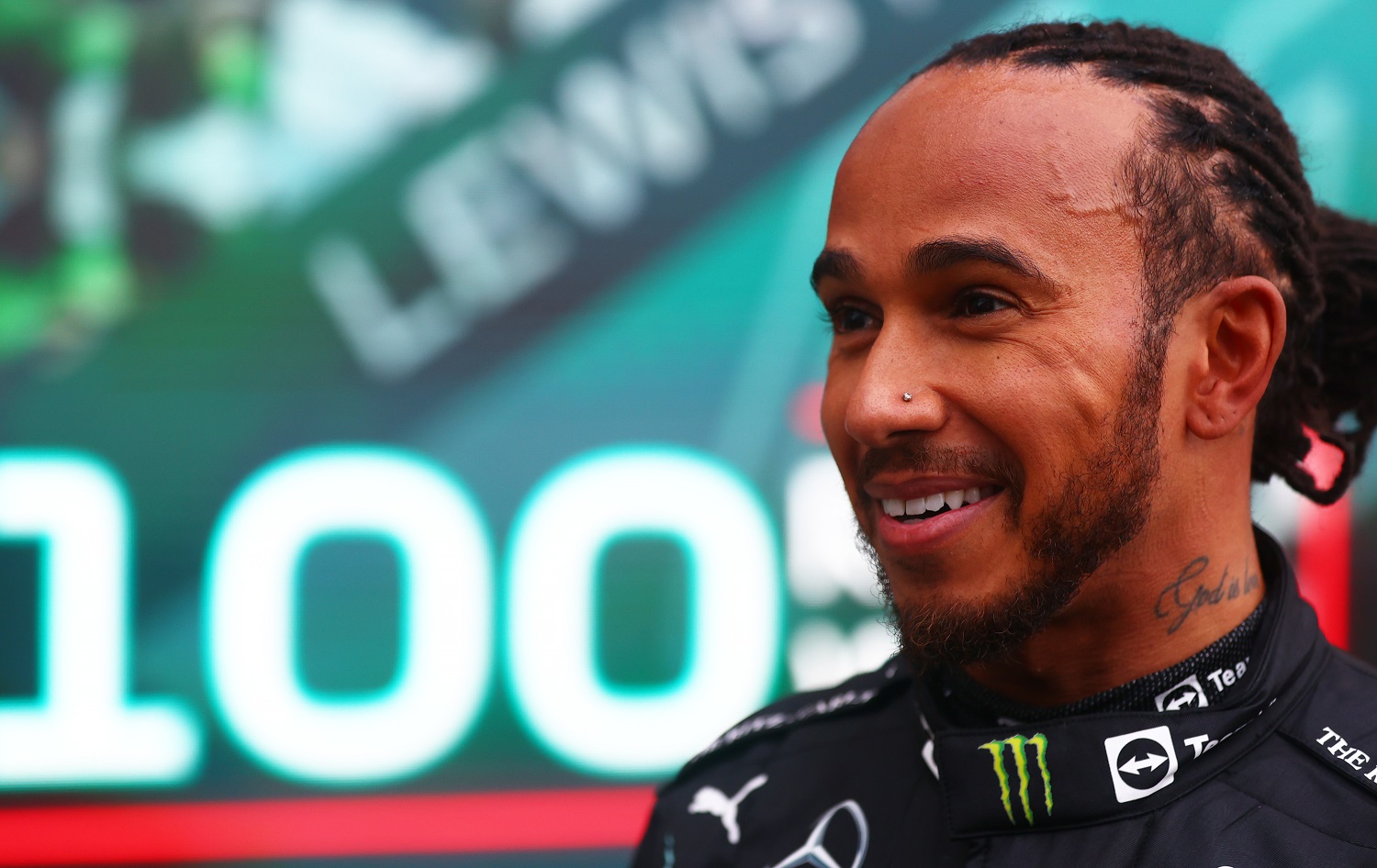 The world's best-known open-wheel racing series is enjoying a surge in interest around the world. While part of it can be attributed to marketing efforts such as the Formula 1: Drive to Survive series on Netflix, the duel between Mercedes driver Lewis Hamilton and rising star Max Verstappen is the true driving force.
Hamilton has won 100 career F1 races and a record-tying seven series championships. He goes into Sunday's Turkish Grand Prix with a 246.5-244.5 lead over Verstappen in the points standings. Hamilton has been so dominant on the way to his recent string of championships that a genuine fight to the end with seven races left has captivated racing fans.
While Hamilton and Verstappen are dueling, so too are their teams. Mercedes holds a 397.5-364.5 lead in the constructor standings.
Still, it's the battle between drivers that has fans excited. The closest Formula 1 finish ever saw Niki Lauda edge Alain Prost, 72-71.5, in 1984. Hamilton himself came up a point better than Felipe Massa in 2008 and one point short of Kimi Raikkonen the previous year, so he knows all about nail-biters like the one this is shaping up to be.
Lewis Hamilton has made the move that will decide the F1 Championship
Two weeks ago in Sochi, Lewis Hamilton won the Russian Grand Prix for his 100th Formula 1 race victory. Still, he wasn't the story of the day. Rather, Max Verstappen stole the show by starting last on the 20-car grid by finishing second. Verstappen started in the back as a consequence of penalties for causing Hamilton to wreck in the previous race and for going over the limit in the number of engines used in his car this season. The results flipped their positions at the top of the season standings, but it still amounted to a victory for the Red Bull team.
Now, it's Hamilton who faces the prospect of starting at a disadvantage. After wrestling with the decision for a month, Mercedes made the decision to install Hamilton's fourth power unit of the season, incurring a penalty. Hamilton will go through qualifying a day before the race and then surrender 10 spots on the starting grid.
If Hamilton finishes the Turkish Grand Prix ahead of Verstappen, then swapping out engines was a good move. If he does so while winning the race, then it was a great move, one that conceivably wins him an eighth championship, breaking a tie with Michael Schumacher.
Hamilton: 'I need to be on the pole'
Lewis Hamilton has proven time and time again since arriving in Formula 1 in 2007 that he is a superb racer, and the new engine looked to be paying dividends in practice on Friday. The combination means he should be able to mitigate the damage of the 10-spot penalty, but he's looking to his team for help to squeeze out every bit of horsepower with late tweaks.
"We always find something during the evenings, so I definitely think we can find just a little bit tonight and into tomorrow if it's not raining," Hamilton said Friday, according to Formula1.com. "And then I have a lot of work to do Sunday, either way, whatever the case, so (I'm) just going to try and focus on how I can get the best out there. I need to be on pole to limit the loss."
Like Sportscasting on Facebook. Follow us on Twitter @sportscasting19.