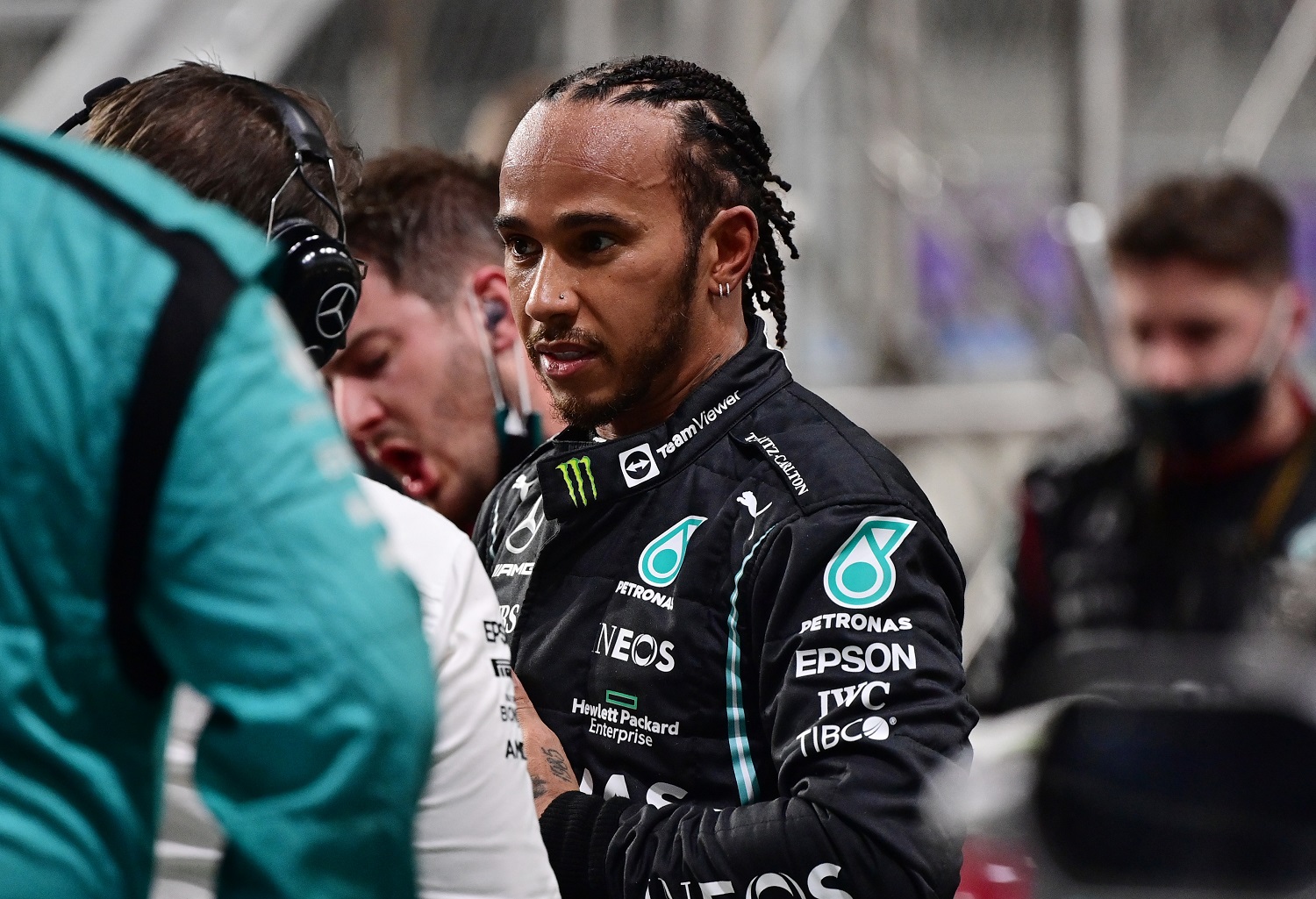 Lewis Hamilton's Record Is Surprisingly Poor When Formula 1 Championships Are Decided by the Final Race
Lewis Hamilton has won seven World Drivers' Championships, but only one was settled on the final day of the Formula 1 season. He's fared poorly in other potential clinching situations.
The Formula 1 format for crowning champions doesn't always lend itself to a climactic finish, but Lewis Hamilton and Max Verstappen have given the sport its version of the Super Bowl or World Series Game 7 for the sixth time this century.
F1 racing should see some residual benefit from the drama of Sunday's Abu Dhabi Grand Prix, but the question is how Hamilton will feel upon waking up Monday. Previous all-or-nothing showdowns have not treated the seven-time series champion kindly.
Nico Rosberg foiled Lewis Hamilton in 2016's down-to-the-wire finish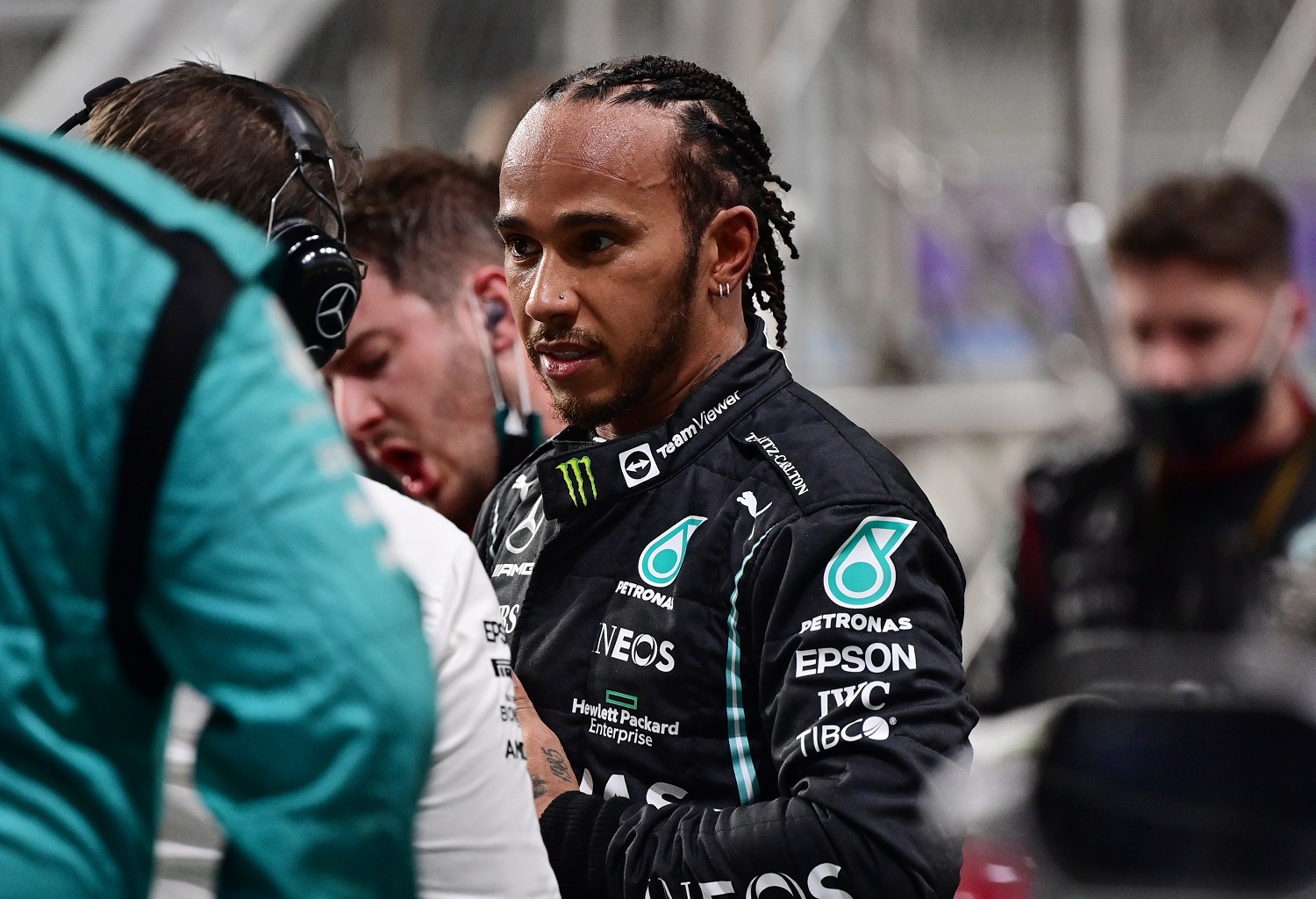 It has been five years since the last time a World Drivers' Championship came down to the final Formula 1 race. Lewis Hamilton has locked up each of the four series crowns since before the last race on the schedule.
The Mercedes team crushed all challengers in 2016. Nico Rosberg (nine) and Hamilton (10) combined for nearly all the victories in the record 21-race season, leaving the rest of the field resigned to fighting for third place by midseason.
Rosberg roared out of the gate to win the first four races, and Hamilton fashioned a similar win streak spanning the middle of the schedule. However, an engine failure that knocked Hamilton out of the Malaysian Grand Prix proved disastrous. In finishing third that day, Rosberg walked away with a 288-262 lead with five races to go. He extended the margin a week later by winning in Japan.
Hamilton wasn't done, though. He led Mercedes to one-two finishes in the next three races at Circuit of the Americas and then in Mexico and Brazil. That reduced Rosberg's advantage to 367-355 with one race to go.
Hamilton needed a miracle in the Abu Dhabi Grand Prix on Nov. 27, 2016, but he didn't get it. The British driver won his fourth straight race, but Rosberg held down second place and finished with a 385-380 scoring margin.
Five days later, Rosberg became the first champion since Alain Prost in 1993 to retire rather than return to defend his championship. In response, Mercedes imported Valtteri Bottas from the Williams team to pair with Hamilton.
Lewis Hamilton was a longshot in the wild 2010 F1 finish
Of the six prior Formula 1 battles this century that came down to the final race, none offered the possibilities of the 2010 season in which four drivers won three or more races. Entering the Abu Dhabi Grand Prix, Fernando Alonso (246) held a narrow lead over Mark Webber (238), Sebastian Vettel (231), and Lewis Hamilton (222). All held a mathematical possibility of securing the title, though Hamilton obviously needed a combination of his own victory and assorted mishaps for the others.
Having started the year slowly, Vettel never held the points lead during that 2010 season, but the finale changed that in dramatic fashion, beginning with winning the pole. Though he didn't have clear space for the entirety of the day, Vettel mostly avoided the traffic that dogged the others. Getting caught behind Vitaly Petrov, allowing Robert Kubica to come out ahead following a late pit stop, doomed Alonso and Webber . The two contenders finished seventh and eighth, respectively.
At the checkered flag, Vettel, Hamilton, and Jenson Button formed a one-two-three finish, and Vettel earned the first of his four straight championships by a 256-252 margin over Alonso.
Vettel would also secure a last-race championship over Alonso in 2012 with a sixth-place finish in Brazil.
Lewis Hamilton's two other nail-biting season finales
The only time Lewis Hamilton sewed up a championship on the final day of a Formula 1 season came in 2008 under the more compact system that scored just eight positions and awarded 10 points for a victory rather than 25.
On that day, Felipe Massa's sixth triumph of the season fell just short of completing the job at the Brazilian Grand Prix. Hamilton, himself a five-time winner that season, logged four points by finishing fifth and pulled out a 98-97 victory while representing McLaren for the first of his seven championships.
The preceding year marked the most disappointing finish to a season in Hamilton's remarkable career. Winning in Japan put him comfortably in front of Fernando Alonso and Kimi Raikkonen with two races to go, but a mishap in pit lane denied Hamilton points in China.
Still, Hamilton took a lead over Alonso and Raikkonen to Brazil, where his seventh-place showing netted just two points. Raikkonen won the race and finished with 110 points, one better than Hamilton and Alonso.
Like Sportscasting on Facebook. Follow us on Twitter @sportscasting19.