Lewis Hamilton Won't Turn Desperate in the Formula 1 Fight: 'I'm Here to Win in the Right Way'
Article Highlights:
Max Verstappen has extended his Formula 1 points lead by winning the Mexican Grand Prix
Lewis Hamilton is second in the points as he chases his eighth F1 championship
Hamilton vows to take the high road and eschew desperate shenanigans down the stretch
The all-important World Drivers' Championship is slipping away from Lewis Hamilton. Rival Max Verstappen jumped Hamilton shortly after the start of Sunday's Formula 1 Mexican Grand Prix and steadily pulled away from the Mercedes to a comfortable victory.
Unless disaster befalls Verstappen, Hamilton sits too far back in the standings to feel great about perhaps winning the series championship that would break the tie with Michael Schumacher. If such a situation does occur, Hamilton vows that it will not stem from underhanded activity on his part.
Ayrton Senna vs. Alain Prost in 1989 was an ugly Formula 1 episode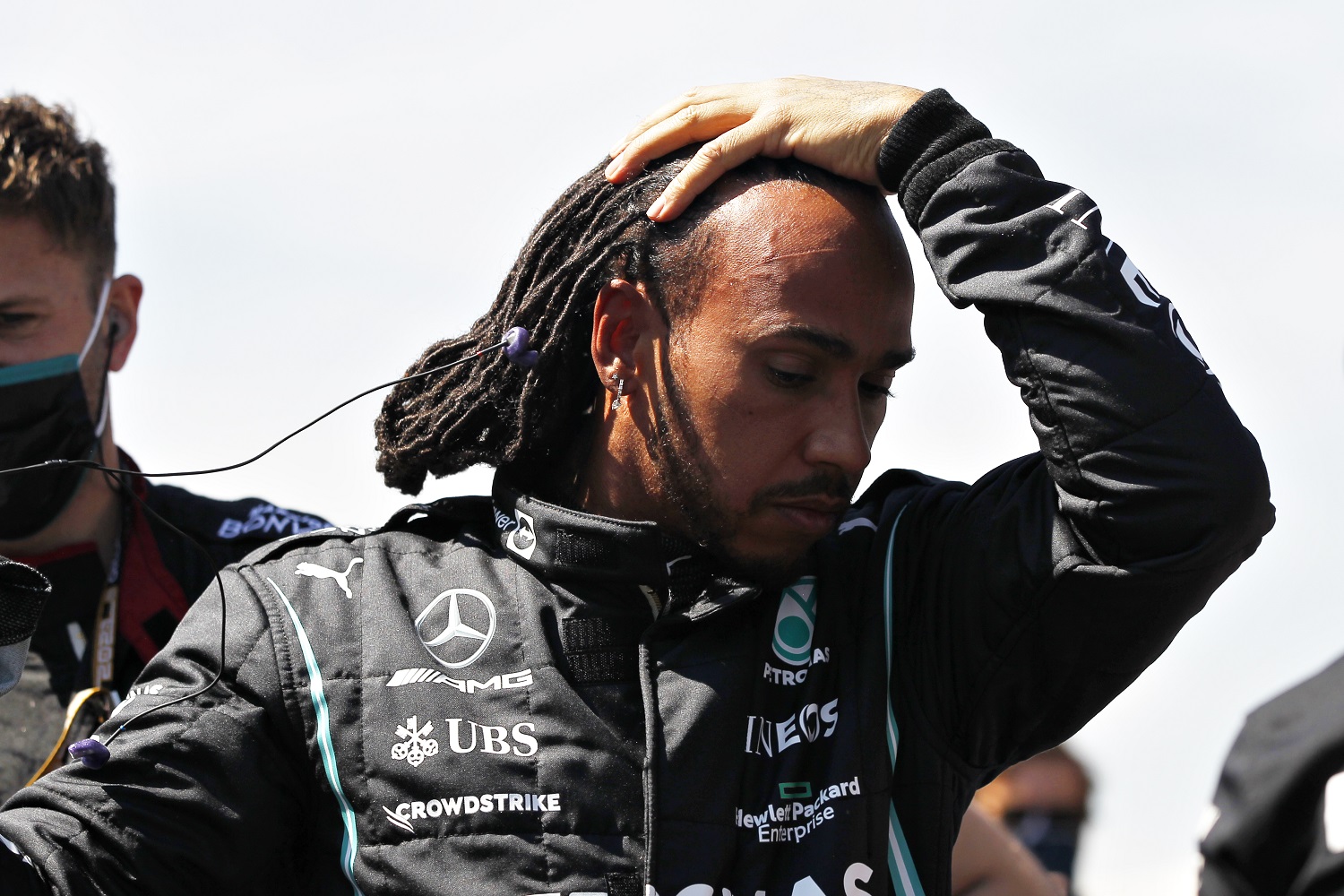 Alain Prost won his third Formula 1 championship in 1989 in a battle with McLaren teammate Ayrton Senna that turned sour at the penultimate race of the season in Japan.
Prost and pole-sitter Senna, a notoriously aggressive driver who needed to win, battled hard throughout the afternoon. Prost's lead was just over a second with seven laps to go, and Senna made a final move in the chicane just ahead of the home straightaway.
The pair collided and skidded into the escape road, stalling out both cars. The incident took Prost out of the race. Senna was able to restart his engine pit for quick repairs. He went on to an apparent three-second victory before stewards issued a disqualification for not rejoining the track correctly.
The season concluded with an anti-climatic Australian Grand Prix staged in heavy rain that prompted Prost, who had nothing to gain or lose, to drop out after one lap.
A year later, Prost jumped to Ferrari and placed second to Senna in points. Once again, however, they wrecked, this time on the first corner. Senna later admitted that the collision was intentional.
The entire rivalry was a textbook example of the scenario Hamilton vows not to repeat.
Lewis Hamilton: 'I'm here to win in the right way'
Placing second to Max Verstappen at the Mexican Grand Prix on Sunday has deepened the hole from which Lewis Hamilton must extricate himself for the eighth Formula 1 championship.
Verstappen dominated the day and stretched his lead over the four-time defending champion to 312.5-293.5. With four races to go, beginning with next weekend in Sao Paulo, Verstappen can finish out of the points in one race and retain the points lead if Hamilton doesn't win.
If the points battle tightens by the season-ending race in Abu Dhabi, the chatter about a replay of Ayrton Senna vs. Alain Prost is sure to become a distraction.
"I have never won a championship in that way and would never want to," Hamilton said before the Mexican Grand Prix, according to Reuters. "So, that's from my perspective, my point of view. I'm here to win in the right way, and that's through sheer skill and determination and hard work.
"You know how I've won my championships in the past and I always want to win it the right way. If you're going to lose it, you lose it the right way also: with dignity and knowing that you're giving it your all and you've done things the right way and you've worked as hard as you could."
The drivers remain on better terms than the principals
Max Verstappen holds a 9-5 lead over Lewis Hamilton in 2021 Formula 1 race victories, though the two collisions between the pair have garnered at least as much attention as all those finishes atop the podium.
Despite that, Verstappen and Hamilton have given the appearance of mutual respect. The same cannot be said of the teams' principals. Christian Horner of Red Bulls Racing and Toto Wolff of Mercedes have been sniping at each other almost the entire season.
Leading up to the Mexican Grand Prix, Wolff labeled Horner a "protagonist in a pantomime."
"Look, we all know that Toto has a lot to say, but I was quite flattered to be called a protagonist," Horner snapped back, according to The Independent. "If you look at the definition of what it means, you also need an antagonist to have a protagonist, and one could say that perhaps Toto fills that role pretty well. And if it were a pantomime, maybe the pantomime dame role might suit him, too."
Early in the week, it was Wolff raising the possibility of Verstappen initiating a replay of Ayrton Senna vs. Alain Prost.
"If it was to come to the scenario of the last race in Abu Dhabi and they were to be racing each other for the title, whoever is in front is absolutely going to try to do the same as in the Senna-Prost years," Wolff predicted. "If you are racing for the championship and you see it fading away because the other guy is overtaking you, what tool have you got other than the one that makes sure he can't overtake?"
Like Sportscasting on Facebook. Follow us on Twitter @sportscasting19.