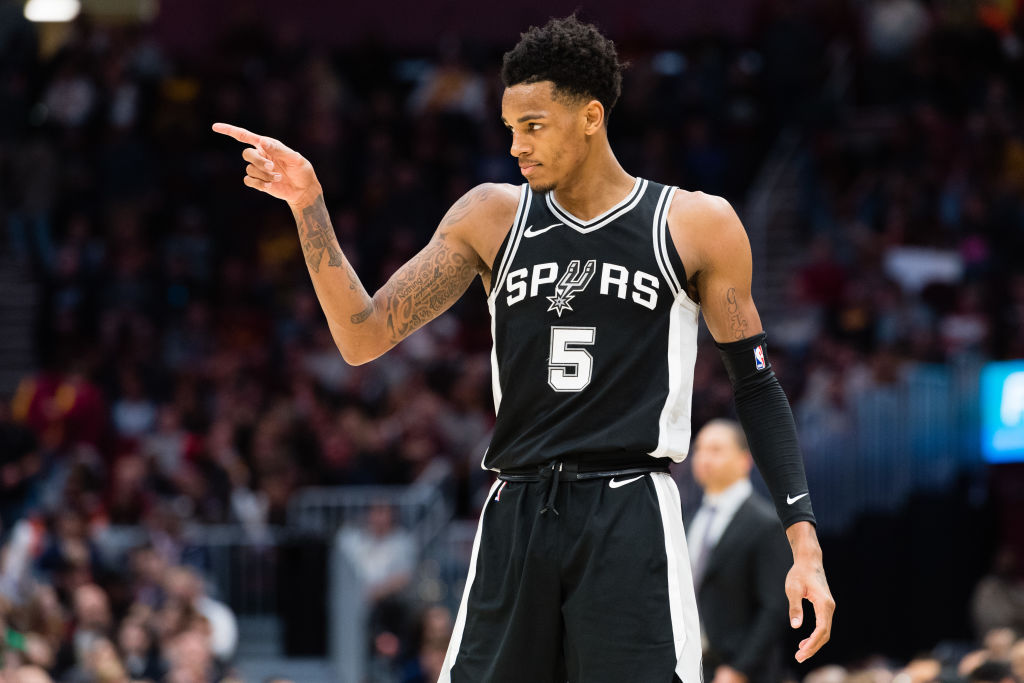 2 Little-Known Spurs Players Who Could Power the Franchise's Future
The San Antonio Spurs always seem to find value late in the NBA, and two little-known recent picks might decide the franchise's future.
When the San Antonio Spurs traded Kawhi Leonard to the Toronto Raptors, fans thought the Spurs' machine would keep on rolling. For the most part, they were right, as Gregg Popovich guided San Antonio to the No. 7 seed and pushed the Denver Nuggets to seven games. 

Although DeMar DeRozan and LaMarcus Aldridge are the stars of the team, two lesser-known Spurs that could be the key back to the top of the mountain.

Dejounte Murray and Derrick White have the chance to be great and keep the Spurs dynasty going. Let's look at both players and what we can expect from them during the 2019-20 NBA season.

Dejounte Murray in college 
Dejounte Murray played one season at the University of Washington. He put up dominant numbers for the Huskies, averaging over 16 points and six rebounds, and four assists per game. He came in as a high-school All-American and made both the Pac-12 All-Conference and All-Freshman teams. 

He slipped in the draft after being a projected lottery pick and fell to No. 29 in the 2016 draft, where the Spurs smartly snatched him up.

Murray's pro career
When you look at his career numbers, they won't blow you away, but Murray is a valuable piece to the Spurs on both ends of the floor. He has averaged six points, four rebounds, and two assists per game in limited action. When you bump those numbers up to the per 36 minutes advanced stat, they end up at a healthy 13-9-5. 

The major concern will be how Murray returns from an ACL surgery that forced him to miss the entire 2018-19 season. We expect the Spurs to start him off slow at the start of the year, but he could enter the starting lineup by the All-Star break.

Derrick White's college career
White was another one-and-done player, playing for the University of Colorado in the Pac-12. He was a very good all-around guard for the Buffaloes, putting up 18 points, four rebounds and four assists per game. White was named to the All-Pac 12 Conference and defensive teams as well, averaging one block and one steal per game.

Joining the Spurs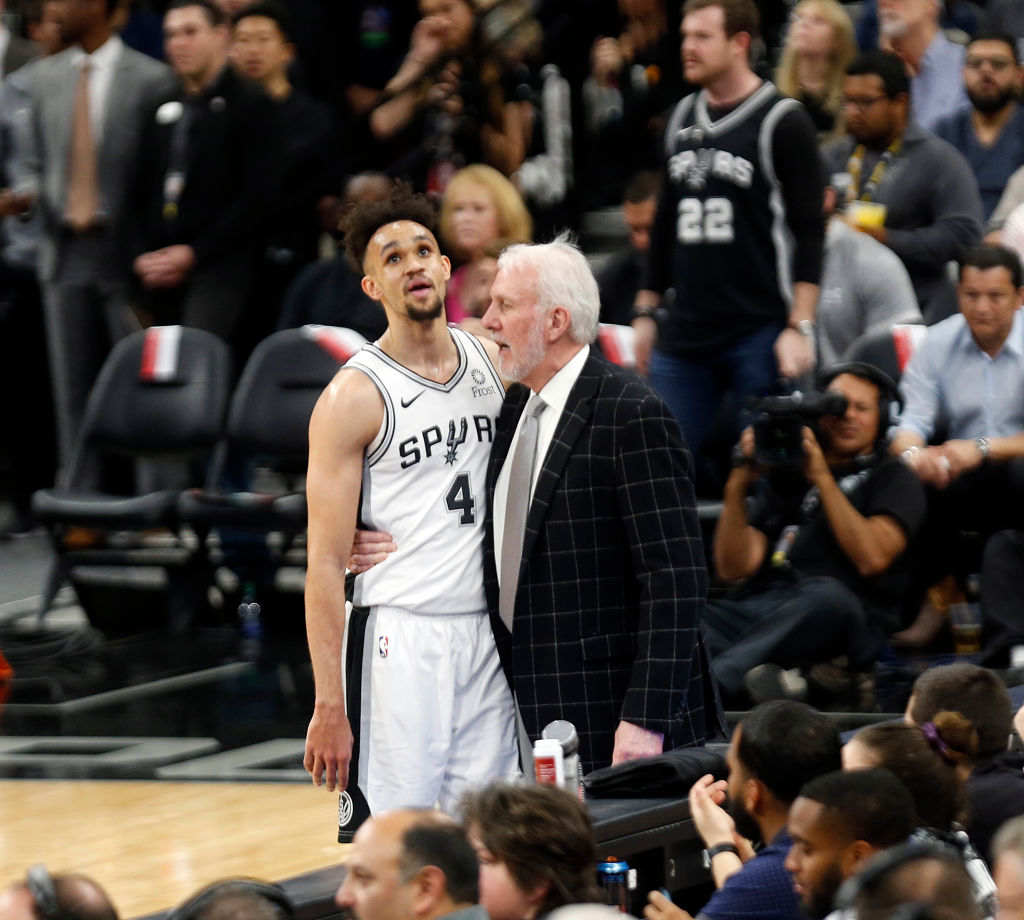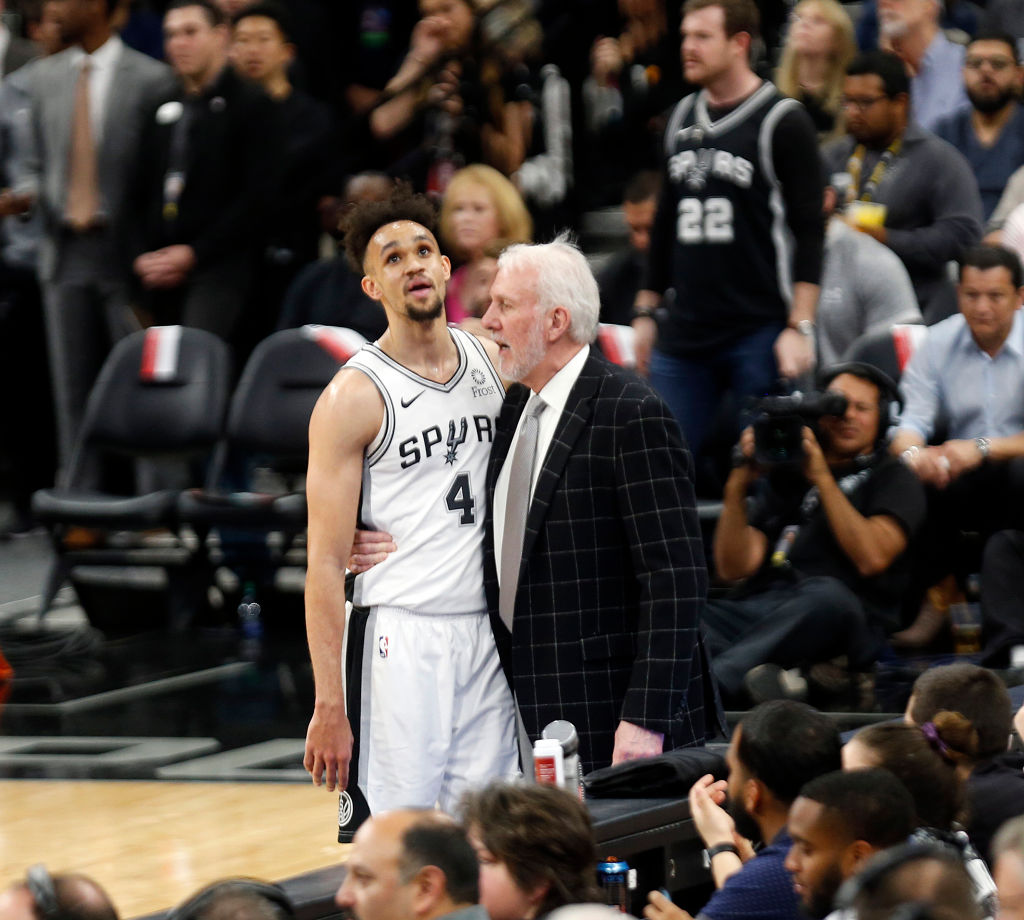 In a weird coincidence, the Spurs picked White at the No. 29 spot, just as with Murray, but White was in the 2017 draft class. San Antonio has always been known for finding valuable players with later picks, so to find two good players in back-to-back drafts is a testament to their excellent scouting department.

White didn't play much as a rookie, but with the injury to Murray, he saw more action at the start of last season, and he looks to have a firm grasp on the point guard position.

He averaged nearly 10 points per game last season (9.9), to go along with four rebounds and four assists per game. One of his key attributes is his ball-handling ability, and he averaged just one turnover per game last season. That is very important as head coach Gregg Popovich's offense is centered around ball movement.

Like Murray, White has solid per-36 minute stats one would expect from NBA rotation players. He registered 13-5-5 numbers during the 2018-19 season.

How will they do for the Spurs in 2019-20?
We think it will take a little bit of time, but Dejounte Murray could carve out a niche role either as a sixth man or eventually surpassing White as the starting point guard. We believe White will continue to improve this season, and he could be in line for the NBA's Most Improved Player award. The Spurs will have a tough time making it into the playoffs with a reloaded Western Conference, but with these two playing a factor, they will be a tough team to beat.