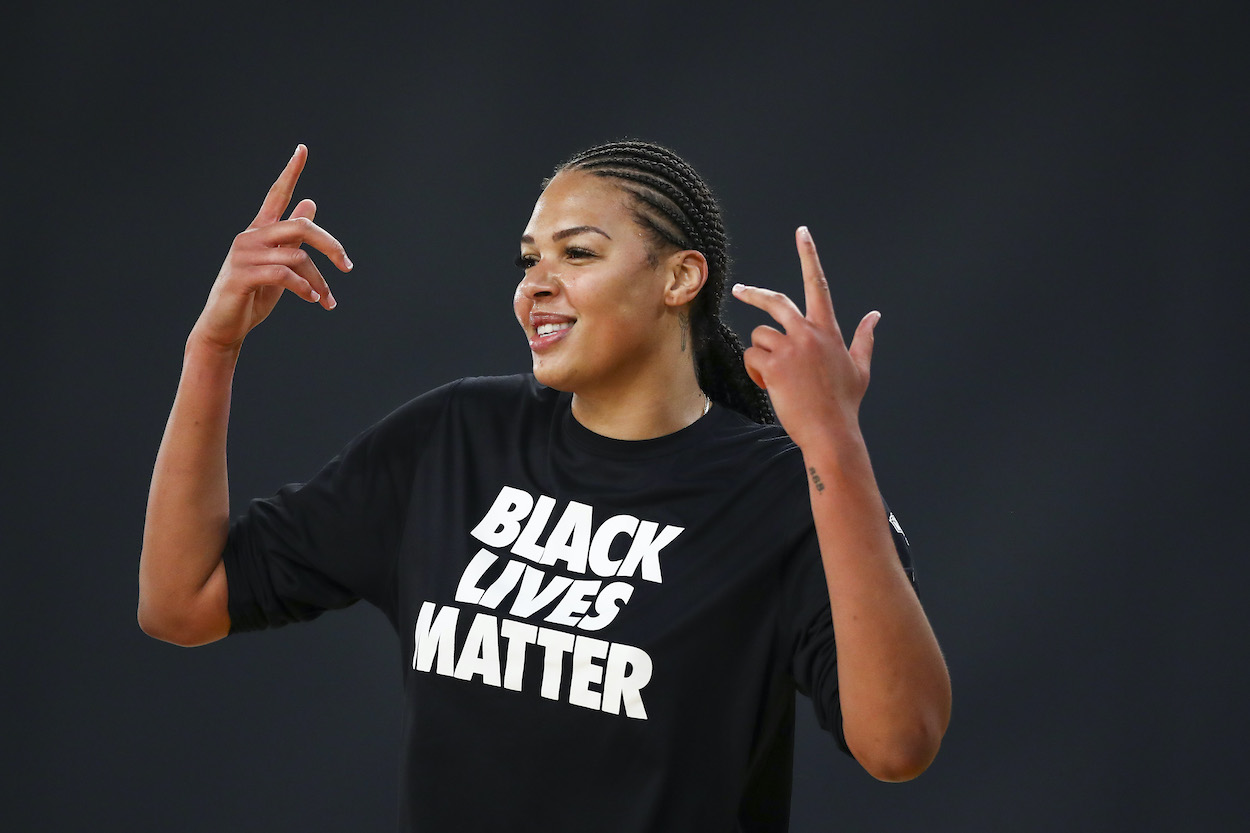 Liz Cambage Ripped by Former NBA No. 1 Pick for Withdrawing From Australian Olympic Basketball Team After a Fight With Opposing Team
Australian basketball star Liz Cambage withdrew from the Olympics citing mental health but a fellow Aussie takes exception to that reasoning.
Liz Cambage is one of the best women's basketball players in the world right now. The Las Vegas' Aces 6-foot-8 center is a four-time WNBA All-Star and currently averages 14.6 points, 1.7 blocks, and 8.9 rebounds per game. She is also a lightning rod for controversy.
Her latest issues started when she got into it with the Nigerian basketball team when they played her native Australia in a pre-Olympic exhibition. This, along with other factors, led to her pulling out of the Tokyo Olympic Games. Her decision did not sit well with a former NBA No. 1 pick who once suited up for the National Team from Down Under.
Liz Cambage pulled out of the Olympic Games
On July 16, Cambage released a statement on Twitter announcing that she was withdrawing from the 2021 Olympics due to her mental health struggles:
Every athlete competing in the Olympic games should be at their mental and physical peak, and at the moment, I'm a long way from where I want and need to be. It's no secret that in the past I've struggled with my mental health and recently I've been really worried about heading into a "bubble" Olympics. No family. No friends. No fans. No support system outside of my team. It's honestly terrifying for me. The past month I have been having panic attacks, not sleeping and not eating. … It breaks my heart to announce I'm withdrawing from the Olympics, but I think it's best for the Opals and myself. 
Other reports suggest that several incidents involving Cambage may have led to her decision. In a closed-door exhibition against Nigeria, ESPN reports that there was a "physical altercation" and a "charged verbal exchange" with the opposing team involving the Aces star.
The Australian Olympic Committee is also investigating reports that the star broke COVID-19 protocols to go out and party in Las Vegas during the team's warmup games. There is also a yet-to-be-revealed third incident that is also under investigation.
Australian basketball star Andrew Bogut criticized Cambage's behavior
In addition to the AOC investigating the incidents involving Cambage, at least one prominent Australian basketball player is speaking out against the star's actions.
Andrew Bogut, the No. 1 overall pick of the 2005 NBA draft, played 14 seasons in the NBA. He also played for the Australian National Men's Basketball Team in the 2004, 2008, and 2016 Olympics.
He came out strongly against Cambage's decision. Bogut did describe Cambage as one of the best players in the world," but then wrote in the Daily Telegraph:
Having mental health issues does not mean you cannot be criticised. Poor behaviour and engaging in poor team culture can be a separate issue from mental health. Yes, ones behaviour can be erratic when facing a mental health battle, but this does not give you permission to behave in the way Liz reportedly has. I believe her withdrawal from the Olympics, in my opinion, is the repercussions of her behaviour.
While she didn't mention Bogut by name, during a video recorded in her hotel room, Cambage did say, "I'm pretty annoyed at all the fake news and the lies I'm seeing floating around in news articles and being shown and being asked about."
'Yeah, things got heated in the Nigeria game. There was a physical altercation, and there were words exchanged," she admitted, "But I'm hearing things that aren't true at all, flying around from people in Australia and America, which is crazy."
Australia is still a favorite to medal in Women's Basketball in Tokyo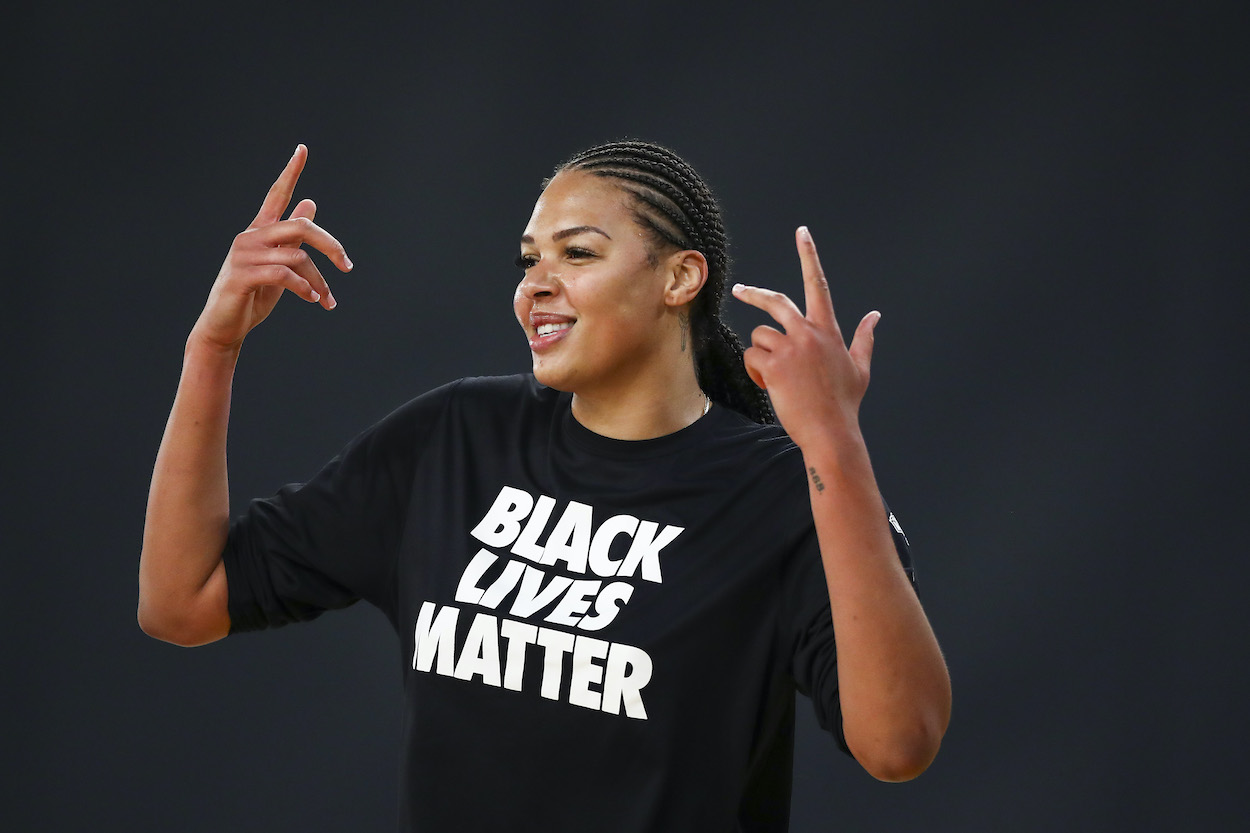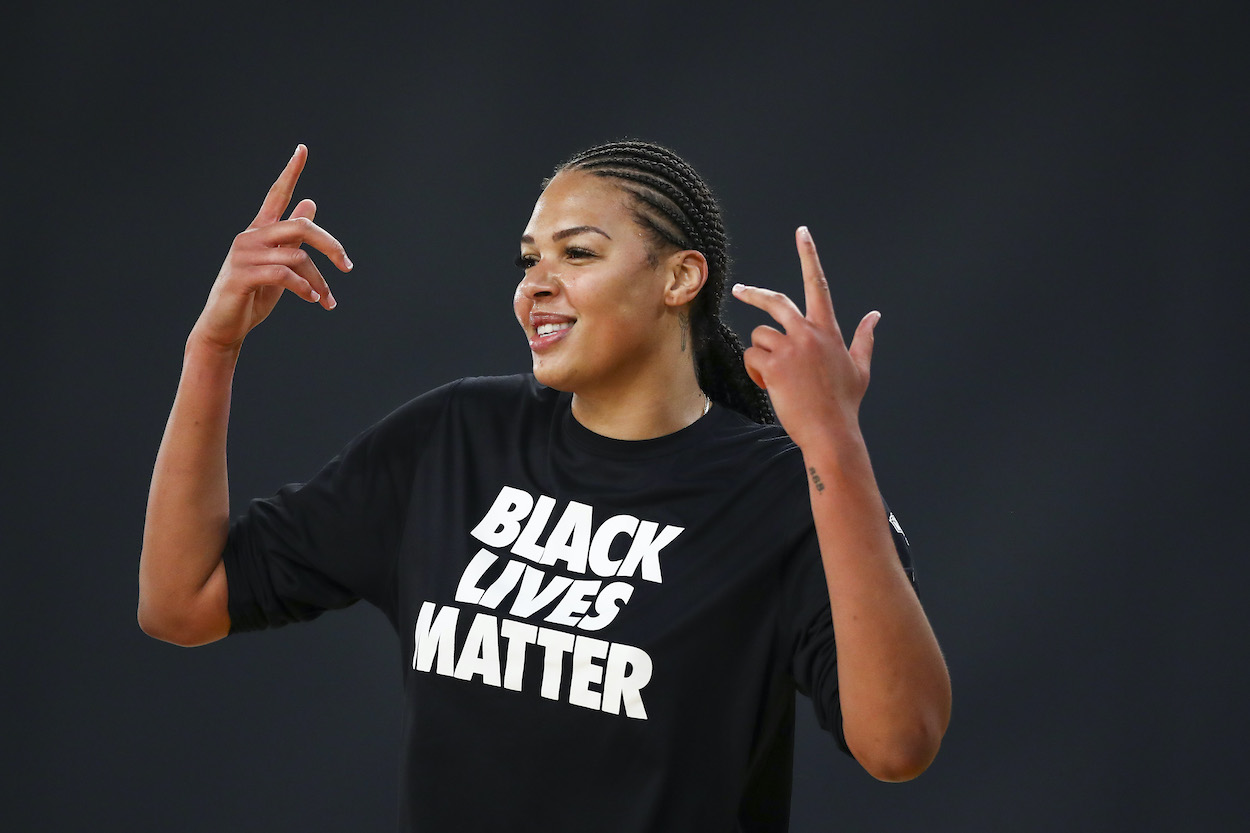 Even without Liz Cambage at center, the Opals are still the No. 2 betting favorite to win the gold medal behind the United States. The U.S. Women's team is a prohibitive favorite at -1200, per FanDuel. Australia is right behind the U.S. at +1400. The team is a +330 favorite to win Group C.
The national teams behind the U.S. and the Aussies have considerably longer odds. The other top teams in the Olympic event are France (+2300), Spain (+2500), Canada (+2900), and Belgium (+2900).
The Opals have a lot of WNBA talent with a roster that includes Rebecca Allen (New York Liberty), Leilani Mitchell (Washington Mystics), Allan Smith (Phoenix Mercury), and Stephanie Talbot and Ezi Magbegor (Seattle Storm).
Australia will open their Group C matches against Belgium on July 27. Games against China (July 30) and Puerto Rico (August 2) will follow. The Women's gold medal game will take place Sunday, August 8.
All stats courtesy of Basketball Reference