You Won't Believe How Many NBA Players Make More Money Than the Entire WNBA Roster Combined…Well, Maybe You Will
It's certainly no secret that NBA players make more money than their counterparts in the WNBA. But just how much more is absolutely staggering when you really take the time to look at the numbers.
Sure, the NBA season is much longer as there are 1,230 regular-season games between its 30 teams and a maximum of 105 postseason games as opposed to the 204 regular-season matchups and 35 maximum playoff games in the WNBA. So that's a little over five and a half times more games for the NBA, right?
So how is it that the NBA has a salary cap that's 81.5 times bigger than the WNBA? And why does the NBA's highest-paid player make 194.2 times more money than the WNBA's highest-paid player? And how is it that 68 NBA players…yes, 68…make more money than the entire WNBA roster? Not just one team…the ENTIRE WNBA roster. The nice way of putting it is that it's simply unfair. There's obviously a not-nice way to put it but we'll refrain from using any obscenities here today.
Look, the WNBA is never going to be as big as the NBA and its players are never going to make as much money. That's just a fact. But the gaps simply have to get smaller at some point. Sure, the WNBA's new collective bargaining agreement should help a little as players will start receiving a higher percentage of league revenue, possibly up to 34%, which is certainly better than the 20% they got in the past. It's still not the 50% NBA players receive but at least it closes the gap a little.
But until the WNBA season is expanded, which could obviously create more revenue and bump up salaries, which, in turn, could keep some of the top female players in the country from spending more time overseas, this issue isn't going anywhere. The league certainly isn't marketed correctly either and that's also not helping matters. Trust us, we could go on but let's get to some of those crazy numbers we discussed a moment ago.
The NBA's highest-paid player in 2020-2021 makes 194.2 times more money than the WNBA's highest-paid players
RELATED: Michael Jordan Once Roasted Teenage Diana Taurasi a Year After She Missed a Free Throw at His Basketball Camp
Heading into the 2021 WNBA season, there are seven players tied for the highest salary in the league — DeWanna Bonner, Skylar Diggins-Smith, Brittney Griner, Diana Taurasi, Sue Bird, Liz Cambage, and Elena Delle Donne, who each make $221,450. So that's $676,860 less than the minimum salary in the NBA for a player with zero years of experience. Take an NBA player with just one year of experience and that gap jumps to over a million bucks.
As for the NBA's highest-paid player in 2020-2021, that would be two-time NBA MVP and three-time champ Stephen Curry, whom the Golden State Warriors are paying $43,006,362, which, as mentioned, is 194.2 times the salary of the seven women named above.
The salary cap gap between the two leagues is massive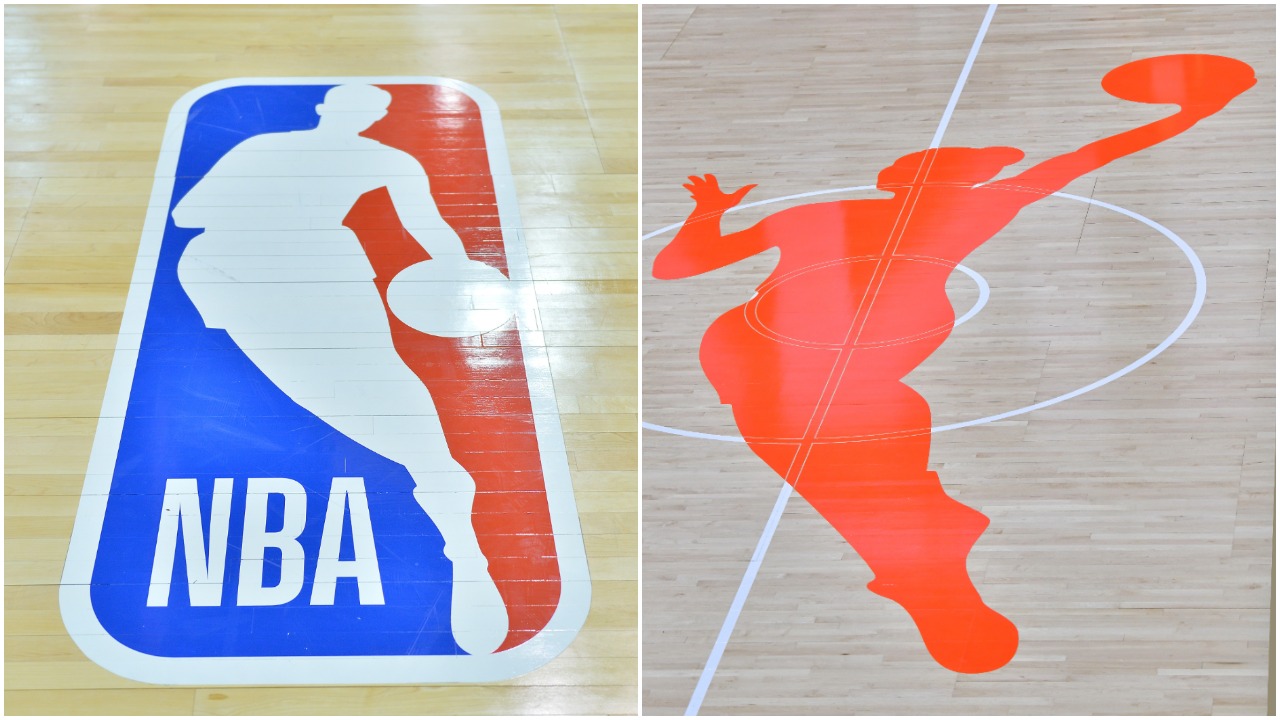 For the 2021 WNBA season, the salary cap for each of the league's 12 teams is $1,339,000. And that's a very hard cap as the only time during the regular season that a team can go over that figure is for hardship or emergency hardship exceptions.
As for the NBA, the salary cap for the 2020-2021 season is $109,140,000, which is 85.2 times higher than that of the WNBA. But their cap is relatively soft as there are a number of significant exceptions that allow teams to exceed the cap in any given season. Sure, teams are penalized if they go over via the luxury tax rule but a team has to go over the cap by an extremely excessive amount for that to kick in.
68 NBA players make more than the entire WNBA roster
In total, there are 68 NBA players who make more money than the entire WNBA roster. And that's sadly being generous. So what we did here was take the 2021 WNBA salary cap of $1,339,000 and multiply that figure by 12, the number of teams in the league, which comes out to $16,068,000.
Now, not every team is going to be right at that $1.339 million mark when the 2021 season begins so that total would obviously be a little lower, which then would add more names to this list below. But that's just even more depressing so we stuck with the 68.
Stephen Curry: $43,006,362
Chris Paul: $41,358,814
Russell Westbrook: $41,358,814
John Wall: $41,254,920
James Harden: $41,254,920
LeBron James: $39,219,566
Kevin Durant: $39,058,950
Paul George: $35,450,412
Klay Thompson: $35,361,360
Mike Conley: $34,502,132
Kemba Walker: $34,379,100
Kawhi Leonard: $34,379,100
Jimmy Butler: $34,379,100
Tobias Harris: $34,358,850
Kyrie Irving: $33,329,100
Khris Middleton: $33,051,724
Anthony Davis: $32,742,000
Damian Lillard: $31,626,953
Kevin Love: $31,258,256
Ben Simmons: $30,559,200
Pascal Siakam: $30,559,200
Kyle Lowry: $30,000,000
Joel Embiid: $29,542,010
Andrew Wiggins: $29,542,010
Devin Booker: $29,467,800
Kristaps Porzingis: $29,467,800
Karl-Anthony Towns: $29,467,800
C.J. McCollum: $29,354,152
Bradley Beal: $28,751,774
D'Angelo Russell: $28,649,250
Nikola Jokic: $28,542,009
Gordon Hayward: $28,500,000
Otto Porter Jr.: $28,489,238
DeMar DeRozan: $27,739,975
Giannis Antetokounmpo: $27,528,088
Steven Adams: $27,528,088
Al Horford: $27,500,000
Jamal Murray: $27,285,000
Brandon Ingram: $27,285,000
Nikola Vucevic: $26,000,000
Rudy Gobert: $25,775,281
Jrue Holiday: $25,111,111
Buddy Hield: $24,201,834
Jaylen Brown: $22,991,071
Draymond Green: $22,246,956
Harrison Barnes: $22,215,909
Fred VanVleet: $21,250,000
Victor Oladipo: $21,000,000
Malcolm Brogdon: $20,700,000
Danilo Gallinari: $19,500,000
Zach LaVine: $19,500,000
Gary Harris: $19,160,714
Jerami Grant: $19,050,000
Tim Hardaway Jr.: $18,975,000
Terry Rozier: $18,900,000
Julius Randle: $18,900,000
Domantas Sabonis: $18,500,000
Aaron Gordon: $18,136,364
Bogdan Bogdanovic: $18,000,000
Goran Dragic: $18,000,000
Bojan Bagdanovic: $17,661,000
Myles Turner: $17,500,000
Evan Fournier: $17,000,000
Ricky Rubio: $17,000,000
Eric Bledsoe: $16,875,000
Eric Gordon: $16,869,276
Caris LeVert: $16,203,704
Joe Harris: $16,071,429
Contract information courtesy of Spotrac