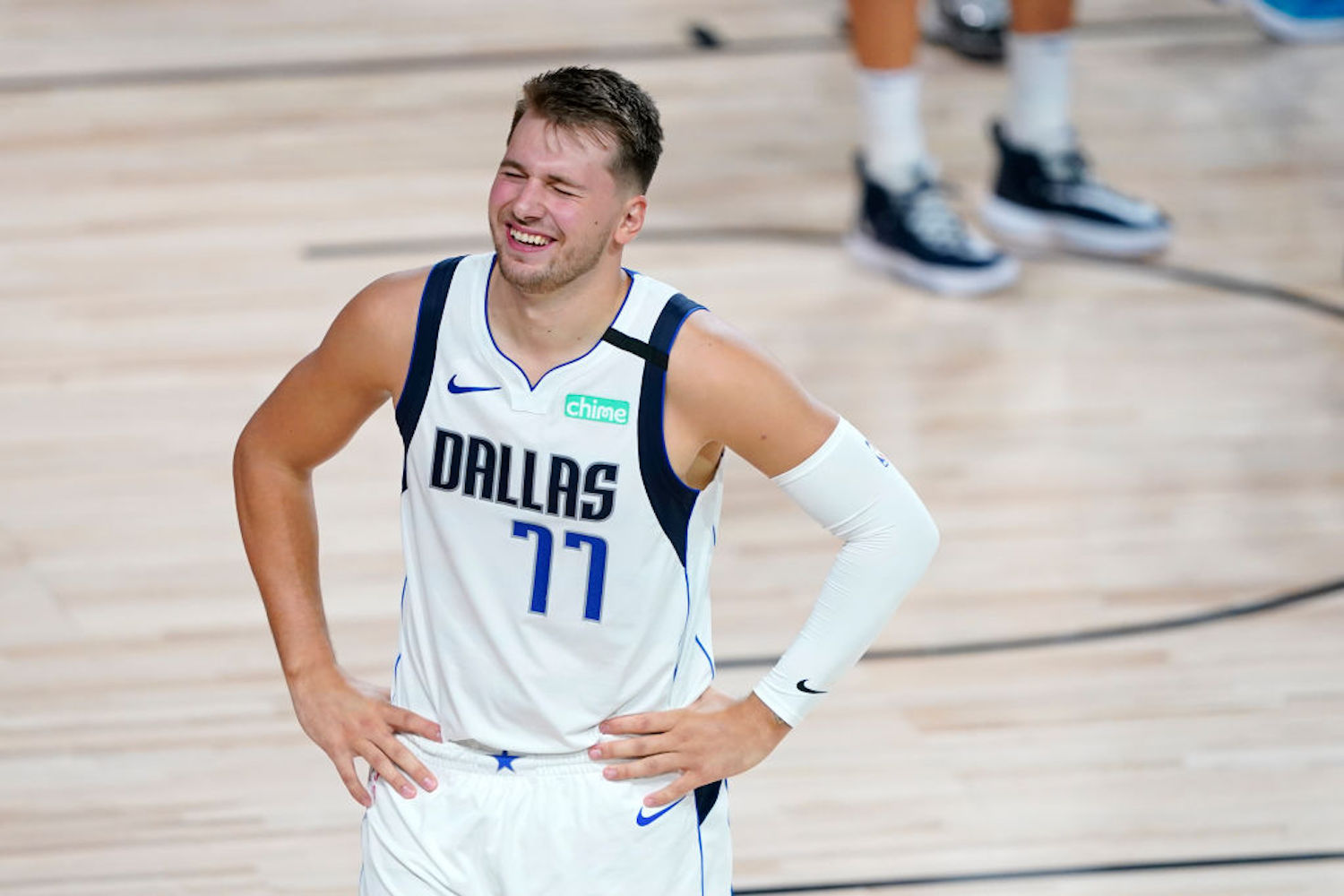 Luka Doncic Passes Kareem Abdul-Jabbar in the NBA Playoff Record Books
Luka Doncic is just 21 years old, but he already passed Lakers legend Kareem Abdul-Jabbar in the NBA playoff record books.
Luka Doncic continues to exceed expectations in his second season in the NBA. The 21-year-old superstar is breaking records left and right, and he just added another one to his portfolio after his second career playoff game.
Doncic has been unbelievable in his first two playoff starts. So much so, he just passed Lakers' legend Kareem Abdul-Jabbar in the NBA playoff record books after he led the Dallas Mavericks' to a Game 2 win over the Los Angeles Clippers Wednesday night.
Luka Doncic has impressed in his playoff debut
Luka hasn't just been the best Maverick in the 2020 playoffs. He's been the best player in the entire NBA through two postseason games, and he's showing no signs of letting up.
In his playoff debut, Doncic scored 42 points, dished out seven assists, and grabbed seven rebounds in a losing effort against the Clippers. The Mavericks were in control for most of the game until Kristaps Porzingis was ejected for racking up two technical fouls. Still, Doncic almost led the undermanned Mavs to an upset win in Game 1.
Doncic continued his dominant play into Game 2, putting up 28 points, eight assists, and eight rebounds. This time, the Mavericks cruised to a victory to knot up the series.
Doncic passed Kareem Abdul-Jabbar for the most points in his first two playoff games
With his 28 points Wednesday night, Doncic reached 70 total points in his first two career playoff games combined. That passes Kareem Abdul-Jabbar for the most through two playoff games in NBA history. Abdul-Jabbar scored 69 combined points in his first two games in 1970.
This wasn't even the first record Doncic broke in this year's playoffs, either. With 42 points in his playoff debut on Monday, Doncic broke the record for most points in a first career playoff appearance in NBA history.
So, Doncic now has the best playoff debut in the history of the league and the best two-game start ever recorded. Not too shabby for a dude who can barely drink a legal beer.
Doncic didn't even care that he broke Abdul-Jabbar's record
Doncic undoubtedly respects the NBA legends that came before him, but he's not hooping to break their records. The Mavs' superstar is mature beyond his years, and his mindset after breaking Abdul-Jabbar's scoring record illustrates just that.
I mean, we got a win. That's all I care about. That's great stats, but we got a win. I knew we could get a win. We were already able to fight these guys, and we showed up today.

Luka Doncic
Doncic can break all the playoff records ever recorded, but if he doesn't win an NBA title, he won't pay those records any mind. Doncic clearly has one thing on his mind — winning.
Not many gave Doncic and the Mavericks a chance against the mighty Clippers in the first round, but this is going to be a battle to the finish.
All stats courtesy of Basketball Reference