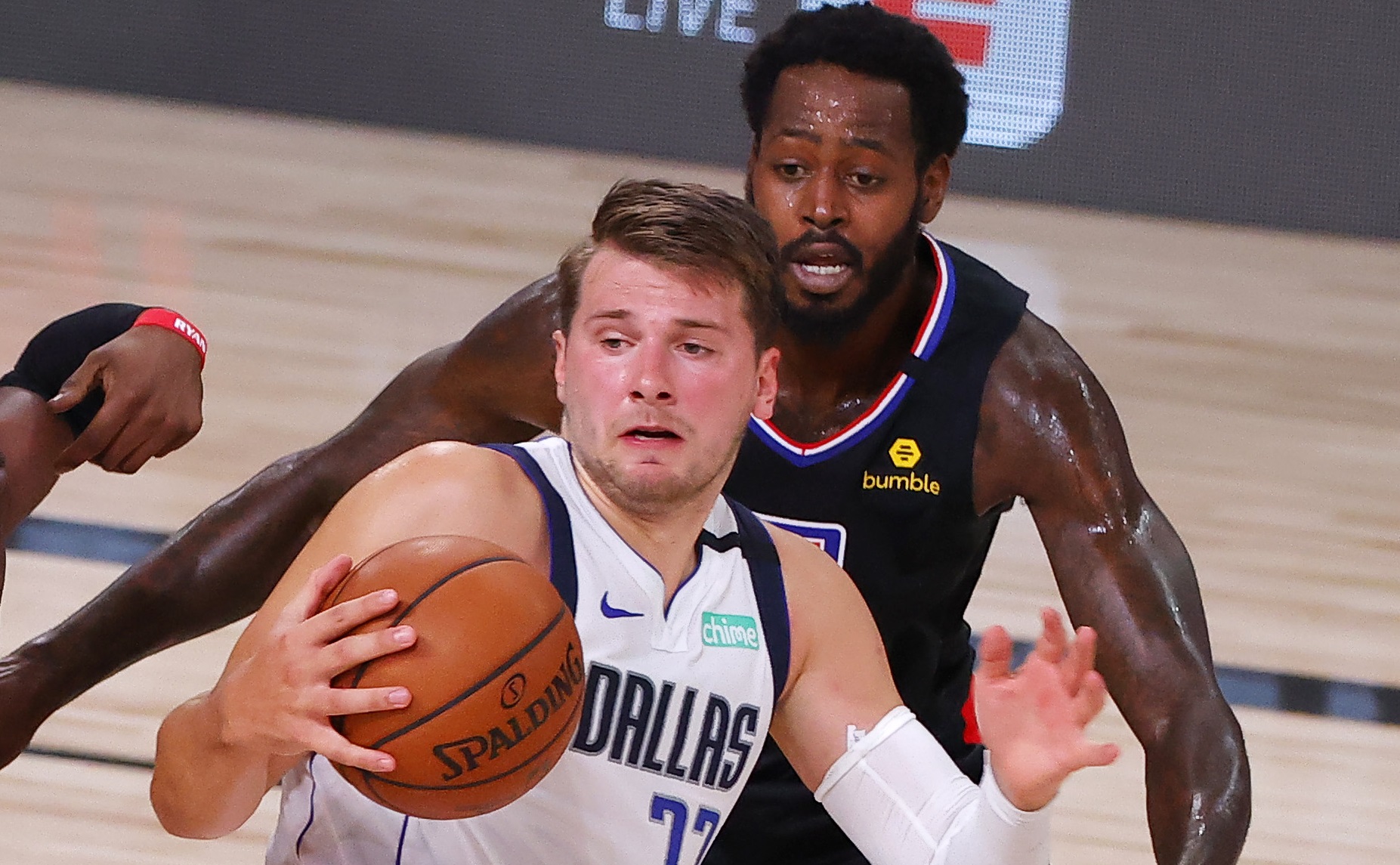 Luka Doncic Became a Maverick After Mark Cuban Whiffed on Giannis Antetokounmpo
Guard Luka Doncic played in the NBA All-Star Game in his second season and has become a cornerstone for the Dallas Mavericks.
Mark Cuban didn't amass his fortune by being so stubborn that he would make the same mistake twice. The Dallas Mavericks owner disregarded his general manager's evaluation of Giannis Antetokounmpo seven years ago. But Cuban didn't compound that colossal blunder when it came time to snap up Luka Doncic in the NBA draft.
Giannis Antetokounmpo salvaged the 2013 NBA draft
Looking back at it now, the 2013 NBA draft was remarkably unremarkable. Other than Victor Oladipo, taken second by the Orlando Magic, and CJ McCollum, selected 10th by the Portland Trail Blazers, no one who went in the first 10 picks of that class has gone on to truly distinguish themselves.
Had it not been for the prowess of the No. 15 overall pick, the class wouldn't even grade out to "a Gentleman's 'C.'" Of course, that guy at No. 15 turned out to be Giannis Antetokounmpo, and the Milwaukee Bucks deserve credit for finding a rare diamond in a pile of cubic zirconia.
That draft was the impetus for the Dallas Mavericks not blinking a few years later when they had the chance to grab Luka Doncic.
Mark Cuban is one owner in particular who deserves dishonorable mention for passing on Antetokounmpo, the first of seven overseas players to go in the first round. Though general manager Donnie Nelson wanted the Greek Freak, Cuban made freeing up cap space for prospective free-agent signings to complement Dirk Nowitzki a priority.
So, Dallas took Gonzaga's Kelly Olynyk at No. 13 and then flipped him that night for Brazilian prospect Lucus Nogueira, the Boston Celtics' pick at No. 16. Later that same night, the Mavericks sent Nogueira to the Atlanta Hawks in a deal that landed them No. 18 pick Shane Larkin out of the University of Miami.
Larkin gave Dallas one undistinguished season before his trade to the New York Knicks. The Bucks got Antetokounmpo and a very bright future.
Luka Doncic proves the Mavericks learned their lesson
In fairness to Mark Cuban and the other NBA teams that passed on the opportunity to draft him, Giannis Antetokounmpo was relatively little-known in the United States in 2013 following his two seasons in lower Greek leagues. It took him until his third season here to start showing his potential for NBA stardom.
Additionally, nearly everyone drafted before Antetokounmpo remains in the NBA. Unfortunately, you would have to combine two or three of their stat lines to add up to one Antetokounmpo – a lesson that the Mavericks didn't forget five years after their 2013 miscalculation.
With the 2018 draft quickly approaching, the Mavericks suspected they had a problem. Though they owned the No. 5 pick, Cuban and general manager Donnie Nelson tried to move up because they feared that the player they coveted would be gone by then.
Luka Doncic, playing in Europe, was a young, tall, and talented guard. While overseas picks are considered risky because the quality of competition is always at least one notch below NBA standards, it was apparent to the Mavericks that Doncic would be someone they could build around.
After the Atlanta Hawks drafted Doncic third overall, the Mavericks made their move. They selected Trae Young out of Oklahoma at No. 5 and then made their deal. Dallas surrendered Young and a first-round pick in 2019. And what the Mavericks got in return was a bright future.
Luka Doncic is already an NBA All-Star
Guard Luka Doncic's rookie season was everything that the Dallas Mavericks could have hoped for when they acquired him from the Atlanta Hawks. He played 72 games and averaged 21.2 points, 7.8 records, and 6.0 assists per game while shooting 42.7% from the field.
The just-completed regular season was a superb encore. Doncic improved all of his per-game averages sharply – including scoring 28.8 points a game – but also brought up his field-goal accuracy to 46.3%. He also earned his way onto his first NBA All-Star team.
At 21 years old, the native of Slovenia has established himself as a cornerstone upon which the Mavericks might build for 15 or more years. Mark Cuban may not have had the foresight to draft Giannis Antetokounmpo, but the Mavericks' owner avoided making the same mistake twice.
All stats courtesy of Basketball Reference.