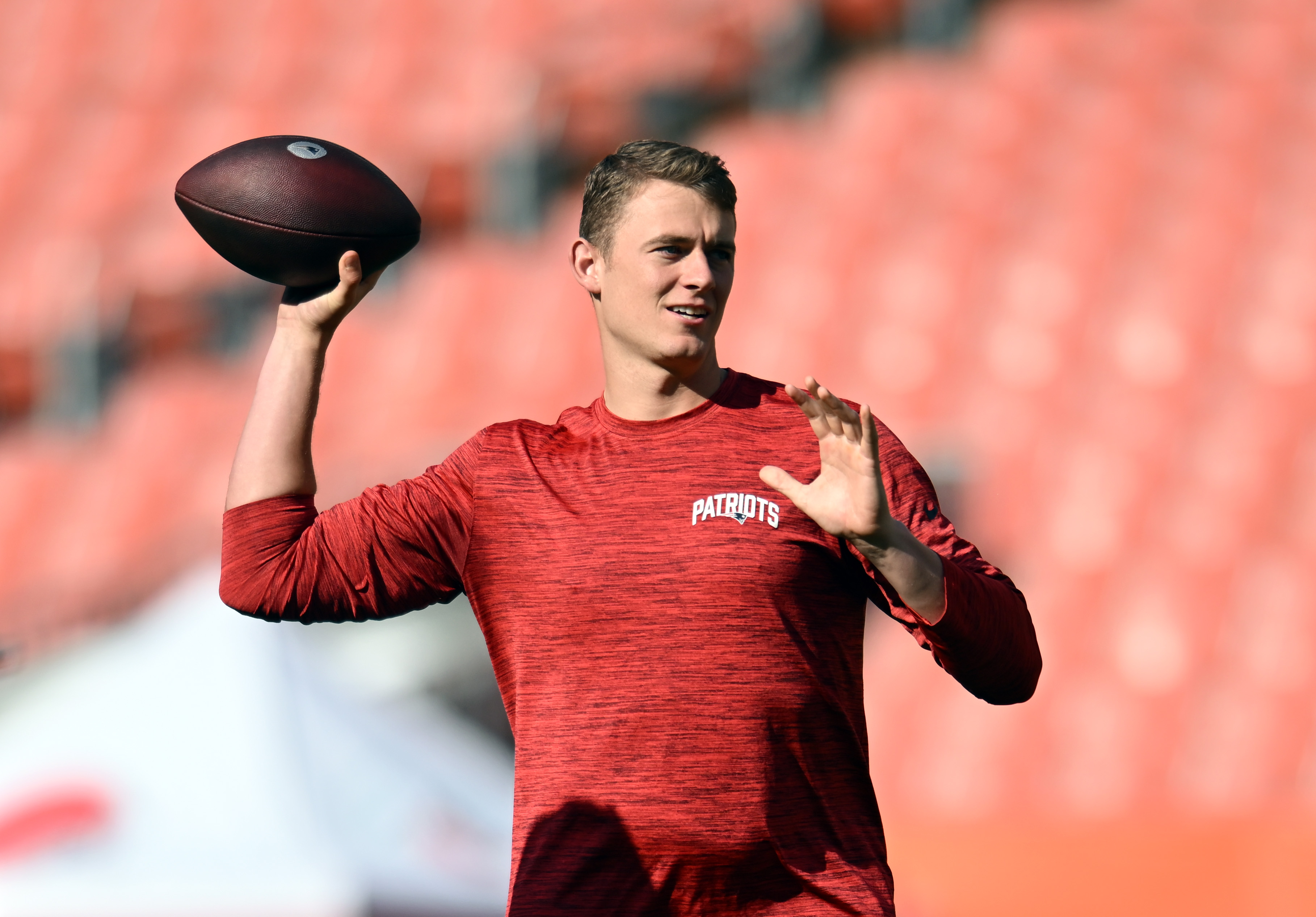 Mac Jones Opens Up About the New England Patriots So-Called QB Dilemma
Could Mac Jones see action for the New England Patriots on Monday night?
Some are calling it a quarterback controversy, but the New England Patriots have a pretty good thing going on at quarterback.
While second-year quarterback Mac Jones was on the bench nursing a high ankle sprain, rookie fourth-rounder Bailey Zappe was forced into action. Zappe, the team's third-stringer, has gone 2-0 in his two starts, causing many to wonder whose QB job it is now.
After staying quiet, Jones opened up Friday about all that quarterback speculation.
Mac Jones appears ready to return for the Patriots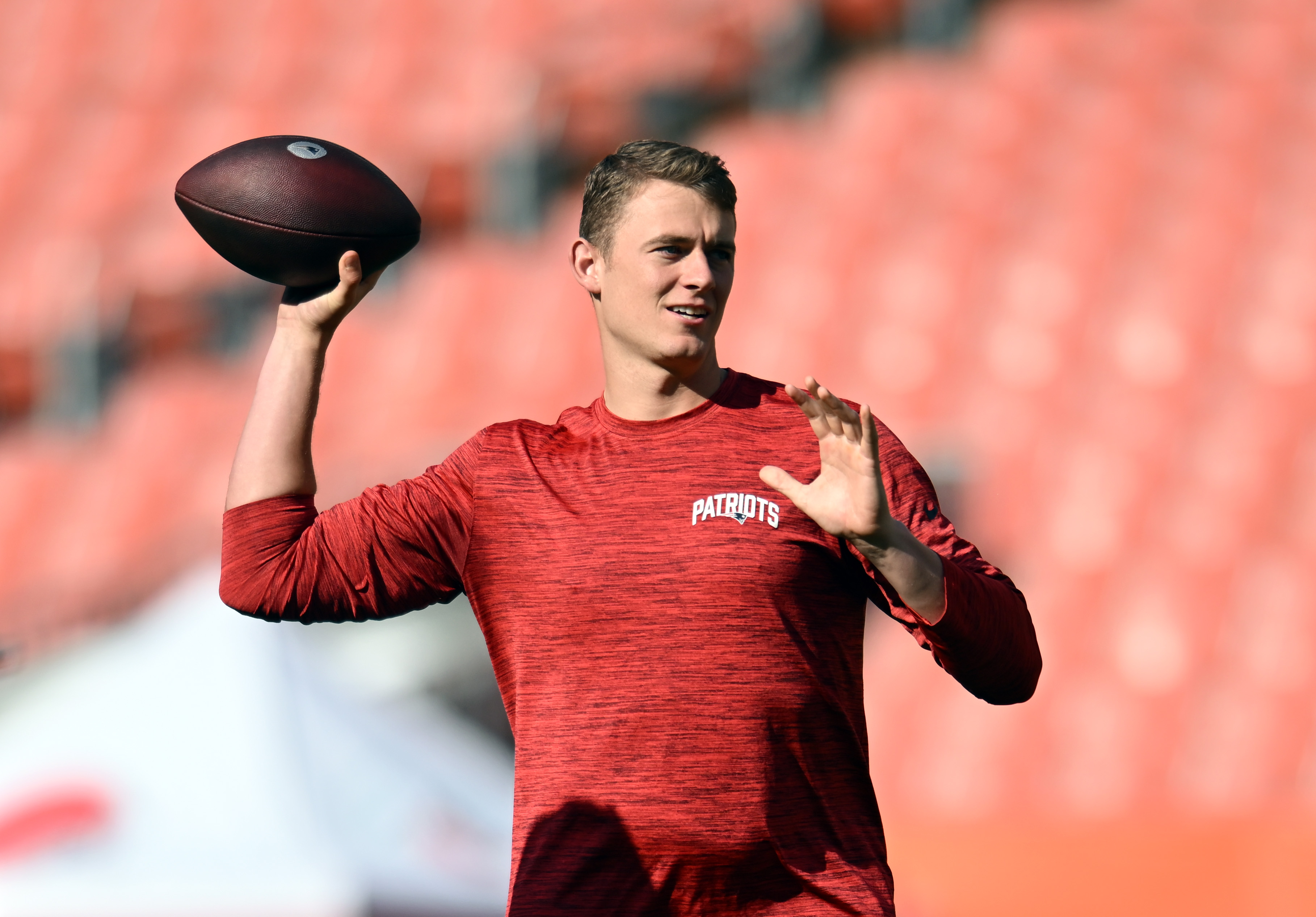 Jones hasn't played since he was injured on the final series of Week 3's loss to the Baltimore Ravens. In his absence, backup quarterback Brian Hoyer started Week 4 at the Green Bay Packers but was injured in the first quarter. That opened the door for Zappe, a rookie out of Western Kentucky.
Heavy underdogs at Green Bay, Zappe kept the Patriots in the game but came up short in overtime. He made his first start the following week in a 29-0 victory over the Detroit Lions. Zappe and the Pats then blew out the Cleveland Brown on the road, winning 38-15. New England got back to .500 at 3-3.
Zappe's hot start triggered questions about who should be the starter in New England. Should New England keep riding the hot hand even when Jones is ready to come back? Is it still Jones' job?
Not surprisingly, Patriots head coach Bill Belichick never shed any light on the situation. He always went to his go-to "day by day" phrase when asked about the quarterback situation.
At practice Friday, Jones said he feels good and believes he's ready for game action.
"Yeah, I think it feels pretty good," he said, per ESPN. "Just trying to work through all the stuff of being able to play in an NFL football game. I want to be able to go out there and help the team. Once I'm there, I'm there. So I'm definitely making progress, and we've done a good job with the treatment."
Jones opens up about the quarterback situation
Everyone in the Patriots organization has been tight-lipped about the quarterback situation. There have been unsubstantiated rumors swirling that Jones is unhappy with the team and that there is a true QB controversy brewing.
Jones opened up Friday about what's been going on, and it appears those rumors can be put to rest. He talked about being there for Zappe as a mentor.
"I think I've been in these types of situations before — whether that's in college or not," Jones said, per NESN. "If you're in, you're in, and you want to have everyone helping you.
"He's done a good job of stepping up, of being a young guy. And I've always had really good mentors and things like that, so that's my plan."
Whether Jones starts Monday night against the Chicago bears remains to be seen. While many believe there's a quarterback problem in New England, it just might be a good problem to have. The Patriots now know they have two capable quarterbacks on their roster.
Have thoughts on this topic? Keep the conversation rolling in our comments section below.