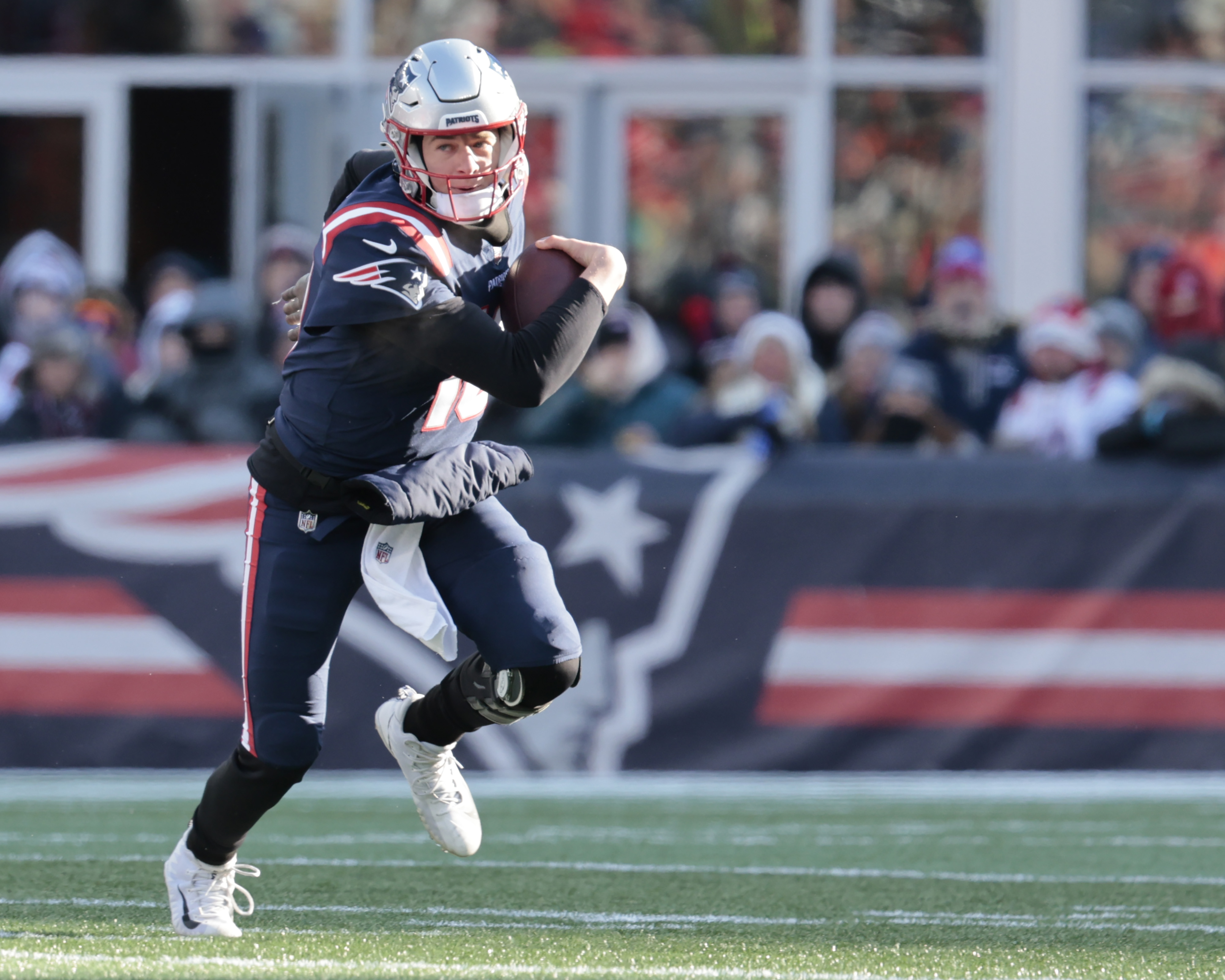 Mac Jones' Reputation Continues to Take a Hit, and It Has Nothing to Do With the Patriots' Sluggish Offense
Mac Jones has developed a reputation as being one of the dirtiest players in the NFL.
As a rookie with the New England Patriots a year ago, quarterback Mac Jones took part in the Pro Bowl. Drafted with the 15th overall pick in 2021, Jones went 10-7 as the team's starter last season. He threw for 3,801 yards and 22 touchdown passes as the Patriots made the playoffs after missing out in 2020.
This year has been a much different story. Jones is 5-7 as the team's starter and has nine touchdown passes and eight interceptions. Although New England's offense has been woeful this year, Jones' reputation has taken a hit for a different reason.
Mac Jones is getting a reputation for being a dirty player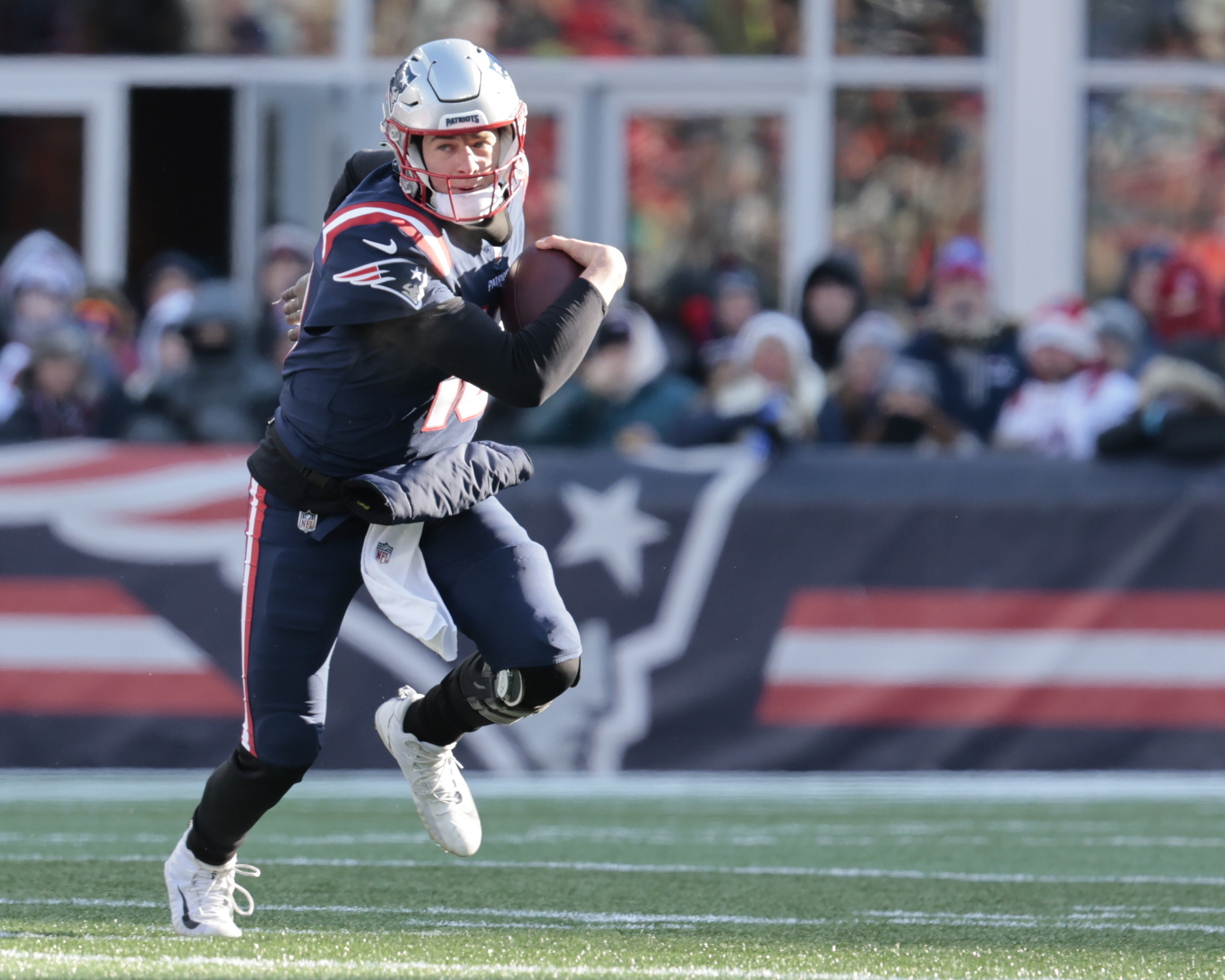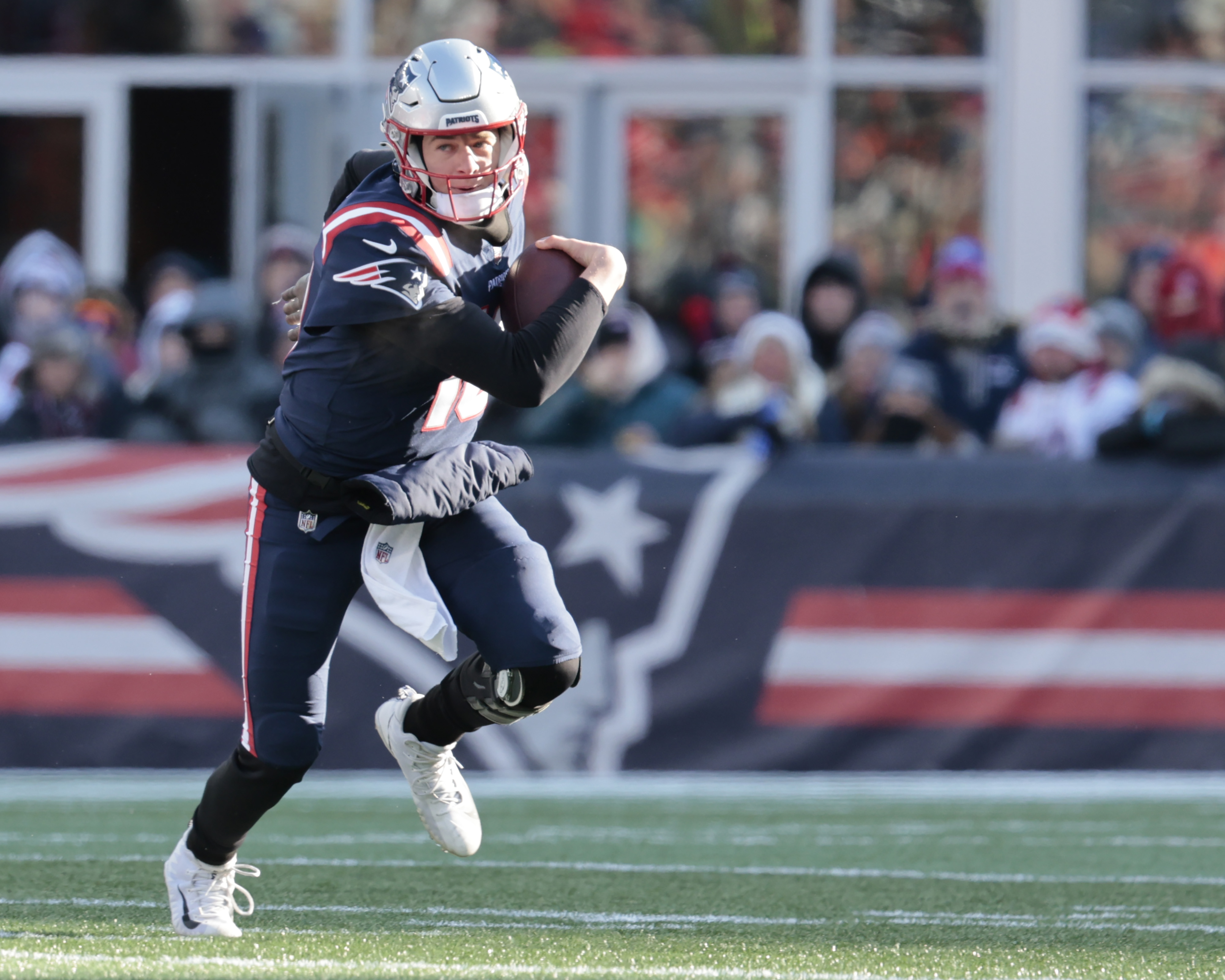 New England's offense has struggled mightily this season, but who's to blame? Josh McDaniels left his position as offensive coordinator to take the head coaching job for the Las Vegas Raiders. For some reason, Patriots head coach Bill Belichick has left former defensive coordinator Matt Patricia in charge of the play-calling for the offense.
New England's predictable, short passing game that's inundated with screens hasn't worked. It's also left players, including Jones and wide receiver Kendrick Bourne, frustrated. During a 24-10 loss to the Buffalo Bills, TV cameras showed a visibly frustrated Jones on the sideline, apparently screaming, "Throw the f***ing ball. The f***ing quick game sucks."
"We gotta get the ball downfield," Bourne told reporters after the game. "I think Mac needs more time. He's obviously running around, so it's hard to get the ball downfield when you don't really have time to throw.
"No knock to the line, it's just what we need to work on. The receivers can't do anything if the ball can't get downfield. If we can't throw it past five yards, it's just going to be a long game. We have plays, but we can't get to them. We're calling them, but it's not working. Hopefully, we can get Mac more time so he can make the plays."
While Jones has taken a lot of heat for his play this year, he's getting the reputation of also being a dirty player. That trend continued last week against the Cincinnati Bengals.
Jones has been called out for his dirty play
Whether it stems from frustration or not, Jones is developing a reputation for being a dirty player. That peaked Saturday when Jones went low on Bengals cornerback Eli Apple during a play in which Jones was running downfield to chase Cincinnati linebacker Germaine Pratt. Pratt picked up an underhanded incomplete pass by Jones and took off with it, thinking it may be reviewed and overturned as a fumble.
During the runback, with Pratt well ahead of him, Jones went down low in front of Apple, who was also sprinting downfield on the play. The unnecessary low block didn't sit well with Apple, who called it a "dirty" play.
"He tripped me," Apple said, per ESPN. "I thought it was a dirty play. He's done that before. I've seen it."
Jones explained what his thought process was during his weekly interview with Boston's WEEI.
I went down in front of him to kind of get in the way to stop him from slowing down Tyquan (Thornton), who obviously could make the tackle there," he said. "So just kind of went down in front of him, trying to stop a fast guy from getting to another fast guy."
During an episode of Monday's episode of First Things First on FS1 on Monday, Nick Wright blasted the Patriots quarterback, labeling him the dirtiest player in the NFL.
"I don't think it's fair to call (Jones) a dirty player," Wright said. "I think it's unfair to every other player in the league to not call him the league's dirtiest player. His usage rate on chances to be dirty and times he is dirty is historic. He plays quarterback. You don't have many chances to be dirty. Yet he invents them."