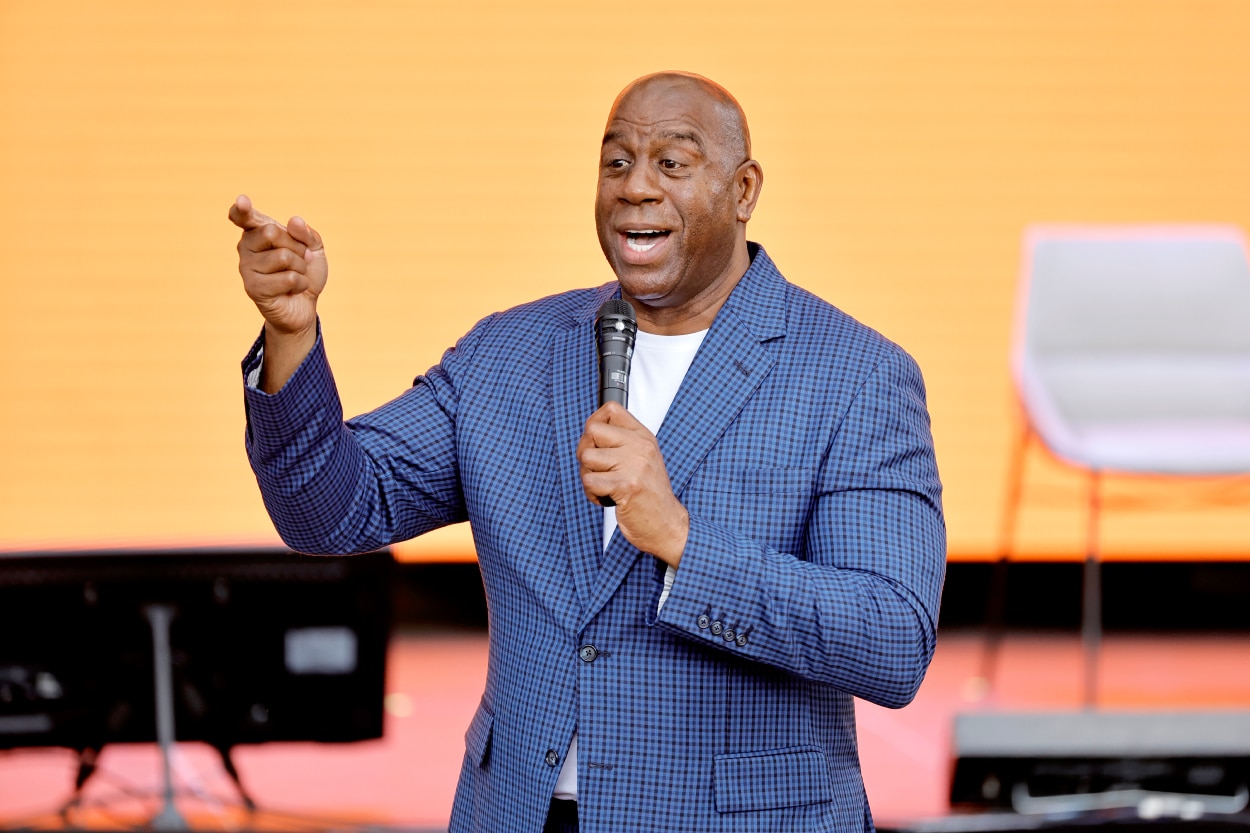 Magic Johnson Needs Some Work With His Mount Rushmore Game
Maybe LA Lakers legend Magic Johnson just didn't understand how the whole Mount Rushmore thing works.
Playing the Mount Rushmore game as it pertains to sports can be fun. It's a great way to stir up debate and generate conversation.
Playing off the South Dakota sculpture that features the faces of four former U.S. presidents, sports enthusiasts often play their own little Mount Rushmore games. Who's on the Mount Rushmore of men's golf? How about the Mount Rushmore of all-time NBA players?
Magic Johnson recently tried his shot at the Mount Rushmore game. He failed for a couple of reasons.
Is Magic Johnson on the Mount Rushmore of all-time Los Angeles Lakers greats?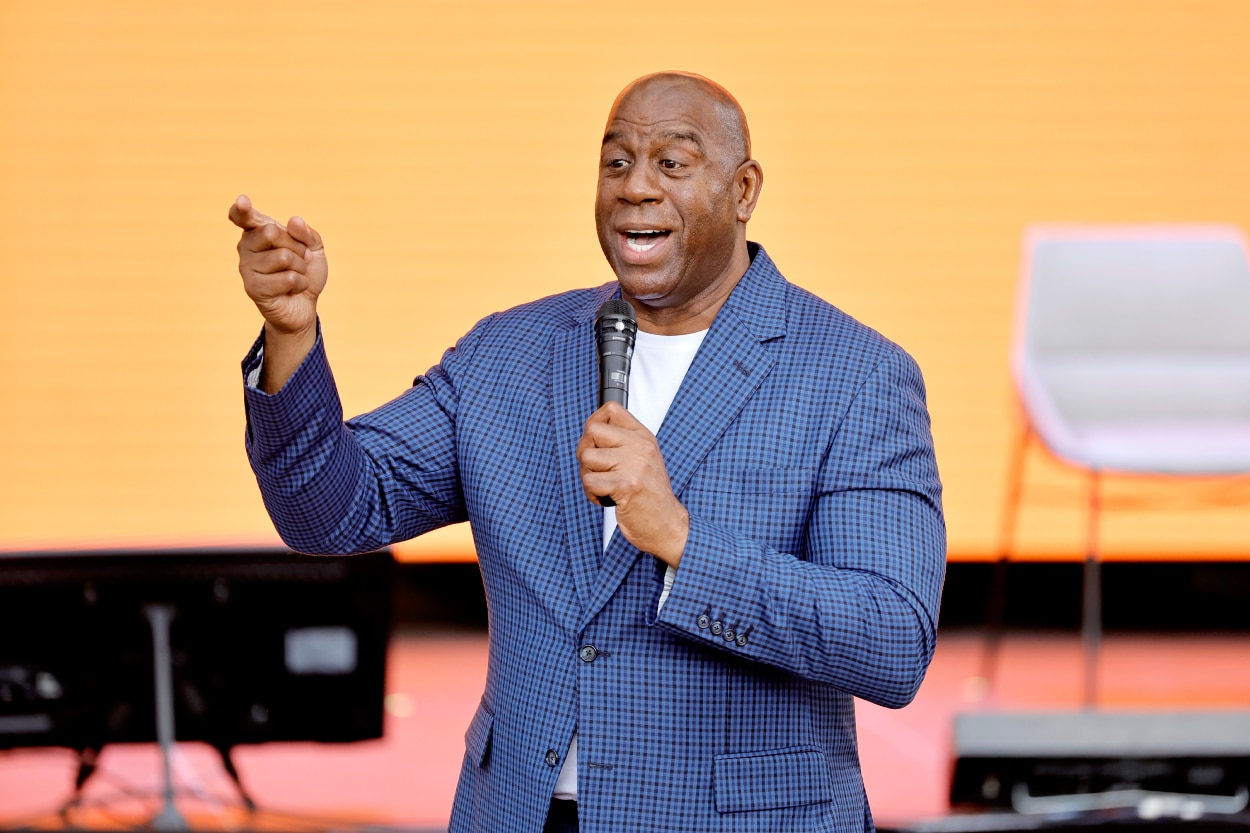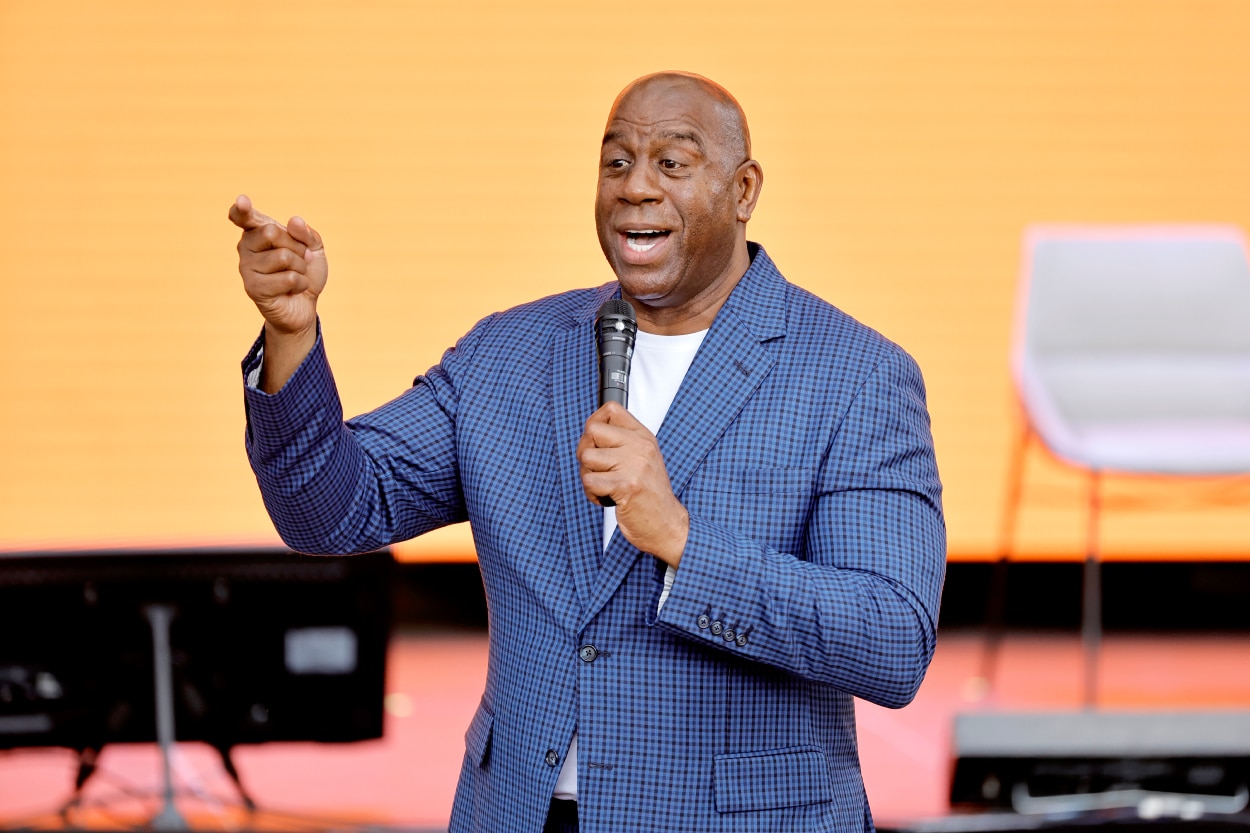 You got four spots (regardless of position) for your Mount Rushmore of all-time Lakers greats. Is Magic Johnson on it? At first glance, he seems to be a lock.
Take a closer look, and it's not so easy. Johnson likely earns a spot, but there are at least six legitimate choices for four spots.
Johnson, along with Boston's Larry Bird, helped take the NBA to a new level, which could be the tie-breaker against some of the others in consideration. The Bird vs. Magic rivalry heated things up in the 1980s, generating more interest, which generated more television revenue and a wider audience.
He also changed the point-guard position. At 6-foot-9, he wasn't the typical point guard. Magic was a 12-time NBA All-Star, a three-time league MVP, and a five-time NBA champion. Still, he's not a slam dunk with Kareem Abdul-Jabbar, Kobe Bryant, Wilt Chamberlain, Shaquille O'Neal, and Jerry West also in the mix.
For me, Magic cracks the top four. I'd add him with Abdul-Jabbar, Bryant, and Chamberlain, whose individual numbers are just too hard to ignore.
Johnson struggled a bit playing the Mount Rushmore game
Johnson recently decided to take a shot at a Mount Rushmore debate. He took to Twitter to make his case, and it didn't go so well.
Right after the Golden State Warriors defeated the Boston Celtics for their fourth championship since 2015, Johnson listed his Mount Rushmore of all-time NBA coaches.
"GSW Head Coach Steve Kerr is on my Mount Rushmore of NBA coaches with Pat Riley, Phil Jackson, Red Auerbach, and Greg Popovich," Johnson tweeted.
The challenging part about the Mount Rushmore lists is that you're limited to four, except if you're Magic. He threw a fifth one in by adding Kerr to a list of legendary coaches.
Having five is the first of Magic's mistakes. Putting Kerr in that same group of coaches is another.
Kerr has clearly done well, but he still has only done it for eight years. Like those mentioned before him, he's been blessed with talent. Remember, Luke Walton filled in for 43 games in 2015 when Kerr had back surgery and went 39-4.
Kerr might not even be the best coach in the game today. Erik Spoelstra might have something to say about that. The Mount Rushmore thing is fun and it's opinion-based. Magic's opinion on Kerr can't be considered wrong but adding him as a fifth part is.
Like Sportscasting on Facebook. Follow us on Twitter @sportscasting19 and subscribe to our YouTube channel.